PetMeds is a prescription pharmacy for pet medication. Like most companies, they have a return and refund policy that will dictate whether something you purchased with them is eligible for a return. They have a 100% Satisfaction Guarantee in place. Are you thinking about returning something to PetMeds? Here's what you need to know about the PetMeds return policy.
PetMeds Return Policy
The PetMeds return policy revolves around its 100% satisfaction guarantee. Customers may return products for several reasons that include the following.
The pet didn't like the medication.
The customer changed their mind about the order.
The wrong pet size or weight was given during the order process
The product doesn't work or isn't effective.
The pet gets heartworms despite taking heartworm prevention medication.
If you want to return a product for any of the approved reasons above, the company will give your money back.
To receive a refund, customers must mail the product back to PetMeds. The company requests customers to provide the original invoice (or customer number if missing) along with the product they're returning, and on a note, their phone number and the reason they're returning the product.
In order to complete a successful return and refund, customers must also make sure their package is secured with tape and that they print a clear label for shipping. Customers can print a return label directly here and drop their package in the mail after affixing the label to the package.
PetMeds Customer Service Phone number
Customer service for PetMeds is 1-800-738-6337. The company also has a local phone number for inquiries, which is 1-561-526-4444. 
Customers who don't want to use the phone can also email [email protected] for assistance. 
The phone number for a customer's veterinarian to speak with the company is 1-888-738-6331.
Does PetMeds Offer Chat Support?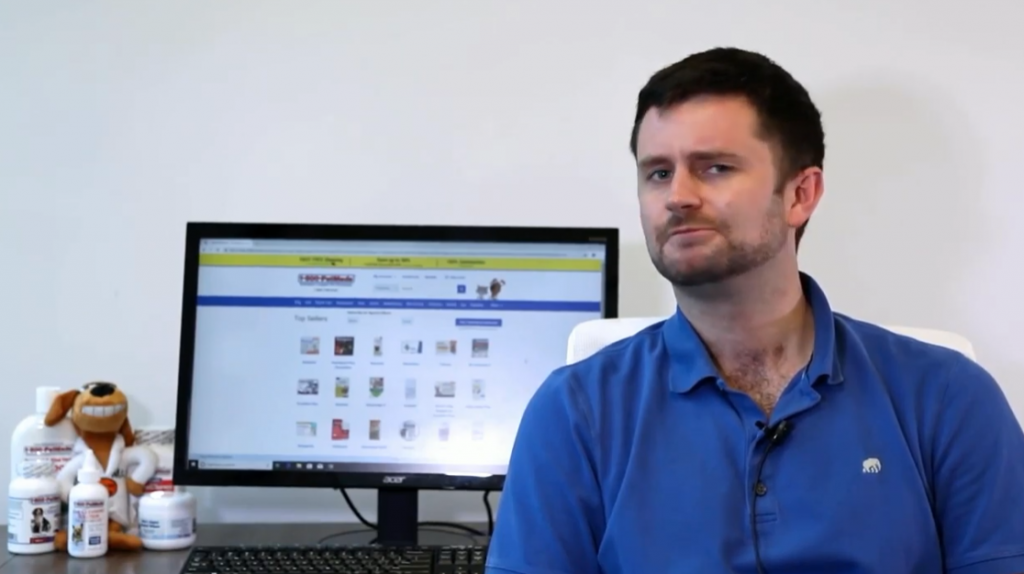 PetMeds doesn't offer chat support, so customers with questions and concerns should use the customer service phone number or email.
How Long Do PetMeds Refunds Take?
After the company receives a return, a refund from PetMeds should take around three to five days to return to a customer's method of payment. Note that the company doesn't count weekends in its return timeline estimate.
If the company receives a package on a Saturday, the return timeline clock won't begin until Monday. Therefore, the customer should expect a refund sometime between Wednesday and Friday. Holidays may also impact return timelines, but only by a few days.
How Long Do I have to Return an Item to PetMeds?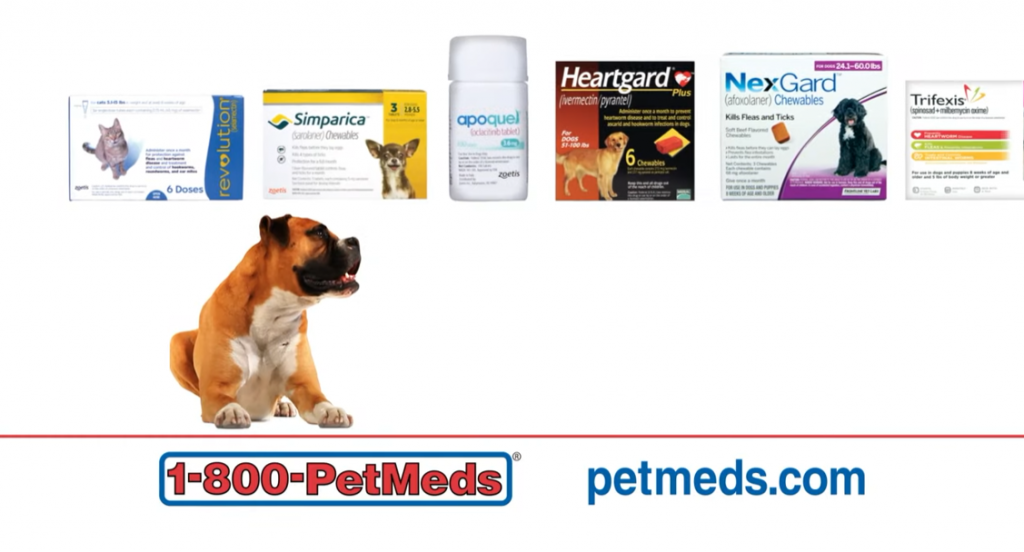 PetMeds doesn't publish information on how long their customers have to return their order. However, it's reasonable to expect that the company won't accept a return more than a year after it was delivered.
If a prescription lasts a month, it stands to reason that the company wouldn't accept a return after several months, but they might make an exception for customers with extenuating circumstances like travel or sickness that prevents them from making a timely return.
The company has a generous return policy with a 100% satisfaction guarantee in place, which means it's very easy to return medication when it's inappropriate, incorrect, or the pet doesn't like it. Customers who want to know whether their particular shipment is still eligible for return may want to contact the company directly for that information.
However, the easiest way to get a successful and hassle-free return is to send the medication back promptly when you determine you don't want it.
Can I Return an Item to PetMeds Without its Original Packaging?
When returning prescription medication to PetMeds, every effort should be made to include the original packaging. The company will accept returns without the original box, but the medication should have some type of packaging that is returnable, even if the customer opens it initially and then decides they want to return the medication.
For example, when a customer gets a prescription in a bottle that's also housed in a box, the original box isn't absolutely necessary for returning the medication, but the customer should include the bottle with the unused portion of the medication in the return packaging.
There's no need to include items like cellophane wrappers or other temporary packaging items with the return. The most important thing when returning the medication is that it's safely sealed in a bottle or container for safe transport. Customers should make an effort to avoid medication spillage during transport.
Does PetMeds Accept Returns Without a Receipt?
All products sold by PetMeds are delivered through the mail via online or phone ordering, which means there's always a record of the order from each delivery. However, the company does request that customers place the original invoice with the product that they want to return.
It's generally good practice to hold on to receipts and order slips related to medication because you never know when you might need that information in an emergency. If your pet has an emergency and you have to take them to the emergency veterinarian, you might need that information when the vet asks you if your pet is currently on any medications.
Customers who can't find their order slip or receipt from their original delivery may want to see if the company sent them a confirmation email about the order. Customers can print out their order information and include it with their return shipment.
It's also possible to call the company to get the necessary details on an order like the order number. A PetMeds exchange without receipt is possible, but the return may take longer, and the customer might experience delays while the company searches for the order information.
Does PetMeds Offer Full Refunds?
Customers can get a full refund for their purchase even if they've used some of the prescription medication. Customers can return items that their pet doesn't like, which generally means the return includes only part of the original shipment since some of it was used.
Not only does the company offer full refunds to customers, but it also doesn't penalize customers who return opened or used medication. It's generally safer to return the medication anyway rather than throw it away in the trash because PetMeds can dispose of it safely and responsibly.
You may also want to read: Chewy Return & Refund Policy
How to return a PetMeds item (Step by Step Instructions)
Returning an item to PetMeds is simple and requires following just a few steps. Everything PetMeds sells is delivered through the mail, and that's how the company handles returns, too. If you want to start a PetMeds return, here are the steps to follow.
Gather the invoice and product. Every shipment comes with an invoice, and you'll return whatever's left of the medication and the invoice. PetMeds gives each of its customers a unique customer number, and you can include that number with your shipment if you can't find the invoice.
Write a reason for the return note. The company requests that customers who want to make a return include a note with the return that indicates the reason for the return.
Print a return label. It's easy to print out a return label directly from the PetMeds website. Visit their "Returns & Refunds" page for a link that displays a printable return label.
Secure the package and label. Close the box securely and attach the printed label to the box. Make sure the medication is sealed and protected inside the box.
Drop off the package at the Post Office. The Post Office should have a drop box or a counter for packages that have preprinted labels. You can also give the box to your local postal carrier.
Wait for the refund to appear on your card. The company will send a refund to your method of payment within three to five business days of receiving the return shipment.
PetMeds has a 100% Satisfaction Guarantee for every purchase, so as long as you follow their simple steps for return, you shouldn't have any issues getting your refund and return processed in a timely manner.
How Do I Check my PetMeds Order Status?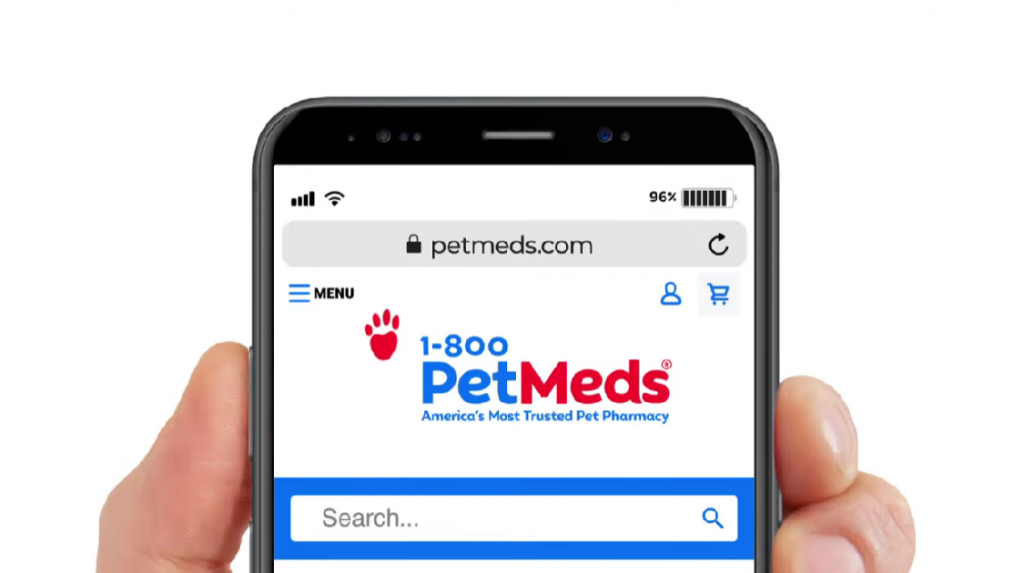 To check PetMeds order status, you can enter your tracking number from USPS into the Google search bar, and the search engine will provide details on your shipment. You can also head directly to USPS.com to check your shipment timeline.
The company offers several shipping options that range from free standard shipping for three to five business days to overnight delivery. Most customers get their prescription within a few days, but delays can occur if PetMeds can't contact the veterinarian for prescription confirmation for a few days.
What items can not be returned to PetMeds?
PetMeds accepts all of its products for return, even if the customer opened the package or bottle and used some of the medication. The only item that the company wouldn't accept as a return for a refund is an empty container. If you have questions about whether your item is eligible for a return, you may call the customer service number for clarification.
Conclusion
PetMeds offers a generous return policy and an easy returns process. The company doesn't require that customers return their products in unopened or unused condition and accepts returns for many reasons. As long as the customer indicates the reason for their return and the company determines that the reason is valid, the return and refund should proceed without any difficulties. PetMeds receives a ReturnPolicy score of 9/10 for their easy and generous return policy.