Sharper Image Return Policy
The Sharper Image return policy allows you to return any online purchases within 60 days of your purchase. Please note that shipping and handling charges are not refunded, and all items must be unused, with the original packaging, including warranty cards and product manuals. Additionally, gift receipts should be included.
Sharper Image also offers a unique Holiday Return policy to accommodate the high volume of gift purchases during this season. Any gift purchase made between October 1st and December 24th can be returned through February 28th of the following year, as long as it adheres to all other return guidelines.
Can I Return an Item to Sharper Image Without the Box or Original Package?
Sharper Image clearly specifies in its comprehensive return policy that all returns must include the original packaging and all accessories, such as warranty cards and manuals. Failure to meet these requirements may result in Sharper Image not refunding your purchase price.
Please be aware that this policy does not apply to in-person purchases. Sharper Image products can often be found in various stores, and purchases made in this manner are subject to the respective store's return policy. Consequently, it is essential to understand what to expect before initiating a return.
Can I Return an Item to Sharper Image After Using It?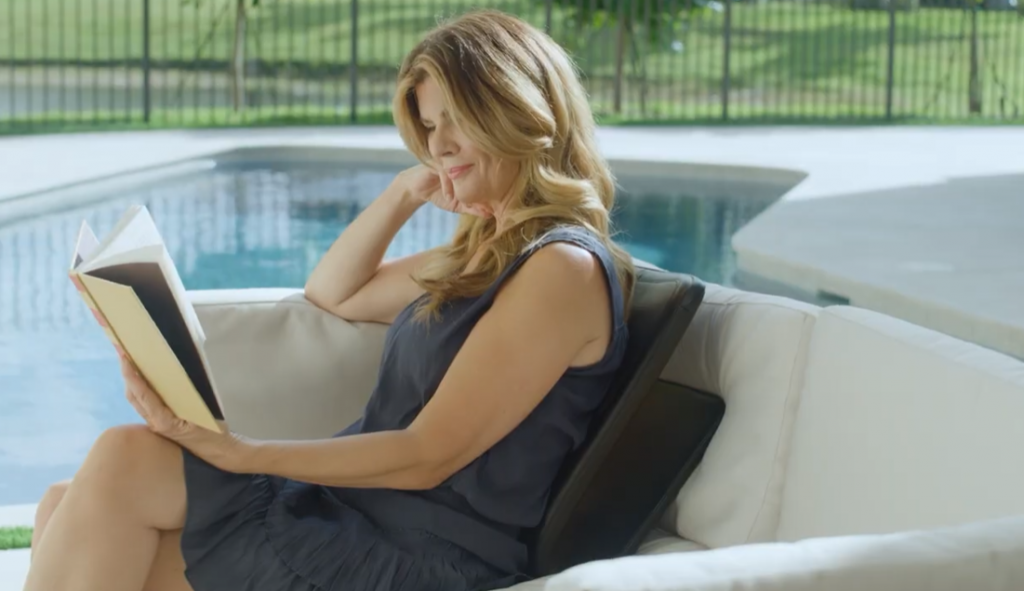 Sharper Image's return policy explicitly states that no used items can be returned. While merely opening the package may not breach these terms, using the product will. Therefore, it is crucial to be certain that you genuinely want an item before opening and using it.
Please note that this policy does not apply to items damaged during shipping or due to manufacturing defects. In such cases, Sharper Image does accept returns or exchanges for damaged items, depending on the extent of the damage. Consulting with customer service representatives can help you determine whether you qualify for this assistance.
How Long Do I Have to Return an Item to Sharper Image?
Sharper Image accepts all qualifying returns within 60 days of the purchase date. Please note that this date refers to the day you bought the product, not when you received it. The return period is extended during the holiday season, providing you with more time to return any items.
This policy implies that you must initiate the return process and ship the item to Sharper Image before the 60-day window has passed. Therefore, if they receive the item 60 days after the purchase but you sent it prior to the deadline and started the return process, your return should be accepted if it meets all other criteria.
Can You Return Something to Sharper Image After the Sharper Image Return Window?
Sharper Image will not accept any items returned outside of their 60-day window. However, their return policy does suggest checking the original warranty for any product issues or deficiencies after this period has passed. This fact helps protect you when items are damaged.
Note that in-person stores may accept returns based on their policy. That's because their return policy is likely to differ from Sharper Image. They purchased the item from Sharper Image and may accept exchanges or returns after the nominal 60-day period has passed.
Does Sharper Image Accept Returns and Exchanges Without a Receipt?
Sharper Image asks for a receipt or purchase invoice on all returns and the packing slip with your original product. Items must not show obvious signs of use, or Sharper Image will likely refuse your refund and may not send your product back.
Based on their policy, physical stores may accept returns and exchanges without a receipt. Typically, most in-person shops will provide exchanges for items without a receipt but not refunds. However, this policy will vary based on the specific provider.
Does Sharper Image Offer Full Refunds?
Sharper Image will provide full refunds for your purchase, including e-gift cards and merchandise credit if you want. Doing so cuts out your shipping and handling fees. Otherwise, Sharper Image will refund the total purchase price of your product but not the extra costs.
How Long Do Sharper Image Refunds Take?
Sharper Image states that it can take up to 30 days to receive a refund after returning the item due to the volume of their orders. You can also use their online return center to print a pre-paid Fed Ex return label or even get merchandise credit or e-gift cards.
Taking these steps make your return free, meaning you don't have to pay shipping and handling fees. If you choose to credit your payment account, Sharper Image does expect you to pay those costs. It's a clever way of getting you to continue buying items with them.
Can You Return an Online Purchase to the Store?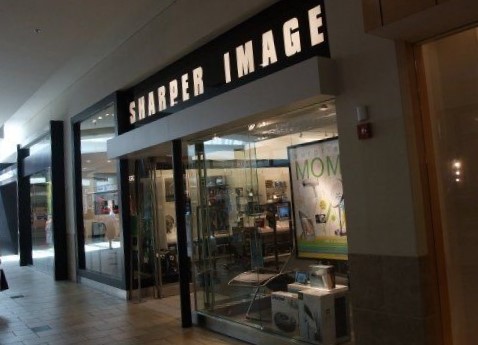 Sharper Image offers a comprehensive online store where you can purchase a wide variety of items. Additionally, their products are available in numerous stores worldwide, giving buyers plenty of options. However, you should not return an online purchase to a store that carries Sharper Image products.
This is because your transaction was made directly with Sharper Image, rather than a brick-and-mortar store. Sharper Image requests that customers send all online purchases back to their facility using the method outlined later on.
What's Sharper Image's Customer Service Phone Number?
You can call Sharper Image's customer service department at 1-877-202-9337. Once you get in touch with a live operator, you can request a refund and discuss your return. They can explain the return process to you in more detail and gauge whether your product qualifies. Note that an inspection occurs after you send the item back to Sharper Image. They may not refund your purchase if they see obvious signs of use.
Does Sharper Image Offer Chat Support?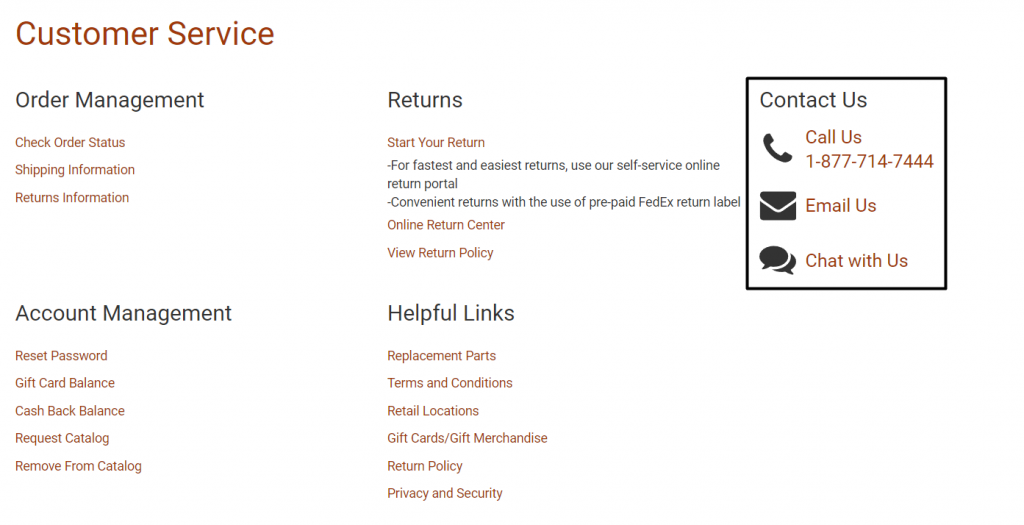 Sharper Image provides a real-time customer chat service option, unlike many other companies. Here, you can discuss your refunds, check their status, and learn more about your other Sharper Image orders. You can visit this chat support by going to their Customer Service site and clicking on the "Chat Now" option. It opens a window where you can speak with a customer service rep.
How to Return a Sharper Image Product
Sharper Image provides a simple return process that shouldn't take too much time for most users. If you follow the steps below, you can quickly return any qualifying product. So, use these steps if your product is unused and in its original packaging:
Either start a new Sharper Image account here or login to your current account
Select the refund or return option from your account to begin this process
Explain why you want a refund and fill out all other information
Submit your request and wait for its approval
After getting approved, package your product and send it to the provided address
Include your return information, including the authorization number
Wait to hear back from Sharper Image about your refund
You can also call Sharper Image's customer service number or use their online chat to set up a refund or return this way. They'll take care of the authorization process and provide you with the necessary information. Remember: if your product shows signs of wear and use, your refund may be refused, even if the operator approved it.
How Do I Check My Sharper Image Order Status?
You can check your order or return status using a similar process to starting the returns. It includes both online and phone-based options. Follow these steps to check your status:
Start or log in to your Sharper Image account
Go to the order status section of your personalized account
Click on the specific product you ordered or returned
Read its status, including details like received, processing, etc.
Note that you can also call Sharper Image or use their online chat to check your order's status. This option works if you don't want to open a Sharper Image account and don't mind waiting for an operator. Checking online eliminates waiting periods and streamlines the process.
What Items Cannot Be Return to Sharper Image?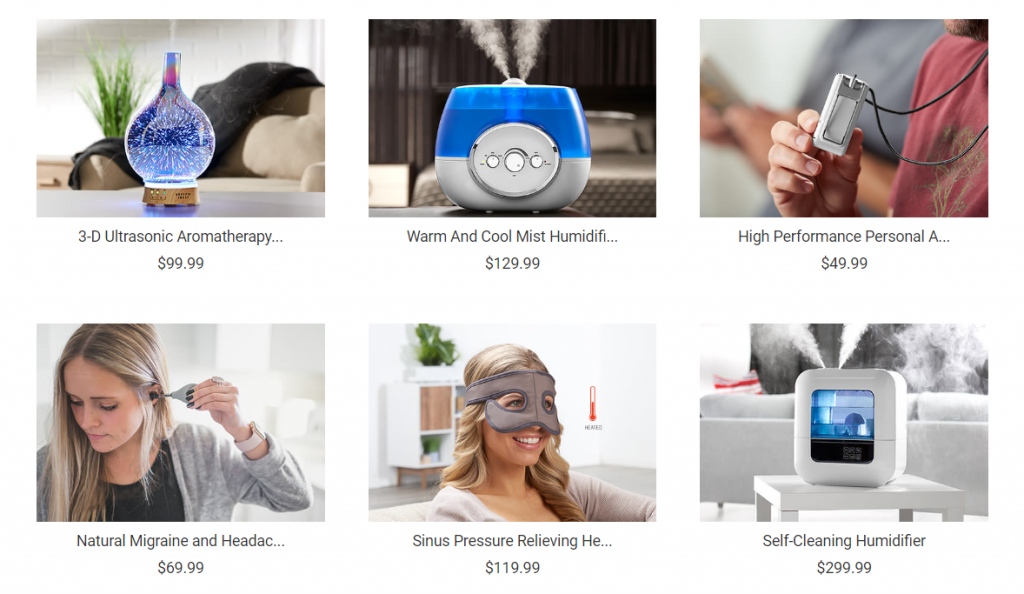 Sharper Image has a very detailed list of items that cannot be returned, including:
Pac-Man/Arcade Games
Massagers
Hair Trimmers
Bedding
Groomers
Slippers/shoes
Personalized items
Personal care products
Oral accessories
Massage chairs
Razors
Conclusion
We award Sharper Image a return policy score of 5 out of 5. They offer a comprehensive explanation of what they will and will not accept, present a straightforward return policy, provide a 60-day window for returns, and grant buyers a full refund. There is little to dislike about this return policy. The only drawback is their stringent refusal to accept used products, which prevents them from achieving an almost perfect score.