Understanding the Mikucare return policy can help parents like you get a better product at a fair price. In this article, we'll highlight their return policy and include all the information you need to succeed on your return process
The Miku Return Policy
Miku has a pretty standard return policy compared to other companies like them. One thing that we like is the fairly long return time and their fair return conditions. They will accept returns 90 days after the purchase or 45 days after activating the app, whichever comes first.
This fair return length gives you plenty of time to prepare your product and ship it back to the company. It is important, though, to note which may apply to you. Don't assume that you have 90 days if you activated the product and tried to use it, as you'll only have 45 days instead.
Miku asks that all products sent back for return include the original packaging, components and the proof of purchase. However, one good thing about Miku is that they send you a pre-paid shipping label for the original box.
Note that you will pay at least $40 for re-packaging and re-stocking if attempting to send the product back without the original box, which may be frustrating to some buyers. Note that these policies only apply to online purchases made through their website.
How Long Do Miku Refunds Take?
When researching how long do Miku refunds take, we found that it typically took two billing cycles for the refund to appear on the buyer's credit card or billing statement. Miku states it should take about 10-15 days, depending on their current order volume and other factors. This speed is pretty similar to other online shops, though some do provide faster processing for returns.
How Long Do You Have to Return an Item to Miku ?
Miku has one standard return policy timeline for all their products: 90 days after purchase or 45 days after product activation. For example, if you buy the monitor but never activate it or set up your account, you have 90 days to return it. However, if you activate the product and create a Miku account, you're limited to 45 days.
Does Miku Offer Full Refunds?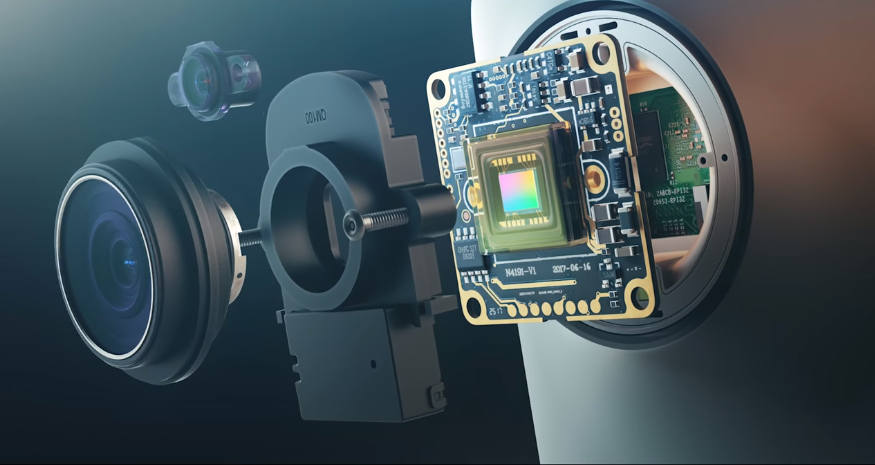 Thankfully, they do, as long as the item meets their requirements. For instance, the Miku monitor must be in good physical condition with its original packaging and components, along with the original proof of purchase. Thankfully, they will send a pre-paid shipping label to return the package to Miku.
How Do I Check Miku Order Status?
Miku will provide buyers with regular email or phone updates about their order, though they don't have a dedicated site for checking order status. If you want to track your order, it is important to follow the rules below to ensure that you get regular updates on your order's status:
Make an order using their online shop
Type a valid email and phone number in the order form when asked
Finalize your order and pay for shipping
After finalizing and paying for your order, you should start immediately receiving updates from Miku. First, they will let you know that your order was placed and that it is being prepared. Next, they will alert you when the product has been shipped from their facility.
During the shipping process, you may receive updates that let you know where your product is in its delivery. You may also get an alert if anything goes wrong and your order cannot arrive. It's also possible to track the item with the UPS or USPS, depending on your shipping option.
Note that you cannot track your item at will through Miku, meaning you can't request updates. While you can track them by working with the shipping company, being unable to request updates directly from Miku may be frustrating for many buyers.
Can I Return an Item to Miku Without The Box or Original Package?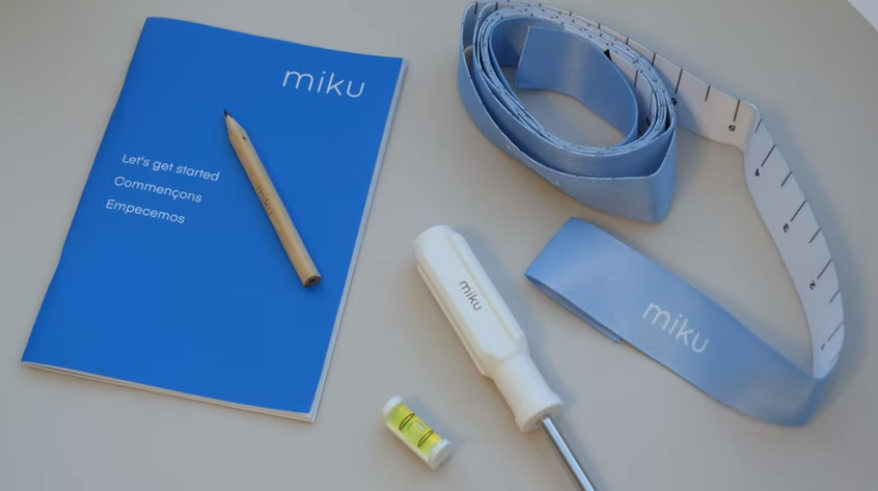 As mentioned previously, Miku will accept returns without the original box or packaging, including if the box is damaged. However, they do assess a minimum $40 fee to repackage the product. Typically, this fee is taken out of your refund, meaning you don't get full repayment for your purchase. Why exactly do they charge this fee and is it standard?
When you return a product without the box, the company is forced to repackage the item to sell it to another buyer. As a result, they have to pay not only for the box but for the packaging process on that item. While $40 is a little steep, it is more of a deterrent to losing the box than anything. It is also an industry-standard practice, though $40 is high.
What's Miku Customer Service Number?
If you have any concerns about your order or want to know more about their return policy, you can either email them at [email protected] or their customer service phone number at (833) Ask-Miku or (833) 275-6458.
Does Miku Offer Chat Support?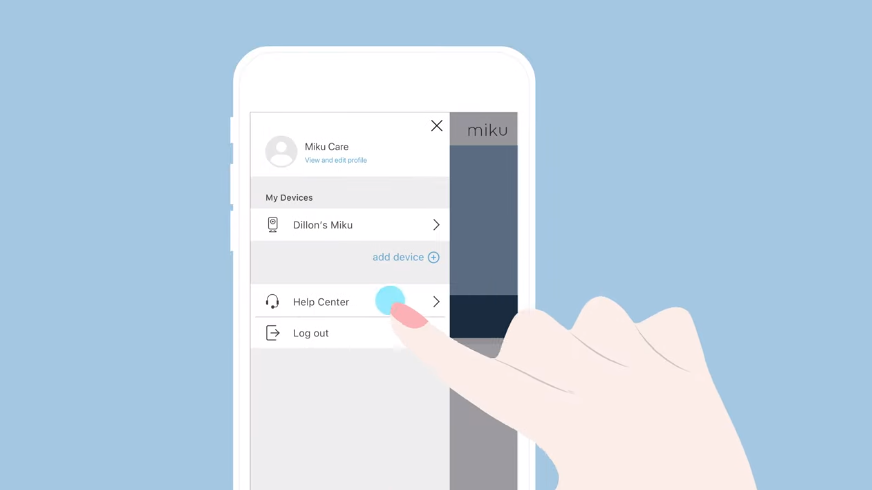 Miku's front page includes a "Help" button at the bottom-right that you can click to chat with a bot or request help from a customer service representative.
How to Return a Miku Item (Step-by-Step Instructions)
If you want to know how to return a Miku item using their online shop, you can follow the steps below. This method will vary if you bought your Miku from a physical store. You'll have to work with their customer service representatives using whatever return methods they utilize. When returning directly to Miku, these steps will help you get better results:
Request a Refund: If you want to return your Miku monitor, you can contact them directly via the provided email address or phone number or use the live chat option linked in the above sections. Live chat is open seven days a week from eight in the morning to six at night, Eastern Standard Time. Miku typically approves all refund requests, as long as they fall within their return guidelines.
Package Your Item Up: You have 90 days to return your Miku after purchase. Make sure that you have the original packaging and components and the original proof of purchase. Put your Miku back in its box, along with its components, and seal the box up to keep it from falling out. You should also wrap the box or place it in a proper shipping container to ensure it arrives safely.
Send the Item To Miku: After you contact Miku and schedule your refund, you ship the box directly to the address they provide via email, phone, or chat. They send you a free pre-paid shipping label to ship the item back, and will pay for any replacement products that they may send to you. For example, if you're returning a broken monitor, they may send you a replacement rather than refunding your purchase, if you want.
Wait for Your Refund: It should take no more than two billing cycles or 10-15 days for Miku to issue your refund. They will refund your initial purchasing methods, such as your credit or debit card. They typically don't send a check for refunds but simply deposit money back to your purchasing method. Remember: they won't take any Miku products that you purchased from a physical shop.
This system is pretty typical for most online companies, though Miku may surprise you by not refunding your purchase after you send the product. Though rare, this may happen if they believe your return doesn't meet their standards after receiving your package. This situation is frustrating and there's not much you can do about it.
What Items Can Not Be Returned to Miku?
Miku accepts all their products for return, as long as they meet the guidelines mentioned above. As they only sell a few product types, they don't have varying rules or restrictions that regulate which items you can and cannot return. That's nice to know for people who buy a broken or malfunctioning monitor. Understand that they may not accept your refund if it does not fall within their guidelines.
Conclusion
We give Miku a return policy score of 4.0 out of 5 based on its transparent guidelines, simple return process, and full-refund options. While the exact guidelines for what constituted a product in "good" condition weren't exactly clear, it typically meant a product with no obvious damage or signs of tampering by the customer. If it is in operating order or has problems caused by manufacturing faults rather than user error, you should be fine.
While the return speed was about on par with the industry standard, we found that Miku's limitations on out-of-box or receipt-free returns a little frustrating. For example, the $40 re-boxing fee is a little high and, while understandable because they have to resell the package, may be frustrating to many buyers. We didn't knock them too many points for those issues because they're pretty close to the industry standard. But we can't give them top marks either.