Barefoot running is all the rage, but what should you do if you're looking for a little bit of protection from those rough city streets?
Vivobarefoot provides minimalist running shoes for people who are looking for the barefoot running experience. Their products cover a wide range of styles and even feature a 100-day customer satisfaction guarantee return policy.
Let's take a look at that return policy and see how useful it really is.
What's Vivobarefoot Return Policy?
The Vivobarefoot return policy gives you plenty of options when it comes to sending shoes back whether they're defective or you just don't like the style. However, there are a few things you need to consider before starting a return or attempting to get an exchange.
Vivobarefoot has a 100-day customer satisfaction policy. This means that you can return your shoes within 100 days if they don't meet your standards. Unlike other footwear brands, the Vivobarefoot 100-day customer satisfaction policy even allows you to wear the shoes or regularly run with them outside.
This means you do have a full 100 calendar days to test out your shoes and make sure that Vivobarefoot products are right for you.
The Vivobarefoot return policy even comes with free shipping. However, this free shipping only applies to the United States, the United Kingdom, and select European countries. Individuals outside of these regions are going to have to pay for return shipping.
Vivobarefoot does not currently have an exchange policy. This means that you cannot directly exchange a pair of Vivobarefoot shoes for a new pair. However, you can return your current pair of shoes and purchase a new style, new color, or a new size.
Vivobarefoot also has retail distributors across the country and indeed across the world. If you bought your Vivobarefoot shoes or from a local store, you'll need to consult that store's return policy to find out if you'll need a receipt.
Vivobarefoot shoes purchased from a retailer can only be returned to that retailer. The warranty for the shoes still applies regardless of where you bought your Vivobarefoot shoes.
Can I Return An Item To Vivobarefoot Without The Box Or Original Package?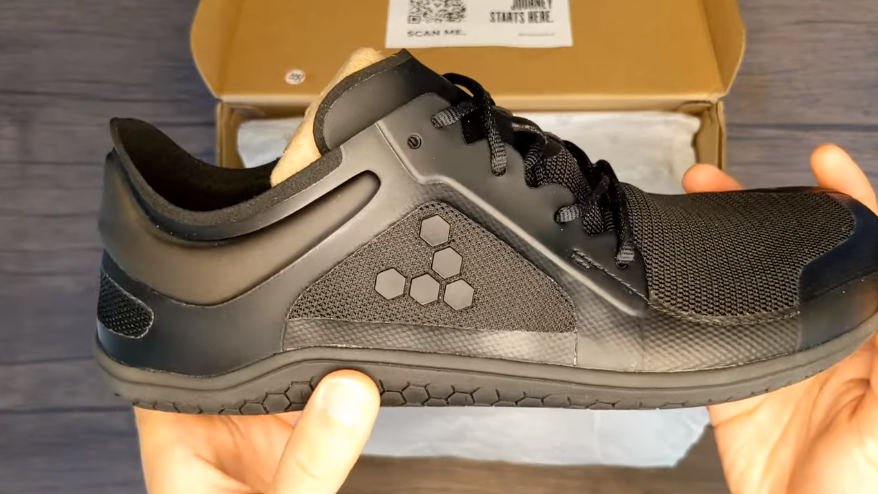 If the packaging that came with your Vivobarefoot shoes is missing, you might have some difficulty returning them to the store. Vivobarefoot does not have a clear policy when it comes to returns for shoes that are missing the shoe boxes, tags, or other packaging material.
Your best bet to get your money back is to save your shoebox, labels, and any other packing material until you decide you want to return or keep your items. The 100-day customer satisfaction policy does not specify whether or not you have to return the shoes with their original box.
Customer reports from their experience trying to return products to Vivobarefoot. Some people have been asked to provide the original shoebox and materials while others have been met with much more lenient policies.
How Long Do I Have to Return an Item to Vivobarefoot ?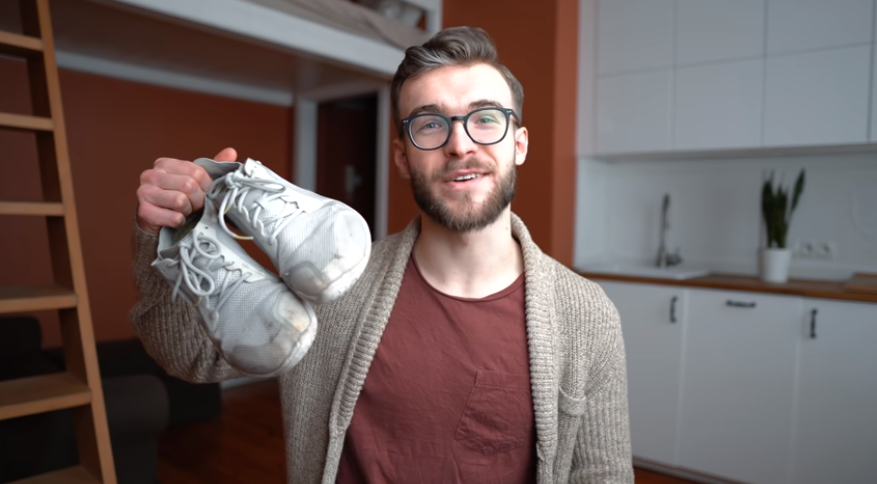 You have two options when it comes to returning your shoes to Vivobarefoot.
The Vivobarefoot 100 day customer satisfaction policy allows you to return shoes any amount of days up to 100 days after the date of your purchase. This gives you roughly three months to test your shoes plus a little shipping time here and there.
These returns can be made for any reason. Whether you simply don't like the style or you find their products uncomfortable for your running style, the 100 a customer service action policy covers your shoe shopping needs.
Vivobarefoot also has a 60-day warranty for their products. If you find any manufacturing defects or the shoes don't live up to Vivobarefoot standards, you can return them within 60 days using a manufacturer warranty.
Vivobarefoot might ask you to take pictures of any manufacturing defects or even return the shoes for inspection if you use the 60-day warranty.
So, how long do you have to return an item to Vivobarefoot? The answer is 100 days using the regular return policy and 60 days if you want to use the manufacturers' warranty.
Does Vivobarefoot Offer Full Refunds?
Vivobarefoot offers full returns for all the products that you can buy from their shop. This refund and return policy is covered in their 100-day customer satisfaction statement. The only caveat to this is that you might need to pay for return shipping if you are outside of the United States, the United Kingdom, or certain European countries.
How Long Do Vivobarefoot Refunds Take?
There are a few factors that go into figuring out how long it takes Vivobarefoot to refund your purchase. The first thing we need to consider is that shipping time is going to depend on the shipping method you select for returning your products. The payment processor that you used for your purchase will also take a few days to facilitate the return.
This means that you can expect about a week or two to get your money back from Vivobarefoot. The company has a pretty quick return time itself, but things start to take a little bit longer once we add in external factors like shipping and how long credit cards take to post a refund.
What's Vivobarefoot Customer Service Phone Number?
You can call Vivobarefoot using their toll-free customer service number: +1 855 719 2092.
This number is only toll-free in the United States.
Does Vivobarefoot Offer Chat Support?
Vivobarefoot operates a live chat service that you can use to chat with a customer service representative. This chat service can be found on the Vivobarefoot contact web page.
How To Return A Vivobarefoot Item (Step-By-Step Instructions)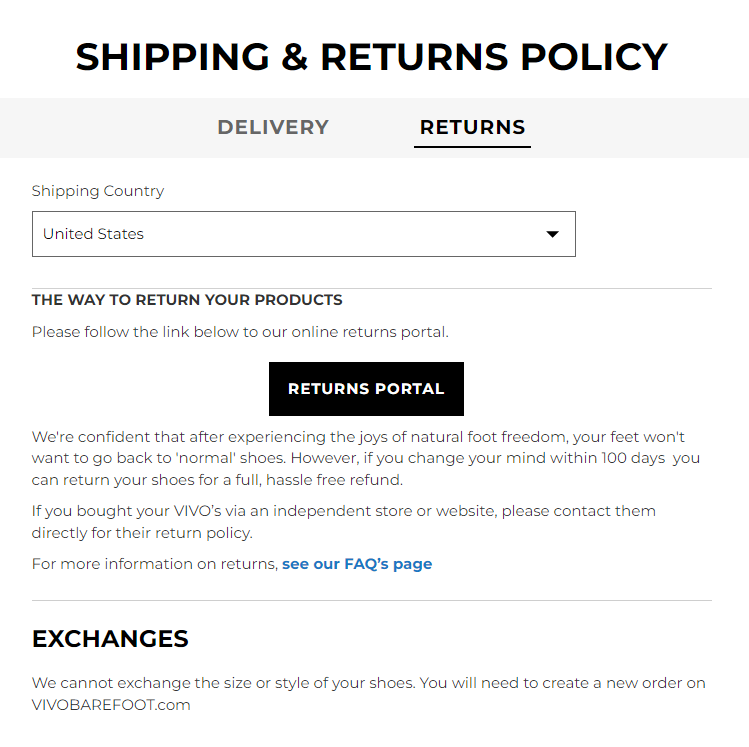 Here's everything you need to do to return your Vivobarefoot shoes whether you want to use the warranty or the 100-day return policy.
Returning Vivobarefoot Shoes With the Warranty
Gather your shoes, original receipt or order number, and any packaging like the shoebox
Take pics of the factory defects or damage to your shoes
Contact Vivobarefoot using their customer service number or email
Vivobarefoot will help you facility the warranty return
Returning Vivobarefoot Shoes Online
Gather your shoes and any packaging
Get your order number ready
Use the Vivobarefoot online return portal
Follow the on-screen instructions
Securely pack your shoes and send them back to Vivobarefoot
How Do I Check My Vivobarefoot Order Status?
Follow these simple steps to find out how to check Vivobarefoot order status.
You can track all of your orders with Vivobarefoot using your customer account. This keeps track of every order you've placed as well as your returns and exchanges. You can use this platform to help you facilitate your refunds by finding your order numbers for past orders.
Head over to the my account section of the Vivobarefoot website and sign up for an account or login to your existing account to track your order.
What Items Can Not Be Returned To Vivobarefoot?
Vivobarefoot accepts returns from all of the shoes that you can purchase from their store. However, customers have reported mixed reception when it comes to what condition Vivobarefoot except for the returns.
The official word on the 100-day customer satisfaction policy is that you can wear the shoes outdoors and use them as you would your regular jogging shoes. However, some customers have been met with difficulty when they've attempted to return shoes that have been too worn or too visibly used.
The best thing you can do is to use the shoes lightly in an indoor environment until you're sure you want to keep them or send them back.
Conclusion
We give the Vivobarefoot return policy an 4.5 out of 5. The 100-day customer satisfaction policy is flexible and allows you to really make sure the shoes are right for you before committing to the purchase. However, Vivobarefoot is a little vague on the details and seems to be inconsistent about how much you can actually use the shoes during that 100-day period.