Converse Return Policy
Go to Converse.com

Converse
According to Converse's return policy, you have 30 days to try out their product. If you don't like it for whatever reason, you can return it and get a full refund. However, the product must be in good condition, with all original labels and tags attached.
If you exceed the 30 days, you can still return the product, but it has to be in the original packaging, unwashed, unworn, and in a resalable condition.
Converse can decide to extend the return period from 30 to 60 days during the festive seasons. Still, certain restrictions apply to certain products. Customers are advised to read the labels carefully for specific guidelines on the return policy for certain products.
In the case of customized products, you can return them within 30 days if the product is defective or has a flaw. When you request to return a product, Converse will cover the shipping costs as long as you are within the continental U.S.
This perk isn't available for those living in U.S. territories like the U.S. Virgin Islands, Northern Mariana Islands, American Samoa and Guam, and Puerto Rico.
If you buy converse products from an online retailer or a third-party vendor, you will have to ask them about their return policy, as different sellers will have different policies. Converse.com only accepts products bought from converse.com.
However, if you bought products from converse.com, you can return them at a converse store near you to avoid waiting too long for the shipping, exchange, or refund process.
Does Converse Give You a Return Label?
Converse offers return labels to make it easy for customers to return products to the store. Check inside the box your product came with, and you'll see the pre-paid return label.
If your box didn't come with a return label or you have misplaced yours, getting a new one is easy. Click on the Start a Return link, fill in your details, and print the return label.
If you're already a member, you can also find the return label under 'My Order' in the 'My Account' section. If you need to download a return label more than once, you can still do so by clicking on Start a Return.
Can I Return an Item to Converse Without the Box or Original Package?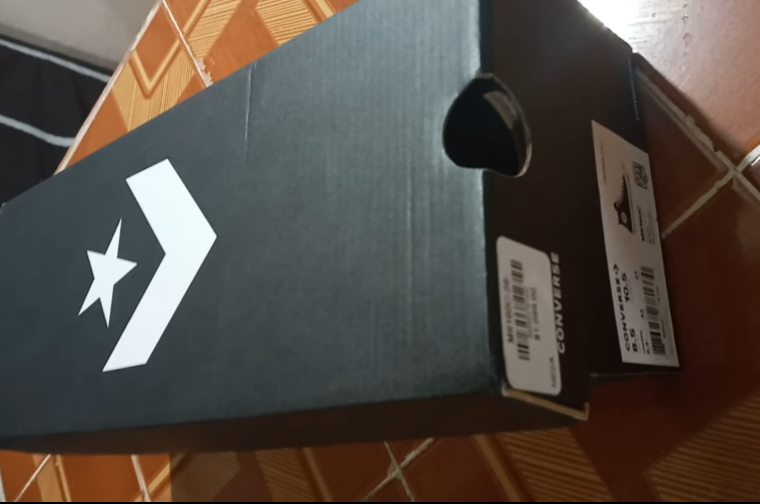 Converse has a strict policy when it comes to this. Unfortunately, if you have damaged the original packaging or misplaced it, you can't return their products.
Can You Return a Product to Converse After Wearing It?
According to their return policy, You can't return a converse product after wearing it. Converse only accepts returns if they are unworn, unwashed, or defective.
Besides the company being a Nike subsidiary, Converse doesn't accept worn or washed shoes as Nike does. If you send back shoes that appear worn or with dirty streaks, the company won't accept them.
Does Converse Accept Returns and Exchanges Without a Receipt?
If you're buying converse online, you won't necessarily need a receipt to return or exchange the product. Once you process your request online, attach the return label to the original packaging and drop the box at an authorized UPS location. For in-store purchases, you'll need to bring back the Converse products with the receipt for a full refund.
Does Converse Offer Full Refunds?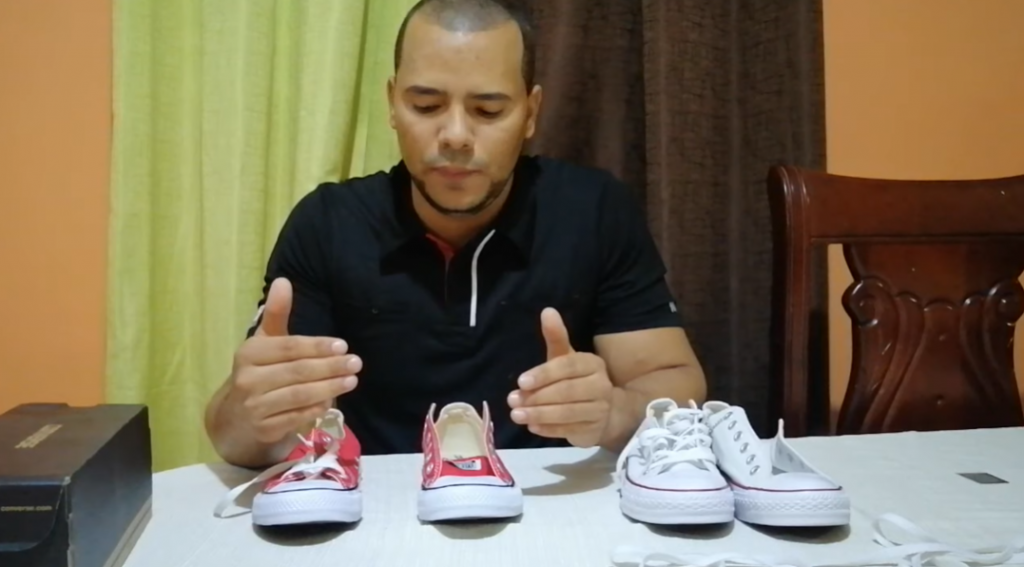 Converse offers full refunds as long as you return the product in its original condition. That means it should be unworn and unwashed.
How Long Do Converse Refunds Take?
After Converse receives and processes returns, they send you a confirmation email. They then start processing your refund, which can take up to two business days.
Note that it can take up to ten days for the refund to reflect in your account, depending on the payment method you used. For most payment methods using credit cards and debit cards, it can take up to seven business days for the cash to reflect in your account.
For payment methods such as PayPal, it often takes ten days. If you use ApplePay, check their terms and conditions as they have their own guidelines.
Can You Return an Online Purchase to a Converse Store?
If you bought a product through converse.com and aren't satisfied, you can return it to a converse store close to you. If you don't know any nearby stores, you can use the Converse store locator tool to find one.
This method is simple because your return will be processed faster than shipping it back to the company. When you return an online order to a physical store, you'll be refunded in the following ways.
If you had paid using a major debit or credit card, that refund will be credited to the same card
Orders you had paid for using PayPal will be refunded through a physical gift card
If you had paid using a Converse gift card, you'll get another physical gift card
If you paid using Klarna, you'll be refunded through a physical gift card, to Karna online or a major credit card
Can You Exchange Your Converse?
You can exchange your converse if you don't like them. The exchange period is still 30 days. Simply give Converse a call, and they will process your request. You can also fill in the exchange form printed on the back side of your invoice and send it back with your order.
Your shoes need to be in good condition for Converse to accept the exchange. Once you return your initial product, they will ship your new order.
Can You Return Custom Converse?
Customers can return custom orders as long as the products are still in their original condition. If the customers are returning the shoes because of a flaw or they aren't satisfied with the fit, Converse will offer a refund or an exchange.
How Much Does It Cost to Return Converse?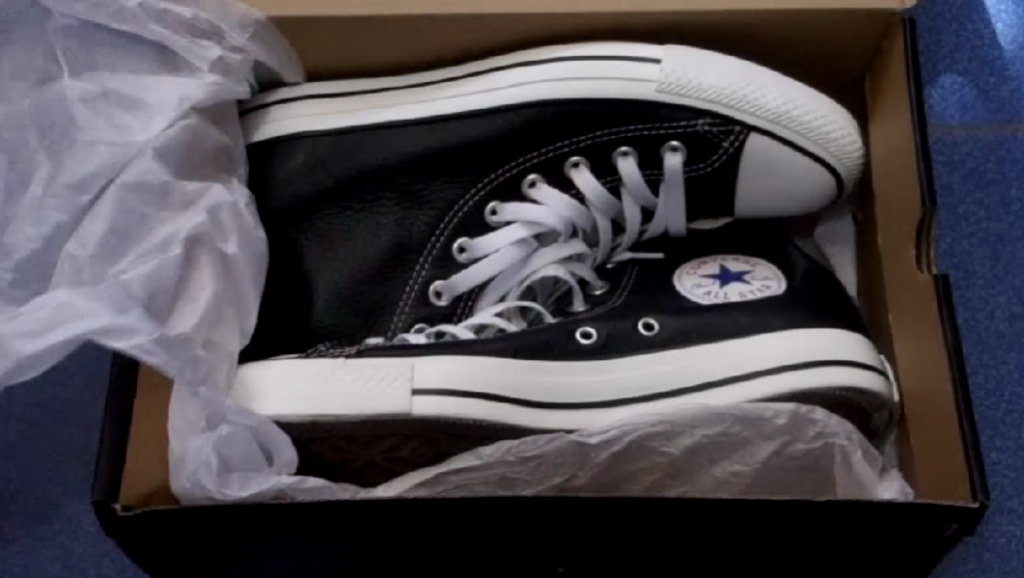 You won't be charged any amount to return converse products. That return label that comes with your package is already pre-paid and pre-addressed.
What's Converse Customer Service Phone Number?
The converse customer service phone number is 1-800-428-2667. It's available every day from 8 am to 12 am E.T. / 5 am to 9 pm P.T.
Does Converse Offer Chat Support?
Converse offers chat support. When you visit their website and open any page, you'll see a tiny black square at the bottom right side of your screen. Click on it to start talking with an agent. Unfortunately, it's not available 24/7, as you can only chat with customer support during business hours.
A Step-by-Step Guide on How to Return a Converse Item
If you're a registered Converse.com user, here's how you can return your online order.
Log into your account and go to 'My Order', then click on 'Make a Return.'
Enter your order information and email address to initiate the request. The order number is in your invoice and order confirmation email.
Enter your address, the reason for returning the product, and the box dimensions. (estimate the size of the box)
Click on print and attach the return label to the package
Drop off the package at any authorized UPS location.
How Do I Check My Converse Order Status?
Once you place an order, you can check its status by using this Order Status link. You'll be prompted to enter your order number, email address, and billing ZIP code. After you sign in, you can stay updated on where your order is.
Once Converse ships your order, they send a shipping confirmation email containing tracking information. From there, you can track your order until you get it.
What Items Can't Be Returned to Converse Store?
You can return all converse items as long as they are unworn, unwashed, unused, and untreated. However, converse products bought from another authorized vendor or retailer can't be returned to a converse retail store.
Can I Return a Converse Product I Received as a Gift?
Unfortunately, you can't return converse products that someone gifted you. It's the person who paid for the gift that can return it.
Can You Exchange Converse for A Different Size?
You can exchange converse shoes for a different size or color during your 30-day window. Just contact converse, and they will process your request.
Are Converse Owned by Nike?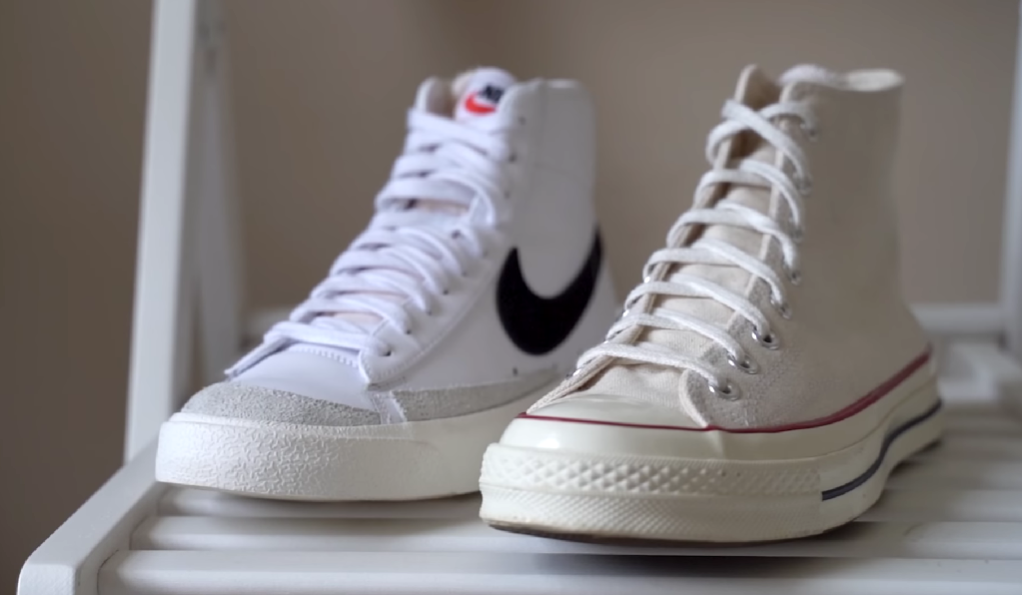 In a way, Nike owns Converse, or rather, Converse is a subsidiary of Nike. This American multinational corporation spent $305 million on acquiring Converse. Shortly after, Nike renewed the brand by producing modern versions of converse shoe designs.
Nike currently owns more than 90% of Converse and continues to market the company globally. Thanks to Nike, Converse is now a profitable multi-billion company.
Bottom Line
We give Converse a return policy score of 9/10 based on how efficient they are. The return process is swift and easy whether you buy the products online or in their store. They're also quick with refunds and exchanges. Unfortunately, they miss a mark for not allowing customers to return goods in a different packaging box than the one the product came with.