A great pair of sandals are the best accessory to have when heading outdoors. They're comfortable, breathe easy, and keep your feet dry.
Chaco is one of the most recognized brands for sandals in the United States. Part of their reputation has been built on their customer service. 
We've put together everything you need to know about returning items to the Chaco website. 
What's Chaco Return Policy?
The basic Chaco return policy works like this: You have 30 days from the date of your purchase to initiate your return or exchange with Chaco. 
This gives you plenty of time to decide if these sandals are a good fit for you in terms of both comfort and fashion. You'll be able to do either a return to get your money back or an exchange during the 30-day window.
You'll get most of your money back from Chaco when you make a return. Chaco does not return shipping charges and charges an additional fee for return shipping.
Items must be returned to Chaco in unworn condition. This means that your return also needs to include to the original boxes and packaging for your items.
Chaco will also not take any returns on customized merchandise. If you order something custom from Chaco, be sure you don't want to get a return or exchange for those products.
Chaco footwear also offers a warranty policy that covers factory damage and defective items. If you get your items from Chaco and find out they were damaged by the factory, you can get your money back or a new pair of sandals. 
Step by Step on How To Return an Item To Chaco
It can be a little tricky to return items to an online store. That's why we put together these step-by-step instructions for you to return your items to the Chaco store.
Follow these steps to start your return or exchange. 
Get your order number and the email you made your purchase with 
Head over to the Chaco return and exchange page 
Follow the instructions on the website to return your items 
Print your return shipping label 
Securely package your items and make sure to include all original packaging materials 
Chaco will post your refund within 2 weeks of receiving your items 
Remember, Chaco cannot accept any returns on customized merchandise. This means that you'll be keeping any customized sandals or accessories you buy from this retailer. You need to be a little more cautious when making a custom order especially if you're not sure about sizing or style. 
Is It Possible to Return An Item to Chaco Without the Original Packaging?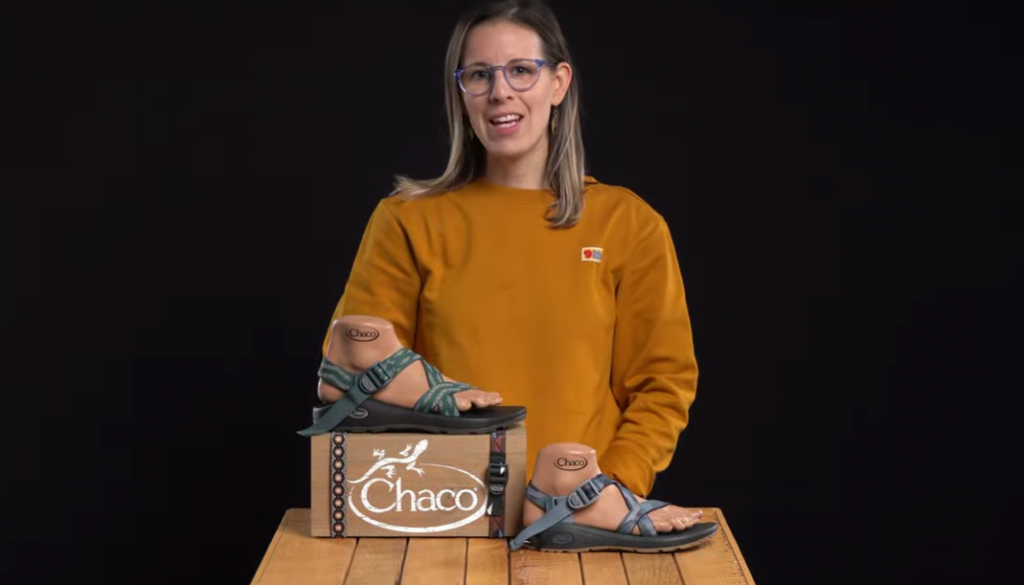 You're going to need the original packaging to return your items to Chaco. Items need to be returned in an unworn condition which means that they also need to include any original packaging or boxes. 
Customized orders cannot be returned to Chaco even if you retain the original packaging. Be extra careful when making a custom order from Chaco as they can't be taken back. 
How Long Do You Have to Return an Item to Chaco?
There are two separate time frames that you need to keep in mind for returning items to Chaco. The first applies to all of their merchandise and the second applies to anything that was customized.
You have 30 days from the date of your purchase to make a return for any items purchased at Chaco. This covers their sandals, other footwear, and accessories.
Once you initiate a return or exchange, you have 21 days to get the items back to the Chaco warehouse. If they do not receive your items within 21 days, Chaco will cancel your refund or exchange, and you'll have to keep your merchandise.
Custom orders can never be returned to Chaco. This means you have no time to decide if you want to keep your custom order or not. The extra certain that you want to keep custom items from Chaco before placing your order as these can never be returned. 
Does Chaco Offer Full Refunds?
Chaco offers full refunds with a few caveats along the way. You will not be able to get the cost of shipping refunded which means that you'll be out however much you spent on your initial shipping cost. Chaco also charges for return shipping this, so you will have a little extra taken out of the full value of your return.
Chaco does not offer full refunds for items that have been customized or worn. Even if they are being returned right away, items that were damaged by customers or customized can't be taken back by the company.
However, Chaco does offer full refunds for the cost of your purchase minus the cost of original shipping and return shipping. 
How Long Do Chaco Refunds Take?
You can expect to get your money back from Chaco within two weeks of the Chaco warehouse receiving your return. This time might take a little bit longer depending on shipping time as well as how long your payment processor takes to post the money back to your account. 
If you return items using the warranty, it might take a little bit longer than a regular return. A representative from Chaco might need to physically inspect the merchandise to ensure it was damaged by the factory and not by the customer. This could create some additional time and getting your money back when using a warranty. 
Can You Return A Chaco Online Purchase To a Store?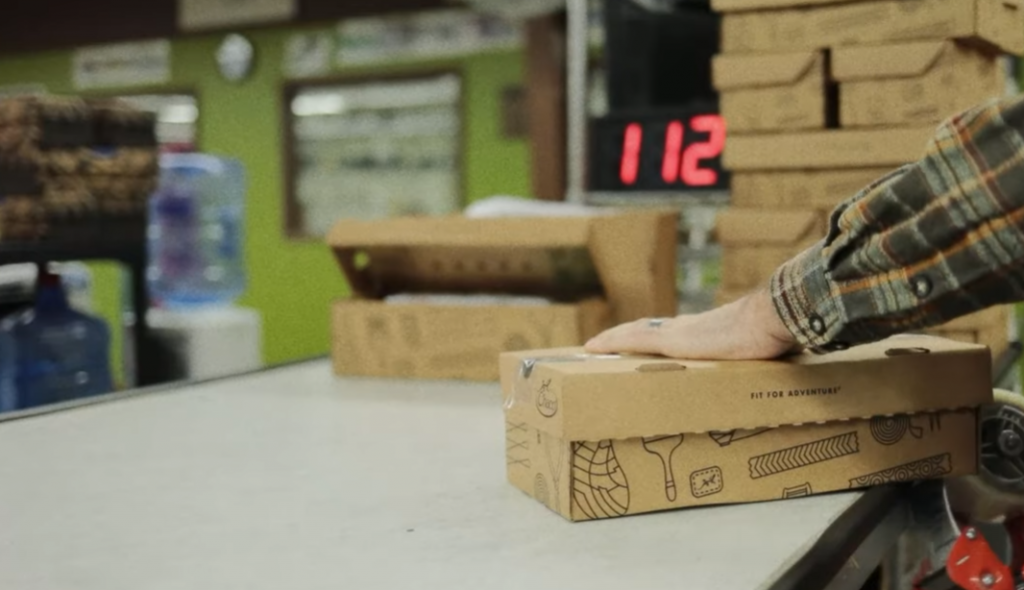 Chaco might have started out with a physical store in Colorado, but they no longer operate any physical stores in the United States. This means that you cannot return a purchase made on the Chaco websites to any physical location.
Chaco does sell shoes at retailers across the country. If you purchase your Chaco shoes at a local retailer, you'll need to return it to that retailer. Check with your local retailer to find out more about their return policies.
Chaco still services the warranty for their products no matter where you purchased them. 
What's Chaco Customer Service Phone Number?
It's pretty easy to get in touch with Chaco. All you need to do is head to the Chaco contact web page to find all the information you could need to get in touch with them—or you can just call their customer service number at: (888) 211-1908. 
Does Chaco Offer Chat Support ?
Chaco offers chat support that you can get in touch with on their website. They're also all over social media and have email and phone customer support. 
How Do I Check My Chaco Order Status?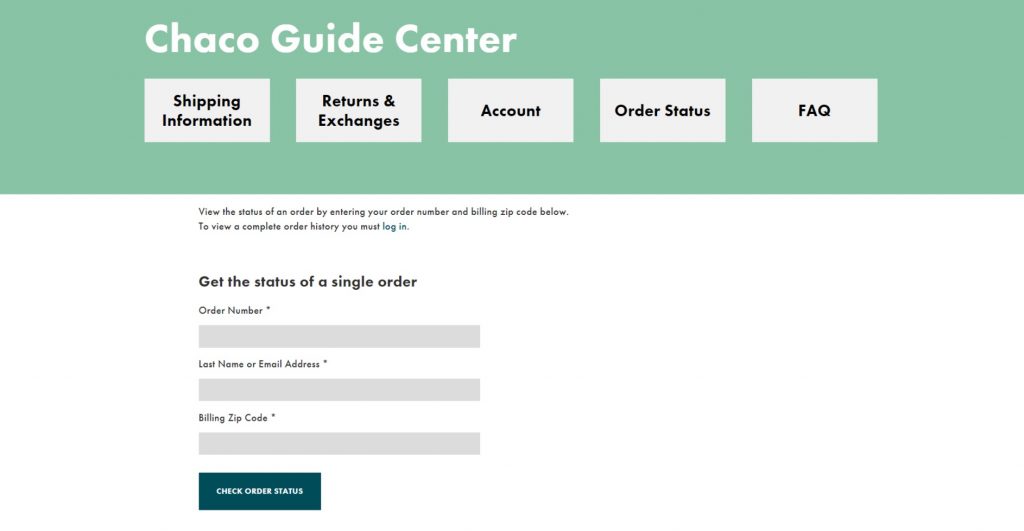 The fastest way to check Chaco order status is to head over to their website and login to your account. You'll be able to make an account if you don't have one, or you can make an account during checkout process.
This account will have your order history. This shows you the current status of any orders you have as well as all the information you need to start a return or exchange. 
What Items Can Not Be Returned To Chaco?
Chaco does have some exceptions to the return policy. You can never return customized merchandise to the Chaco store. Once you place an order for any customized merchandise, it's yours forever, and you cannot return those items.
Chaco also does not accept any returns for merchandise so that has been worn or used. This means that you should gently try on your items before deciding if you want to keep them or not. There's no guarantee that you'll be able to get your money back once you've worn them outside. 
Conclusion
The Chaco return policy is fairly flexible as well as spelled out in detail. This means we're going to give it an impressive 4.5 out of 5.
The Chaco return policy gives you a good amount of time to decide whether or not you want to keep their products. They also clearly spell out the terms and conditions for your return. 
With that said, it would be nice if they offered a free return shipping and gave you a little bit longer to decide if you wanted to keep the products or not. 
You can shop for sandals at the Chaco website knowing that you've got a flexible return policy to help you protect your purchase.