Not sure if a Dreamcloud mattress is right for you? Check out the company's return policy to find out more about their generous sleep trial.
The DreamCloud Return Policy
Mattresses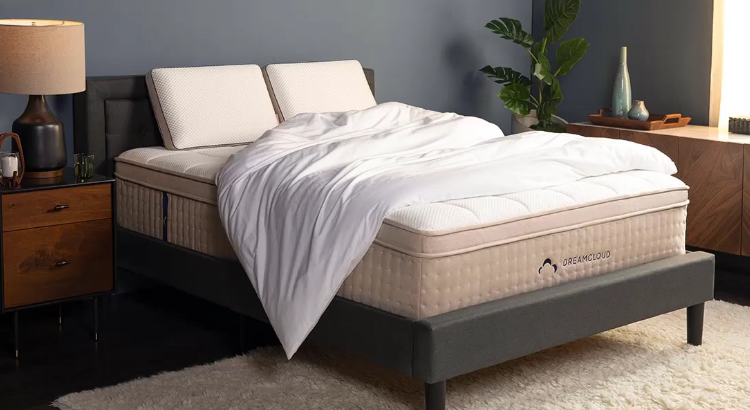 Dreamcloud is so sure that you'll fall in love with your new mattress that they're willing to offer a full 365-day sleep trial. The company asks that you keep and try out your mattress for at least 30 days after delivery in order to give your body a chance to adjust.
But should you decide at any point during the next 335 days that the Dreamcloud mattress is not for you, then you can request a full refund. You can even keep any promo items that you received with your mattress for free.
The only exceptions noted in Dreamcloud's return policy are items that have been shipped outside the contiguous United States. If this applies to your situation, then you may want to reach out to Dremcloud before placing your order to explore your options.
Dreamcloud's mattresses also come with a generous lifetime warranty that covers normal wear and tear or manufacturing defects. You also have the option to purchase an additional extended 10-year warranty that covers things like rips, tears, or spills.
DreamCloud Bed Frames and Bases Return Policy
Dreamcloud products such as bed frames and bases can be returned within 50 days, minus the costs of delivery, White Glove service, and any promotional discounts you may have used.
Pillows, Sheets, and Mattress Protectors
Unlike some competitors, Dreamcloud does accept returns for these items for up to 50 days after delivery. Due to the nature of these products, however, they are only able to accept returns of unopened items.
How to Return a DreamCloud Mattress
When it comes to getting a refund for a Dreamcloud mattress under the 365-day trial, you'll want to begin by reaching out to the company's customer service department. Dreamcloud's return policy is unique in that the company doesn't actually have you return the item to them. This makes sense, given that they will not be able to resell it after it's been used.
Depending on where you live, this can also be a major blessing in disguise, as getting stuck with the return shipping costs of a mattress can get pricey very quickly.
Instead, they will work with you to find a local organization that will accept your item as a donation. The ease of completing this part of the process will likely come down to how many such organizations are available in your area. If you're planning on taking advantage of the 365-day trial, you may want to check this out beforehand to make sure that you don't have any issues if the need for a return should arise. Many charities offer free donation pick-ups, but if not, be aware that you may need to cover the cost of a drop-off.
Be sure to keep any donation receipts or documentation you may receive from the charity, as you may be required to submit it to Dreamcloud. Dreamcloud's customer service department will be able to offer you more thorough instructions and guide you through the entire process.
Can You Return an Item to Dreamcloud without Its Original Package?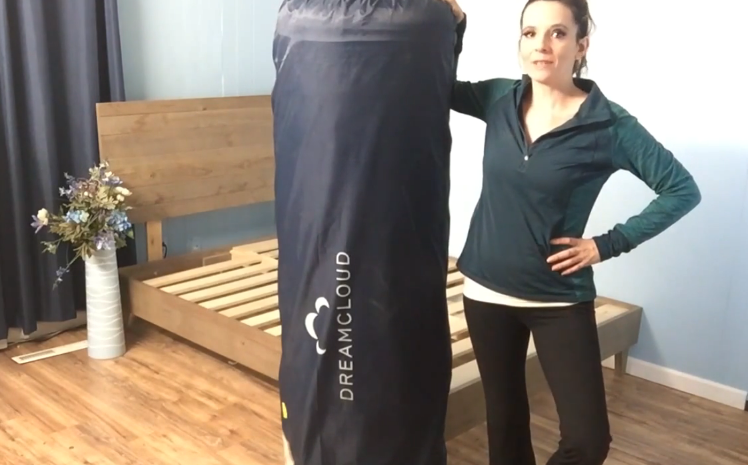 It depends on the item. Accessories such as pillows and other bedding materials are only accepted for return if they are unopened.
When it comes to Dreamcloud's mattresses, however, there's no need to keep any of the original packaging. If you decide to return your mattress during the 365-night trial period, Dreamcloud will actually work with you to find a local organization that will accept it as a donation. If no charities are willing to accept your item, they'll still work with you to ensure that you're able to properly dispose of it.
How long do you have to return an Item to Dreamcloud?
Dreamcloud's 365-night sleep trial allows you to test out your mattress for a full year in order to ensure that it's right for you. The company asks that you wait at least 30 days before making up your mind, but allows you to request a full refund for any reason during the rest of the trial year.
Most other items can be returned to Dreamcloud within 50 days as long as they meet the specified conditions.
Does DreamCloud Offer Full Refunds?
They do indeed. Their 365-day sleep trial allows you to request a full refund for your mattress if you are not satisfied for any reason. While many online mattress retailers offer similar trials, Dreamcloud's is particularly generous. Many of their competitors only offer 100-120 day trials and some may also tack on return shipping or restocking fees. Rather than simply disposing of an unwanted mattress, Dreamcloud will work with you to find a local charity so that it can be donated to someone in need.
With that in mind, your mattress will still need to be in good enough shape to donate. The 365-day trial is geared more towards allowing you to test out the mattress and decide if you like it and should not be mistaken for a warranty that covers misuse.
If you do choose to request a refund, however, you will want to hang on to your donation receipt if you end up donating it to a local organization. Dreamcloud may request proof of donation before initiating your refund.
Does DreamCloud Offer Exchanges?
Yes, but they process them a bit differently. All exchanges are actually processed as returns, so once you receive your refund you can then use the money to place a new order.
How long do Dreamcloud refunds take?
Dreamcloud will initiate your refund as soon as you've submitted all the necessary documentation requested by their Customer Service team. Refunds will be credited to the original payment method you used to make your purchase and are typically processed within 7 -10 business days.
After initiating your return, you'll need to complete the process within 30 days to avoid having to re-submit your request.
Can You Return a DreamCloud online purchase to a Physical Store?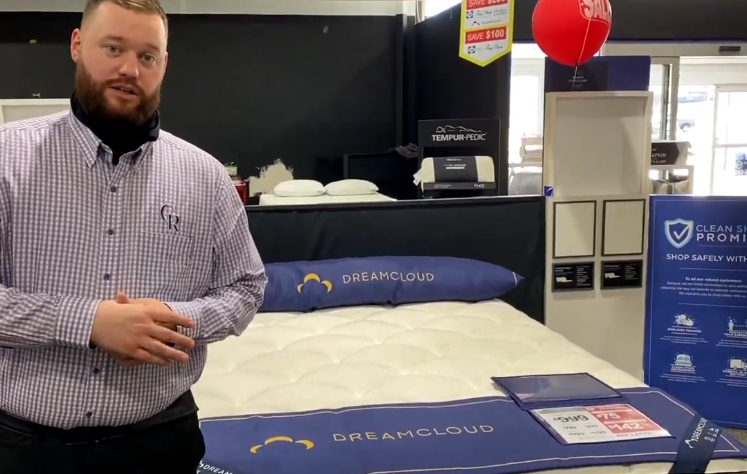 In most cases, you'll be much better off dealing with Dreamcloud directly. While it's possible to purchase a Dreamcloud mattress from 4,000 third-party retailers nationwide, there are no physical locations that exclusively feature Dreamcloud's products.
The same is true when making your purchase. While it's never a bad idea to try out a DreamCloud mattress in person, some third-party retailers offer their own return policies that may not be as generous as those you'll enjoy when buying directly from the company.
What is the Dreamcloud customer service phone number?
The Dreamcloud customer service phone number is 1 (855) 976-4860 and is available 7 days a week from 6 AM – 7 PM PST.
Does Dreamcloud offer chat support?
Yes. A live chat box option should appear near the bottom of your screen as soon as you land on the Dreamcloud website. Additionally, you can always send an email to customer support at [email protected].
How to check Dreamcloud order status
To check your order status, either log into your Dreamcloud account or enter your order number and email or phone number into the company's order lookup.
What Items Cannot be Returned to DreamCloud?
Due to the nature of their products, Dreamcloud cannot accept pillows, sheets, or other bedding materials that have already been opened. Additionally, in order to qualify for the 365-day trial, you must actually give your mattress a shot. Any mattresses that remain unopened within 90 days of delivery become ineligible for returns or warranty.
It's also important to note that products that are shipped outside the contiguous United States are not eligible for return. While Dreamcloud can ship to Hawaii and Alaska, an additional $150 fee will apply. If you are located in either of these states, then you may be better off making your purchase from a local retailer or, at the very least, visiting them to try out your mattress before actually making your purchase.
Dreamcloud's Return Policy Score
Overall, we give Dreamcloud's return policy a 4.5/5 based on several factors. The first is that, while many online mattress retailers now offer a sleep trial, Dreamcloud's is particularly generous. You'll enjoy a full 365 days to ensure that your mattress is the right fit for you or be entitled to receive a full refund.
Dreamcloud's policy of donating unwanted mattresses to charity organizations, rather than simply destroying them, also gets extra points for being the socially thoughtful thing to do. The only downside is that finding a company that accepts mattress donations may be easier for some people than others, depending on location.
Additionally, we love that Dreamcloud offers a 50-day return policy on all of their other items, as some competitors consider these products final sales. While some open products are considered ineligible for return, this is reasonable given the nature of such products.
Last but not least, Dreamcloud offers a generous lifetime warranty on their mattresses, which says a great deal about how confident they are in their craftsmanship. If you're looking for a great bed that offers just the right amount of support, then Dreamcloud is definitely worth checking out.