Nectar mattresses promise to deliver the best sleep of your life with medium-firm support designed with the comfort of every type of sleeper in mind. Choose from three different models, including:
The Nectar Mattress: As the company's best-seller and most moderately priced option, the Nectar is made from premium-quality memory foam and cooling materials.
The Nectar Premier Mattress: Offers an additional inch of support, pressure relieving materials, and dual-action cooling.
The Nectar Premier Copper Mattress: Nectar's tallest mattress, which also offers additional pressure-relieving support and triple cooling action technology.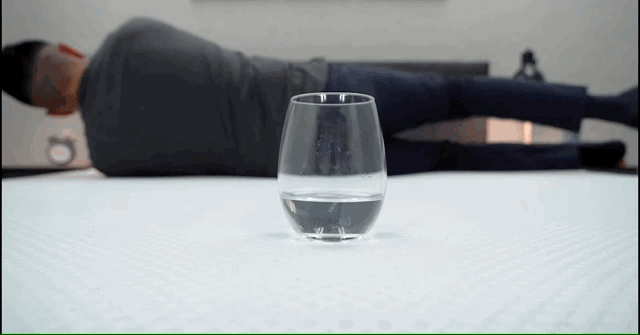 Nectar Deals and Discounts
When it comes to luxury mattresses, Nectar is not only one of the top-rated brands, but it's also among the most affordable. The company also offers additional deals and promotions, such as including a free "serenity bundle" with every purchase. The serenity bundle comes with a combination of free sheets, pillows, and a mattress protector, which together make up a $499 value.
Nectar additionally offers special discounts for military personnel, healthcare professionals, and first responders. Be sure to check out Nectar's sale page and sign up for their newsletter to stay on top of all the latest deals and promos.
Let's check out their Return & Refund Policy
What is The Nectar Return Policy?
These days, it's become common for direct-to-consumer mattress brands to offer free sleep trials and Nectar's is one of the most generous. Let's take a closer look at Nectar's return policy for mattresses and other products.
Nectar Mattresses Return Policy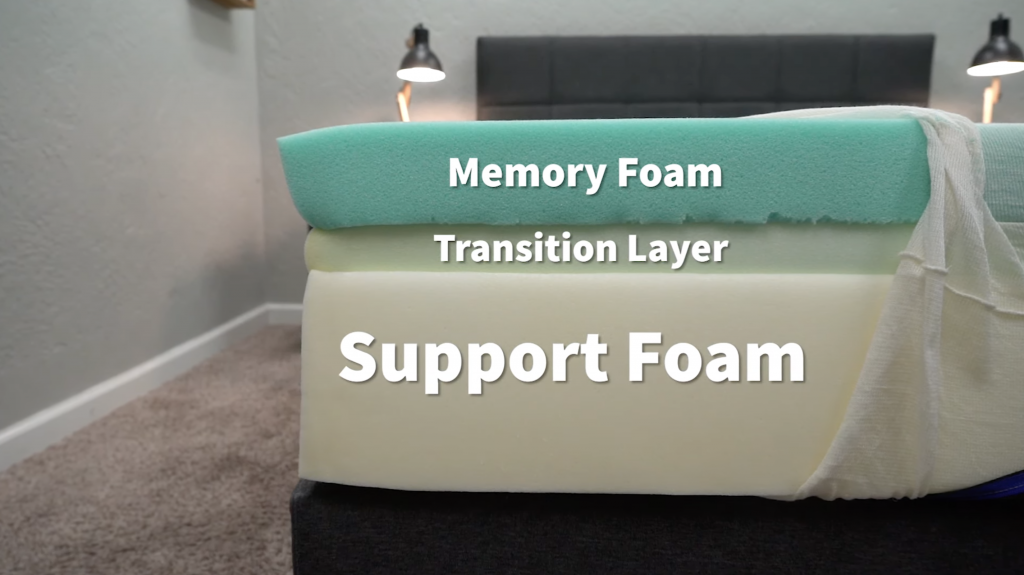 Nectar is so confident that you'll love your new mattress that they're willing to give you a full 365 days to try it out. If you should decide to return your mattress before even opening it, you can ask for a refund right away. Otherwise, Nectar asks that you give it at least 30 days after delivery before making a decision.
Any time after the initial 30 days and before the end of the 365-day trial period, you'll be eligible for a full refund if you decide that your Nectar mattress is not for you. It's important that this only applies to mattresses with normal wear and tear only, rather than those that have been misused or unreasonably damaged.
Rather than simply destroying your unwanted mattress, Nectar will work with you to help you donate it to a local charity that can offer it to someone in need. This is not only socially beneficial, but it also helps you avoid the return shipping or restocking fees that some other brands charge.
Nectar Bedding Return Policy
Items like pillows, mattress protectors, and sheets are eligible for return within 50 days after delivery, provided that they have not been opened. Due to the nature of these types of products, Nectar cannot offer returns or exchanges on these products once they have been opened or used. Given that some competitors don't offer refunds on them at all, we'd say that Nectar's policy here is fairly generous.
Nectar Return Policy for Bed Foundations and Frames
Nectar offers returns or exchanges on their bed frames and foundations for up to 50 days after delivery. Additionally, these products come with a 3-year manufacturer's warranty.
Nectar's Lifetime Mattress Warranty
While many companies guarantee their products for a number of years, Nectar's mattress warranty lasts for a lifetime. The Nectar guarantee covers any factory defects or flaws in craftsmanship that you may come across. If you've had your mattress for less than 10 years, Nectar will replace it with a new one. After 10 years, they'll repair it for you for free.
What items can not be returned to Nectar?
Nectar's return policy is pretty forgiving, but there are some items that may not qualify for return or exchange. These include:
Opened pillows, sheets, and other bedding materials
Misused and damaged mattresses that are unfit for donation
Any product that falls outside of Nectar's return and exchange window
For factory defects on all items, it's definitely worth checking to see if your purchase is covered by a warranty. Nectar mattresses come with a lifetime guarantee and their bed frames and foundations are usually covered by at least a 3-year warranty.
Can You Return a Nectar Mattress Without its box?
When it comes to Nectar mattresses, there's no need to hang onto any of the packaging materials. If you decide that your mattress is not for you, Nectar will work with you to donate it to a local charity.
How long do you have to return an item to Nectar?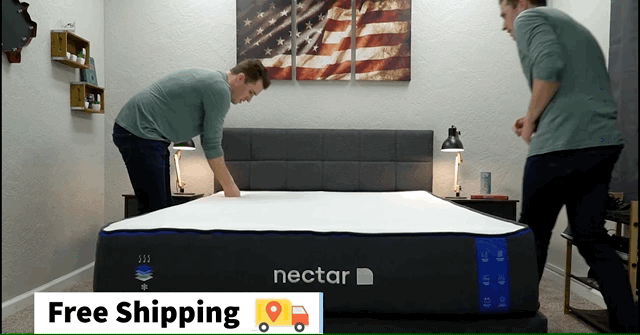 Every Nectar mattress comes with a free 365-day sleep trial. The company asks that once you open your Nectar mattress, you try it out for at least 30 nights before deciding to return it. If you decide that it's not for you at any time during the next 335 days, Nectar will issue you a full refund and work with you to find a local charity that will accept your unwanted mattress as a donation.
Most other Nectar items are available for return within 50 days after delivery. Note that all bedding materials such as pillows, sheets, and blankets must be unopened in order to qualify for a return. Furniture items such as bed frames can be returned or exchanged within 50 days of delivery and come with a 3-year manufacturer's warranty.
Does Nectar Sleep Offer Full Refunds?
Yes, as long as your item qualifies for a refund under Nectar's return policy, they do offer full refunds. Nectar will even allow you to keep any free promotional materials that you may have received with your order. The only time you may come across any refund-related costs is if you choose to donate your mattress to a charity that requires you to drop it off. If you aren't able to deliver it yourself, you may want to hire a transport service to help.
How long do Nectar refunds take?
Once you've submitted the necessary documentation to Nectar, they will issue a refund to the card you originally used to make your purchase. Depending on your credit card company, the credit may take up to 14 days to appear on your account.
Does Nectar Have a Physical Store?
Nectar doesn't have physical locations dedicated solely to its products, but they are sold in over 4,000 partner retail locations nationwide. For this reason, you'll likely only be able to return a Nectar purchase to a physical store if you bought it through that store's website.
Before purchasing a Nectar mattress through a third-party store, you'll first want to make sure that they honor Nectar's 365-day sleep trial. While some do, others may offer only their own return policies, which may be subject to shorter return periods, return shipping, and/or restocking fees.
Even if you decide to purchase your mattress directly from Nectar, it's never a bad idea to visit a retailer first in order to try out the mattress you're interested in buying.
What is the Nectar customer service phone number?
The Nectar customer service phone number is 1 (888) 863-2827 and is available 7 days a week from 8 AM - 4 PM PST. You can also send Nectar's customer service an email anytime at [email protected].
Does Nectar Offer Chat Support?
Yes, Nectar does offer a live chat option. You can access it from their help page or by clicking the chat box option that will appear at the bottom of your screen when you visit their website.
Nectar also has a very thorough FAQ section, where you may be able to find the answers to your questions on your own.
How to return a Nectar item?
To begin a Nectar return, you'll want to start by reaching out to customer support via phone, chat, or email. A customer service representative will then guide you through the steps necessary to complete your return. In the case of mattresses, they may ask you for documentation related to the donation of your mattress before they can complete your refund.
How to check Nectar order status
Simply enter the email address associated with your order into the Nectar order status look-up. Orders usually ship within 3 - 5 business days. The evening before your order arrives, you'll also get an email with a tracking link as well as a 3-hour delivery window.
Nectar's ReturnPolicy Score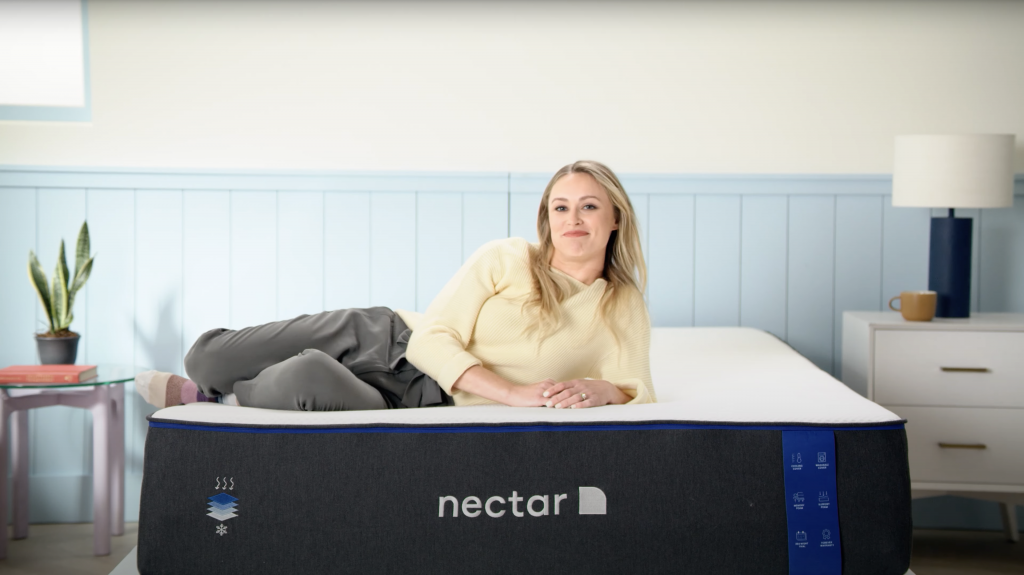 Overall, we give Nectar a return policy score of 9/10. This is a company that goes above and beyond to ensure the satisfaction of its customers by offering the chance to try out its mattresses for a full year for free. As long as you keep your mattress in reasonably good condition, you'll be able to request a full refund for any reason if it doesn't turn out to be the right choice for you.
We also love that Nectar helps give back by having their customers donate unwanted mattresses rather than simply destroying them or sending them to landfills. The only possible downside to this policy is that, depending on location, some customers may have trouble finding a charity that accepts mattress donations or that will pick up their donation for free.
In the overall scheme of things, however, Nectar's return policy is still incredibly generous, even if you do end up having to pay for transportation to deliver your donation. Additionally, Nectar's lifetime mattress warranty is as generous. It's nice to know that if you go with Nectar, your purchase will literally last you a lifetime.