If you're looking for a mattress upgrade, then you'll likely come across offerings from Amerisleep. The company offers a selection of different mattresses for various types of sleepers. But how does their return policy stack up? You've come to the right place to find out. Check out our thorough guide for answers to all your questions about the Amerisleep return policy.
What Is the Amerisleep Return Policy?
Mattresses and Seat Cushions
Amerisleep's return policy largely depends on what you've purchased. Amerisleep does offer a 100-day free trial period for all mattresses and seat cushions. If you're unhappy with your purchase, you can return it before your trial period ends for a full refund. It's important to note, however, that you'll want to keep it for at least 30 days in order to avoid a $99 early processing fee.
Pillows, Sheets, Accessories, Flat Foundations, and Adjustable Beds
Before purchasing anything other than a mattress or seat cushion, it's important to realize that it will likely be considered a final sale. Once your purchase has been delivered, it may be nearly impossible to return, as Amerisleep does not offer refunds on these items. It is possible to cancel your order before it's processed, but beyond that, you may be out of luck.
Amerisleep's Customer Service Phone Number
You can contact Amerisleep's customer service department directly at 1-800-500-4233 or by completing the contact form on their website.
Does Amerisleep Offer Chat Support?
There is a "live chat" feature on Amerisleep's website, but we did not find it particularly helpful. The agent we spoke to was not able to answer questions not already addressed on the website and advised reaching out to customer service by phone.
How Long Do You Have to Return an Item to Amerisleep?
If you've purchased a mattress or seat cushion, you'll want to keep it for at least 30 days to avoid being hit with a $99 early return fee. After the initial 30-day period, you'll be able to return your item any time before the 100-day free trial period ends.
The trial does not actually begin until the mattress is actually delivered to your home. If you've also ordered an adjustable bed, it doesn't begin until the bed arrives, even if your mattress arrives first.
Just beware that most items, aside from mattresses and seat cushions, are eligible for return. Adjustable beds, flat foundations, bedding, and other accessories are all considered final sales.
Does Amerisleep Accept Returns Without a Receipt?
While it may be possible to initiate a return or Amerisleep exchange without receipt, it's important to keep track of your order number. In order to take advantage of Amerisleep's 100-day free trial, you'll need to be able to prove that your purchase qualifies.
The easiest way to go about this is to create a free account on the Amerisleep website. This will allow you to have easy access to your order history and should make things much easier if you need to request a refund.
Does Amerisleep Offer Full Refunds?
Amerisleep offers full refunds on all mattresses and seat cushions between 30 and 100 days after delivery as part of their 100-day free sleep trial. Just make sure to initiate your refund during this period and they'll take care of return pickups.
They do not offer refunds on most of their other products such as accessories, bedding, and adjustable beds.
Does Amerisleep Offer Mattress Exchanges?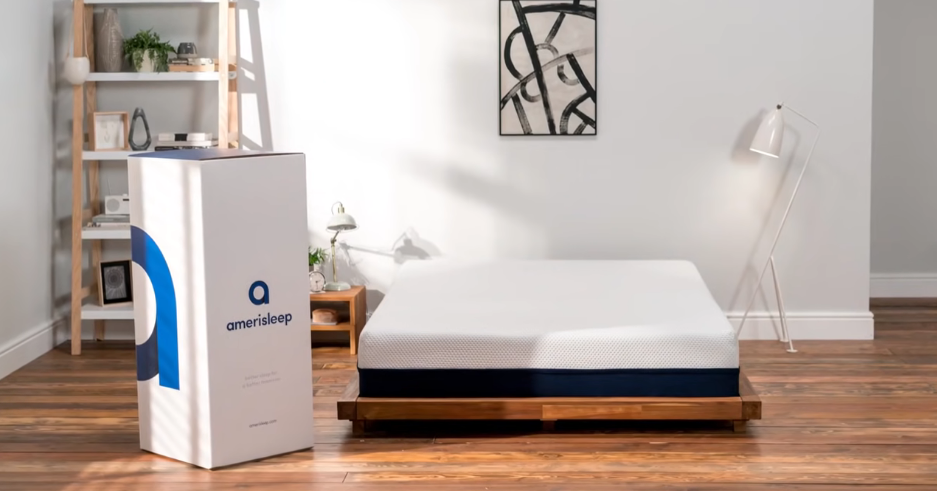 Damaged, Defective, or Incorrect Items
If you receive an item that's damaged, defective, or different from the one you ordered, make sure to notify Amerisleep within 5 days of delivery. During this time frame, they'll either replace or repair the item for you for free. After the initial 5-day period, Amerisleep will not be able to process any incorrect purchase claims, but the product may still qualify for any warranty issued by its original manufacturer.
Wrong Mattress Size
Be sure to check the sticker on the outside of the box your mattress is delivered in before actually opening the package. If you can tell that you've received the wrong size, then contact the Amerisleep support team and they'll arrange to swap it out for you.
If you've already opened the package, it's not necessarily too late. Somewhat oddly, Ameritrade does ask that you go ahead and sleep on whatever size mattress you've received to make sure it's comfortable. If you find that it does indeed offer the right level of firmness and support, then Ameritrade's customer service department will help you swap it out for the correct size.
How Long Do Amerisleep Refunds Take?
Once you've initiated your refund, an Ameritrade representative will schedule a free pick-up in order to retrieve your product. As soon as the company has reclaimed the product, they'll be able to issue you a full refund back to the payment method you used for your purchase. Depending on which payment provider you use, refunds can generally take anywhere from 10 - 14 days to process.
Can You Return an Amerisleep Online Purchase to a Store?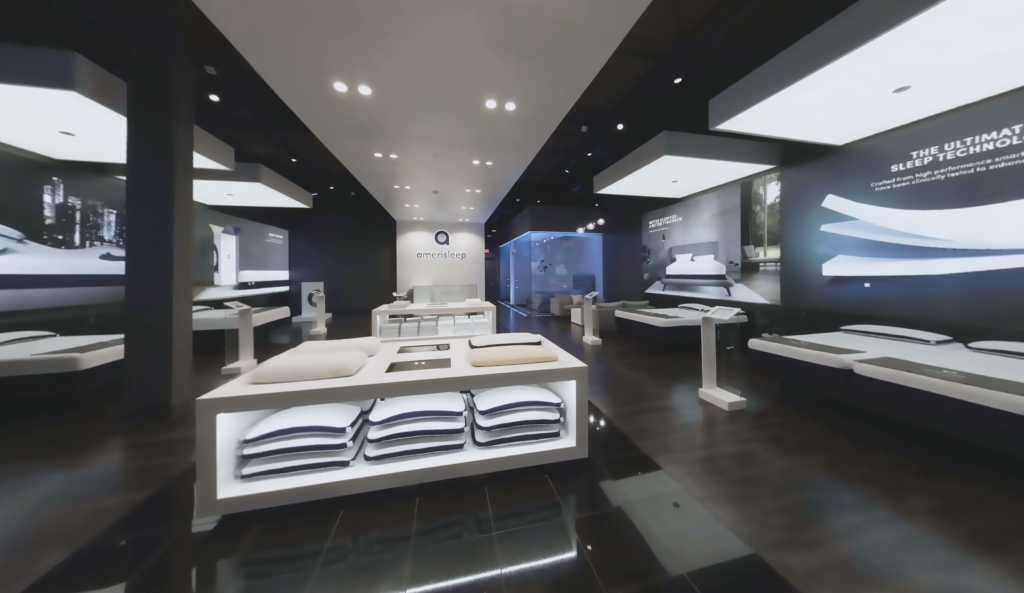 When it comes to returning a mattress, there's no need to go through the hassle of returning it to the store, regardless of whether you bought it online or in person. One of the perks of ordering a mattress from Amerisleep is that they offer free shipping through a professional carrier for both deliveries and returns.
Considering that shipping the average mattress can cost hundreds of dollars, this free service is definitely worth utilizing. After you've contracted Amerisleep's customer service department to initiate your return, they'll arrange to have your mattress picked up and returned to them.
Aside from mattresses, the only other item that Amerisleep offers is their seat cushions. The representative we spoke to didn't imagine that returning a cushion in-store would be an issue but advised reaching out to your local store by phone in order to confirm.
Can I Return a Mattress to Amerisleep Without the Box or Original Package?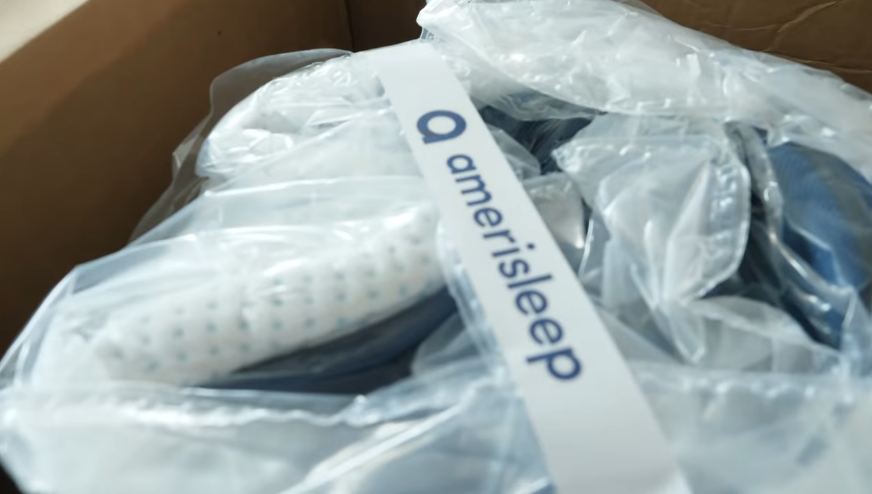 You don't have to worry about hanging onto the box and packaging your purchase arrives in. If you decide that your Amerisleep mattress is not the right fit, the company will schedule a free pickup to retrieve it. That way, you don't have to worry about how to get it back to the store.
How to Return an Amerisleep Item
The first step in initiating your Amerisleep return is making sure that your item is in fact eligible for return. Amerisleep only offers refunds on their mattresses and seat cushions during their first 100-day free trial period. They also ask that customers keep items for at least 30 days before making a return, so it's best to begin the return process anywhere from 30 - 100 days after your item's delivery.
1. The first step is to contact customer service with your order number, either by calling 1-800-500-4233 or sending an email to [email protected]. This is an important step because all returns must be "authorized."
2. The representative will work with you to schedule a time for a professional carrier to pick up your mattress for no charge.
3. Once the item has been successfully picked up, the company will issue a full refund to the payment method you used to make your purchase.
How to Check Amerisleep Order Status
If you plan to make a purchase from Amerisleep, then it's highly advised that you first create a free account on their website. While you can check out as a guest instead, checking out through your account will give you an easy way to track your order status and access your order history.
It also allows you to save your shipping address for faster checkout, as well as keep track of other potential purchases by adding them to your wish list.
What Items Can Not Be Returned to Amerisleep?
Mattresses and seat cushions are literally the only items that can be returned to Amerisleep and only within their free 100-day trial period. Amerisleep does not offer returns or exchanges on sheets, pillows, accessories, bed foundations, adjustable bases, or any other products.
Our Overall Amerisleep Return Policy Score
Overall, we give Amerisleep a return policy score of 7 based on several factors. While their 100-day free trial period is definitely nice, it's no longer particularly uncommon among online mattress retailers. Brands like Nolah even offer a longer trial period of 120 days, while DreamCloud, Level Sleep, and Nectar offer a full 365-day cash-back guarantee on their mattresses.
We do give Amerisleep props for free mattress returns, although this is not really unique anymore either. Level Sleep and Dream Cloud also offer free shipping, while Nectar works with you to donate your mattress before processing your return.
On the other hand, there are still some retailers, such as Nolah, who will charge you for return shipping. Some smaller retailers will even charge you a return fee and/or deduct a restocking fee from your refund. That's why it's always important to read the fine print before purchasing a mattress online, especially if it's a model you haven't had a chance to try out before.
The main part of Amerisleep's return policy that we find a bit questionable is their refusal to accept returns on anything except mattresses and seat cushions. Most other retailers do offer a return window for such items, even though it's often limited to a shorter 14 - 50 timeframe. For this reason, it may be worth looking into whether Amerisleep has any nearby locations where you can check out any non-refundable items before actually purchasing them.