It is possible to find some killer deals on Wayfair.com, particularly if you stay on top of their sales and clearance offerings. But before you decide to use the website to deck out your whole house, it's important to get familiar with the Wayfair return policy.
Return Policy of Wayfair
While you can return most items within 30 days of purchase, there are several important loopholes in Wayfair's return policy.
The item you return must be in its original condition and undamaged. In other words, if you decide you don't like it as soon as it arrives, you'll have a much easier time getting a return than you will after using it for a few weeks.
If you've already assembled the item, you'll need to disassemble it before returning it if that's how it arrived.
Wayfair requires items to be returned in their original packaging, a similar-sized box, or a box no longer than 108 inches.
Additionally, there are several Wayfair items that are not eligible for return. These include things like clearance items, gift cards, personalized items, and items marked as "Non-Returnable."
It's also important to note that Wayfair does not reimburse for shipping, nor will it cover any shipping charges for returning your purchase. There are also a few important exceptions for purchases such as mattresses and large appliances, which we'll cover below.
Does Wayfair Offer Full Refunds?
The best answer here is somewhere between "kind of" and "maybe." The truth is, it highly depends on the item you purchased and the reason you're returning it.
Whether or not you can get a return will often depend on whether or not your item is even eligible for return in the first place. Unfortunately, a large number of items are not, but we'll get more into that later.
If you do choose to return an eligible item that meets all the qualifying conditions, then you'll need to keep in mind that you'll probably be forced to pay the return shipping fees. Given that Wayfair doesn't refund the fees you paid to have the item shipped to you, you'll be hit with the cost of shipping the item twice. Depending on its size and weight, this can take a substantial chunk out of your refund.
What Is the Wayfair Customer Service Phone Number?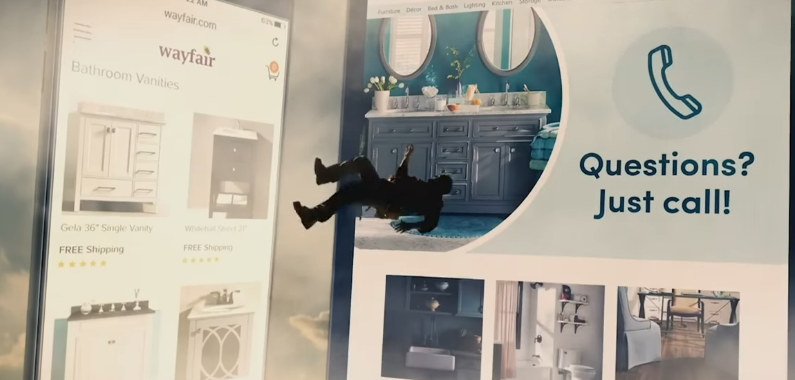 To contact Wayfair customer support over the phone, you can call 844-986-0942 during the following service hours:
Mon - Fri: 8:00AM- midnight EST
Sat: 8:00AM- 8:00PM EST
Sun: 9:00AM- 6:00PM EST
Does Wayfair Offer Chat Support?
Wayfair offers a virtual chat option that will usually pop up when you navigate to their contact page. They also offer a fairly extensive help center that allows you to search for the answers to your questions to help cut down on wait time.
What Items Can Not Be Returned to Wayfair?
Wayfair's return policy is pretty strict when it comes to demanding that any items you plan to return be in pristine condition. Technically, any item that doesn't fit their return guidelines may not be eligible for return. Additionally, there are a number of items that can't be returned at all, even if they are in perfect condition. These include things like:
Gift Cards
Personalized Items
Open Box / Clearance items
Bundled items without all of the items in the original bundle
Items marked "Non-Returnable"
Live Plants
Swatches
Any large appliances that have been installed
Given the pricey nature of some of the items on Wayfair, it's always best to thoroughly check the return policy before actually making your purchase.
Can I Return an Item to Wayfair Without the Box?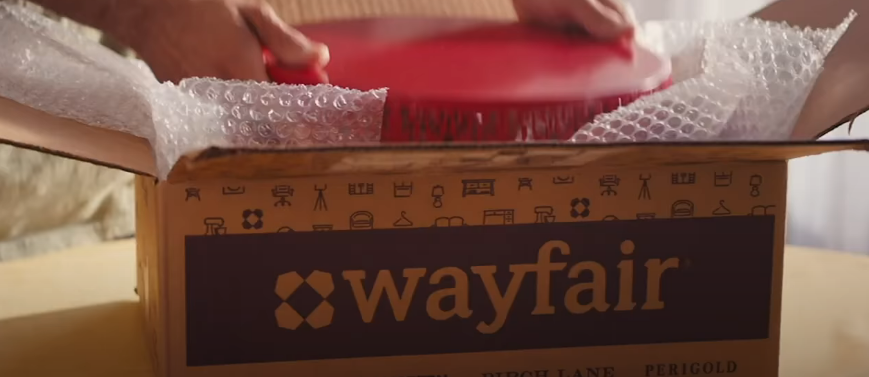 The Wayfair return policy states that all items must be returned in their original packaging. The only exception is if the packaging the item came in is too damaged to be shipped back, in which case you need to use a box of a similar size, but no longer than 108 inches.
How Long Do You Have to Return an Item to Wayfair?
In general, you have 30 days to return any eligible items to Wayfair, with a few notable exceptions for certain types of items. These include:
Wayfair Mattresses Return Window
Like many online mattress retailers, Wayfair does offer a 100-night free trial on mattresses. But be aware that the offer does not cover things like:
Mattress toppers
Crib mattresses
Air mattresses
Open-box mattresses
As for qualifying mattresses, you can make a return or exchange within 100 days, but only once per order. Additionally, you may have to cover the return shipping charges, which can be a huge expense in themselves.
Wayfair Large Appliances Return Window
While you technically have 30 days to return a large appliance, there are some major loopholes that can quickly render this time frame obsolete. Make sure you understand them before purchasing a large appliance from Wayfair.
In order to be considered eligible for a return, large appliances:
Must not have been installed
Returned in their original packaging
May be subject to manufacturer restocking fees
Additionally, Wayfair advises that you make sure you've received the correct, undamaged item before even accepting the delivery. The most important thing to remember is that the return policy on any large appliance you purchase from Wayfair expires the second that the appliance has been installed.
Wayfair Wedding Registry Items Return Window
Wayfair is a bit more generous for customers who receive gifts purchased from their Wayfair wedding registry. Registry items purchased by guests can be returned for up to 90 days after your wedding, but only in exchange for store credit.
Wayfair Holiday Purchases Return Timeframe
Wayfair also extends its return window for any items that are purchased between November 1st and December 31st. Anything purchased during this timeframe can be returned until January 31st.
What Is Wayfair's Return Policy on Damaged or Defective Items?
Wayfair tends to be a bit more forgiving if you receive a wrong item or a damaged item through no fault of your own. The important thing is to notify Wayfair within 30 days if you find yourself in this situation. The only exception is with large appliances, in which case you should notify them immediately, if possible, before even accepting the item for delivery.
While Wayfair's policy states that they will work with you to replace any damaged or incorrect items, they don't go into much detail about exactly how. That said, it's safe to assume you won't get stuck with the return shipping charges in either of these instances. Some users even reported that Wayfair simply told them to keep the incorrect or damaged item even after they sent a replacement.
Keep in mind that this refers to items that actually arrive damaged or defective. Wayfair doesn't necessarily guarantee the quality of the products it sells, so you may be out of luck if your purchase doesn't last as long as you'd hoped. The only exception is if you've decided to purchase a warranty from one of several third-party providers that Wayfair lists on their website.
How Long Do Wayfair Refunds Take?
Wayfair offers several different refund options, all of which are initiated after Wayfair has received notice that your items have arrived at their return center.
Store Credit - If you choose to receive a refund in the form of store credit, it will be credited to your Wayfair account within 1 business day.
Credit Card - If you'd like to receive a refund on the credit card you used to make your purchase, it will typically be credited within 5 - 7 business days, but may take up to 2 weeks.
Other Methods - if you purchased your item using any other payment method and don't choose the store credit refund option, then your refund credit may take up to 2 weeks to process.
Can I Return an Online Purchase to the Store?
Unfortunately, this is not an option, as Wayfair does not have any physical locations that are open to the public at the moment, since their outlet located in Florence, KY is temporarily closed due to COVID-19. .
How to Return a Wayfair Item
To initiate a return or exchange of a qualifying Wayfair item, begin by logging into your Wayfair account.
Select the section of your account titled "My Orders."
Select the item from your order history and click on the "return" option.
Follow the prompts and select your preferred refund method. Not that you'll usually be refunded the amount you paid, minus return shipping costs.
Print out the return shipping label that Wayfair will create for you, attach to your package, and drop it off at a nearby shipping center.
How to Check Wayfair Order Status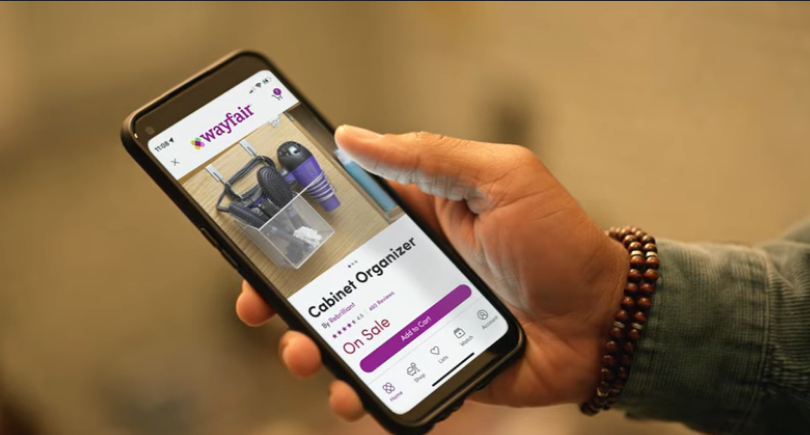 You can easily track the status of your orders by logging into your Wayfair account and navigating to the "My Orders" section. Select the item from your order history to see its status and estimated delivery date. You can also select the "Track Your Package" option for more specific information about your item's shipping progress and choose to opt-in to receive text messages that will keep you updated in real-time.
Wayfair's Return Policy Score
Overall, we give Wayfair a return policy score of 5 based on several factors. The first is simply that it tends to be pretty strict compared with the return policies of other stores. While you do have 30 days to return most items, this assumes that you haven't actually used them yet. Wayfair asks that all items be returned in their original condition, so unless they are in good enough shape to be resold, you may have issues getting a refund.
The next glaring issue with Wayfair's return policy is the company's refusal to cover return shipping costs. Given that you're only able to make purchases from Wayfair online, it's nearly impossible to ensure that you'll be satisfied with your purchase until it actually arrives. Even if you do decide to return it, you'll be forced to pay both the original and return shipping costs. In some cases, this can equate to paying a massive amount of money just to inspect an item you're interested in purchasing.
Then there's the fact that Wayfair isn't really able to offer any guarantees on their products. Due to the fact that they sell millions of items from thousands of different retailers, Wayfair is unable to offer refunds for products that don't end up being as high quality as they may look on their website. This should be a huge consideration when it comes to purchasing a major appliance or expensive piece of furniture. If you're planning to make a major purchase, you may want to look into purchasing a third-party warranty or explore similar items from a different retailer with a more flexible return policy.
We hope this has helped give you an idea of what you can expect when it comes to the Wayfair return policy.