Here, you'll find a limited number of brand-name goods, customer returns, end-of-season items, and repackaged merchandise.
Go to qvc.com

QVC
The QVC Return Policy: What you need to Know
QVC aims to ensure customers are satisfied with their purchases. As such, they have a return policy where you can send back return-eligible goods within 30 days of receiving the package, using the Q Return Label.
You will get a refund of the purchase minus the handling and shipping fee and Q Return Label fee. If you're returning the item because it is defective and the damage was QVC's fault, you won't be charged the shipping and handling fees, and QVC won't deduct the Q Return Label fee. In other words, you'll get a full refund.
However, before you return certain types of goods, you need to call customer service. This includes flowers, live plants, foods shipped with dry ice, and large items that need special shipping arrangements, such as large exercise equipment or big TVs.
Certain terms and conditions apply when returning goods.
What Is a Q Return Label?
A Q Return Label is a special label with a bar code attached to the order's pack slip. You use it to return most products to QVC. This label is very convenient because you won't have to wait in line at a post office to send the package or be forced to insure it.
The label contains all the information about your order, allowing shipping funds to be automatically deducted from your refunds. If you're returning or exchanging the item because of a QVC error, QVC won't charge you a shipping fee.
Can I Return an Item to QVC Without the Box or Original Package?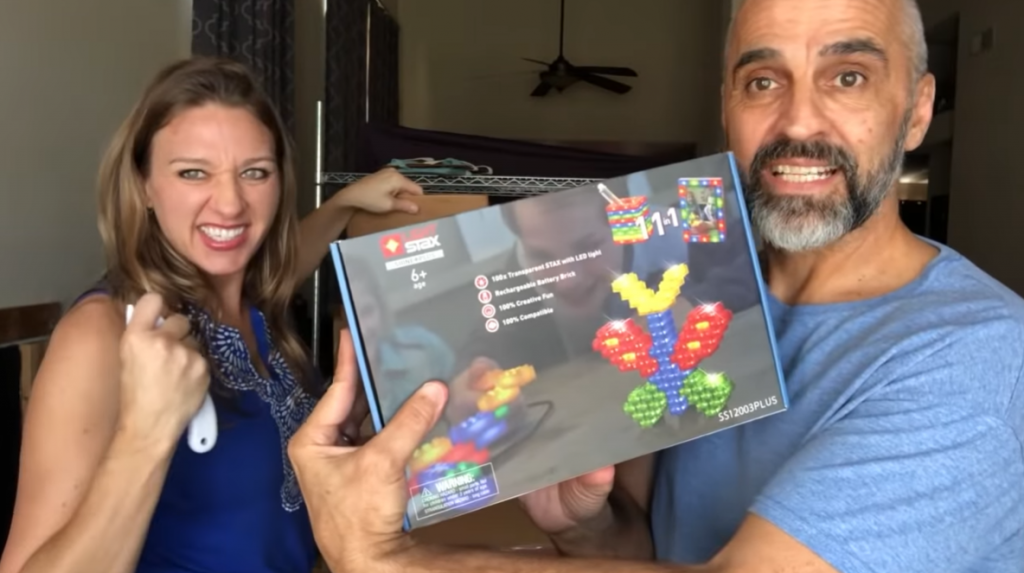 Have you lost or damaged the original packaging that came with your item? Don't worry. You can return an item to QVC in a different packaging. QVC has no issue with that as long as you ensure the product is well-packaged to avoid damage.
The company can refuse to take back the item if it gets damaged because of not packaging it properly. When returning products in a different packaging, don't pack them in a package from another shopping channel.
Can I Return an Item to QVC After Using It?
You can return certain items to QVC after using them as long as they're in a fully resalable condition. If you use a product and damage it or handle it beyond how someone can reasonably handle it in a physical shop and return it, QVC is likely to reduce your refund.
How Long Do I Have to Return an Item to QVC?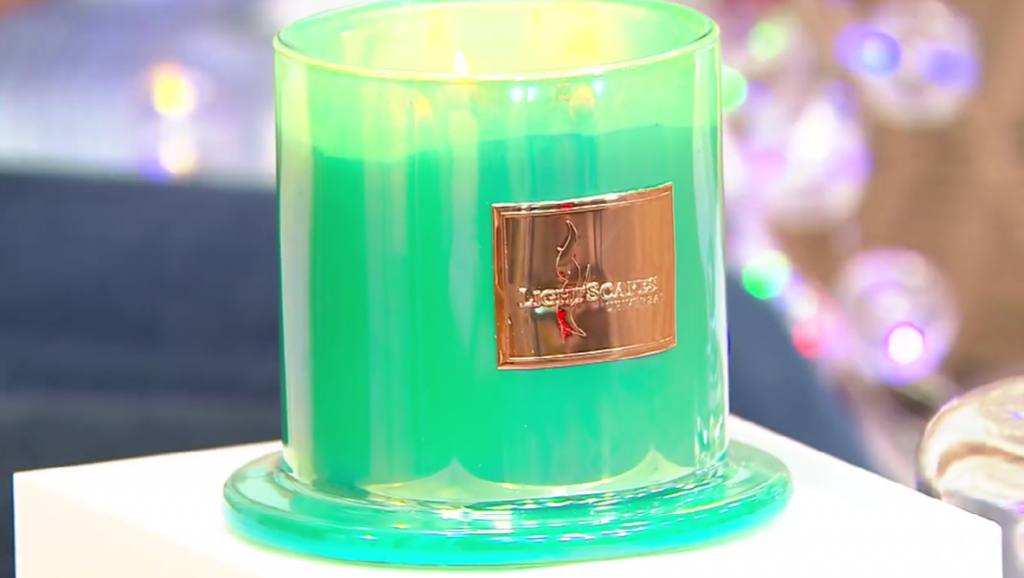 You have 30 days to return a product you have found defective. This policy applies to all returns-eligible merchandise, such as electronics, clothes, health and fitness items, handbags, and luggage.
After 30 days, you aren't allowed to return items to QVC. That doesn't mean you can't return the goods, only that you won't be dealing with QVC anymore. In this case, you'll have to deal directly with the manufacturer.
Most products come with manufacturer information and a warranty detailing the terms and conditions for returning items. Different manufacturers offer different types of warranties.
Does QVC Accept Returns and Exchanges Without a Receipt?
QVC will still accept returns and exchanges even if you have misplaced your receipt. Just ensure you print your name, membership number, address, item number, order number, and the reason for returning the item.
To get these details, log into your account and check the order history. Alternatively, you can call customer service to ask for these details.
Does QVC Offer Full Refunds?
This will depend on the reason you're returning the products. If there is nothing wrong with the product, and you simply don't like it, you won't get a full refund. That's because QVC will charge your Return label fees and deduct that from the cash you were supposed to get, then send the rest of the cash the same way you paid.
Return label fees are usually based on the item's weight and are subject to change at any time without prior warning.
If you're returning the product because it's defective due to an error by QVC, you will get a full refund without being charged the return shipping fees.
How Long Do QVC Refunds Take?
Usually, QVC will process customer returns within three business days after receiving the items. However, it's normal to experience delays, especially when they're dealing with a huge amount of returns.
After they process the return, you can expect the refund to be reflected in your account in about three days. The money will be refunded the same way you paid. But if you prefer, it can go to your QVC customer account for future purchases.
What's the QVC Customer Service Phone Number?
QVC's customer service number is 888-345-5788, which you can call anytime.
Does QVC Offer Chat Support?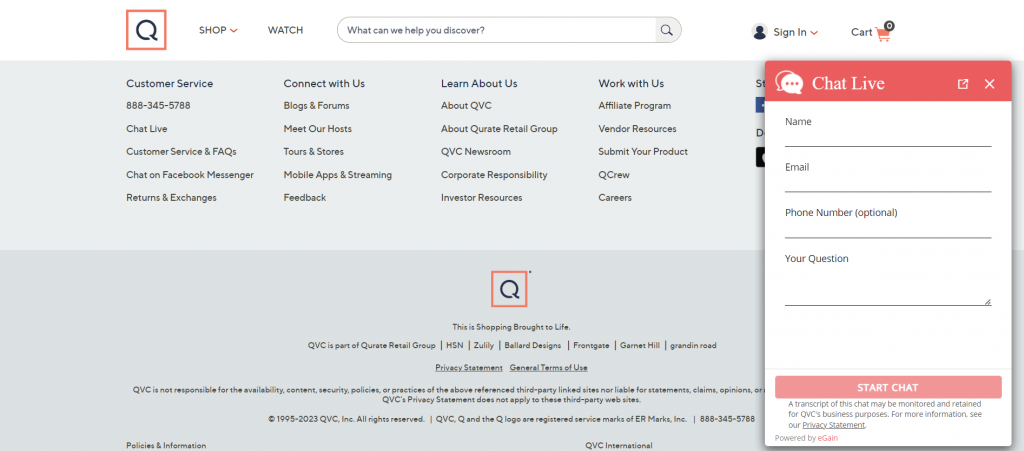 QVC offers chat live support from 7 am ET to 1 am ET
Step by Step Guide on How to Return a QVC item
When returning a QVC product, you can choose the Q Return Label method or your preferred shipping carrier. If you choose the former, you'll need to print the Q Return Label, which is pretty easy.
Go to your account and click on the order status to check your order. Click the 'Start a Return' and follow the steps below.
Inform QVC why you're returning the product and how you would prefer the return to be handled. Do you want a replacement or a refund? You'll answer these questions on a return form which you'll enclose with the package. The return form is included in the printout when printing the return label.
Repack the item you want to return. Some items include several components. Ensure each piece is inside the return package to qualify for an exchange or refund. Never mix jewelry with non-jewelry items.
Choose your preferred return method. You can go with the prepaid Q Return Label or the shipping carrier you like.
Remove or cover the original shipping details on the package or box your goods came with.
When using Q Return Label, attach the label you printed to the package, then return it to any of the carriers listed on that label. The shipping charges will be highlighted on the right side of the label.
Don't worry about the fees, as they will be deducted from your refund, and if it was check orders, from merchandise credit. You don't need to purchase insurance when returning goods as this is already covered in the label charges.
If you're returning a defective product where QVC made a mistake, QVC will give you a full refund without deducting the shipping and handling fees. The same applies when you're requesting a replacement or exchange QVC will not subtract the Q Return Label fee.
If you opt to ship with your preferred carrier, insure the item up to its full value. Remember to include the return form in the package. You can keep the invoice or receipt for your records. Ship the package to the QVC return address printed on the label.
How Do I Check My QVC Order Status?
There are three ways to check the order status of your QVC order.
Online: Go to your home page and scroll to the bottom, where you'll see 'Manage your account' and, below it, Order Status. Click on it. From there, you can review the status of your order and view recent and past orders and returns. You might also be able to change your shipping method, shipping address, or payment method depending on how far along the order is in the shipping process.
Phone call: The other method is through a phone call where you can call the customer service number at 888-345-5788.
Mobile services: Check your order status via the QVC website and smartphone apps
What Items Can You Not Return to QVC?
QVC doesn't accept items that the customer has damaged. If the defect hasn't been caused by QVC, they won't accept the goods. The return policy also doesn't apply to items sold at blowout clearance prices. In addition, you can't return food and personalized items unless they're damaged, and QVC is responsible for that.
What Happens to the Items Returned to QVC?
Does QVC sell returned items? We get this question a lot. Most of the goods returned to QVC are taken to their outlet store, where they are sold at a lower price. If the product was defective and it was the manufacturer's fault, QVC would return the product to the manufacturer.
Conclusion
We give QVC a return policy of 8 out of 10 based on the fact that they give you adequate time to return the items. They also get a good score for covering shipping charges if the defect was their fault. Lastly, the return process is straightforward. It would be a ten, but one of their shortcomings is not processing refunds quickly enough.