Overstock Return Policy
Overstock accepts return items, but the customers will typically need to begin the process of returning the item before 30 days have passed since it was originally purchased. There are also numerous items sold by Overstock that are not returnable.
Another thing customers wishing to return items need to keep in mind is that the return policy is different on items bought directly from Overstock than it is on items bought from 3rd party sellers. There are 3rd party sellers using the Overstock website to sell items, and customers who buy from these vendors must consult the return policy of the 3rd party seller.
Who has to pay for shipping?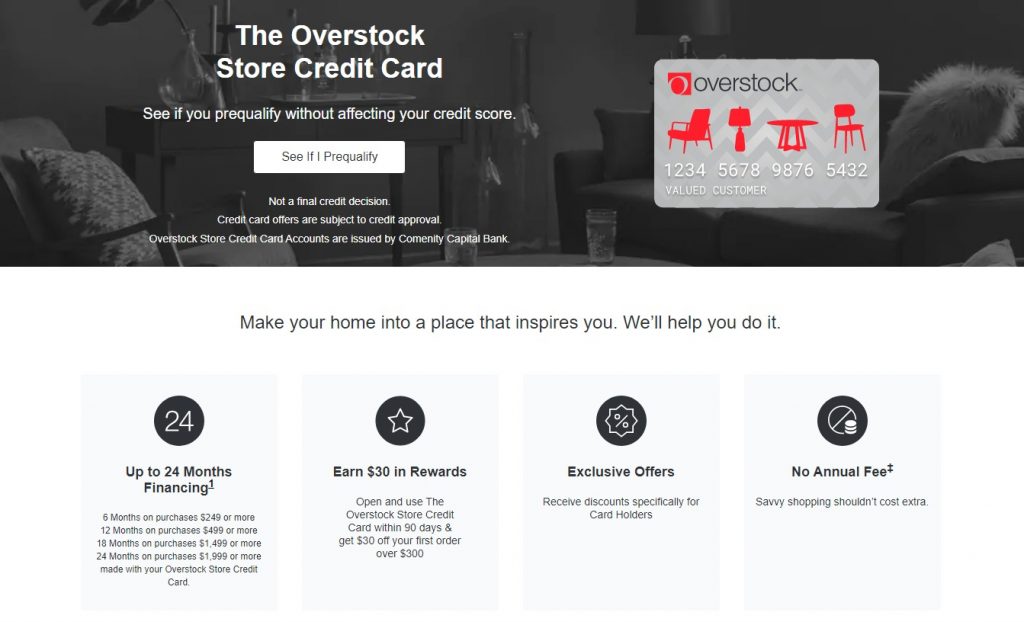 The costs of return shipping are paid by Overstock if the item is returned because it is defective in some way. However, customers will have to pay for return shipping if they decide to return a product that is not defective. When refunds are processed, they are typically credited to the payment method that was used to purchase the item. It may take up to around five days for refund amounts to be credited to the card that purchased the returned item. Refunds also may take longer due to processing times at the particular financial institution from which the payment card was issued.
In terms of 3rd party vendors, the Overstock return policy directs customers to the Marketplace Seller page for the seller. This page should detail the refund and return policy of the 3rd party vendor.
How to return an Overstock item (Step by Step)
The process of returning an Overstock item is fortunately fairly straightforward.
You will first need to log into your account so that you can initiate your return. Remember that you must do this within 30 days of purchasing or receiving the item in question.
Once you have gotten into your account on the website, you will want to click on the "Orders & Returns" heading. You'll find this heading on the dashboard page of your account. You should find the particular item you want to return listed on your recent order.
Click on "Return Item" when you see the item you are returning.
You will then need to answer all the prompts and provide all necessary information about your return.
After this is done, you will click on "Submit Return".
Next, you will need to print out a label that you will put on your package when you ship it back to Overstock. You can access this label by clicking on "Get Label". You'll be provided with instructions on three possible ways to get your return label.
You can choose "Get Mobile Code", "Print Label", or "Email Link". If you choose "Get Mobile Code", you don't have to print out your label yourself. Instead, you can take your package in to UPS. At UPS, you will provide your smartphone and the barcode that is sent to you can be scanned. You also have the options of getting your label by downloading it or by having an email link sent to you. If you chose either of these options, you will need to print out your label.
Customers need to remember that this is the process only for items that were bought directly from Overstock rather than from a 3rd party vendor. There are many 3rd party vendors who do business through the Overstock website. It's important that you're aware of whether you bought your products from a 3rd party vendor or from Overstock. If you bought your product from a 3rd party vendor, you need to access information about that vendor's return policy via the vendor's Marketplace Seller page.
Can I Return an Item to Overstock without the box or original package?
Many products can be returned to Overstock even if they are not in their original packaging. However, there are many exceptions. Customers cannot return mattresses if they have been opened unless they are defective or damaged in some way. While customers do not necessarily have to return items in their original packaging, it is important for customers to use a suitable box when they ship items back to Overstock. If items become damaged when being shipped back to Overstock due to faulty packaging, this could compromise a customer's ability to receive a full refund.
Customers can get in touch with Customer Care if they have questions about packaging and item to return it to Overstock for a refund. They can also call Overstock at their customer service number to learn more about return packaging. Customers should know that Overstock does not provide a box to customers for them to use to return items. That's why it's always best for customers to keep packaging until they are sure that they don't want to return items. While it's possible to return an item to Overstock without the box, it's always easy to ship a return back in the package that it came in.
How Long Do You have to Return an Item to Overstock ?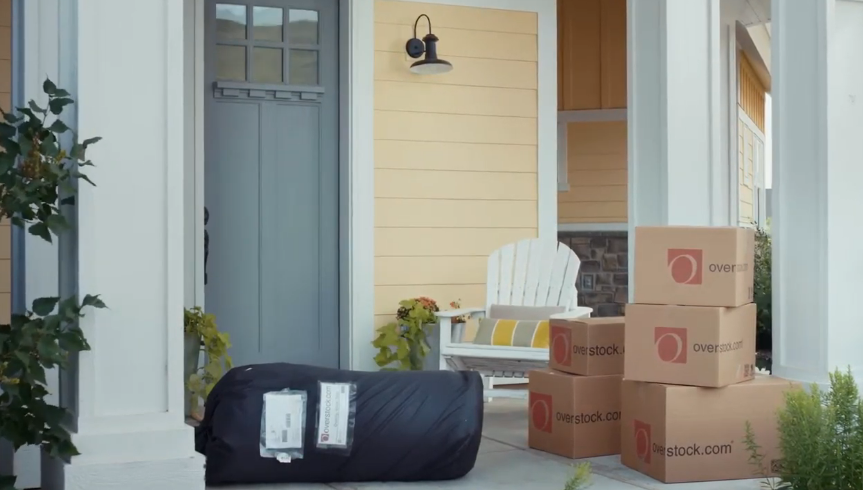 Customers who want to know how to return an Overstock item should be aware of the fact that they must begin the return process before 30 have passed since the item was purchased. Returns will not be accepted on Overstock items if these items were purchased more than 30 days before the customer began the return process. Customers will need to show proof of their purchase which includes the date of the purchase. No items are accepted as Overstock returns after 30 days have gone by since the date of purchase.
Does Overstock offer full refunds?
Overstock always offers full refunds on returns if the item in question was returned because it was defective in some way. However, customers may not get a full refund if they return an item with no defects. In this case, customers will have to cover the costs of return shipping to get the item back to Overstock's Refund Department.
How Long do Overstock refunds take?
It can take some time for a refund with Overstock to be completely processed. Overstock states on the company's website that customers should expect their refund to take as long as four weeks. Numerous factors impact the amount of time it takes to get a refund on an Overstock return. The amount of time it takes for the item to be shipped back to Overstock impacts the amount of time a refund takes. Other factors that impact refund time include the processing time of the refund at your particular financial institution and the product inspection at Overstock's return facility.
What's Overstock's customer service phone number?
Customers who need to talk to a customer service agent about a return/refund issue or question can get in touch with a representative via the customer service phone number. The customer service phone number for Overstock is (800) 843-2446. By phone support, customers can learn more about the refund and return policy at Overstock.
Does Overstock offer chat support ?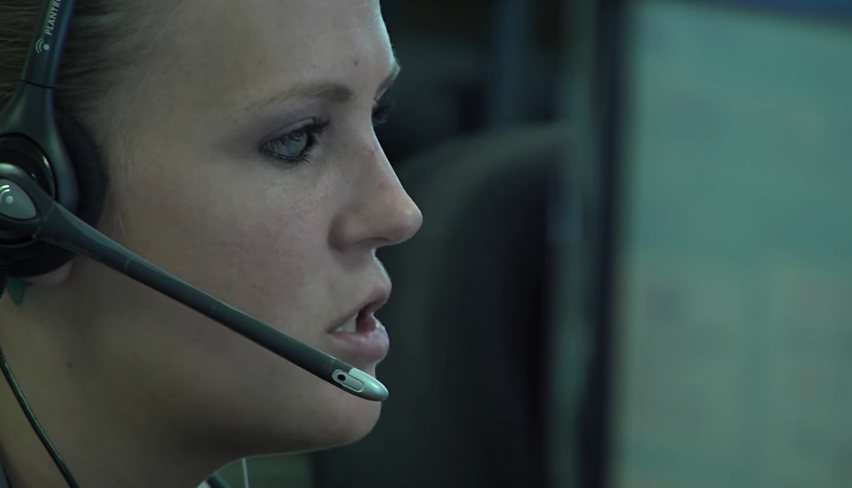 If customers prefer to use chat support as opposed to phone support, they can chat with customer service personnel at Overstock online. Here is a link to the chat support offered by Overstock. Chat support is a convenient and quick way for Overstock customers to get the information that they're looking for.
How Do I Check my Overstock order status?
Overstock customers can check on the status of their order via the Overstock website. To check Overstock order status, customers can log into their account and click on the particular order they want to see the status of. When checking on an order status, customers can see whether their order has been shipped yet. They can also get information on any shipping delays. By checking on an order status, customers can see exactly when their item will arrive at their home.
What items cannot be returned to Overstock ?
There are quite a few items that are non-returnable according to Overstock's return and refund policy. In particular, there are numerous health and beauty items Overstock sells that are not accepted as returns. Some examples include fragrances, perfumes, skin care products, dental care products, insect repellents, medical supplies, and vitamins/supplements. Overstock also sells certain perishable items such as plants and flowers that cannot be returned. Other non-returnable products include intimate apparel, in cartridges, Factory-sealed sports collectibles, and swimwear or designer clothing from which tags or lines have been removed.
The Final Verdict
Overstock scores a 7 out of 10 for its return and refund policy. Overstock offers fairly convenient access to customer service for return issues via phone and chat. Overstock also makes it easy for customers to track orders and shipments. While Overstock does provide refunds on many products, there are also a lot of non-returnable items in Overstock's inventory according to the company's return and refund policy. Customers also need to hurry to start the refund process because they only have 30 days after purchase to do so.
Many retailers out there are more generous than Overstock when it comes to how long they give customers to return items. Another drawback when it comes to returning an item to Overstock is that Overstock does not have any physical locations. This makes it so that customers must ship return items back to Overstock and therefore often have to foot the bill for return shipping.