If you're looking for affordable eyeglasses, Zenni Optical has everything you need. However, what if you want to return those glasses? 
The Zenni Optical return policy lets you return pretty much anything as long as it is returned within 30 days of your original purchase. Some warranties last longer than 30 days, but you should be ready to decide if you want to return quick with this brand. 
Here's how to return an Zenni Optical item and everything you need to know about this return policy. 
What's Zenni Optical Return Policy?
The is fairly straightforward and will outline everything you need to know about the return process. 
The first thing to know is that you have 30 days to return your items even if they are defective. This is important as there are no exceptions except for warranties that cover the anti-reflective coating on your lenses. 
Zenni accepts all returns within the 30 days, but you need to contact them first. This can be done by phone, email, or website chat. You will need to pay all shipping costs and Zenni Optical does not refund shipping expenses. 
Zenni will issue a refund after they have received your items. 
Step By Step Instructions on How To Return A Zenni Optical Item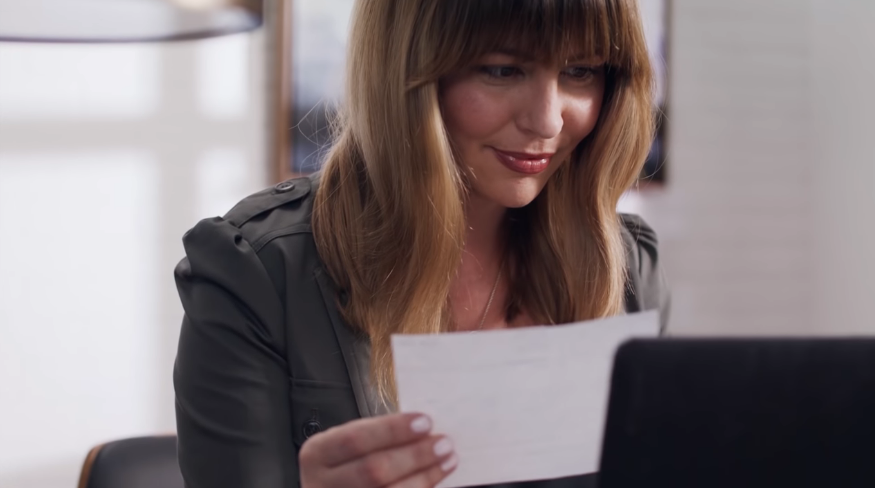 Figuring out how to return an Zenni Optical item starts out with deciding which return you're looking to accomplish. We're going to give you step by step instructions for everything from your basic return all the way through using the Zenni Optical warranty for factory-defective glasses. 
Basic Zenni Return Guide
If you're not satisfied with your glasses, they don't fit, or you even got the wrong prescription, you can get a no questions asked refund within 30 days of your purchase. This is your guide for making a return on Zenni Optical's website. 
You first need to reach out to customer service 
Contact Zenni Optical to get a Return Authorization using phone, email, or the chat widget on the Zenni website 
Your will get a return shipping label
Ship your items back to Zenni
Zenni will inspect your items in the case of Warranty or defect
Zenni Optical will email you when your refund is processed 
Your refund may take longer depending on the credit or debit card company you use 
It's important to know how much you get back from Zenni. You'll get 100% on your first return, and then only 50% after that. Store credit refunds are only ever 50% of the total sale. 
Using the Zenni Warranty for Defective Glasses
Using the Zenni Optical warranty is almost the same as returning glasses normally. Zenni Optical offers full refunds or replacements for broken frames in the first 30 days. Zenni Optical will inspect your items for defects and get back to you about the nature of return. 
Here's how it works. 
Contact Zenni Optical and let them know you'd like to return with the Warranty 
You will get a return label
Zenni staff will inspect your items
If they are found to be damaged or defective, you will be eligible for a return or replacement 
Zenni Optical Replacement Frame 
If your frame was damaged, but your lenses are still in great shape, Zenni Optical can offer you a solution. Here's how to get a replacement frame for your order. 
Contact Zenni Optical customer support by phone, email, or the website's chat widget 
Tell them your order number and frame model number
You might be able to use your warranty or get a refund as noted above 
You might have to pay for replacements and shipping costs 
You'll get a new order from Zenni Optical that you can track 
Replacement Nose Pads and Screws 
Sometimes, you don't need to get a full return. Zenni Optical offers replacement nose pads and screws. This is an ideal option if you like your glasses, but have lost or missing components that could easily be replaced. 
Call Zenni Optical Customer Support, Email, or use the chat widget on the Zenni Optical website
Have your order number ready and the frame model number 
Zenni Optical customer support will walk you through the process
You will need to pay shipping 
Can I Return An Item To Zenni Optical Without The Box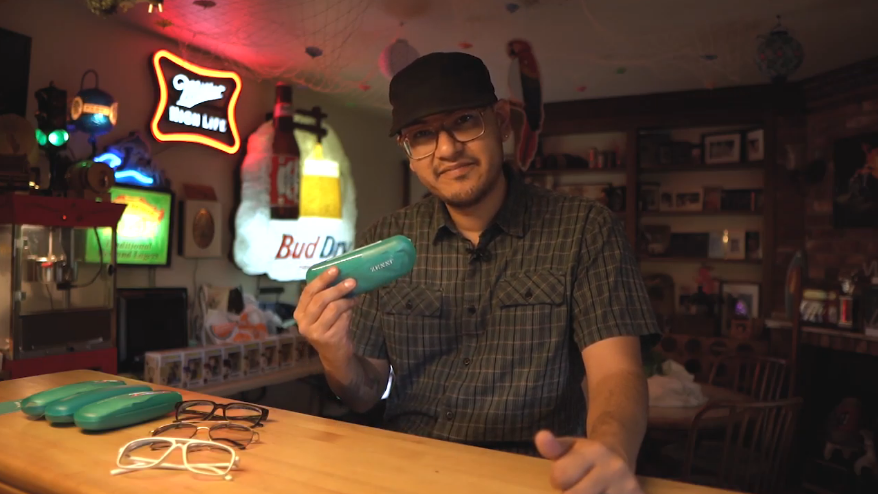 You can return items to Zenni Optical if you are missing the original packaging. The Zenni Optical promotional items, like the original shipping box, plastic wrapping, and inserts do not need to be returned. 
However,  the Zenni Optical return policy requires you to return all components of your order. This includes the glasses case that your order came with. If your order came with accessories, you will need to return those as well. 
You can return an item to Zenni Optical without the box, but you need to make sure all your accessories are still in place. 
What's Zenni Optical Customer Service Phone Number?
The Zenni Optical customer service phone number is your best way to get a quick reply from Zenni about a return. From 5am - 9pm PT every day you can call 1-(800)-211-2105 . They can help you through everything from simple returns to warranties and more.
Does Zenni Optical Offer Chat Support?
The best way to find out the specifics of how the Zenni Optical return policy works for your order is to chat with Zenni staff. 
Zenni Optical offers an online support chat that you can contact for help about your return. 
How Long Do I Have To Return An Item To Zenni Optical?
Your Zenni Optical return policy clearly states that you only have 30 days from your purchase to initiate any returns. This includes some of the warranty features that cover broken frames. 
This covers glasses as well as accessories. There is one expectation when we look closer at learning how Long Do you have to Return an Item to Zenni Optical. 
Certain warranty returns can be valid for up to one year. Any defects in the anti-reflective (AR) coating or photochromic films are valid for an entire year from the date of purchase. 
There are no exceptions to the length of time you have to return something to Zenni Optical. This is why you should inspect your items right away to ensure they are the right quality before it gets past the 30 day mark. 
Does Zenni Optical Accept Returns Without A Receipt?
Here's a quick answer for: Does Zenni Optical accept returns without a receipt? 
If you try to do a Zenni Optical exchange without receipt, you will encounter some serious problems. Zenni Optical does not accept returns, exchanges, or warranty claims without a receipt. 
The good news is that you will likely have a receipt for all Zenni Optical orders. Your order number, which is your receipt in this case, is in both your purchase email and stored on your Zenni Optical account. 
All you need to do is log onto your Zenni Optical account to see all past orders and get your order number for a refund! 
Does Zenni Optical Offer Full Refunds?
The Zenni Optical return policy specifically outlines the two instances where they offer full refunds. Zenni offers full refunds for your first refund, for accessories, or for warranty issues. They only offer less than full refunds for all other cases. You still need to pay all shipping costs and Zenni Optical does not refund any shipping expenses. 
So, does Zenni Optical offer full refunds? Yes, but only for first time returns or warranty issues.  
How Long Do Zenni Optical Refunds Take?
Figuring out how long do Zenni Optical refunds take depends on which type of return you pick. 
Simple returns take as little as two weeks to process. This is mostly down to the shipping time to get your glasses back to Zenni. 
Warranty returns can take much longer. Zenni Optical staff need to inspect your order to make sure the warranty claim is valid. This adds a lot of time to the process. 
The length of your return process also depends on the credit card you used. Your credit card company will be able to tell you how long it usually takes for them to process returns. 
How Do I Check My Zenni Optical Order Status?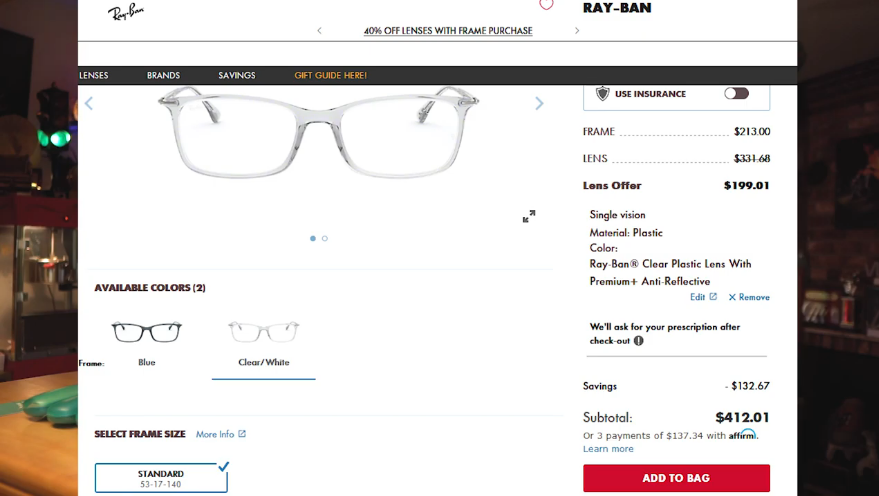 You've got a few options if you want to check Zenni Optical order status. 
You can track your Zenni Optical order status while your glasses are still in production and before they have left the factory.  After that, you'll have to rely on your chosen shipping carrier's tracking portal to find out how close your glasses are. 
You can start tracking your Zenni Optical order by checking on your order status. The Zenni Optical Order Status page lets you easily track your order and find out exactly where your glasses are in the Zenni Optical production line. 
The order status only covers from purchase to shipping. You should receive a tracking number after your items have shipped from the Zenni Optical warehouse. While Zenni Optical uses a few different shipping carriers, their website does have tracking links for the major shipping partners that they use. 
There can be some problems with your order. If your order isn't showing up on either the Zenni Optical order status page or the shipping tracking, you have a few options.
The first is to wait a while. Order status pages typically take a few minutes to update and can even take days to reflect the current status of your items. Shipping tracking also takes up to 24 hours to update for most carriers. 
If none of these options work, consider contacting the Zenni Optical customer support for more detailed help. 
What Items Can Not Be Returned To Zenni Optical?
The Zenni Optical return policy covers almost all of the items available in their shop. You can return anything within the first 30 days of purchase for any reason, but after that, you'll face some restrictions. 
When it comes to what items can not be returned to Zenni Optical, it's less about the items and more about your money. You can return any time to Zenni, but you'll get less of your money back after that first 30 days. You'll also only get a full return on items bought by mistake for the first purchase, and 50% of a full return after that. 
Conclusion
The Zenni Optical return policy gets a score of 3.5 out of 5 on our scale. This 3.5/5 score is based on two factors. The Zenni Optical return policy is very flexible in terms of allowing you to return nearly anything, but it is very inflexible in terms of requiring you to start all returns within 30 days. 
Zenni Optical is not the harshest return policy and they are pretty useful in this regard, but you need to be on the ball if you want this return policy to work for you.