The 1 800 Contacts Return Policy
Customers of 1 800 Contact will be happy to know that they can return or exchange contact lenses from this company. The 1800 Contact return policy states that a contact lens package can still be returned even if it is opened.
The company has a policy known as the Gajillion Percent Promise. This policy has as its goal to ensure that customers are 100 percent satisfied with the products. Among the numerous features of this policy are the free returns and exchanges feature. 1 800 Contacts takes returns from customers if they need different contacts because there has been a change in their prescriptions. 1 800 Contacts takes returns on unopened boxes of contact lenses that are returned for any other reason as well.
Contact lenses have to be sealed in the original package in order to be able to return them. If contact lenses arrive defective, you can return them even if the box is opened. 1 800 Contacts will replace torn lenses for you. Additionally, 1 800 Contacts will also replace contacts if they arrive with the wrong prescription or the if the wrong contact lens were shipped out to you.
You can return a product to 1 800 Contacts by first submitting an online return request over the Internet. When this return request is submitted, you should explain why you need to return your contacts. You will then receive a return label either through the mail or via an email. This return label will allow you to send your contact lenses back to 1 800 Contacts.
You need to carefully follow instructions when returning your contact lenses to make sure that your return will be processed properly.
Can I Return an Item to 1800 Contacts without the box or original package?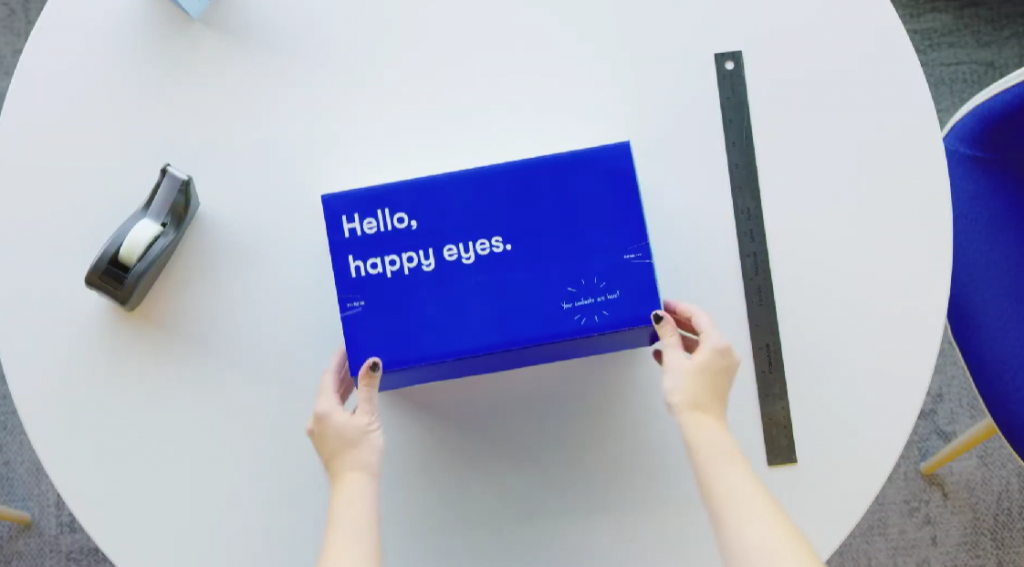 One of the requirements for returning contact lenses to 1800 Contacts is having the product in its original box. This means that customers typically shouldn't expect to be able to send in their contact lenses without the original box. Customers who purchased contact lenses from 1 800 Contacts should be sure to keep their contacts sealed in their original box until using them. Doing so will simplify the return process if they decide to return their contact lenses.
How Long Do You have to Return an Item to 1 800 Contacts ?
Fortunately, customers can return contact lenses to 1 800 Contacts whenever they want. There are no limitations on how much time can go by after a customer receives contact lenses before they notify 1 800 Contacts that they want to return an item. As long as the contact lenses are still sealed in their original box, customers have an indefinite amount of time to return them. This is why it's so helpful for customers to use 1 800 Contacts to supply them with contact lenses when a change is made in their prescription.
Does 1 800 Contacts offer full refunds?
1 800 Contacts offers full refunds on returned contact lenses. You can either get a refund for returned contacts or have your contacts exchanged for contacts with an updated prescription. 1 800 Contacts will even cover the costs of shipping when customers return contact lenses.
How Long do 1 800 Contacts refunds take?
With 1 800 Contacts, customers can quickly be refunded for returned contacts. In general, customers should expect to see their refund on the account statement of the card they used for their purchase within 3 to 10 business days after the refund is processed. However, it could take longer to receive a refund if a customer's financial institution takes some time to process the credit to the account. If customers have questions about how long a refund will take or notice that they have not yet received a refund after returning product, they can get in touch with a representative from 1 800 Contacts to find out information about their return.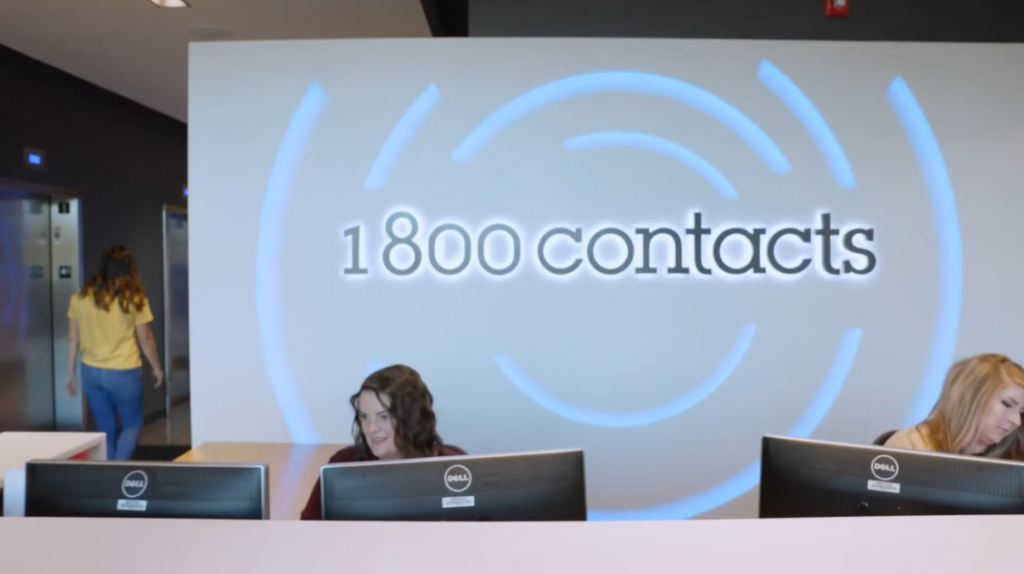 What's 1 800 Contacts Customer Service Phone Number?
With the Gajillion Percent Promise from 1 800 Contacts, the company focuses on offering exceptional customer service. 1 800 Contacts does this by offering a generous return and refund policy. 1 800 Contacts also does this by being available all the time when customers need customer service. You can call 1 800 Contacts at 1-800-266-8228. Representatives are available by phone 24 hours a day and seven days a week.
Does 1 800 Contacts Offer Chat Support ?
Some customers of 1 800 Contacts may prefer to communicate with customer service personnel at 1 800 Contacts over the Internet as opposed to by phone. It's fortunately also possible to get in touch with a representative from 1 800 Contacts via chat support around the clock. As with customer service by phone, customer service via chat is also offered 24 hours a day and seven days a week on their website. This means that customers enjoy great customer service from 1 800 Contacts and can always get the one-on-one attention that they need.
How to Return a 1800 Contacts item
There are a few different ways customers can request to return an item to 1800 Contacts.
By phone:
In this case, You have to get in touch with a representative from the company by calling 1-800-266-8228. When customers call 1800 Contacts to return contacts, the representative will take them through the process. The representative will want to know how many boxes of contacts you want to return and whether you want to exchange your contacts for another item. The representative will then provide you with information on how you can ship your contacts back to the company so that you can finalize your return.
Using The Chat Support
If you prefer, you can also return your contact to 1800 Contacts by using the chat support that the company provides on their website. You'll also need to provide pertinent information about your return including why you wish to return your contacts and how many boxes of contacts you wish to return. The representative will provide you with details about shipping your contacts in as returns via mail. You'll then need to mail your contacts back to 1 800 Contacts and wait for your return or your replacement contacts.
Remember that you need to provide 1 800 Contacts with your new prescription if you're having your contacts returned because your prescription has changed. In this case, 1 800 Contacts can prepare an order of replacement contacts with your new prescription for your convenience.
How Do I Check my 1 800 Contacts order status?
Customers can conveniently check 1 800 Contacts order status via the company's website. Customers will need to sign in to their 1 800 Contacts account so that they can access information about their order. After customers log in to their account, they can select "Order Status & History from the menu on the left-hand side of the page. This will provide customers with detailed information on when their shipments will arrive. Customers can also conveniently reorder contact lenses using their 1 800 Contacts account.
What items cannot be returned to 1 800 Contacts ?
There are no limitations when it comes to what items can be returned to 1 800 Contacts. As long as contact lenses were purchased from 1 800 Contacts, they can always be returned to the company for refunds or exchanges. Customers can take as long as they want to before returning contacts to 1 800 Contacts due to a prescription change or for any other reason. Customers who have questions on whether they can return a particular item to 1 800 Contacts or how they can do so can get in touch with a 1 800 Contacts representative via phone or chat support.
1 800 Contacts is a company that has one of the best return and refund policies out there. For this reason, the company scores 9 out of 10 for its return and refund offerings. Few companies out there offer as much flexibility when it comes to accepting product returns. You can return any product to 1 800 Contacts. You can even return product that is opened. You also don't have to worry about waiting too long to return contacts that you no longer want. You can even return contacts to 1 800 Contacts if they are expired or if a decade has gone by since you purchased them.
The Gajillion Percent Promise offered by 1 800 Contacts makes it so that this contact lens retailer offers exceptional customer service. If excellent customer service is something that you want and expect from the companies that you do business with, you'll be glad that you chose 1 800 Contacts as your contact lens supplier. As a customer of 1800 Contacts, you'll benefit from the fact that you can enjoy customer service at any time of the day or night.