What's the Merrell Return Policy?
According to the Merrell return policy, if you're unhappy with your purchase, you can return or exchange it within 30 days of shipment for a full refund of the original price paid. The products purchased from Merrell must be returned in new condition with all tags attached and in their original packaging, including warranty cards, instructions, etc.
If possible, you should ship the returns back to the company using a trackable shipping method. If you choose not to use a trackable shipping method, Merrell will not be able to guarantee that they will receive your package, nor can they refund or replace items lost in transit without proof of delivery.
In addition, if you received a product that has been tampered with or is defective in some way, you should contact Merrell's Customer Service Team at (800) 288-3124 as soon as possible. This is particularly critical if you suspect that your product was damaged in transit.
A "defective" product, as defined by the Merrell return policy, is one that has flaws in its construction or design. Some examples of things that aren't considered defective include:
Defects due to normal wear and tear, a shoe's stitching, soles, or webbing may be worn or frayed.
When something has been damaged as a result of abuse, normal wear, and tear, or damage that occurred during storage,
Wear and tear on the shoe's soles or laces, including broken or damaged lace retention devices
Products purchased from aftermarket sources such as online auction sites, liquidators, consignment shops, and private sellers
The wrong size was ordered. The owner is responsible for the fit, which should be verified within a reasonable time frame after purchase.
Issues with comfort
To return or exchange a merchandise purchased from Merrell, visit merrell.com to print out and complete our return form. After completing the form, include it with your returned product in its original packaging. Merrell will send an email confirmation once they have received your package at our returns center.
How to Return a Merrell Item (Step by Step Instructions)
Merrell items are eligible for return if they are in new, unworn condition, and in the original packaging. If you're unsure whether your Merrell item is eligible for a return, you should contact customer service via phone, email, or chat.
To be eligible for store credit or exchange, all returns must be received within 30 days of delivery receipt. To initiate a return:
Make sure that the item(s) you are returning are eligible for return.
Go to Merrell's website.
Click on Help and select Exchange & Return
Click on Start Your Return or Exchange
Enter your order number and zipcode
Follow the prompts
Pack up all items in their original packaging and send them back to the address indicated in the packing slip. Include a copy of the Return Form with your shipment too.
You must return the items in their original packaging. Use the PDF label included in the package. You'll need a printer to print out the return document and shipping label as part of the online return process. 
Also, it is best if you kept a copy of the return/exchange paperwork for your records.
Credit card refunds will be made back to the original credit card used to make the purchase. A $5.00 return shipping fee will reduce your refund. For your return, Merrell asks that you allow two weeks for processing. 
If your return is accepted by Merrell, you'll receive a confirmation email. Your original method of payment should receive a refund within two billing cycles.
What's Merrell's customer service phone number?
The Merrell customer service phone number is (800) 288-3124.
For more information about the Merrell return policy or other questions about returns and exchanges, you should contact their customer support team at (800) 288-3124 or email them [email protected]. You can also read Merrell's limited warranty policy for additional information and support.
Does Merrell offer chat support?
Yes, Merrell does offer chat support. To connect with a customer service rep, click the Chat button at the bottom of your screen.
Can I Return an Item to Merrell Without the Box or Original Package?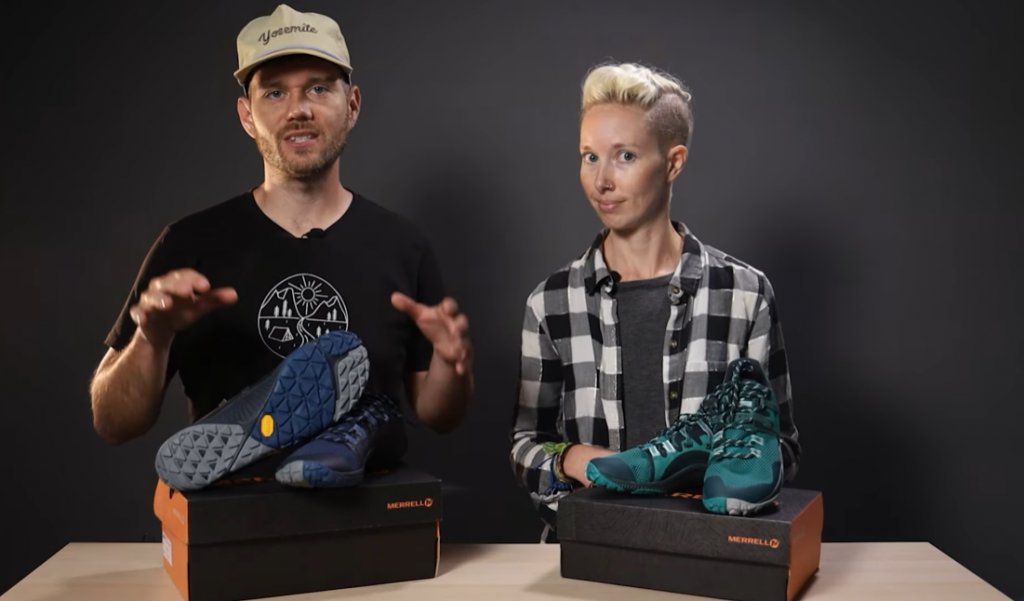 If you want to make sure that you can return an item to Merrell without the box, you should reach out to their customer support team. According to the Merrell return policy, you must return the product in its original condition, including the original package. 
However, if you have received the package damaged or the original packaging, their customer support will be able to assist you with making the return without the box. You can either call them, email them, as well as chat with them by heading over to their website.
How Long Do You Have to Return an Item to Merrell?
According to the Merrell return policy, if you wish to return a product you purchased from their website, you may return any item within 30 days of shipment. If you do not like the item or it is defective, they will gladly exchange it or refund your money. 
Merrell products must be returned in their original packaging, including any accessories, manuals, and documentation that originally accompanied the product. In addition, Merrell products must be in "as new" condition with all tags still attached and no signs of wear or damage.
Also, this return policy will only apply to items purchased directly from their website. If your Merrell product was purchased from a retailer, you must return the product to the retailer and follow the retailer's return policy.
Does Merrell Accept Returns Without a Receipt?
Merrell does not accept returns or exchanges when purchased from a retailer. This means that if you buy your shoes at a store like Target, Walmart, or Footlocker, you won't be able to exchange the item for another size if they don't fit properly. 
In this case, we recommend trying on your shoes in the store before making your purchase so that they can be exchanged if needed. We also recommend that you review the retailer's return policy to see the requirements and steps for returning a Merrell product purchased from their store.
Nevertheless, things are a little different if you purchase your shoes online through Merrell's website. Merrell exchange without receiptMerrell does accept returns without a receipt, as long as you have the order number from your purchase. If you bought your Merrell shoes online, all you will need to do is go to Merrell's website.
Enter your order number at checkout, which will pull up your order information. Then, you can use that information to return or exchange the products.
Also, to do a Merrell exchange without receipt, you would just follow the same steps as a return. You will use your order number to initiate the process and follow the steps above.
Does Merrell Offer Full Refunds?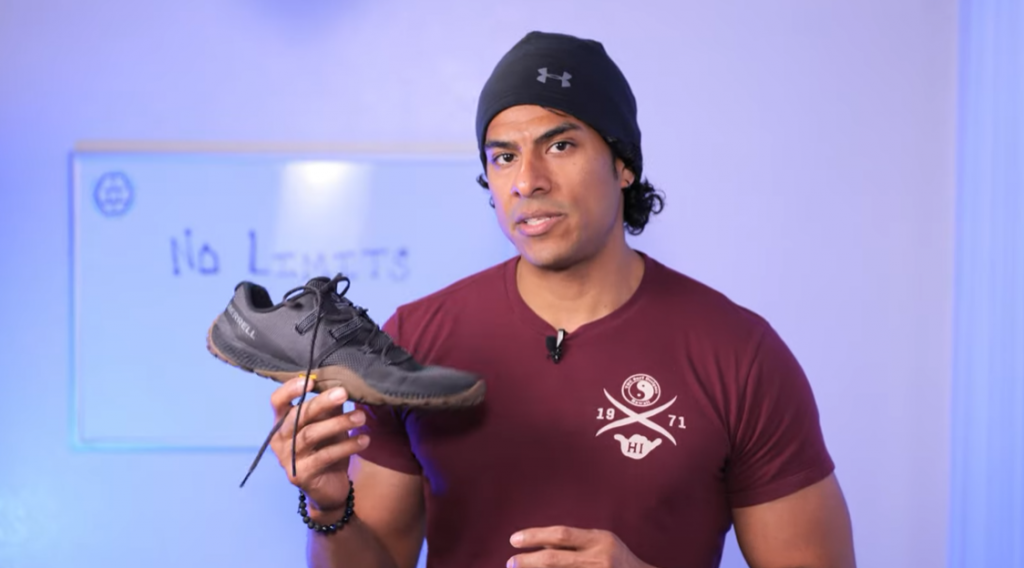 Merrell offers full refunds on all purchases, as long as it is within 30 days of shipment and the product is in its original condition. However, they do not accept returns or exchanges when purchased from a retailer.
For the company to process your refund, you will need your order number and zip code. You can also request a return if you prefer a different size or style.
How Long Do Merrell Refunds Take?
Merrell states that your return will be processed in two weeks. If you return successfully, you will receive an email to notify you. You should see a credit on your credit card or original payment method within two billing cycles.
For Merrell to process your return quickly and efficiently, you should follow the steps below:
Pack up the item(s) in their original packaging or similar packaging if necessary
Include the original receipt, if its available, or packing slip with your name written on it
Mail back all items using a trackable shipping method (like FedEx or UPS). If they don't receive the returned product within 21 days, they won't be able to offer a refund. 
Can You Return an Online Purchase to the Store?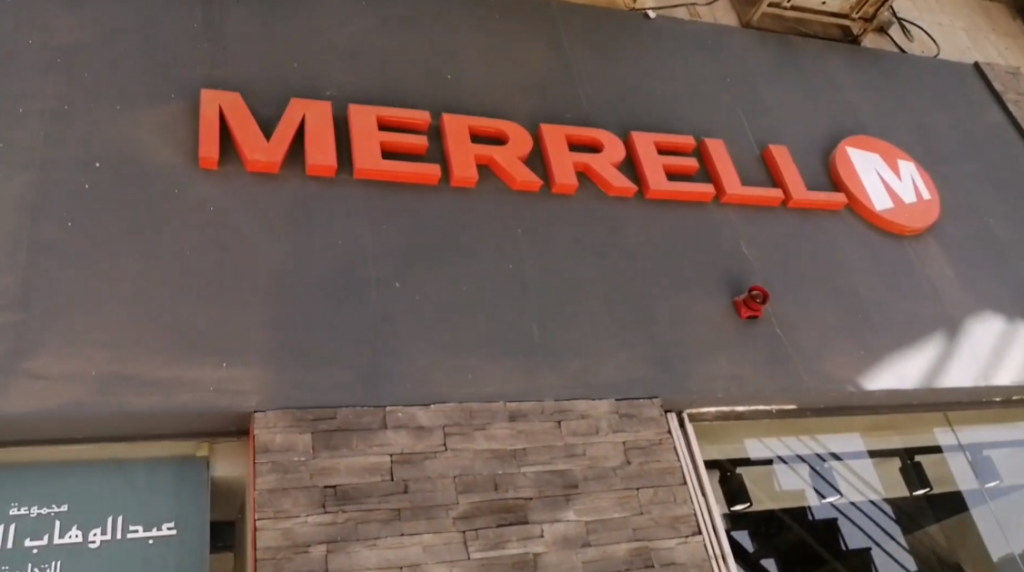 Products purchased from Merrell's website cannot be returned to the store. If you want to return your items to a physical store, you'll need to visit the retailer that sold the Merrell item to you in the first place. For example, if you bought shoes at an REI store but wanted to return them, you will have to return the item to REI.
How Do I Check Merrell Order Status?
You can check your Merrell order status by going to account, enter your account information and click on Order History in the left-hand menu.
Once you have selected this option, you can view the status of your current orders and previous transactions. If you have issues with your order, such as delays or missing packages, you should contact their customer support team.
If you don't have an account with Merrell, you can check the status of your order by calling Customer Care at 1-888-687-6100 or by using the Live Chat feature on their website.
What Items Can Not Be Returned to Merrell?
Merrell has a strict return policy. To ensure the safety of their customers, they do not accept returns on items that have been worn or items purchased more than 30 days after their shipment date.
Additionally, Merrell does not accept returns from retail stores. Do not hesitate to contact the retailer directly if you purchased your item from an authorized Merrell store.
Conclusion
Merrell's return policy is fairly generous. The company offers a full refund if you are not 100% satisfied with your purchase and exchanges. We give Merrell a return policy score of 9 out of 10 based on the ease and convenience of making online returns. A longer return window, such as 60 or 90 days, would have been ideal. We find that this comes in handy when the item purchased was being given as a gift and allows the receiver time to return or exchange the item.