The Nike return policy is something you're going to need to get familiar with if you shop this brand online or in store. Nike offers a generous return policy, but there are details you need to know that could save you money.
Nike has popular products, but what about their returns? Here's everything about the Nike return policy.
What's Nike Return Policy?
The Nike return policy is fairly generous and gives customers plenty of options for a return. Here's what you should know about the Nike return policy:
The first thing to know is that you have 60 days to return your items to Nike. This policy covers shoes, clothing, and accessories. The only things not covered in these 60 days include Nike Apple Watches, clearance items, and other items where it is expressly stated otherwise.
Nike allows you to return items either online or in store. This works for both Nike+ Members and guests. Nike Members get the added advantage of being able to return by mail for free. Everyone else is going to need to pay for return shipping to Nike.
Nike returns typically process within 10 days, but it can take longer depending on your credit card company. The company also offers online exchanges, but you need to call customer service to set up an online exchange.
One thing to keep in mind is that many of Nike's products come with a warranty. These warranties cover factory defects and problems not caused by the buyer. Nike's warranties change from product to product, but several of them last longer than the 60 day return window.
You can return items to Nike without a receipt as long as it is an in store return and they are in brand new condition.
Let's take a closer look at the Nike return policy.
How To Return A Nike Item: Step By Step Instructions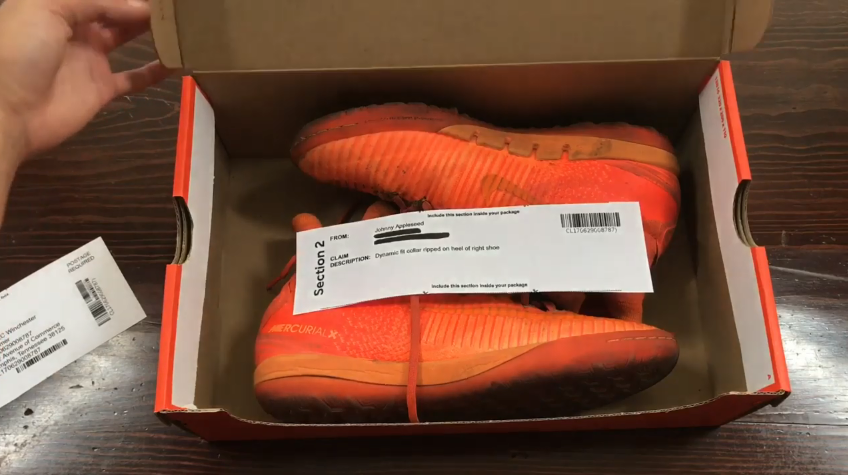 The Nike return policy gives you three ways to return your products. You can take them back to your local Nike store, do a special return for Nike Members, or do a guest return.
Here is how to return a Nike item using any method.
One thing to know for all returns, except in store returns, is that you need to call Nike customer service to facilitate an exchange.
Returning An Item To A Nike Store
Nike has physical stores and retail partners throughout the country and even the world. You will be able to find a Nike store in your area that you can use for all of your returns and exchanges. Here's how the process works.
Print your order order barcode or have it ready on your mobile device
You can also have your order number ready if you do not have the order barcode
Find your local Nike store
Head to customer service or the checkout
You can then return your items or start an exchange and find what you want in the store
Nike Member Returns
Nike Members get an extra advantage for returns. Returns are completely free for Nike Members. You also get your choice of return method with more flexibility if you are a member of Nike. Here's how it works.
Sign into your Nike Member account
Head over to your order history
Select "View" or "Manage"
Select the items or order you are returning
Select begin return
Enter in a return reason
Submit your return
Select either UPS pickup or QR code labeless shipping
Send your items back
Your return is now complete
Nike Guest Returns
If you don't have a Nike Member account, you can still return items, but the process is a bit different. Here's how you can return anything to the Nike store without a Member account.
Go to your order by entering in the email you use for the purchase and the order number
Select the items you are going to return
Enter in a reason for the return
Submit your return
Securely return your items to Nike
Keep in mind that Nike guest returns do not get free shipping. You will need to pay all shipping costs to return your items to Nike if you are not a Nike Member.
Can I Return An Item To Nike Without The Box Or Original Package?
You can return an item to Nike without the box, but it depends on the item you have purchased.
Nike will not accept any returns or exchanges for shoes that do not come with their original box. This covers all cases and reasons for a return or exchange. You should always keep your Nike shoe box just in case you need to consider a return, exchange, or warranty.
Most items Nike sells can be returned without the original box. However, this is a case by case basis. Nike will often flag any items that can't be returned, but you should always check with customer service if you think you might need to return a purchase outside of its original packaging before you buy.
How Long Do I Have To Return An Item To Nike ?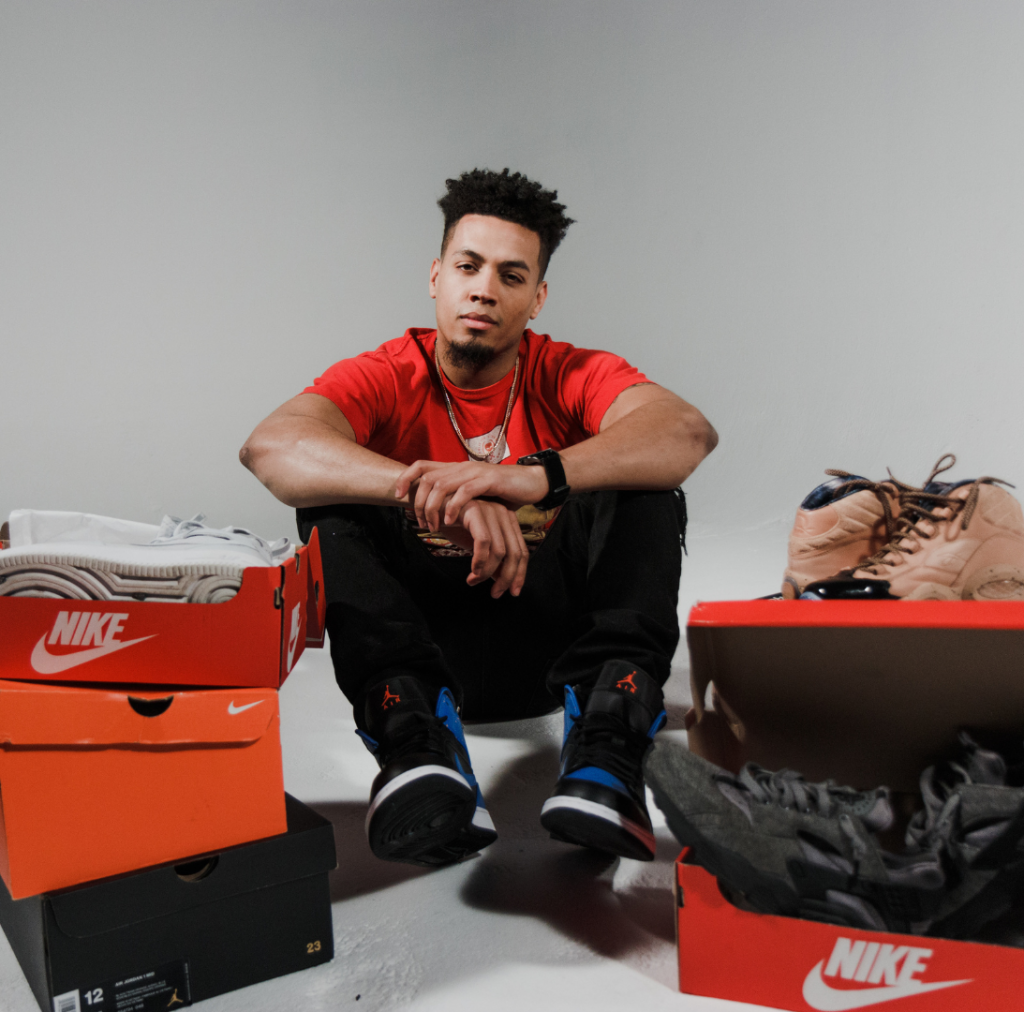 You have plenty of time to return your items to Nike. Nike has just changed their return window, but you still have a longer time than what most retailers offer.
Nike offers a basic 60 day window for all returns. This accounts for in store, online, and exchanges. This 60 day return policy covers everything with a few exceptions.
The Nike Apple Watch does not follow the 60 day return window. You only have 14 days from the date of purchase to return your Nike Apple Watch.
Clearance items are also not eligible for the 60 day return. While some might be exchanged or returned under the warranty, the standard return policy says no returns for clearance items.
There are also other items that are not eligible for any returns even the basic 60 day return policy. These items are always different and can be noted by their labels or information online when you purchase them. These are often sale items, promotional items, or certain items that Nike does not return or exchange.
Does Nike Accept Returns Without A Receipt?
It turns out that the answer to this question is pretty straight forward. The Nike return policy specifically states that they do offer returns and exchanges without a receipt. Here's how it works:
Online and in-app Nike purchases are easy to return without a receipt. The receipt is baked into the order and it will be part of your Nike account. This is also true for individuals with a Nike Pass or other rewards card.
In store purchases can be returned for store credit without a receipt. This is only the case if they are unwashed and unworn.
Can You Exchange a Nike Item Without A Receipt?
You can do a Nike exchange without receipt in store only. The person at the store will be able to help you exchange your items as long as they are in new condition.
Does Nike Offer Full Refunds?
This depends on whether or not you are a Nike Member. Nike Members always get full refunds for their orders. Nike guest orders will still get a full refund, but you will have to pay for return shipping so there is some money lost on the return.
Nike guest orders can skip the shipping costs by returning their items to their local Nike store.
How Long Do Nike Refunds Take?
The Nike return policy will tell you how long do Nike refunds take. These returns can take up to 10 days from when Nike receives your return, but there are a few things that can make it take longer.
Using the Nike warranty might take longer due to the warranty process. Nike also does not control how long your credit card company, or paypal, takes to process their part of the refund.
Can You Return An Online Purchase To The Store?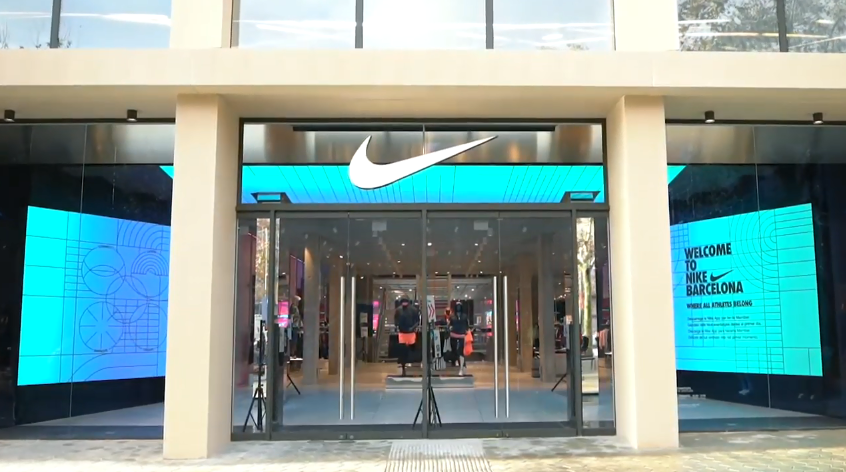 You can return an online purchase to the store any Nike product that falls under their usual return policy. Heading to your local store might be the quickest way to return your products and it's one of the best ways to do an exchange.
You just need your order barcode or order number to do a return or exchange at a Nike store.
What's Nike Customer Service Phone Number?
There is a customer service phone number for Nike. You can reach their customer support to help with returns, but the best use of the customer support line from Nike is to start an exchange instead of a return.
| | | |
| --- | --- | --- |
| Product & Orders | NRC & NTC | Company Info - Inquiries |
| 1-800-806-6453 | 1-800-379-6453 | 1-800-344-6453 |
Does Nike Offer Chat Support?
If you have questions about the Nike return policy, the best thing to do is get in touch with Nike chat support. This is an online chat feature that gets you in touch with a Nike representative.
How Do I Check My Nike Order Status?
If you need to look up your order info for the Nike return policy, you can check Nike order status online by using their website.
You can check your Nike order status as a guest by entering the order number and email. This will pull up your order status which will include all the information you need to start a return.
You can also use your Nike store account to check your order status. You can check this by signing in to Nike and then navigating to the order history section of your account.
Your Nike order status will only contain so much information about your order. You might have to check with the shipping company to see about tracking your order. It often takes a few hours, or even a day, for the Nike website to update your order status.
What Items Can Not Be Returned To Nike?
There are a few items that can not be returned to Nike:
The first items to watch out for are Nike Apple Watches. These versions of Apple Watches have their own return policy that is much shorter than the general Nike return policy. You only have 14 days to return your watch to Nike.
Nike also does not allow any returns for clearance items. These are items specifically purchased from the Nike Clearance Store.
Nike also occasionally notes items as being non-returnable or having different return policies than usual. Check your purchase for any items that have a unique return policy.
Conclusion
The Nike return policy is actually pretty great all things considered. There are a few things to consider, however, before we give them a rating.
Nike has a generous return window giving you plenty of time to figure out if their items are right for you. They also have plenty of retail locations which give you more options for exchanges. Giving only members free returns feels a little unfair, but it is a great value if you buy a lot of Nike merchandise.
We give the Nike return policy a 4.5 out of 5. This 4.5/5 score is most from how easy it is to return to Nike and get most, if not all, of you money back!