Dec 16, 2022
Dec 17, 2022
Nike has long been considered one of the best brands for casual and athletic shoes alike. But it turns out that they also offer a wide selection of sneakers that add height.
Here you'll find a collection of both men's and women's Nike shoes that make you look taller, complete with a breakdown of the features of each. While Nike offers a wide range of shoes that can add an extra inch or so to your height, we've rounded up a list of the tallest they have to offer.
Go to Nike.com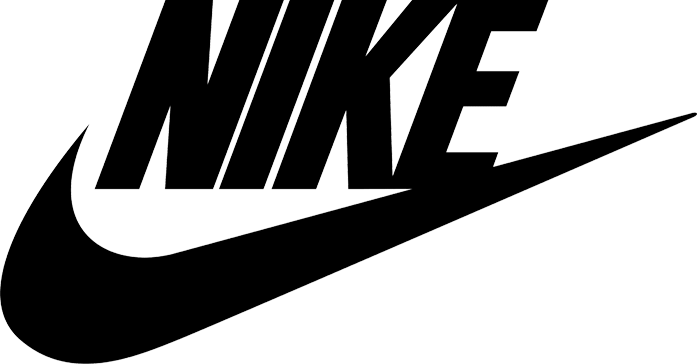 Nike
Without further ado, let's check out what Nike shoes make you taller!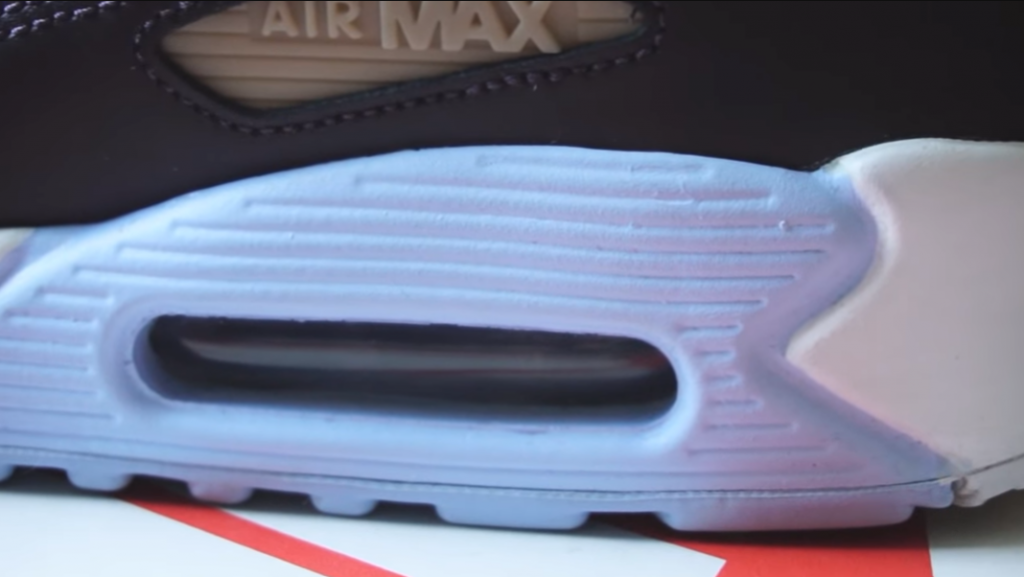 | | | |
| --- | --- | --- |
| Shoe | Sole Height | Sport Type |
| Air Max 720 | 1.6 inches | Lifestyle, Walking |
| Air Max 97 | 1.6 inches | Lifestyle, Gym, Long Distance Running |
| Air Max 200 | 1.5 inches | Lifestyle, Gym, HITT, Cross Training, Walking, Short Distance Running |
| Zoom Alphafly NEXT% 2 | 1.5 inches | Road Racing |
| Court Legacy Lift | 1.5 inches | Tennis, Lifestyle |
| Air Max 95 | 1.46 inches | Running |
| Air Force 1Air Force 1 | 1.25 inches | Basketball, Lifestyle |
A Brief History of Nike Air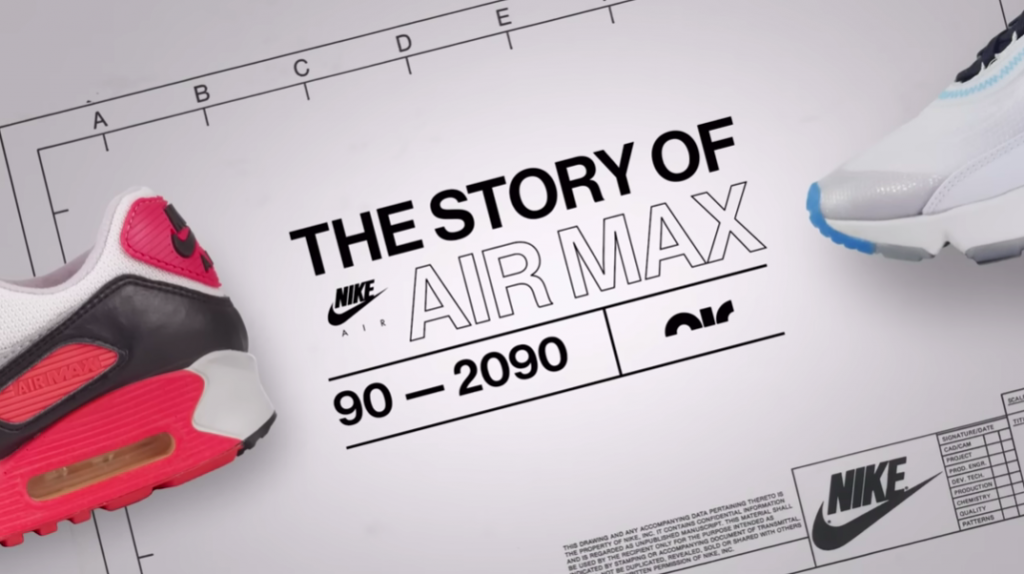 As you can see, when it comes to Nikes that make you look taller, the Air Max line has plenty of choices. Nike's legendary air-filled soles have a history that dates to the 1970s when former NASA aerospace engineer Frank Ruby came up with an innovative idea.
It was Rudy who first sold Nike co-founder Phil Knight on the concept of infusing shoe soles with a tough, yet flexible bag filled with dense gases. Nike debuted the technology at the 1978 Honolulu Marathon with the iconic Nike Air Tailwind, the grandfather of the Air Max sneakers of today.
In 1987, a Nike designer named Tinker Hatfield first introduced a small sole window to make Nike Air visible and the Air Max line was born. Nike has been building on the same technology ever since, releasing some of the world's most comfortable lifestyle and athletic shoes.
Let's take a closer look at the best Nike shoes that can help you add a little height to any outfit.
Top Nike Shoes That will make you Look Taller
Nike Air Max 720
First released in February of 2019, the Nike Air Max 720 took Nike soles to new heights – literally. Featuring the largest Nike soles to date, the shoes feature a 38mm air unit.
When coupled with the shoe's other sole components, the Nike Air Max 720 adds an impressive 1.6 inches of height. The air unit, which spans the full length of the sole, is visible from both a 360° horizontal view, as well as vertically. This all-around view was what inspired the name 720.
While Nike has long been known as an athletic shoe brand, the Nike Air Max 720 was actually developed with commuters in mind. Nike's team used motion sensors to track the movements of commuters in major cities in order to ensure the design offered maximum comfort.
Pros
One of the tallest Nike shoes to date
Incredibly comfortable for walking
Made from durable materials
Cons
Not great for running, as the sole is high and can be a bit unstable
Pricey
Nike Air Max 97
The Nike Air Max 97 was the first Nike shoe to explore the idea of full-length, visible air cushioning. Released in 1997, the Air Max 97 also offers an impressive 1.6 inches of height, making it among the top choices for Nike shoes that make you taller.
Designer Christian Tresser found design inspiration in everything from Japanese bullet trains to the metal finishes on mountain bikes at the time. But Tresser also cited water as a major inspiration for the shoe's design.
"The nature of it was water dropping into a pond. The water would drop and radiate out to the Air unit," Tresser said. Despite the height it offers, the shoe has become popular among long-distance runners, gym enthusiasts, and all-around athletes.
Pros
Adds up to 1.6 inches of height
Comfortable, cushioned soles
Breathable material and hidden laces
Cons
Some users reported they are a bit wider than normal Nikes
Pricey
Nike Air Max 200
The design of the Nike Air Max 200 was inspired by natural elements such as waves, clouds, and sand dunes. Released in a wide range of bold colors and styles, the Air Max 200 features a large enough Air Max unit to boost your height up to 1.5 inches.
Foam cushioning offers supreme comfort, complete with next-level shock absorption. The Air Max 200 was named after the fact that, when first released, it offered 200% more air than its Air Max predecessors.
With a breathable exterior, the Nike Air Max 200 offers not only a nice height boost but a surprisingly versatile number of uses. From walking to training at the gym, the supreme comfort of the Air Max 200 is great for almost everything except long-distance running.
Pros
Adds up to 1.5 inches of height
Supreme comfort and shock absorption
Great for everyday use or a wide variety of sports
Cons
Not the best for long-distance running
Some users felt it was a bit stiff until broke in
Expensive
Nike Air Zoom Alphafly NEXT% 2
If you're a runner who's looking for shoes that can go the distance, then look no further than the Nike Air Zoom Alphafly Next 2%. Nike collected data from hundreds of runners to develop these lightweight, futuristic shoes that are made to give runners a competitive edge.
The lofted heel pods offer an extra 1.5 inches of height as well as a solid grip from a variety of different angles. The Air Zoom Alphafly Next 2% combines Zoom Air units and Zoom X foam to form an insanely comfortable sole with high energy return.
With a price tag of over $250, they're not the most affordable option. But it may be worth it for runners who are looking to take it to the next level.
Pros
Lightweight, breathable futuristic design
High energy return and comfort
Designed based on research from hundreds of runners
Cons
At over $200, the price may not be worth it for everyday wear
Some users complain that the arch is overly high
Nike Court Legacy Lift
The Nike Court Legacy Lift is a platform version of the classic Court Legacy tennis shoe. With a 1.5-inch lift, the Legacy Lift offers all the style of a retro classic, with an added height bonus.
Available in several colors, the Court Legacy Lift is a great all-around casual shoe that works with almost any outfit. The only downside is that while it's still fairly easy to find the women's version, the men's can be a bit harder to come by.
Pros
Great shoes for casual, everyday wear
Added 1.5 inches due to the raised platform
Available for less than $100
Cons
Men's version can be a bit harder to find
Nike Air Max 95
Next, we've got the Nike Air Max 95, a running shoe inspired by the anatomy of the human body. According to Nike, these influences include, "a lacing system inspired by a set of ribs, a spine-inspired outsole, and a mesh and suede upper representing muscle fibres."
The Nike Air Max 95 features a full-length Air unit that offers an extra 1.46 inches of height, not to mention maximum comfort and cushioning for powerful runs. Available in a wide range of colors, this is a great choice for running or everyday wear.
Pros
Great support and comfort for running
Adds up to 1.46 inches in height
Available in a wide range of colors
Nike Air Force 1
Finally, there's the Nike Air Force 1, one of the brand's most iconic shoes to date. With a history that spans back 40 years, Air Force 1 became Nike's first basketball shoe to offer Air technology back in 1982.
Offering a 1.25-inch height boost, the Air Force 1 remains among Nike's most popular sneakers to date. Not only does it offer cushioned comfort, but a sleek look that never goes out of style.
Pros
Comfortable and breathable
Adds up to 1.25 inches of height
Available in a huge range of styles and colors
Cons
May feel a bit heavy
Pricey
There you have it! We hope this guide to Nike sneakers that add height has helped point you in the direction of the best Nike shoes for you. Whether you're after a next-level running shoe or just a stylish casual sneaker that looks great with any outfit, Nike's got a shoe that can (literally) lift your spirits.
Post ID: 23YYq09OW
Category ID: EgKjKRb
The responses below are not provided, commissioned, reviewed, approved, or otherwise endorsed by any financial entity or advertiser. It is not the advertiser's responsibility to ensure all posts and/or questions are answered.