Aug 29, 2023
Aug 30, 2023
We've all been there – you get home to try out that new product you just purchased from your favorite store, only to discover it doesn't quite live up to your expectations. Maybe you find out all too late that it was a mistake not to try on that shirt before tossing it into your shopping cart or that the make-up you just purchased doesn't match your skin tone.  
Or it could be that the lotion you bought last week left you with a rash or that a new pair of shoes has your feet covered in blisters. Luckily, you may not be completely out of luck, especially if you bought the item in question from one of the stores on our list.  
We've pulled together a collection of retailers who understand that not every purchase works out as planned. The stores you'll find here offer generous return policies, even if your item isn't still in pristine, unopened condition with all the original tags attached.  
We'll fill you in on how to get a refund for used items at each store, including any important information you need to make sure your return goes smoothly.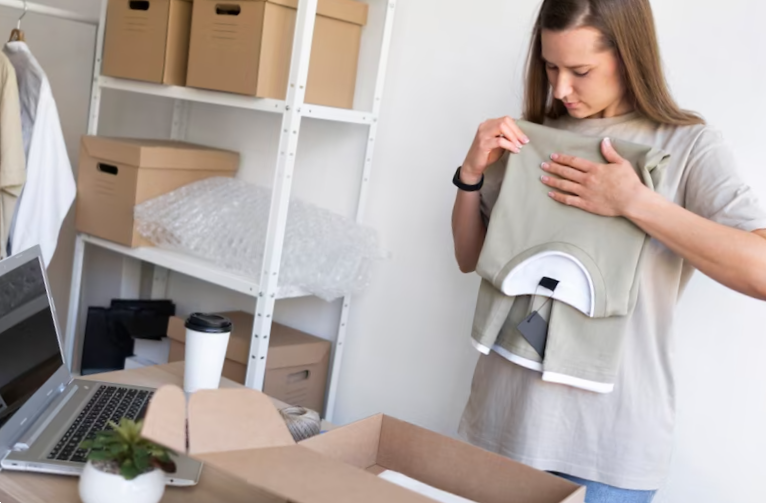 1. Bath & Body Works 
In case you're unfamiliar, Bath & Body Works is your one-stop shop for incredible-smelling lotions, body washes, candles, and more. Famed for its semi-annual sales and bargains, Bath & Body Works offers plenty to keep customers happy and its killer return policy is no exception.  
The store offers a 100% satisfaction guarantee for all its products, whether purchased either online or in-store. While there's no need for your product to be in brand-new condition, the store does specify that it should be "gently used." 
In other words, don't show up with a nearly empty bottle of body wash and expect a full refund. As long as you return your item with proof of purchase within 90 days, you can get a refund sent to your original payment method.  
After 90s days, you can still get a refund, but only in the form of store credit. If you can't locate your proof of purchase, then you'll be refunded the current value of the item in question.   
2. Costco 
There are generous return policies and then there are those that are the stuff of legends. If we had to pick one store that fell into the latter category, Costco would be at the top of the list.  
Your source for anything you could possibly dream of buying in bulk, Costco has a 100% satisfaction guarantee with no specified time limit. So amazing is Costco's return policy that you'll even find plenty of hilarious articles dedicated to the most outrageous Costco returns employees have ever encountered. 
Just be aware that there are a few exceptions, including electronics, which are subject to a 90-day return window. Some products, such as tires, may also come with their own branded warranty. 
There are even a few products, such as airline and event tickets, gold bars, and gold bullion that are nonrefundable. Just something to keep in mind before you toss that gold bullion into your cart right next to that 15-pack of pork chops.  
3. Ulta  
As we all know, shopping for skin and hair products can be notoriously tricky. Whether it's finding the perfect moisturizer for your skin or the right shade of make-up, some products are hard to gauge without actually using.   
Luckily, stores like Ulta Beauty get it. That's why you can bring back any product for a full refund up to 60 days after purchase or for store credit after that.  
Not great at keeping up with receipts? Just sign up for a free Ulta account – not only will you earn rewards points with every purchase, but it also makes it easy for an associate to pull up proof of purchase on any of your past transactions.  
If you don't have your receipt or proof of purchase, you'll get in-store credit for the lowest selling price of the product in question within the last 90 days. Just note that Ulta's return policy is so generous, the store reserves the right to limit the returns of any customer who blatantly abuses it.  
4. Nike
There are plenty of reasons that Nike continues to reign as the world's most popular shoe brand and its return policy is no exception. While third-party stores like Footlocker may have their own policies, you'll enjoy a 60-day return window when you purchase your shoes directly from a Nike store, Nike.com, or any of Nike's apps.  
It's worth signing up for a free Nike account, as one of the perks includes free returns, not to mention lots of great free workouts. Whether you're a member or not, however, you'll still be able to take your new Nike or Converse shoes for a 60-day test run as long as you hang onto your receipt.
If your shoes don't live up to your expectations for any reason, just return them within 60 days either at a Nike store or via the mail return instructions on the website. You may be able to get a return even after the 60 days have passed, but only if your shoes are still unworn and unwashed.
5. Target 
Target is one of those great retail stores that has everything you need, even if you didn't know you needed it until you came across it in the dollar bin. Target also has an excellent return policy that offers full refunds on most products for 90 days. 
Just be sure to check out the handful of exceptions which includes things like electronics, which have a shorter return window. Some exceptions to the policy, however, may end up working in your favor.  
For instance, any purchase you made with your Red Card can be returned for up to 120 days. You can even return registry items and Target brand-owned merchandise for up to a full year.  
If you're returning an online order through the mail, Target will cover the cost of shipping when you print out a free return mailing label. Otherwise, just take your product and either proof of purchase or your original form of payment to a Target near you to initiate a return.  
6. Ikea 
Luckily for amateur furniture assemblers everywhere, Ikea's return policy offers a solid opt-out for DIY projects that prove too overwhelming. While Ikea will accept returns on unopened products for up to a full year after purchase, you can still return opened products for up to 180 days with proof of purchase.  
The few exceptions include cut fabric, plants, custom countertops, and products sold "as-is." The only other products that don't qualify are those that are dirty, damaged (through no fault of Ikea), or that have been stained.  
While it may be a total pain, you can technically even return products that you've already assembled. The caveat is that you must not have "used or damaged" them, a clause that's likely there to keep people from using furniture for a year and then attempting to return it.  
But if you do decide to call it quits halfway through turning those hundred pieces of hardware into a bed, Ikea has you covered. Simply break everything down, toss it into a box, and take it back to the store.  
7. REI 
The REI Co-Op has earned a solid reputation for supplying outdoor and fitness enthusiasts with everything they need for their next adventure. Whether you're in the market for a camping tent or running shoes, REI offers great products with a 100% satisfaction guarantee.  
If you're a member of the REI Co-Op, then you'll enjoy a full 365 days to return most products. The only exceptions are outdoor electronics, which offer a 90-day return window and Re/Supply used gear items that are purchased online (all in-store Re/Supply purchases are final sale).  
If you're not a member, you'll still enjoy a 90-day return option on most products, including outdoor electronics. Just make sure you hang onto your packaging and tags, however, because REI asks that you bring them (along with proof of purchase) for a free in-store return.  
If you prefer to return your products through the mail, you can get an REI shipping label or QR drop-off code online, though you will have to cover the $5.99 shipping charge. Any purchases from the Outlet section of REI's website also qualify for the same guarantee.  
8. American Eagle 
When it comes to retail stores, American Eagle offers one of the most generous return policies we've come across. The store's policy is open-ended, so it's never too late to return or exchange a purchase you're unhappy with for any reason.  
Just take the product in question to any American Eagle or Aerie store for a full refund. The catch is that in order to get a refund for the price you paid, you'll need to come up with proof of purchase – whether it be a receipt, confirmation email, order detail page, etc.  
If you aren't able to supply proof of purchase, you'll get store credit for the product's current price, which may be substantially less. One easy workaround is to sign up for a free American Eagle account, so you'll always have easy access to your transaction history.  
The only exceptions to the policy are swimsuits or bikini bottoms that have had the hygienic liner removed, in which case they can no longer be returned. AE also reserves the right to refuse shady returns if they suspect abuse or fraud may be in play.
9. CVS 
If you shop at CVS often, it's worth familiarizing yourself with the store's refund policy. While many CVS and CVS.com purchases must be returned within 60 days in an unopened condition, there are a few awesome exceptions.  
The first is that CVS offers a 100% satisfaction guarantee on all beauty products, whether opened or unopened. You can return your products either in-store or through the mail, but you will either need your receipt or order invoice, which you may be able to find in your CVS account.  
CVS also offers a 100% satisfaction guarantee on all CVS-branded products. The cool thing is that the store owns more brands than most people realize, the full list of which you can find on their website.  
The CVS brand guarantee covers both opened and unopened products and isn't subject to any time limits. There are a few exceptions, such as things like COVID tests and gift cards, which are not eligible for a return, but for the most part, the CVS guarantee is incredibly generous.   
10. L.L. Bean 
While L.L. Bean is most known for their high-quality outdoor recreation equipment, the store also offers everything from home goods to footwear and clothing. Should you find yourself unsatisfied with any of L.L. Bean's products, you'll enjoy a full year to return it under their 100% satisfaction guarantee.  
Even after a year has passed, the store may still offer you a refund if you have a problem with the craftsmanship or the materials used in any of their products. Just be aware that proof of purchase is required, which is why it's never a bad idea to sign up for a free L.L. Bean account.  
Much like other stores, there are some exceptions to L.L. Bean's generous return policy, most of which come down to common sense. If a product is nearing the end of its reasonable life, has been chewed within an inch of its life by your dog, or isn't properly cleaned, the store reserves the right to deny a refund.  
In some instances, the store may also flag customers who are clearly abusing the return policy. But overall, L.L. Bean should be happy to help if a product simply doesn't work out for you.  
Conclusion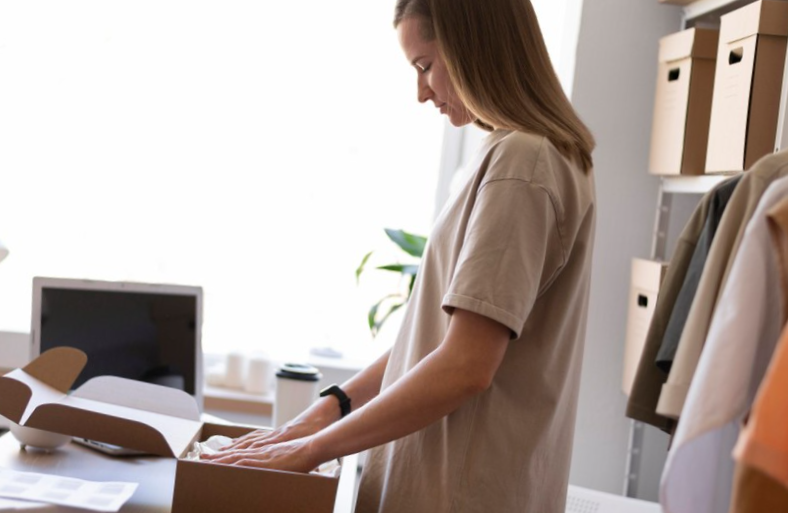 As you can see, there may be more stores that accept used return items than you think. If you shop at a certain store often, it's definitely worth checking out their return policy to make sure you fully understand your options. 
If you're on the fence about a purchase, it may even be worth seeing if it's available at stores that accept used returns. This can be particularly true if you're unsure of the size, color, or overall fit that will work best for you.
The responses below are not provided, commissioned, reviewed, approved, or otherwise endorsed by any financial entity or advertiser. It is not the advertiser's responsibility to ensure all posts and/or questions are answered.