Aug 14, 2023
Aug 15, 2023
There's plenty to consider when you're welcoming a new baby into the world! And as any parent will tell you, making sure you have plenty of diapers on hand becomes a top priority very quickly. 
But what if your baby shower left you with far more diapers than your baby could ever use before they needed a bigger size? Or maybe you're just partial to a different brand and are looking to make an exchange?
While diaper return and exchange policies can differ from store to store, many retailers are open to allowing you to make a return or exchange, as long as the diaper package remains unopened. Some even offer returns or exchanges for opened diaper packages or will honor a refund or exchange even if you don't have a receipt.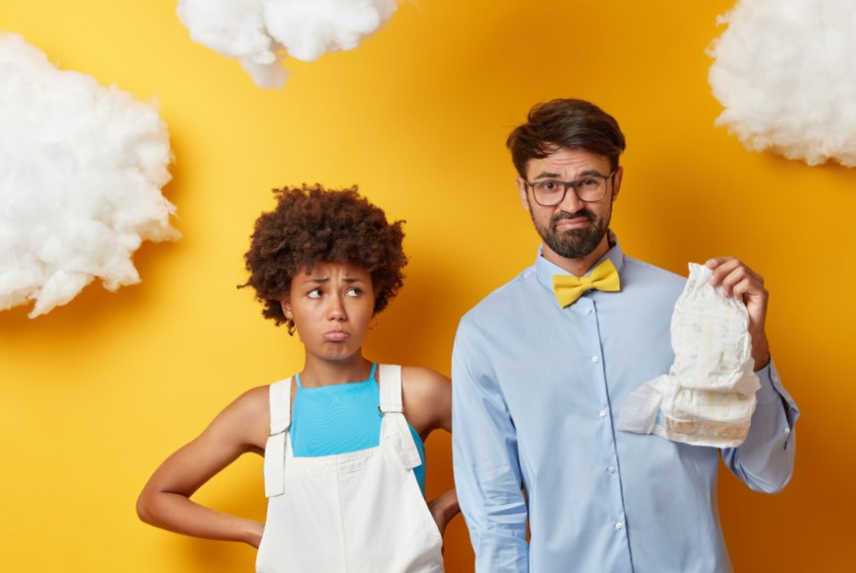 We'll give you the low down on the diaper return policies of different stores to help you better understand your options for that package of Huggies your baby has already outgrown. You'll even learn which company offers refunds for diapers after they've already been used! 
1. Target 
When it comes to stores with the best diaper return policy, Target is at the top of the list – whether you have a receipt or not. If you can locate proof of purchase - whether it be your receipt or a record of your transaction from your Target account - Target offers returns or exchanges on unopened items within 90 days.  
But things get even easier if you pay using your Target Red Card, in which case you'll enjoy an extra 30 days for returns or exchanges. Additionally, you can enjoy a full 365 days to make a return or exchange on all Target brand products, including diapers.  
Can I exchange diapers at Target without a receipt? 
You can indeed and there are a few ways to go about it. If you purchased the diapers yourself, Target customer service can usually locate a record of your purchase with the card you used to pay for them.  
If you received the diapers in question as a gift from your Target baby shower registry, you'll enjoy a full year after your event date to return them, as long as they are in new and unopened condition. Simply log into your account and navigate to the "offers & benefits" section of your registry's home page to start a return.  
Select the store of your choice and a barcode will be generated that you can take to customer service along with the product. The store will issue you a refund in the form of a store gift card, which you can use to buy the correct diapers or any other product you or your baby need.  
2. Walmart 
Walmart is yet another store with a conveniently generous return policy on nearly everything they sell, including diapers. In general, Walmart will accept returns on almost any unopened product if you can provide proof of purchase within 90 days.
If you can't locate your receipt or a record of your transaction on your Walmart account, their customer service department may still be able to help. They should be able to look up your in-store purchases using your debit or credit card and can easily locate online purchases with your email or phone number. 
Can you return opened diapers to Walmart?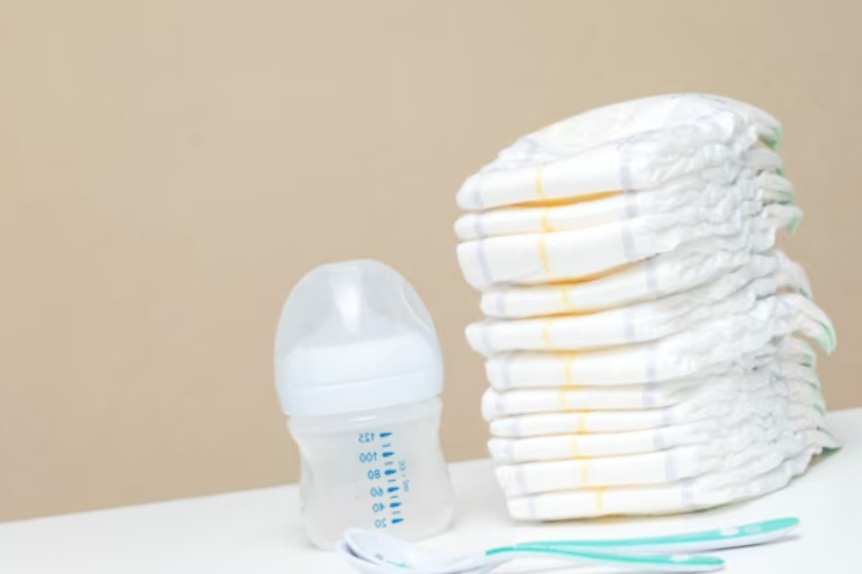 Maybe – while you'll need to check the policy of your local store, it may be possible to return an opened package of diapers if they happen to be made by a Walmart brand. Deep within the fine print of Walmart's return policy, you'll find their 100% satisfaction guarantee on all Walmart Private Brand items.  
The clause promises to honor refunds or exchanges of any of Walmart's branded products, whether they're open or not. In fact, it specifies that all you need is the package.  
3. Costco 
When it comes to return policies, you'll find few more generous than Costco's. Signing up for Costco wholesale club membership comes with plenty of perks, including the ability to return or exchange pretty much anything, anytime.  
Costco's return policy has no time limit, so you could technically ask for a refund on that old pack of Pampers even if Junior's already grown up and preparing to leave for college. While the store says that having your receipt handy can help the process go smoother, it's not necessarily a deal breaker if you can't locate it.  
Can you return open diapers to Costco?
Additionally, the policy makes no mention of not accepting items if they are already open, as it's meant to be a 100% satisfaction guarantee. So if your baby's diapers aren't working out for any reason, go ahead and ask for a refund or trade-in and rest assured it will likely be far from the craziest return your associate has ever seen.  
4. Walgreens 
If you shop at Walgreens often, then it's worth signing up for a free Walgreens account. One of the reasons is that it's an easy way to keep up with your purchase history, even if you don't tend to hang onto your receipts.  
If you can come up with an order number, you'll enjoy a 30-day return window on diapers and most other products you purchase from the store. Even if you can't come up with your receipt, you may still be eligible to make a return for a store credit or gift card.  
Does Walgreens refund open diapers?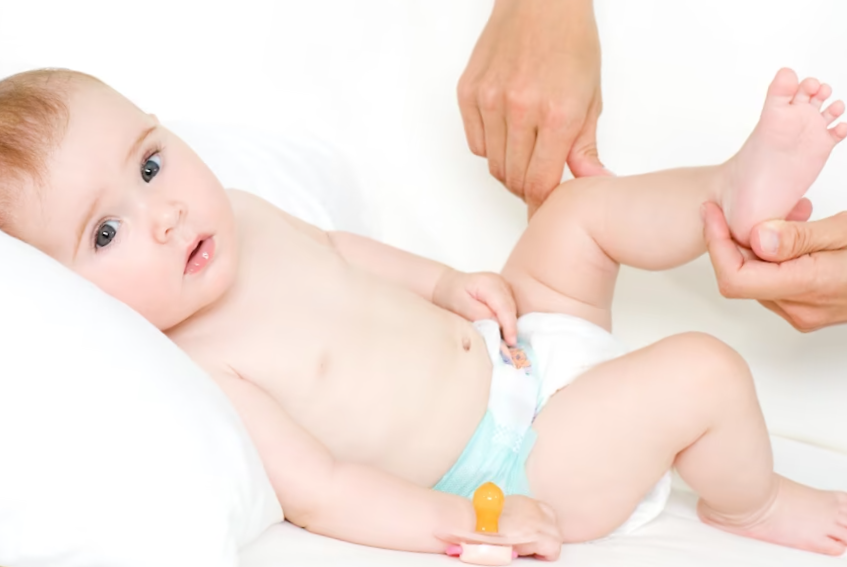 Walgreens is yet another store that offers a 100% satisfaction guarantee on all its brand-owned products, such as its Well Beginnings diapers and baby products. If you find yourself unsatisfied with the brand, simply take the unused portion to a local store for a full refund, including shipping costs if applicable.  
5. Amazon 
Amazon can be a little tricky in that it's an online marketplace rather than a single store. Basically, that means that if you make a purchase from a third-party seller, it may be subject to a different return policy. 
The easy way around this is to limit your purchases to Amazon Prime products, which are all subject to the same return policy. Under Amazon's return policy, baby items can be returned within 90 days unless they are purchased as a gift from your Amazon Baby Registry.  
All registry gifts are eligible for return within 365 days. The only exception is if you purchased an item from your registry yourself, in which case it will fall under the standard 90-day return window.  
6. Hello Bello 
In case you're unfamiliar, Hello Bello is an eco-friendly baby brand created by celebrity couple Kristen Bell and Dax Shepard. Not only are their diapers hypoallergenic, sustainably made, and super absorbent, but they also feature irresistibly adorable designs.  
Plus, the entire Hello Bello website makes for a delightfully fun experience. When you create a free account, you can make purchases directly from the company, complete with convenient door delivery and bundling options.  
When it comes to returns, the company will accept unopened items for up to 60 days after delivery. Simply navigate to the "returns" section of your account, select the items you want to return and follow the instructions to have a return shipping label sent to your email address.  
7. Coterie 
If you're looking for a great diaper that both your baby and the planet will love, then check out a brand called Coterie. Designed with a sustainable approach in mind, Coterie diapers are made from super soft, apparel-grade materials, absorb up to 4x faster than leading brands, and hold 70% more liquid.  
Coterie's return/exchange policy is a little different, as the diaper company was recently forced to put its usual free return policy on hold due to COVID-19. But we have to give them props for the solution they came up with.  
If you end up with diapers that are too small, simply reach out to customer service at [email protected] with your order number and let them know how many unopened packages you have. They'll then apply a credit for the total cost to your next order so that you can get the correct size, without even having to worry about returning the originals.   
Because Coterie isn't accepting physical returns at the moment, the company suggests simply donating any unused packages you can't use. Or tucking them away as a great gift for a future baby shower.  
8. Meijer 
Meijer is a specialty retailer that offers a little bit of everything, from groceries and electronics to baby products. If you can produce proof of purchase, Meijer will accept returns and exchanges on most items, including diapers, for up to 90 days.  
If you're not the receipt-saving type, signing up for a free mPerks account can be a great way to keep up with your purchase history. The store's customer service department may also be able to use your credit or debit card to help locate any purchases you made for up to 21 days.  
Otherwise, the store's policy is to honor receipt-less returns with the lowest sale or promo price, which is still better than nothing. But there may also be a clever workaround when it comes to Meijer brand products.  
How to return diapers to Meijer without a receipt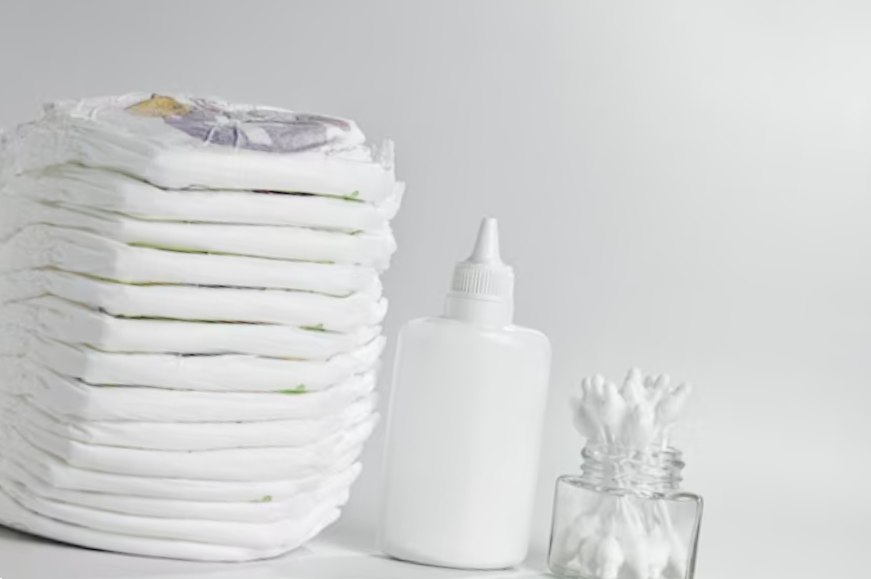 Like many other major retailers, Meijer offers its own brand of products, including diapers. If the diaper pack in question bears the Meijer brand name, the company will accept returns whether you happen to have a receipt or not.  
The only possible exception may come into play if your state allows you to use WIC benefits to purchase diapers, which is admittedly pretty rare. If so, however, you'll need to prove you didn't use WIC benefits to make your purchase in order to get a refund – otherwise, your diapers will only be eligible for exchange for an identical product.  
9. Dyper 
If you're on the lookout for a super soft and absorbent diaper that's free from pretty much anything that could negatively impact your baby's skin, then check out a brand called Dyper. Dyper uses viscose from bamboo and chlorine-free fluff pulp to create eco-friendly 55% bio-based diapers that are great for sensitive skin.  
The brand has even been certified as Standard 100 by OEKO TEX® and rated 5 stars by pediatrician and dermatologist tests supervised by DermaTest®. When it comes to maintaining high standards, Dyper's return policy doesn't disappoint.  
The company offers an impressive lifetime return and exchange guarantee for all products purchased directly from their website. As long as your products remain unopened or unused, you can return them at any time for a full refund or exchange.  
If your merchandise is deemed used or un-saleable for any reason, you may still be eligible for store credit. The only downside to Dyper's awesome return/exchange policy is that you will have to supply your own return shipping label, whether through the carrier of your choice or through Dyper's $12 prepaid trackable label.  
10. Tidy Tots 
Tidy Tots offers a unique approach to reusable diapers with their adorable diaper covers. Simply snap in a disposable "Flushie" liner with an optional 100% organic blended hemp "Booster" for heavy wetters.  
The set-up offers an excellent choice for parents who are interested in perusing the old-school cloth diaper route without the messy clean-up. Best of all, Tidy Tots offers new customers a one-time risk-free trial so that they can try out their products for free.  
If you're on the fence about whether Tidy Tots are for you, you can give them a free trial run for up to 30 days after your purchase. If you're not satisfied for any reason, just return your diapers (after a thorough cleaning) for a full refund.  
There's also a great "new family extended guarantee" for families who purchase their diapers before their babies arrive. In this case, Tidy Tots will extend the risk-free guarantee to 30 days after the baby's date of birth.  
Conclusion
As the parent of a newborn, the odds are you'll have enough going on without having to worry about how to exchange diapers for the right size or brand. That's why getting familiar with the diaper refund/exchange policies of your favorite store can definitely come in handy. 
As you can see, there are plenty of stores out there that will do their best to make sure you and your baby are covered on the diaper front. If you have any additional questions about diaper returns or exchanges, don't hesitate to reach out to the customer service department of the store where you made your purchase. 
The responses below are not provided, commissioned, reviewed, approved, or otherwise endorsed by any financial entity or advertiser. It is not the advertiser's responsibility to ensure all posts and/or questions are answered.