Oct 11, 2023
Oct 12, 2023
Hey, it can be hard to find a pair of shoes that fit just right. Whether you're looking for a great pair of sports shoes that up your game or a pair of dress shoes that don't leave your feet blistered, the struggle to find the perfect fit is all too real. 
Things are only made more complicated if you're shopping for shoes online or don't have the time to give them a solid try-on in the store. But can you return worn shoes?
As it turns out, the odds of getting a refund for a pair of shoes you've already worn may be higher than you think. While shoe return policies vary from store to store, an impressive number of companies will allow you to take your new kicks out for a literal test run. 
We'll reveal which stores accept returns on worn shoes, even if they aren't in brand-new condition, complete with the original tags. You'll get a breakdown of how long each return window lasts and any other important information you need to know.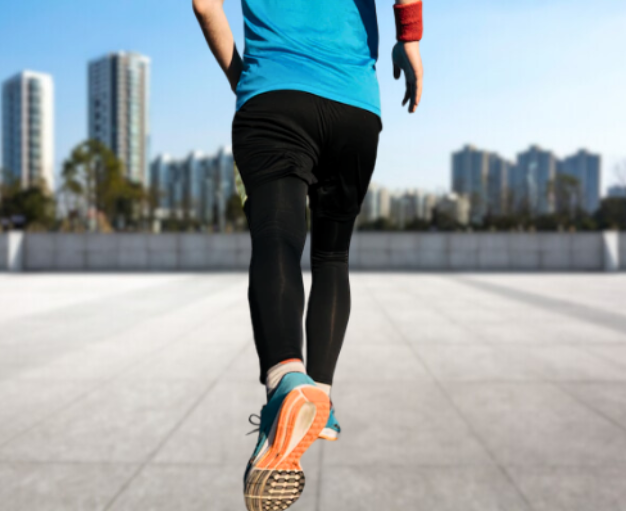 1. Nike
Nike is not only the world's leading shoe brand, but it also has one of the most generous return policies in the industry. If you're looking to buy a new pair of Nike or Converse sneakers, then it may even be worth considering buying them directly from Nike, Nike.com, or any of the company's apps. 
All purchases made directly from Nike come with a 60-day return window, during which you can return your shoes for any reason, even if you've taken them for a few spins around the court. After the 60-day window closes, you can still get a return, but only if your shoes are unwashed and unworn. 
Nike's 60-day guarantee even covers custom sneakers and all returns are available for free when you sign up for a free Nike Membership. There are a few exceptions to the return policy, including things like clearance items, gift cards, and items marked as nonrefundable. 
2. Brooks
If you're into running, then you've likely heard of Brooks, a sneaker company that designs shoes with the perfect balance of cushion and support. As part of the store's effort to improve your stride, the company covers each purchase with the Run Happy Promise.  
You'll enjoy a 90-day trial period, during which Brooks encourages you to take your new gear out for a few runs. If you find yourself less than satisfied with your purchase for any reason, the company will take them back with no questions asked. 
The guarantee even covers free return shipping. After the 90-day window closes, you can still return any gear still in its original packing for up to a full year. 
3. REI
Whether you're into cycling, climbing, hiking, or pretty much any other outdoor sport, REI has the perfect pair of shoes for you. Not sure whether or not you should splurge on that pricey pair of hiking boots? 
Rest assured that REI backs up all its products with a 100% satisfaction guarantee. If you are an REI Co-op Member, you'll enjoy up to a full year to return or exchange your purchase or 90 days if you're a non-member. 
Just make sure you clean your used shoes prior to returning them, especially by mail, as dirty merchandise may be refused a refund and returned to you. There are also certain limitations on used products like those available through the store's Re/Supply program.
All used gear purchased online comes with a 30-day return window, while any used gear purchased in-store is considered a final sale. If you do find yourself unhappy with a pair of used shoes you purchased in-store, you might try trading it in through the Re/Supply program even if it isn't eligible for a refund. 
4. Lululemon
While Lululemon is not generally known for having the most generous return policy, the high-end athletic wear company seems to have made an exception when it comes to shoes. This may be due to the fact that the brand is relatively new to the footwear scene, as its first shoe collection was released in March of 2022.  
When it comes to most Lululemon products, such as leggings or tops, the company requires all returns to be in pristine condition - unwashed, unworn, and with tags still attached. But if you spring for a pair of Lululemon shoes, you'll be able to enjoy a 30-day return window, even if you've tested your new kicks out. 
Just make sure you hang on to the box and proof of purchase, which you'll need if you do decide to opt for a refund or return. While it's not the most generous shoe return policy in the world, it's a large stride for Lululemon as compared to their usual return policy.  
5. Fleet Feet
Fleet Feet is a shoe company that's famous for helping runners find the perfect fit with their fit id® 3D foot scanning technology. But the store goes the extra metaphorical mile with its Happy Fit Guarantee. 
If an item you end up unsatisfied with the look, fit, or performance of an item you bought from a Fleet Feet store or on Fleetfeet.com, you'll have 60 days to bring it back for a refund or exchange. Just make sure you take the time to check out the fine print. 
Sale items may only qualify for an exchange or store credit and purchases you make in-store aren't eligible for mail-in returns. You'll also need to make sure you have your receipt if you want to return a purchase to a different store than the one you bought them from. 
6. Nordstrom
If there's one store that's always been famous for its next-level return policy, it's Nordstrom. There's even a legendary story about how a guy once got a return for a pair of tires from Nordstrom back in the 1970s, even though the store doesn't sell them. 
With that in mind, Nordstrom definitely isn't a bad place to pick up a new pair of shoes, whether you're looking for athletic shoes or dress shoes. The store's return policy is famously open-ended and doesn't even specify a time limit on returns or exchanges.
Instead, Nordstrom handles returns on a case-by-case basis and strives to accommodate each customer fairly - they simply ask their customers to have the same courtesy in return. But there are a few exceptions it's important to be aware of. 
Some designer items will need to have their tags attached in order to be eligible for a return, so it never hurts to ask about a high-end pair of shoes' return policy before you purchase them. Nordstrom had to adopt this sub-rule over the years due to the number of people who would buy designer products for special occasions and then attempt to return them afterward.  
7. Birdies
Birdies is famous for their ultra-comfy line of women's casual flats, slides, and running shoes, all of which carry delightful bird-inspired names. Birdies is all about happy customers, which is why they offer a no questions asked return or exchange window of 30 days.
The brand encourages you to take your new Birdies out for a walk, whether it be indoors or out, to make sure they fit just right. If you're not satisfied, they'll even cover the return costs for US returns or exchanges. 
If there's a Birdies store near you, you can also use the store's easy Happy Returns process. Go ahead and start your return online through their Returns Center and they'll email you a QR code that you can take to any of over 5,000 Birdies Return Bars across the country. 
If possible, this is usually the quickest way to go, as your refund or exchange can be processed in as little as 24 hours. Just make sure that you return the shoe box and any other items (like a dust bag) that came with your order. 
8. Altra
Altra is a high-end shoe store that offers a great line of shoes designed with runners in mind. From road and trail running shoes to ridiculously comfortable hiking shoes, Altra has you covered with their innovative balanced cushioning technology. 
The only downside is that Altra shoes don't always come cheap, which is why it's important to make sure they live up to your expectations. Luckily, Altra makes things a lot easier with their 30-day trial run guarantee. 
Go ahead and hit the trail or track with the peace of mind that your shoes will be eligible for a full refund if you're not satisfied. The company even includes a free return shipping label with every order to make the process easy. 
The only caveat is that you'll need to supply proof of purchase, whether it be your receipt or an order confirmation in your free online Altra account. Additionally, be aware that Altra reserves the right to reject shady claims if they suspect customer fraud or return abuse.  
9. Vionic
Part of what's great about Vionic is that the brand offers men's and women's shoes in a wide range of different styles. Whether you're looking for a great pair of running shoes, slides, casual sneakers, boots, or heels, Vionic's got a great choice for everyone. 
The brand is also renowned for its VIO MOTION™ technology, which is designed to promote full body balance. The footwear brand even has a full line of shoes that have earned the Seal of Acceptance from a group of APMA podiatrists. 
But just in case you need to make a return or exchange for any reason, you'll enjoy Vionic's 30-day guarantee. The guarantee applies to any purchase made on Vionicshoes.com or through an authorized dealer that's listed on the website's store locator. 
The easiest and cheapest way to go about making a return is to begin the process on the Vionic website. You'll then be emailed a QR code that you can use to drop off at one of over 2,600 Happy Returns Return Bars nationwide.
You can also use the same link to return your shoes by mail at any FedEx location, though you will get stuck with a $7 return shipping fee. Just make sure you return your shoes in the original box and not that final sale items are not eligible for refunds. 
10. HOKA
Last but not least, we've got HOKA, which offers everything from high-performance athletic shoes and gear to actually stylish orthopedic shoes designed for maximum comfort. HOKA has become particularly popular among runners due to their shoe's rare balance of cushioning and lightweight materials. 
If you're on the fence about investing in a pair of HOKA shoes, then the brand has got you covered with its FLY For 30 Guarantee. So go ahead and strap on that new pair of shoes and take them for a test flight.
If you're not completely satisfied, then HOKA will give you a free, no questions asked refund or exchange within 30 days of your original purchase date. Just be aware that valid proof of purchase is required and that HOKA reserves the right to deny any customer a return if they find out they are abusing the guarantee or have engaged in fraud. 
If you purchased your shoes at a HOKA store or authorized dealer, then you'll need to return them to the store in person. But if you bought them online, then head to HOKA's returns page, where you can locate your order whether you happen to have an account on their website or not. 
Conclusion
In the era of online shopping, many shoe companies are making it easier than ever before to ensure you get the perfect fit with every purchase. But it's important to be aware that even if you purchase shoes made by a brand on our list, they may be subject to a different return party if you buy them from a third-party retailer. 
For instance, if you buy a pair of Nike shoes at Footlocker, then you'll be subject to the store's much stricter return policy, rather than Nike's. For this reason, in some instances, it may be worth ordering your shoes directly from the company that makes them rather than a third-party store. 


The responses below are not provided, commissioned, reviewed, approved, or otherwise endorsed by any financial entity or advertiser. It is not the advertiser's responsibility to ensure all posts and/or questions are answered.