Jul 05, 2023
Aug 29, 2023
Before you swipe that debit card, it's important to keep in mind that not all return policies are created equal. These days, return and exchange policies can vary greatly, from retailers that don't offer refunds to stores that let you keep returns even if they give you your money back.
That's why we've created a handy breakdown of stores with the best return policy vs. those with the worst. We'll start out by revealing the best of the bunch as we highlight stores that have the longest return policy, accept used products, and offer 100% satisfaction guarantees.
What stores do not accept returns? You'll find them on our list of stores with the worst return policy, alongside others that have very specific requirements for returns and exchanges.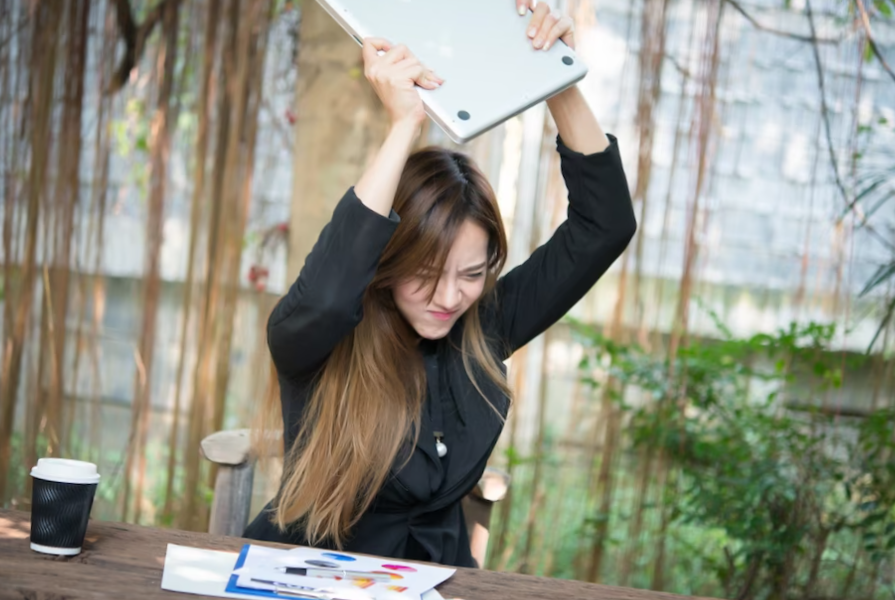 Stores With the Best Return Policy
1.Nordstrom
There's a famous story in which a guy was able to get a refund on a pair of tires from a Nordstrom store back in the 1970s. What makes it so impressive is that Nordstrom has never actually sold tires.
Not only has Nordstrom confirmed that the story actually happened, but to this day, they still occasionally hang tires in their breakrooms as a reminder of their exceptional commitment to customer service. Part of what makes Nordstrom's return policy so unique is that there technically isn't one - at least not one that's set in stone.
Regardless of what you need to return or how long ago you purchased it, Nordstrom's policy is to treat customers fairly, most of whom are quick to return the favor. You can get a return at any Nordstrom store or start your mail return online, complete with free printable return postage.
2. Costco
There's no place quite like Costco, where members can purchase everything from discount gas to an obscene number of boxes of cereal in bulk. But the joys of Costco membership don't end with exclusive perks and savings.
The wholesale warehouse is also known for its generous 100% satisfaction guarantee, which offers refunds at any time if a purchase fails to live up to your expectations. Given the huge range of Costco's offerings, however, the guarantee is subject to certain limitations.
Electronics are the biggest exception to be aware of, as some come with a 90-day return window. Other products like cell phones may also come with their own requirements, depending on their carrier service contract.
There are also a few things, such as alcohol and cigarettes, that the law prohibits Costco from accepting returns of or Special Order Kiosks and Custom Installed Programs, which are also excluded unless they need repairs or replacement. Other non-refundable items include things like airline tickets, live event tickets, gold bars, and gold bullion.
Overall, however, Costco's return policy is notoriously generous. Plus, who can't help but love the fact that you can actually purchase gold bullion at Costco?
3. Zappos
When it comes to stores that have the longest return policy, Zappos is among the most generous. As long as your eligible items are still unworn, in their original packaging, and in the same state you received them, you have a full 365 days to return them for a full refund.
Best of all, Zappos offers free return shipping on all orders, with no minimum purchase requirements. If you don't want to go through the hassle of mailing your return, you can also head to a Zappos location or even return your item to your nearest Whole Foods.
Printer out of ink? No worries - you can also box up your return and take it to the nearest UPS location and show your QR code to have them print the label out for you for free.
4. Target
Target recently made headlines when parents discovered the store's return policy makes it possible to return some used kid's clothing items for up to a year after purchase. But it's important to note that the policy doesn't apply to every purchase across the board.
Target's return policy offers full refunds for almost any item for 90 days, with an extra 30 days tacked on if you paid with your Red Card. What many parents are taking advantage of is the section of the store's policy that offers to accept returns for a full year on Target-owned products, such as the popular Cat & Jack kid's clothing line.
Target also offers free shipping on all mail returns as well as easy in-store returns. If you don't happen to still have your receipt, packing slip, or order details page, their guest services desk can usually still find your product by using your original payment method to locate your transaction.
5. L.L. Bean
L.L. Bean, which is known for its high-quality outdoor clothing and equipment, is yet another store that stands behind its products with a full year-long return window. If you're not 100% satisfied with your product within 365 days of purchasing it from the company's website, store, or catalog, you can return it for a full refund.
Even after the year-long return window, L.L. Bean may still give you a refund for any products with defective materials or craftsmanship issues. While proof of purchase is required for refunds and exchanges, the store can typically use your information to find your order in their system.
Like many other stores, there are certain exceptions to the company's generous policy. For instance, they may not accept returns for items that have been clearly worn out or that have been blatantly defaced or damaged.
6. Bath & Body Works
Who doesn't love the delightfully smelling products of Bath & Body Works? Just when we thought the store couldn't get any better, we learned about Bath & Body Works' 100% satisfaction guarantee.
It turns out that you can return any product you're not satisfied with at any time, even if it's been gently used. While we don't suggest attempting to return an empty bottle of body wash, feel free to bring back that lotion that made your skin break out for a full refund.
Just be aware that if you choose to make a return after 90 days of purchase or don't have proof of purchase, your refund may be issued in the form of a merchandise credit. Online orders are eligible for return both through the mail or in stores.
7. American Eagle
While it can be hard to find a retail clothing store with a generous return window, American Eagle offers just that. The popular clothing store's return policy is remarkably open-ended, as there doesn't appear to be a deadline for returning any item that doesn't live up to your satisfaction.
If you have proof of purchase, whether it be your receipt, invoice, order email, etc., you can get a refund for the full amount you paid. If not, American Eagle will either let you exchange the item or offer you a store credit for its current price.
In many cases, your order may qualify for free return by mail, but even if it doesn't, you can get a return shipping label for $5. But overall, the policy beats out those of other retailers like Fanatics, which offers a 365-day return window but only for unused, unworn merchandise with original tags, and still requires a $9.99 return shipping fee.
8. Nectar
These days, some of the best return policies you'll find are actually offered by mattress companies. Often, a quality mattress is a pretty pricey purchase, which is part of why so many companies are now offering extended sleep trials.
Take Nectar, for example, which will give you a full 365 days to try out your new mattress. If you decide that it's not for you, Nectar will give you a full refund - but the best part is that you don't even have to worry about shipping the mattress back, as Nectar will help you find a local charity to donate it to.
If you do decide to keep your mattress, you can rest assured it's covered by a lifetime guarantee. If you notice any flaws in your Nectar mattress's materials or craftsmanship, the company will send you a new one - after that, they offer full repairs.
See Nectar's full Return policy here
9 Athleta
There's nothing worse than buying workout clothes that look great in the dressing room, only to discover that they're far less comfortable when you actually wear them to work out. That's why the Gap-owned fitness brand Athleta offers the Give-It-A-Workout Guarantee.
Go ahead and take your new workout gear for a test drive and if it doesn't perform to your expectations, you can return it for a full 60 days after purchase. Just make sure you either have proof of purchase or the original form of payment you used so that Athleta can locate your order.
Return your item in-store or enjoy free return shipping if you prefer to send it back by mail. The only exceptions are final sale items which, as their name suggests, cannot be returned or exchanged.
10. M.S. Rau
If you're into fine art or antiques, then look no further than M.S. Rau for what may actually be the best return policy on the market. While most of the antiques the company sells are incredibly high-end, buyers will enjoy the convenience of M.S. Rau's 125% guarantee.
As long as the item you purchased is still in its original condition, you can bring it to the store at any time up to five years after your date of purchase. While you can only return the item for store credit, M.S. Rau will not only give you credit for its market price, but an extra 5% appreciation for each year since your purchase.
In essence, you can enjoy up to a 25% guaranteed appreciation. M.S. Rau believes it offers the best return policy in the antique world and we'd be hard-pressed to disagree.
Stores With the Worst Return Policy
1. Forever 21
While stores like Nordstrom and Zappos have become well-known for their generous return policy, Forever 21 has long been notorious for having one of the stingiest. For many years, the store exclusively offered in-store credits instead of actual refunds - a policy that, fortunately, has finally been retired.
But even the new policy, which offers a return/exchange window of 30 days, is far from convenient. In order to be eligible for a return or exchange, your product must be in pretty much the exact condition as when you purchased it - unworn, unwashed, and with all the tags still attached.
The few jewelry items that the store will take back must be in their original packaging and some items can't be returned at all. The store refused to offer returns or exchanges for swimwear, underwear, bodysuits, body piercings, earrings, and gift cards, no matter what condition they happen to be in.
2. Payless.com
It's worth thinking twice before you order that new pair of kicks from Payless.com. As of June 6, 2023, the website no longer offers returns or exchanges on any items purchased through their website.
Customers who wanted to return or exchange any products before the date were given a 30-day return window, but were also stuck paying for return shipping. Additionally, only items that were unused and resellable were considered fair game.
In all fairness, the store does live up to its name with great discount prices. But just be aware that if you make a purchase from their website, anything you order is yours for good.
3. Dollar Tree
While Dollar Tree offers incredibly low prices, the store's return policy is essentially non-existent. The next time you hit up Dollar Tree, it's worth taking a moment before you check out to ask yourself if you really need every item that's made its way into your cart because all sales are considered final.
While the discount store does offer exchanges on unopened products (as long as you have the original receipt), all purchases made on its website are considered final as well. If your online order should arrive damaged or does not contain everything you ordered, you can call Dollar Tree's customer assistance and get the problem sorted out.
4. Barnes and Noble
On some levels, Barnes and Noble's gift policy is understandable, as it probably goes a long way toward preventing customers from attempting to return books after they've already read them. B&N offers returns and exchanges within 30 days for in-store and online purchases that are in their original condition, including the original shrink wrapping if applicable.
For online orders, your easiest bet is probably to return the item to the nearest store, as you'll be forced to cover the return shipping. Additionally, make sure you return your purchase with the included packing slip or print out a new one because otherwise your return won't be processed.
Things get even trickier when it comes to returning undamaged NOOK reading devices. You'll have to make your return within 14 days of purchase and must call and obtain a return authorization number if you plan to return it by mail.
5. Best Buy
While some bad return policies are at least straightforward, Best Buy's is another story. Most products must be returned within 15 days, with the exception of "activatable devices" like cellphones, tablets, etc.
Best Buy Totaltech™ members have a little wider window to return some items, but not others, while Verizon-specific activatable devices have their own return window altogether. To make matters worse, activatable devices are subject to a hefty $45 restocking fee, while a whole list of other products is subject to a 15% restocking fee.
Then there's the long list of exclusions that include items that aren't returnable at all. While the list is too long to write out here, be sure you check Best Buy's full return policy to see whether or not the items you're considering buying are included.
6. Kmart
Kmart is yet another company with a return policy that's enough to make your head spin. Make sure you still have your receipt before you even attempt to decipher whether your purchase is available for return, as Kmart is a stickler for requiring proof of purchase.
While Shop Your Way Members enjoy an extra 15-day return window, most other items purchased in-store must be returned within 30 days of purchase. If you decide to initiate your return by mail, be aware that shipping costs will be deducted.
But it's Kmart's large number of exceptions and exclusions that make things really confusing. For instance, upholstered furniture and sofas must be returned within 7 days, while things like beds and adjustable base foundations are not returnable at all.
The list of non-refundable items also includes things like holiday products, which are considered final sales after the holiday has passed, Music, video games, software, movies, and other forms of entertainment are also considered ineligible for return once they've been opened (unless defective).
7. Big Lots
While we mentioned above that many mattress companies now offer generous return policies, don't count on that being the case if you purchase a mattress from a retail store like Big Lots. Though Big Lots often has great deals on anything from furniture to groceries, its return policy is surprisingly hardcore.
First, you only have 30 days to return a product you bought from the store and only in its original condition, complete with packaging, instructions, and proof of purchase. Returns by mail are only accepted for online orders and require you to handle the return shipping costs unless the item is defective or damaged.
Big Lots not only reserves the right to refuse any return but may even hit you with a processing fee of up to 20% of your total purchase cost. The same applies to items you purchased through BIG! Delivery, which may be subject to a processing fee of up to 15% of the purchase cost unless the item is defective or damaged.
8. Office Depot
While the Office Depot website promises a simple and convenient return process, a quick scroll down will reveal that things may not be so simple.Admittedly, returning office supplies doesn't seem so bad, as you'll enjoy a 90 day return policy as long as the products are still unopen and in their original packages.
The window closes to 30 days where toner and ink are concerned, both of which must also be in their unopened original packaging. It narrows further still when it comes to technology of any sort, which must be returned with the original receipt, with the original packing (complete with UPC code), and in like-new condition.
The 14 day window also applies to furniture, which needs to be unassembled and in it's original packaging with all the parts and materials included. All open software, CDs, DVDs, and video games (or those without the receipt) are only available for exchange for the same item.
9. Lululemon
Known for their pricey athletic wear, Lululemon's return policy is much less generous than that of brands like Athetea. Should you decide that those $100 pair of yoga pants are not in fact right for you, you'll have a mere 30 days to return them.
Additionally, the store specifies that in order to be eligible for return, all apparel must be unworn, unwashed, and have the original tags still attached. The only exception is shoes, which must be returned with the box, even if they have been worn.
You'll also need to make sure you have proof of purchase handy, as Lululemon insists that all returnable products be accompanied by it. The store also reserves the right to "inspect" all returns- we assume to make sure everything is up to par.
Finally, the store offers something called a "performance return," which isn't nearly as impressive as it sounds. Basically, you can get a return within 30 days of your purchase if there's a problem with the product's quality, which is simply a given at most other stores and for a much longer time frame.
10. Apple
Given how much money you'll probably end up dropping on that new iPhone or iPad, make sure you take the time to familiarize yourself with Apple's return policy. Among the stingiest in the book, Apple's return window closes just 14 days after the date of your purchase.
During that time, you can return any product you purchased directly from an Apple store or the Apple website - otherwise you'll need to consult the return policy of the third party retailer who sold you the product. You'll also need to make sure that you've repacked your product, complete with any accessories that may have come with it, and present it along with any documentation that was included.
There are also a few non-returnable items, such as software that's already been installed on a computer, Apple print products, and gift cards. Your best bet is to return the product directly to a nearby Apple store, as the return shipping option often comes with a much longer processing time.
Conclusion
As you can, return policies can vary depending on the store - sometimes by a lot! If you saw a store on our list that you tend to shop at frequently, it's worth taking the time to familiarize yourself with their return policy.
If the store has a great return policy, it may end up being even better than you thought and give you the opportunity to return impulse buys that you later regret. If a store's return policy is not so great (or non-existant), then it's worth being aware of before you purchase anything you're not completely confident you'll love.
The responses below are not provided, commissioned, reviewed, approved, or otherwise endorsed by any financial entity or advertiser. It is not the advertiser's responsibility to ensure all posts and/or questions are answered.