Best Buy was once the top consumer electronics retailer in the United States and continues to offer products and services at brick-and-mortar stores and online. As of 2022, Best Buy had more than 1,000 stores in the United States and Canada offering various items, including mobile phones, music, video games, computers, digital cameras, and appliances.
Continue reading to learn more about the Best Buy return policy and what you need to do if you have to make a return for in-store or online purchases.
What's Best Buy's Return Policy?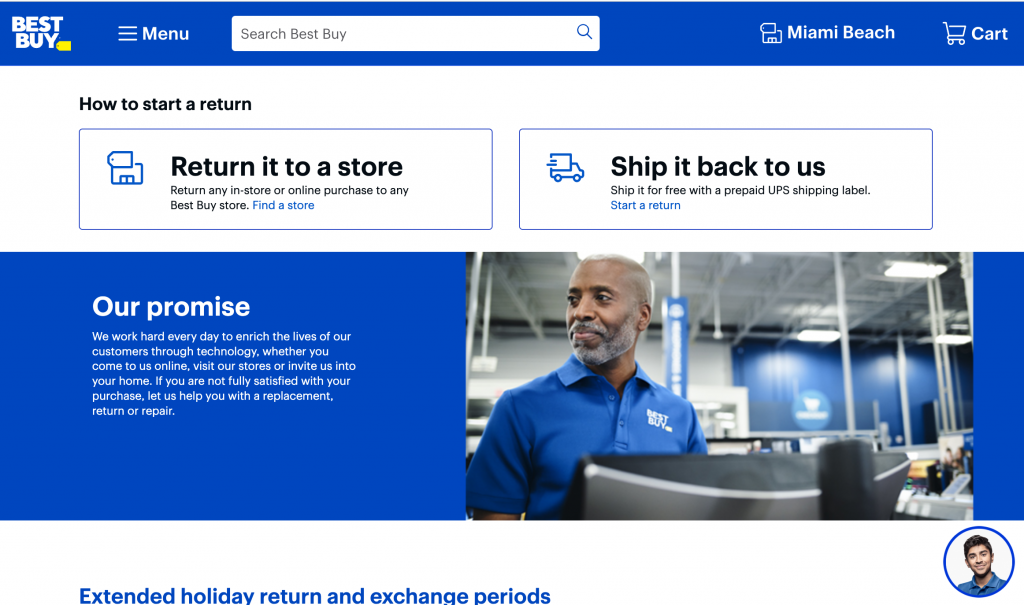 Best Buy is committed to improving and making its customers' lives easier through technology and wants to ensure all consumers are satisfied with their purchases. Otherwise, consumers have the option to replace, return, or repair the item if needed.
Almost everything can be returned to Best Buy within 15 days for a full refund. To return, bring the item or items with all the contents, packaging, and receipt to a Best Buy store, and they will process the return or exchange.
Activatable devices, such as cell phones, mobile hotspots, cellular wearables, and cellular tablets, must be returned within 14 days for a full refund. However, there is a restocking fee of $45 for all activatable devices (except prepaid phones).
Best Buy also charges a restocking fee of 15% for the following returned items: drones, electric bikes, electric mopeds, DSLR cameras and lenses, mirrorless cameras and lenses, body and leg recovery systems, projectors, projector screens, premium camcorders, and special-order products.
Return times for Best Buy purchases start when you receive the purchase and apply to new, clearance, refurbished, pre-owned, and open-box products. You won't need to worry about a restocking fee if these items are not opened or if the purchase and return occur in Alabama, Colorado, Hawaii, Iowa, Mississippi, Ohio, Oklahoma, and South Carolina. However, restocking fees may be subject to be taxed in select states.
Any final sale or items labeled as non-returnable can't be returned to Best Buy for an exchange or refund. Personalized, custom orders, prepaid cards, vehicle replacement keyfobs, plumbing items, trading cards, and other items cannot be returned. It is always best to check the Best Buy website for any updates or new exclusions to the return policy.
Can I Return an Item to Best Buy without the box or original package?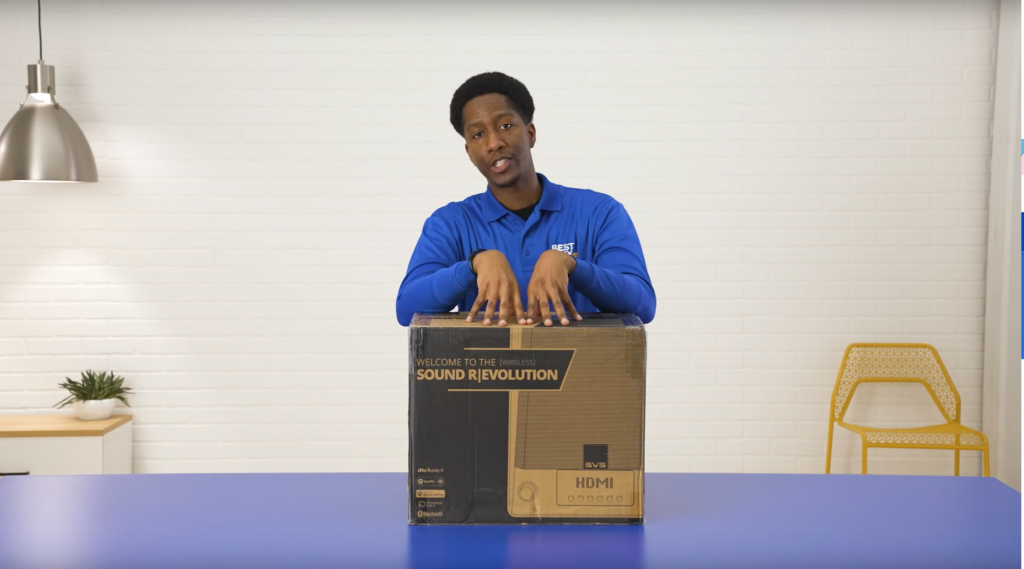 Returns to Best Buy need to be in a like-new condition, including the box and original packaging. In addition, clothing and apparel must not be worn, laundered, and have the original tags attached to be accepted as a return.
Additionally, all accessories must be included in the packaging. If not, Best Buy reserves the right to deny or allow the return with a nonrefundable deduction applied to the refund for the missing items.
Can I return an item to Best Buy after using it?
Best Buy requires the original box to be returned with the item. If you have used the thing and have the box, it may be accepted in some situations. However, the return may be denied if the product does not have the package or is not in like-new condition.
How Long Do I Have to Return an Item to Best Buy?
Best Buy accepts almost everything as a return within 15 days of the original purchase. However, activatable items must be returned within 14 days.
Does Best Buy Accept Returns and exchanges Without a Receipt?
If you no longer have the receipt, Best Buy can look up a purchase at the Customer Service desk using the credit card used to pay for the item. If you cannot show proof of purchase, it might be possible to get store credit (minus sales tax) or exchange the item. The store can refuse a return without a receipt but may offer to exchange it if it is in new, unopened condition.
Does Best Buy offer full refunds?
Best Buy does offer full refunds on items returned within 15 days after purchase. Some exceptions include items with restocking fees or returned without proof of purchase.
How Long Do Best Buy Refunds take?
In most situations, items returned with the receipt in-store in new condition are refunded in the same manner you paid for the item. Refunds can take up to five days to appear on your account's statement (depending on your bank's policies).
Some exceptions may include if you pay more than $800 in cash or more than $250 by check or debit card without a major credit card logo; a check will be mailed to you for the refund within ten business days. In addition, money paid for items using a gift card will be credited to the gift card.
Returns submitted to Best Buy via mail for online purchases can take up to 30 days to process and appear on your bank statement.
Can you return Best Buy online purchase to the store?
For faster return processing, it is possible to return items purchased on BestBuy.com to any Best Buy store location. To return, bring your packing slip (if you received one) or proof of purchase with the item to your local Best Buy store.
What's Best Buy's customer service phone number?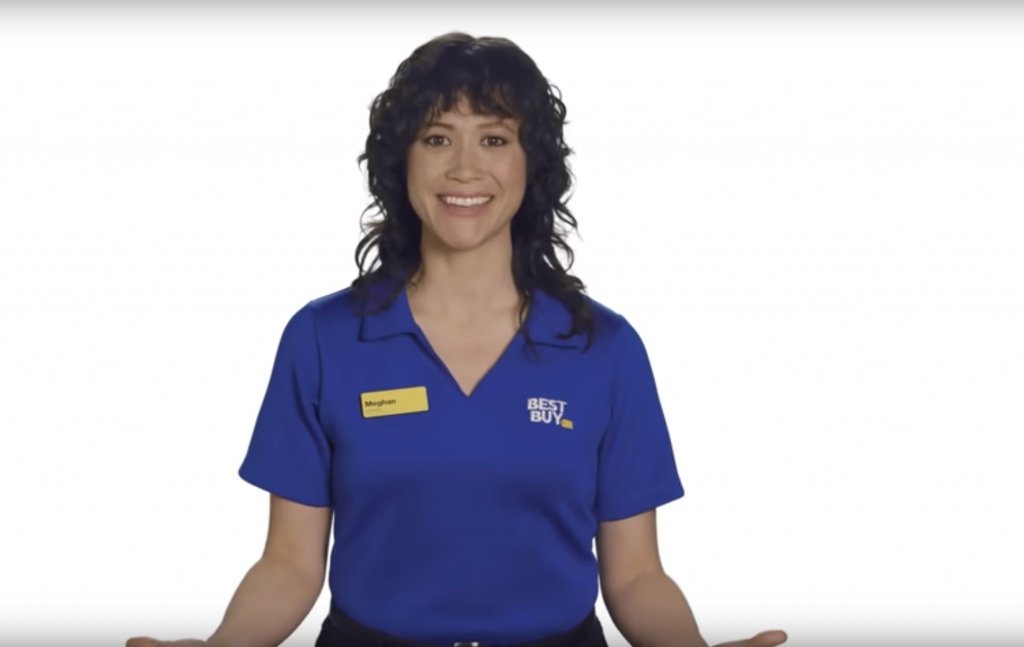 Best Buy offers customer service 24/7 by calling (888) 237-8289.
Does Best Buy offer chat support?
Best Buy chat support is available 24/7 and can be accessed by clicking here. When on the website, select the reason you need assistance and click "Chat Support."
How to return a Best Buy item
After purchasing an item from Best Buy or BestBuy.com, you can return the item to the store or via the mail, depending upon the original purchase method. Continue reading for a step-by-step guide on how to make a return to Best Buy.
Return to a Best Buy Store
You can avoid additional shipping charges and receive your full refund faster by returning items to any Best Buy store location. To return, you will need to:
Gather all items to be returned and have original packaging and accessories.
Bring the receipt, invoice, or packing slip with the items to be returned.
Visit a local Best Buy store location to make the return at Customer Service or the check-out area.
Best Buy Returns Via Mail
You can return it via mail if you have made an online purchase from BestBuy.com. To return an online purchase by mail, you must:
Pack the item or items in the original shipping package or another secure shipping container.
Include the original packing slip and return label indicating the reason for the return.
If you do not have the return label, you can visit BestBuy.com to print one from your account.
Mail returns to Best Buy Returns Center; 600 Park Loop Road, Suite D; Shepherdsville, KY 40165.
You are responsible for all shipping costs to send items back to Best Buy, and you should send the item via UPS or insured USPS for proof of delivery.
Returns via mail are only eligible for refunds, and Best Buy cannot exchange items returned by mail.
How Do I Check my Best Buy order status?
The best way to check your Best Buy order status is to log into your Best Buy account with your email or password. Once logged in, select "Order Status" at the top of the page and click the order number over the items you want to track. Then, on the Order Details page, click "Track Package," and information about your order's progress and tracking number (if shipped) will show.
What items can not be returned to Best Buy?
Though most items can be returned to Best Buy for a full refund or exchange, some items are not accepted. For example, items that are damaged, dented, scratched, unsanitary, or missing major components may be denied for return. Additionally, apparel that has been worn, laundered, or is missing the original tags cannot be returned.
The Bottom Line
Best Buy has one of the most lenient return policies offering full refunds for just about anything purchased in-store or online. However, because there are restocking fees and strict requirements on the condition of items returned, we give Best Buy a return policy score of 2.5 based on these reasons.