Jan 19, 2023
These days, department and electronics stores are becoming few and far between, but one of the last holdouts is Best Buy. Since 1966 (when it was called the Sound of Music), this store has become one of the premier options for those who need computers, home electronics, and even appliances.
While you may head to Best Buy to purchase a new product, the chain also buys used items and offers store credit or a Best Buy gift card. This trade-in program allows users to recycle their old electronics for a new model instead of sending them to a landfill. If you're interested in participating, here's everything you need to know about selling your laptop (or other electronics) to Best Buy.
Go to BestBuy.com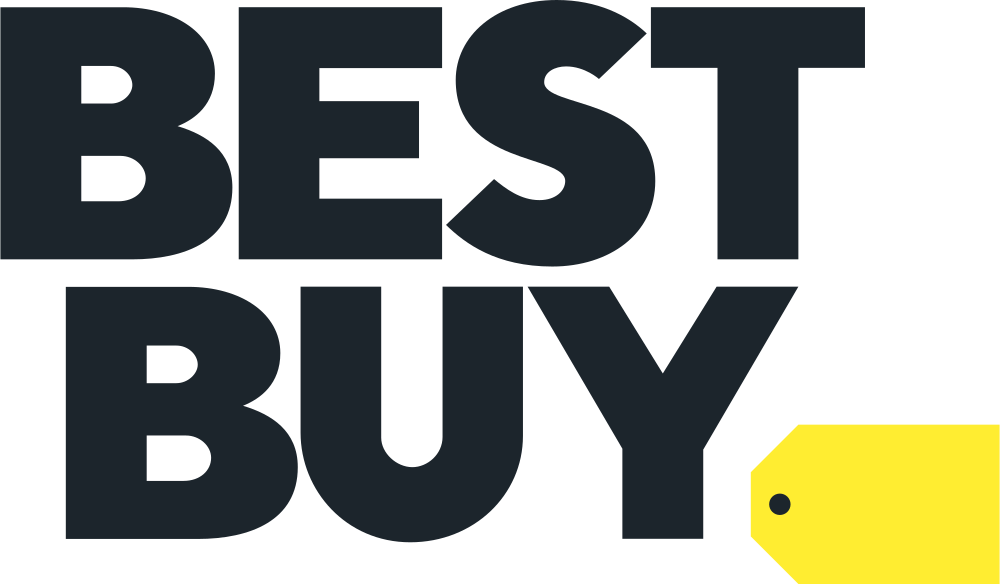 Best Buy
Can I Sell My Laptop to Best Buy?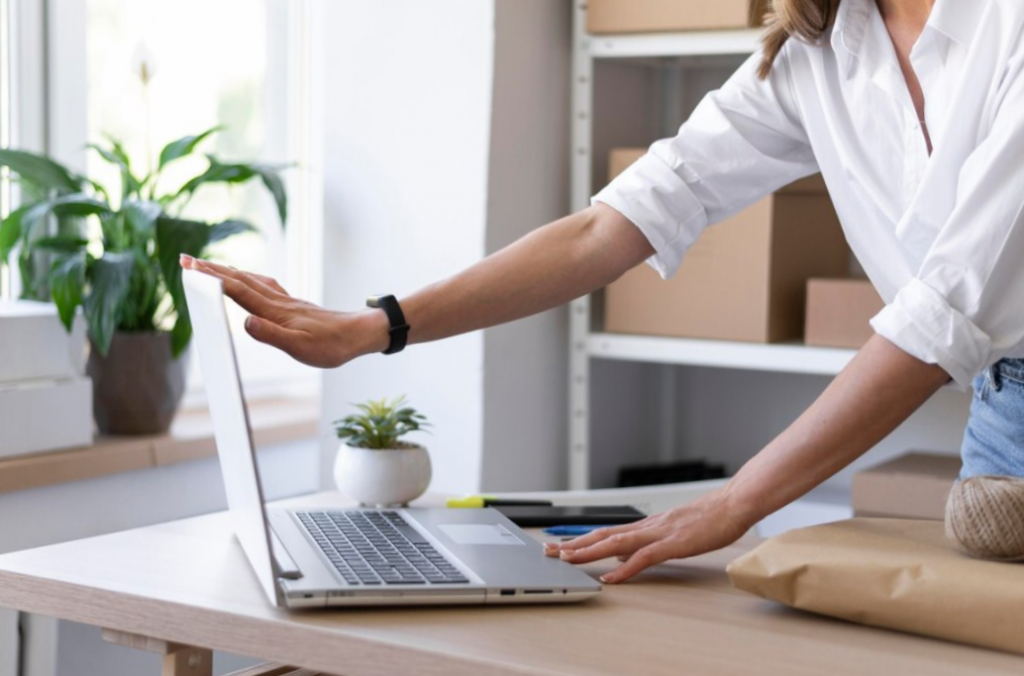 Technically, you can't "sell" your laptop to Best Buy because you won't get cash for it. Instead, Best Buy has a trade-in program that assesses the value of your old product and offers a gift card or store credit. If you accept the offer, you can use the trade-in value toward an upgraded laptop or other products available at the store.
How to Use the Best Buy Trade In Calculator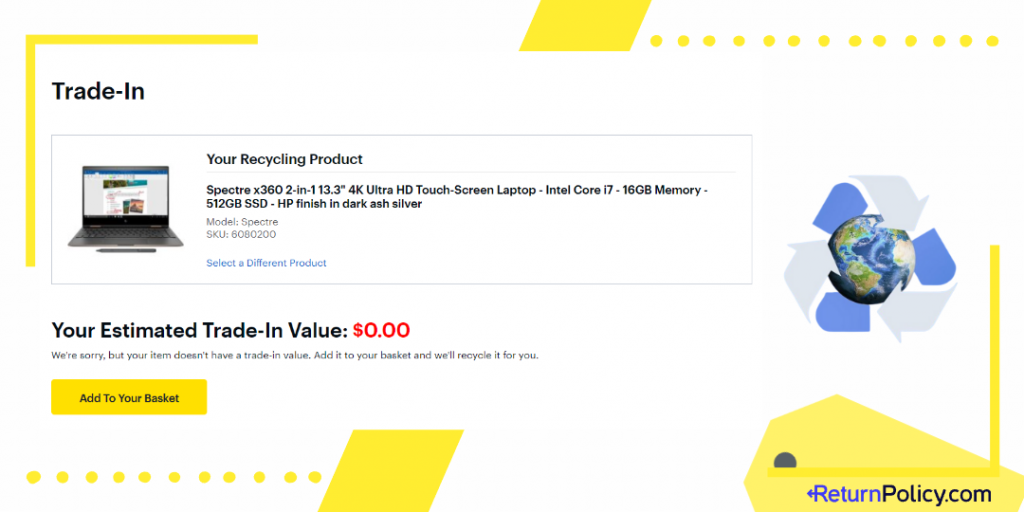 If you're interested in participating in a Best Buy laptop trade-in, you can use the calculator tool to get your estimate. You start on this trade-in page and then enter various details like:
Brand
RAM
Processor
Condition
Operating System
In addition to laptops, you can browse tons of other items for trade-ins, such as cell phones, headphones, smart watches, tablets, and PCs. However, not all items are available for trade, so you need to double-check before going to the store.
Another point to consider is that your trade-in value is non-negotiable. So, if you don't like what Best Buy is offering, you'll have to take your business elsewhere. Fortunately, there are tons of reselling sites if you need other options.
Can I Recycle My Laptop at Best Buy?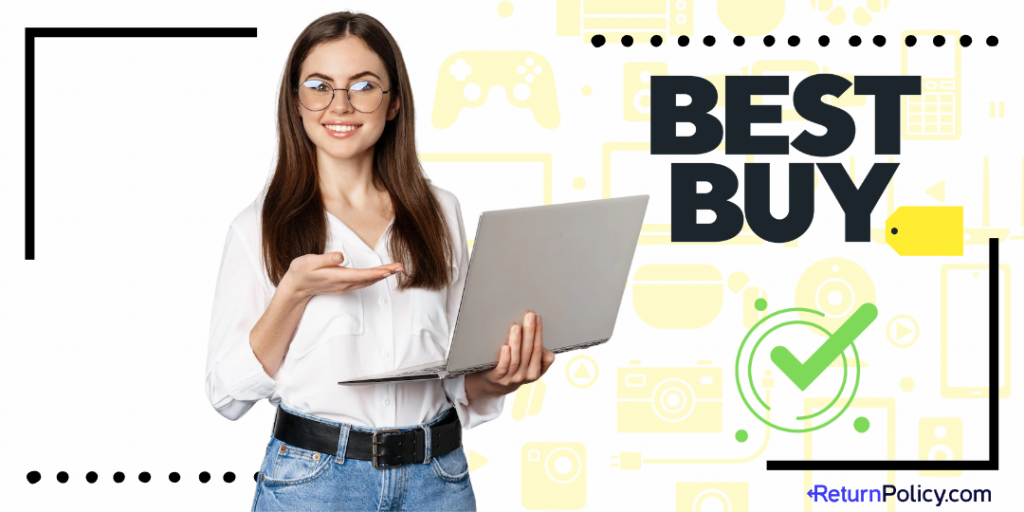 You may be aware that tons of valuable metals and materials wind up in a landfill, driving further demand for dangerous and destructive mining operations. So, recycling modern electronics can alleviate this demand and help save waste.
For this reason, Best Buy has a comprehensive and extensive recycling program. Pretty much any device you bring to the store can be recycled, but you can look at a more complete list here. This option works well if you have an older laptop that isn't eligible for a trade-in. Typically, old computers become too obsolete to have much value, so it's better to recycle them than just toss them in the trash.
Can I trade-in my laptop at Best Buy even if I didn't purchase it there?
Best Buy's trade-in program is designed for older products that you may or may not have purchased at the store. For this reason, you usually don't need a receipt of purchase to trade something in for a gift card.
This program is much different than the chain's return policy, which only applies to recent purchases from Best Buy. As a rule, you have 15 days to return the item for a full refund. If it's a cell phone, tablet, or wearable, you only have 14 days.
There may be a restocking fee of $45 for items that you have to activate before using. However, if you haven't activated the device, you may be able to void this fee.
Best Buy also charges a 15-percent restocking fee on items like drones, DSLR cameras, electric bikes, projector screens, and custom-ordered products. You'll want to check with a Best Buy rep to see if your purchase falls into one of these categories so you can plan accordingly.
Some states have prohibited such restocking fees, including Alabama, Colorado, Hawaii, Iowa, Mississippi, Ohio, Oklahoma and South Carolina. Other states may have unique laws for specific products, so you may want to check with your state before starting the return process.
Selling vs. Recycling - When to Do Both
Selling your old laptop sounds like a good idea, especially if you paid top dollar for it. Unfortunately, the pace of progress for high-tech devices is extremely fast, so it doesn't take long for an item to become obsolete. In some cases, you may only be able to recoup a fraction of the purchase price, even if the laptop is just a few months old.
That said, there are times when you should sell (or trade-in) your laptop and other times when recycling is the best option. Here's a breakdown of when to do either:
Trade-In Your Laptop if:
You're trying to upgrade to a newer version of the same computer.
Your computer is two years old or newer.
You have a premium laptop with extra RAM and hardware features.
You received a laptop as a gift and want to exchange it for something different.
You feel the trade-in value is worthwhile.
Recycle Your Laptop if:
It's more than five years old.
It's damaged or doesn't work normally (i.e., if you have to keep it plugged in for the battery to work).
It's a cheap brand that won't fetch a decent trade-in price.
You can't get a good trade-in or sale value, even outside of Best Buy.
Is Best Buy the Best Place to Sell or Recycle My Laptop?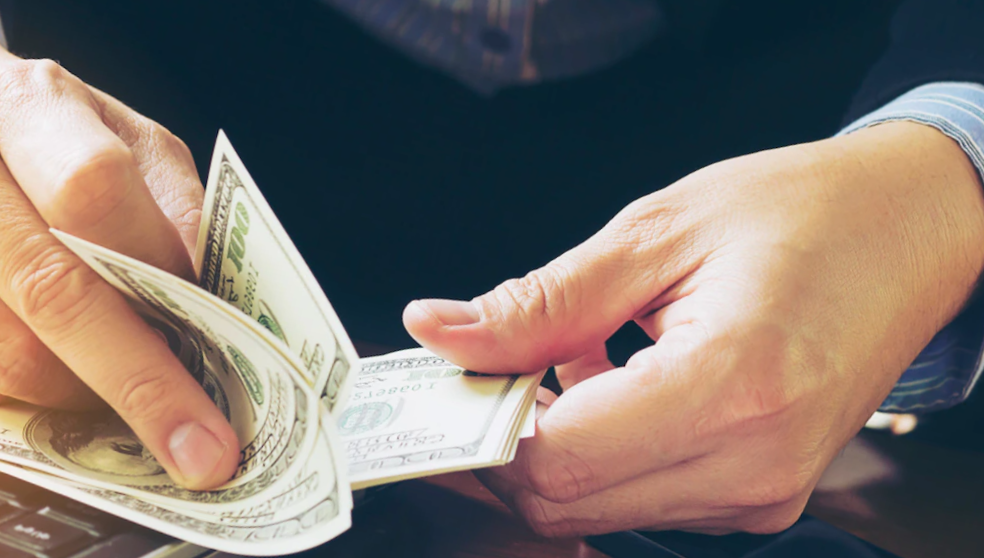 If you're trying to recycle your old laptop (or other electronics), Best Buy is an excellent option because it has the infrastructure in place to extract precious metals and other materials to reuse in new devices. Also, it's super convenient to just drop off a device "no questions asked."
When it comes to selling or trading in your laptop, Best Buy typically lowballs its offers. Since the brand has an abundance of brand-new items, it doesn't have a ton of demand for used and pre-owned computers. So, if you're trying to get the best price possible, it's better to use a third-party reselling site, preferably one that caters to laptop sales.
That said, because new laptops are relatively cheap, you won't be able to get much money for a used model unless it's in "like new" condition. Also, if you paid for premium upgrades like a high-end processor or extra RAM, you can often get a better price because your computer will likely be cheaper than paying for these upgrades out of the box.
The Bottom Line
If you have an old laptop that you want to sell or recycle, Best Buy is a great place to start. If you're looking to get rid of the laptop as quickly as possible, the chain makes it easy and convenient to do so. However, if you're trying to find the best deal on your old computer, you should probably search elsewhere.
Post ID: kWggzOVdw
Category ID: EgKjKRb
The responses below are not provided, commissioned, reviewed, approved, or otherwise endorsed by any financial entity or advertiser. It is not the advertiser's responsibility to ensure all posts and/or questions are answered.