Those who own Samsung devices might eventually need to look into the Samsung return policy for a refund on an item.
Whether you purchase a Samsung product direct from the manufacturer or from a retailer like Best Buy, you are likely to have some return options available to you. However, it's important to do your research and learn about Samsung's policies so that you take advantage of any refund options that you're entitled to. Below is a detailed overview of the Samsung return & refund policy.
What's Samsung's Returns Policy?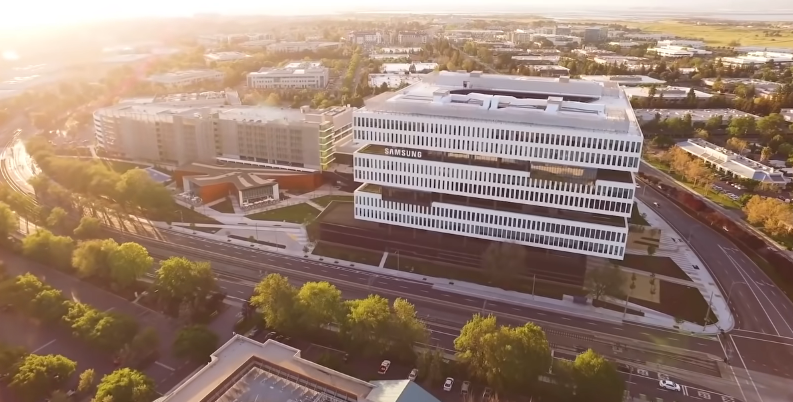 You need to know how to return a Samsung item if you are a frequent purchaser of Samsung products. At some point, you may change your mind about a Samsung product and decide that you'd like a refund on it. Although there are numerous ways to purchase Samsung products, the return and refund options are fairly similar regardless of how you bought your Samsung device. You will typically need to return your Samsung device within 15 days if you want to receive a refund for it. This holds true whether you make a purchase for home delivery or from a Samsung physical store location.
Although 15 days is the standard length of time available before you must return most Samsung products, there are some exceptions. Samsung offers customers more time to return certain items. Consumers who purchase vacuum cleaners or POWERBots manufactured by Samsung will have 30 days to return these items. It's also worth noting that Samsung customers might have up to 100 days to return certain items if there was a special promotion running when they were purchased. Samsung occasionally offers promotions that extend the return period on specific items.
Most of us tend to store sensitive information on electronic devices such as our cell phone. Samsung therefore typically stresses that customers who wish to return such products need to clear all their data from them. You should make sure that you've done a factory reset of your Samsung device before you return it to protect all your sensitive data such as your passwords and your private emails. Consumers also need to realize that they can only return Samsung products bought directly from Samsung or from an authorized retailer to Samsung. Consumers cannot return Samsung products bought from a private, independent vendor directly to Samsung for a refund.
Step by Step on How to return a Samsung item
There are a few different ways to return an item to Samsung. The best method for returning your product depends on how you bought your product initially. If you want to return an item that you bought on Samsung.com, you can request your return by :
Step 1: Signing in to your account on Samsung.com and going to the "My Orders" page.
Step 2: You'll then want to look for the item that you want to return and click on "RETURN" next to that item. You will be asked the reason why you want to return the item.
Step 3: Once you have entered all the required information, you will then be able to print out a shipping label. You will use this shipping label on the box that you send the item back to Samsung in. Another item that you'll get from Samsung.com is a Return Authorization slip.
Step 4: It's important that you put this Return Authorization slip in the box with the item you're returning. Make sure that you ship your return back to Samsung within 15 days.
If you need to return an item that you bought from a Samsung Experience Store, you'll want to go in to the store from which you purchased the item to return it. In this case, you simply need to go in to the store with the item in its original packaging. You should also bring your receipt along with you when you return your item. Whether you return your item by mail or at a Samsung Experience Store, you need to make sure that you get the item back to Samsung within 15 days.
Another possible scenario would be returning your Samsung item to a Best Buy store. You can conveniently return a Samsung item that you bought from a Best Buy store or online through Best Buy at any Best Buy store location. However, you still have to get your Samsung item back to the Best Buy location where you bought it within 15 days of purchasing it so that you can return the item.
Can I Return an Item to Samsung without the box or original package?
Consumers who wish to return an item to Samsung must make sure that it is in the original packaging. Samsung is unlikely to accept items for return if they are not in the original packaging. It's also important to note that items must be in new or like-new condition for Samsung to accept them as returns and offer a refund. That's why it's so important to keep the packaging for your Samsung products after you take them out of the box. You need to be careful about handling a Samsung product that you want to return. You might not be able to get a refund on the product if you have handled it a lot and if you have changed its data, software, or configuration excessively.
How Long Do you have to Return an Item to Samsung ?
It's important to act quickly when you want to return a Samsung product after purchasing it. Samsung does not give a great deal of time for returns. You can't wait any more than 15 days after purchase to return a standard Samsung product or you probably won't be able to get a return. However, you do have 30 days to return Samsung vacuum and POWERBot products.
Does Samsung Accept Returns Without a Receipt?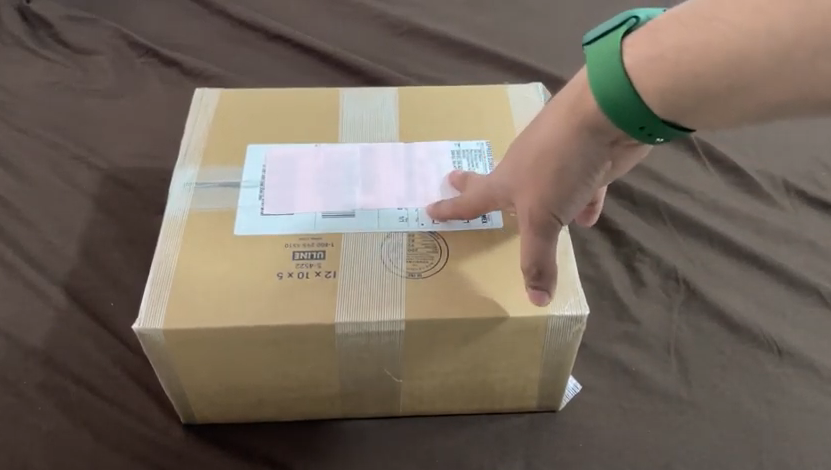 You will be expected to present your receipt when you send or bring your Samsung device in for a refund. If you do not have a receipt, you may not be able to return your device for a refund. A receipt is important because it provides that a Samsung device was bought direct from the manufacturer or from an authorized retailer. If you're interested in Samsung exchange without receipt, you can contact Samsung or the retailer you bought the item from to see if you can prove your purchase without a receipt.
Does Samsung offer full refunds?
You should receive a full refund for your Samsung device or appliance if you return it in perfect condition. However, you may not be refunded the full amount of the purchase price if your returned Samsung item is damaged in some way and you caused the damage. That's why it's essential to careful package your return item before sending it back to Samsung for a refund.
How Long do Samsung refunds take?
It can take up to five days for Samsung to process your refund. Once the return is processed, any refund that you receive should be credited to the payment method that you used to purchase the item. You should get your refund back on your debit or credit card somewhere between five and ten days after you sent the device back for a refund.
Where Can You Return a Samsung Online Purchase?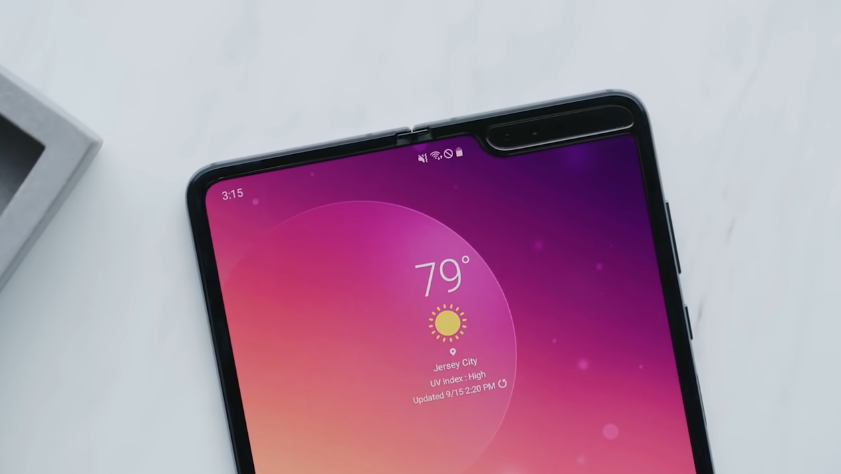 If you purchased a Samsung item online through Samsung.com, you will need to return this item to Samsung by mail. However, you can return a Samsung item bought online through Best Buy to a physical Best Buy location if you prefer.
What's Samsung customer service phone number?
Customers may have questions about returning an item and want to speak to a representative in person. You can contact Samsung customer service by calling 1-800-726-7864.
Does Samsung offer chat support ?
Samsung offers chat support that is available 24 hours a day, seven days a week. You can access chat support with Samsung by going on the company's website.
How Do I Check my Samsung order status?
If you have recently ordered an item from Samsung, you can conveniently check on the status of your order on Samsung's website. You can access order information on Samsung's website by signing in to your Samsung account. If you check Samsung order status, you can receive tracking information on your order. The order status feature on the Samsung website also makes it easy to make changes to an order after it is submitted. Another thing you can do by accessing your Samsung order status online is cancel an order.
You don't have to have an account to check the status of a Samsung order online. To check your order status without signing in to your Samsung account, you must provide your order ID. You must also provide your email address. Another piece of information you'll need to provide to find your order online is the shipping zip code, billing zip code, or phone number associated with your order.
What items can not be returned to Samsung ?
Samsung generally offers returns on most items sold as long as the purchaser begins the return process within 15 days or 30 days depending on the product. However, there are some items sold by Samsung that are not eligible for returns. If you purchased a final sale item, you will most likely be unable to return such an item to Samsung. Samsung will also not accept returns on products that it manufactured but that were not sold through Samsung or through an authorized retailer such as Best Buy.
Samsung reserves the right to refuse returns if they are deemed unreasonable. Your return is likely to be rejected by Samsung if it is damaged in some way and has undergone that damage in your possession.
Bottom Line
Although Samsung does accept returns, consumers will note that they don't generally have a great deal of time to instigate a return after making a purchase from Samsung. They'll also notice that they won't necessarily have a lot of options for return methods. Most consumers will find that they have to ship returned product back to the manufacturer rather than being able to return product bought online back to a store location. Consumers can only return their Samsung item to a physical store location if they bought their item from a Samsung Experience Store or from a Best Buy location. Because of some of these drawbacks of Samsung's return policy, Samsung scores a 6 out of 10 when it comes to its return and refund offerings.