When cleaning your house, having a robot handle the floors is super convenient. iRobot is one of the largest producers of automated vacuum cleaners and other devices. But what if you need to return your iRobot product? This article will outline the various steps necessary to fulfill this request, including a step-by-step guide. No matter the reason behind your return, this is what you need to know.
The iRobot Return Policy
iRobot has a pretty decent return policy that enables customers to experience their Roomba without hassles or red tape. The company allows customers to use their product for up to 60 days before returning it. If you're unsatisfied, you can send the item back and get a full refund.
iRobot also accepts gift returns and will repay for any unused or unopened accessories. If your purchase included a free gift, you must return the gift to get the total refund amount. Otherwise, the company will deduct the full retail value of the gift when processing the refund request. Although customers will be refunded the full amount of the product itself, they won't receive a refund for shipping and gift-wrapping costs.
iRobot also has a customer service number to call if the product arrives damaged. Customers must contact the company as soon as possible with proof of the damage for a full refund. According to the company, users have a 30-day window to report any shipping damage that may have occurred.
Finally, iRobot allows customers to cancel or change their orders. However, the company states that they often fulfill orders quickly, so cancellations are often impossible. Realistically, you'd have to cancel within 24 hours or so to ensure it goes through.
Note: This return policy only applies to purchases through iRobot directly. If you bought your product from a third-party vendor (i.e., Costco), you must adhere to that company's return policy. iRobot does not honor returns from third-party vendors.
How Long Do iRobot Refunds Take?
According to the company, refunds usually take five to seven business days to clear. When submitting a refund request, it's always best to provide as much information as possible. Knowing the details behind the return can help expedite the process.
Can I Return an Item to iRobot Without the Box or Original Package?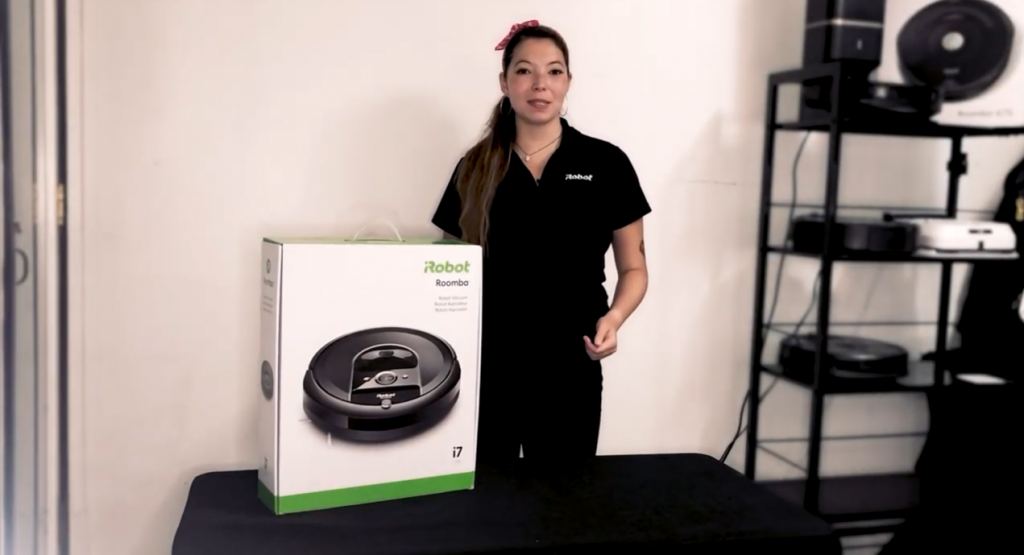 According to the company, all returns must include the original box or packaging whenever possible. However, as we all know, keeping the original packaging is not always feasible. For example, perhaps you received your product as a gift without a package. Or, maybe you accidentally damaged the packaging when removing the item. If you don't have the original box, you'll need to reach out to iRobot to figure out the best way to ship the item for a return. Depending on the situation, you should be able to send it back, as long as it's in decent condition.
In the event that iRobot doesn't allow you to return an item without the original packaging, you might be out of luck. In this case, providing as many details as possible could potentially help your case. However, as a private enterprise, it's up to iRobot to determine whether to accept a return or not. So, barring any extenuating circumstances, you might have to eat the cost of the item.
How Long Do You Have to Return an Item to iRobot?
iRobot offers a 60-day return period on all products. However, you must process your return within those 60 days. So, if the item arrives after 60 days from the purchase date, iRobot retains the right to refuse your return. To avoid any potential headaches or hassles, we recommend shipping a returned item at least one week before the period expires. Obviously, the sooner you send the product back, the easier it will be to process your return and refund.
For defective or damaged items, iRobot has a strict 30-day policy. So, it's always best to inspect your new purchase immediately after it arrives. This way, you can spot any damage and report it quickly. Also, you're more likely to have the original packaging so that you can avoid that hassle as well. For all defective and damaged items, iRobot requires you to call their customer support number at 1-800-727-9077.
Does iRobot Accept Returns Without a Receipt?
Fortunately, if you buy an iRobot product from the company directly, they should have all of your information on file. So, instead of providing a receipt as proof of purchase, you can simply attach the return packing slip to the outside of the box. If you don't happen to have this packing slip (i.e., you threw it away), you can simply provide these details:
Order Number - You should receive a confirmation email with this number.
Billing Name - The name of the person who purchased the item (i.e., you).
Shipping Address - This may be your house, or you might have sent it elsewhere, like your office.
If you don't have your order number, we recommend calling the customer service number to see if they can look up that information based on the details you do have. For example, providing the credit card number for the transaction may be all that's required to get your order number.
You may be wondering if you can do an iRobot exchange without receipt. Unfortunately, iRobot does not offer exchanges, but it does provide a trade-in program. You can trade-in your used Roomba and get a credit to purchase a new one. The credit is much less than the purchase price, so it's better to get a full refund and buy the model you want afterward.
Does iRobot Offer Full Refunds?
Yes, iRobot offers full refunds for products still in good condition and in the original packaging. If you don't have the original package, you may have to pay a restocking fee if the company allows you to process the return at all. Also, the refund only applies to the product itself and its accessories. You cannot get a reimbursement for shipping costs or gift-wrapping expenses.
iRobot also sometimes offers free gifts with some purchases. If you return the item but keep the present, the company will deduct the retail value of that gift from your refund. You may also be wondering, "what items can not be returned to iRobot?" The answer is any open accessories, including cleaning solution for a robot mop.
Can You Return an Online Purchase to the Store?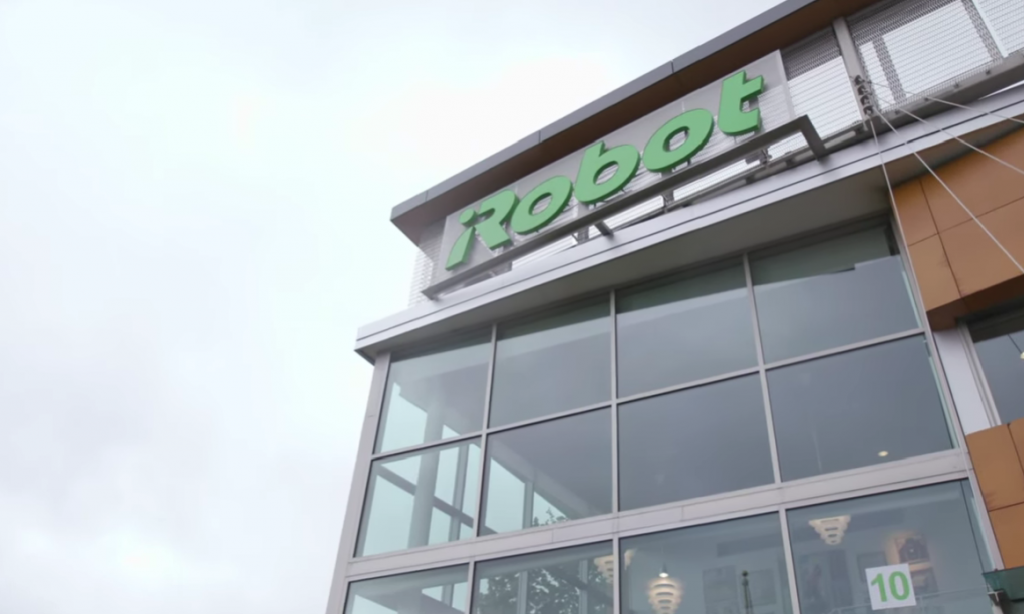 iRobot does not sell its products directly in physical stores. Basically, you can't go to the "iRobot store" and pick out a Roomba. That said, the company does sell its products through third-party vendors and affiliates. When purchasing a Roomba through an affiliate, iRobot's return policy is null and void. Instead, you must follow the return policy of the vendor and no one else.
It's also up to each vendor to determine whether online purchases must be mailed back or if they can get returned in-store. So, before making your purchase final, it's good to brush up on your store's policies.
What's iRobot's Customer Service Phone Number?
iRobot only has one customer service phone number for all issues relating to the company's products. That number is 1.800.727.9077. The customer service department is open Monday through Friday from nine a.m. to nine p.m. On the weekends, you can reach a representative from nine a.m. to six p.m.
Does iRobot Offer Chat Support?
No, iRobot does not offer a live chat service. However, you can send the customer support team an email outlining your situation. For returns, you must select the "after-sales" option from the drop-down menu.
How to Return an iRobot Item
Here are the steps involved in returning a product to iRobot:
Step One: Take Pictures of the Item's Condition - Even if the product seems like it's in good shape, you never know what can happen in transit. If something gets damaged on the way back to the warehouse, you want evidence to show it wasn't your fault.
Step Two: Contact iRobot - Before packaging your product, you should notify iRobot of your intention to return the item. This way, you can ask about potential issues, like not having all the original packing materials.
Step Three: Pack Your Product - Do this as carefully as possible to avoid damaging the item. If you don't have all the original packaging, try to use professional-grade materials, such as packing peanuts.
Step Four: Ship Your Return - Use the packing slip provided or print a new one to attach to the outside of your package. When shipping your return, be sure to get a tracking number so you can monitor when it arrives at iRobot's warehouse.
Step Five: Follow Up - Once you're notified that the package has arrived, contact customer service asking them about it. Doing this gives you a documented timeline, just in case things move slowly on their end. It's always best to have a paper trail and to be proactive.
How Do I Check My iRobot Order Status?

You can check iRobot order status on its website. You can simply enter your order number and the email you used to place the order, and they'll show you the status immediately. You can find this page here.
Final Verdict
Overall, iRobot makes it easy and relatively painless to return a product for any reason. As long as you keep the item in decent condition and hold onto the original packaging, you should be able to expect a full refund pretty quickly. Therefore, we give iRobot a returnpolicy score of 4.5 out of 5 because:
Large Return Window - 60 days is more than enough time to test your Roomba and make sure it works for your needs. Also, sending a product back within this time is pretty easy.
No Questions Asked - iRobot understand that returns and refunds are a natural part of doing business. The company doesn't seem to be looking for excuses to deny a return.
Accessible Support Team - While we would prefer the company to offer a live chat feature, the customer service department is usually available during its posted hours.