Jan 13, 2023
Apple is nothing if not innovative, so it's no surprise that the tech company is constantly releasing new versions of its products. But what are you supposed to do with that old iPad or Apple Notebook when you buy a new one?
Rather than sending your old appliances to the landfill, you may want to look into the Best Buy Trade-In program. Best Buy is the nation's largest recycler of e-waste and appliances and may even give you credit towards a new upgrade.
But is the Best Buy Trade-In program the best option for you? Let's take a closer look at the program to help you decide.
Go to BestBuy.com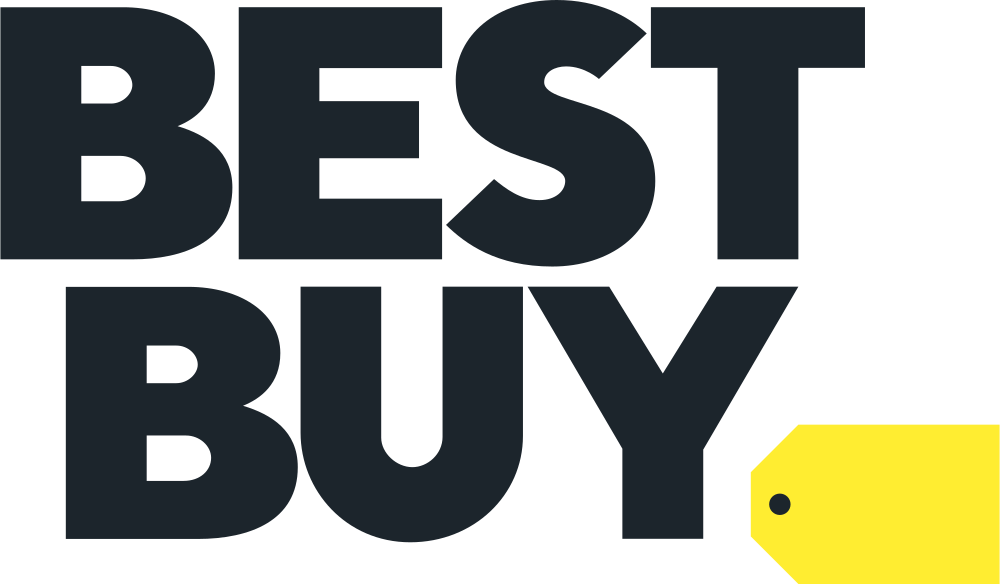 Best Buy
Does Best Buy Give You Money for Trade-ins?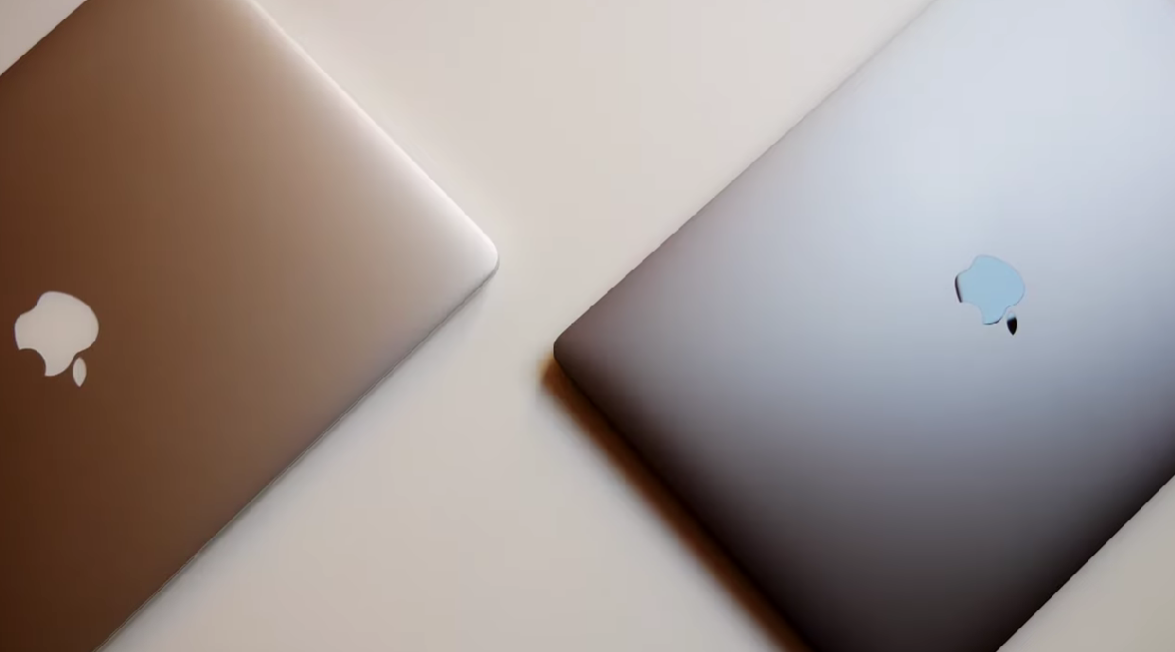 It's important to be aware that you won't receive cold hard cash, but a Best Buy gift card worth the value of your trade-in. While Best Buy accepts a large range of Apple products, it may come as no surprise that the amount of credit you'll qualify for highly depends on several different factors.
These range from the model of your device to the condition it's currently in. Luckily, Best Buy makes it very easy to find out how much credit you can get for your device.
Simply head over to the Best Buy Trade-In site and select the device you're interested in selling. You'll then be asked a series of questions about your device including:
Year and model
Screen and memory size (if applicable)
Condition of the charging cord and adaptor
Whether the device still charges
A confirmation of factory reset
You'll then be presented with a quote that details what your device is currently worth. If you decide to accept the offer, you can either take your device to the Best Buy location near you or mail in the device in exchange for an e-Gift card.
Should I Sell My Macbook to Best Buy In-Person or Through the Mail?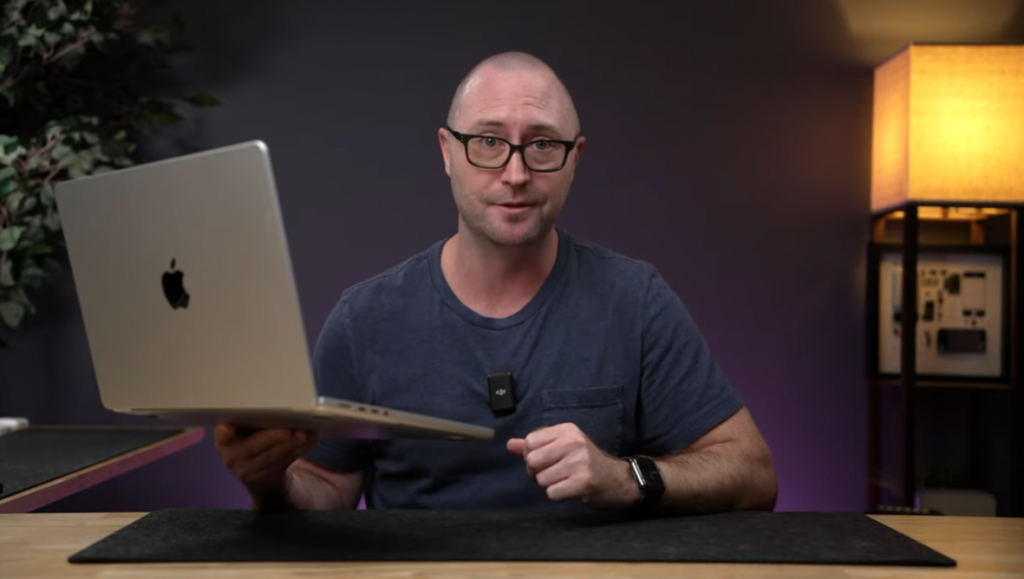 If there is a Best Buy location near you, trading in your device in person is definitely going to be the quickest route. Just make sure you also bring your driver's license or a state-issued ID.
The Best Buy team will verify the condition of your device, have you sign a statement of ownership, and present you with a gift card for its value on the spot.
If you do decide to mail your trade-in, the good news is that Best Buy will cover the shipping costs. To go this route, first, get your estimate on the website mentioned above and then follow the prompts that will be presented when you select the "ship" option.
You'll be instructed to either drop off your mail-in package at a UPS store or arrange for a UPS home pickup. You'll need to act quickly because Best Buy needs to receive your device within 14 days or give you an estimate to ensure that it will remain valid.
Once your product is received, Best Buy will verify its condition, confirm the estimate offer via e-mail and then send you a Best Buy e-Gift card within 5 business days.
How Much Does Best Buy Pay on Average for Apple Products?
As mentioned above, how much credit you can expect will largely depend on a few different factors. To give you an idea of what you can expect, we obtained several estimates for different products from the Best Buy Trade-In program.
Product Model
Condition
Screen/Storage Size
Estimate 
iPhone 13
Good
128GB
No screen damage - $340
With screen damage -$170
iPhone 13 Pro
Fair
256 GB
No screen damage - $300
With screen damage - $100
iPhone 13 Pro Max 5G
Broken
1TB
$0
IPad (9th gen)
Good 
64GB
No screen damage - $160
With screen damage - $80 
Macbook 2018
Good
512 GB/Power cord included
With power cord - $120
Without power cord/ability to hold a charge - $55 
Apple Airpod Headphones
Various
N/A
Good Condition - $100
Poor Condition - $35 
Apple Watch Series 7
Various
45mm Silver Stainless Steel Case
Good Condition - $150
Poor Condition - $52.50
Apple TV HD
Good
32 GB
With Remote and Cable - $20
Without Remote and Cable - $0
As you can see, the shape of your device and its screen matter a great deal when it comes to getting the best value for your trade-in. A working iPhone 13 with no screen damage but the lowest amount of storage available will still pull in more money than a broken iPhone 13 Pro Max with the maximum storage available.
Overall, we found that if your item still turns on, holds a charge, and comes with any accessories that were included, you should be able to get at least some credit for it.
Does Best Buy Accept Trade-Ins on Older Products?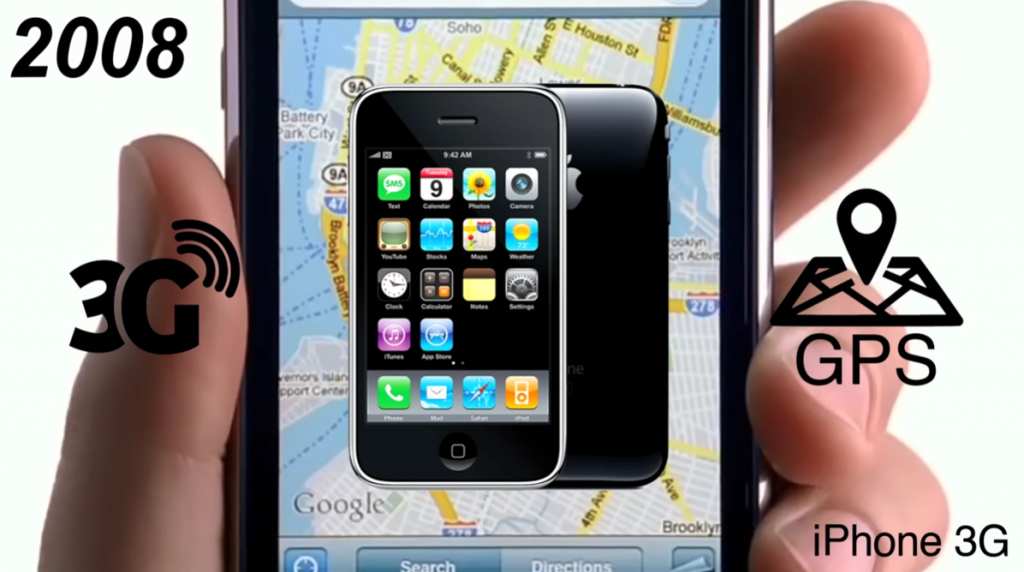 While most of the items we included on the chart above are of the newer variety, we did also check to see if age was a factor. The answer seemed to be along the lines of – it depends on the product.
We were able to get a $100 estimate for a 3rd generation 64GB iPhone in good condition and with no screen damage. But when we asked for an estimate on a 1st generation iPad, our trade-in value came up as $0, regardless of the amount of storage or condition.
It never hurts to get a free quote on the Best Buy Trade-In website, just to see what it's worth. Even if it doesn't apply for any credit, Best Buy will still recycle it for you for free if you're looking to get rid of it.
If you do have an ancient device, such as a 1st generation iPad, however, it may also be worth hanging onto if it's in good condition. Who knows – someday it may become a valuable collector's item that you can sell on eBay!
Does Best Buy Take Old Apple Watches?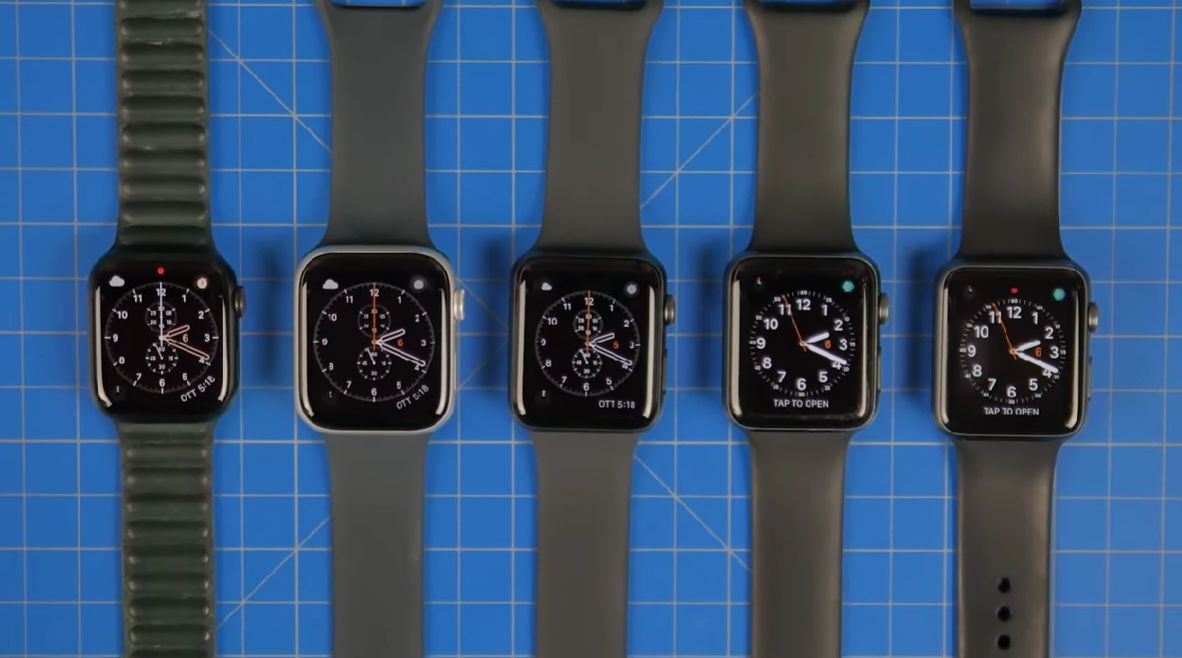 Can you trade in AirPods at Best Buy? What about iPhones, tablets, computers, and streaming devices?
Best Buy will recycle almost any electronic product for free but also offers credits for a wide range of old devices. Best Buy currently offers trade-in credit for the following Apple products:
iPhone
iPad
MacBook
MacBook Air
MacBook Pro
Apple Smartwatch
Apple AirPod Headphones
Apple Streaming Devices
Can I Sell My Mac Back to Apple for Cash?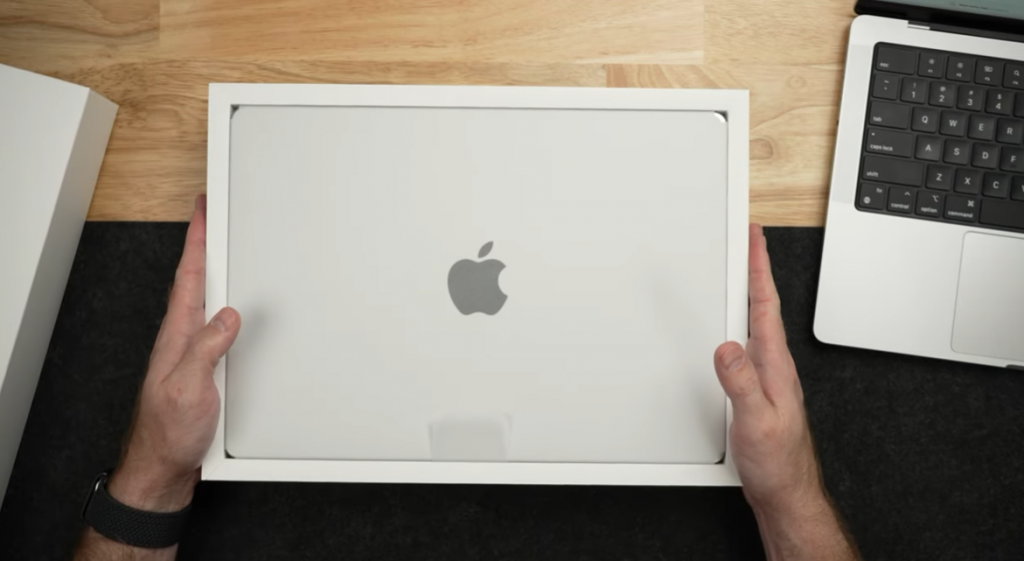 Before you take your old Apple product back to Best Buy, it's definitely worth getting a quote from Apple's trade-in program also. While Apple doesn't offer trade-ins on as many products as Best Buy, they do have trade-in offers for the following products:
iPhone
iPad
Mac Computers
Apple Watches
(ironically) Androids
The trade-in process is similar to Best Buy's and is much quicker if your device is in good condition. The major difference is that with all products except for iPhones, Apple will ask you to enter the serial number rather than the model number.
In order to find the serial number for your device, just go to Settings > General > About.
As far as the questionnaire, Apple doesn't seem as concerned about how much storage your device has if it's still in good working order.
If it's not in the best condition, Apple will get a little more specific as far as determining what's wrong with it. For instance, they'll ask you things like whether it will still turn on, if the buttons still work, whether the screen is shattered or just cracked, etc.
Let's compare Best Buy vs Apple trade-in estimates on the iPhones from the chart above.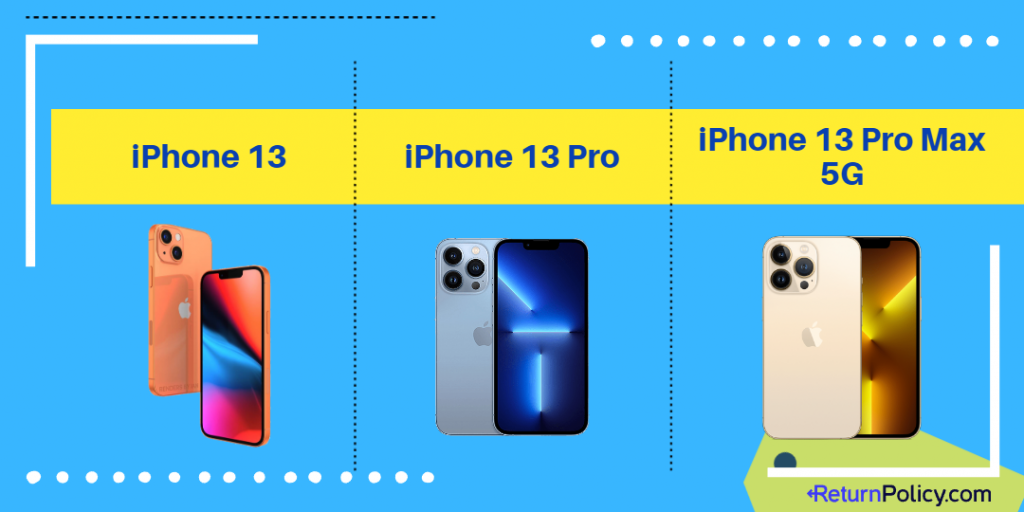 | | | | |
| --- | --- | --- | --- |
| Product Model | Condition | Best Buy Estimate | Apple Estimate |
| iPhone 13 | Good/No screen damage | $340 | $410 |
| iPhone 13 Pro | Fair Condition/Screen Damage | $100 | $200 |
| iPhone 13 Pro Max 5G  | Broken | $0 | $0 |
As you can see, you may be out of luck with a broken phone, no matter how fancy it may be. But if you've got a device in good or fair condition, then you may be better off trading your device into Apple directly.
How Does Apple Trade-In Work?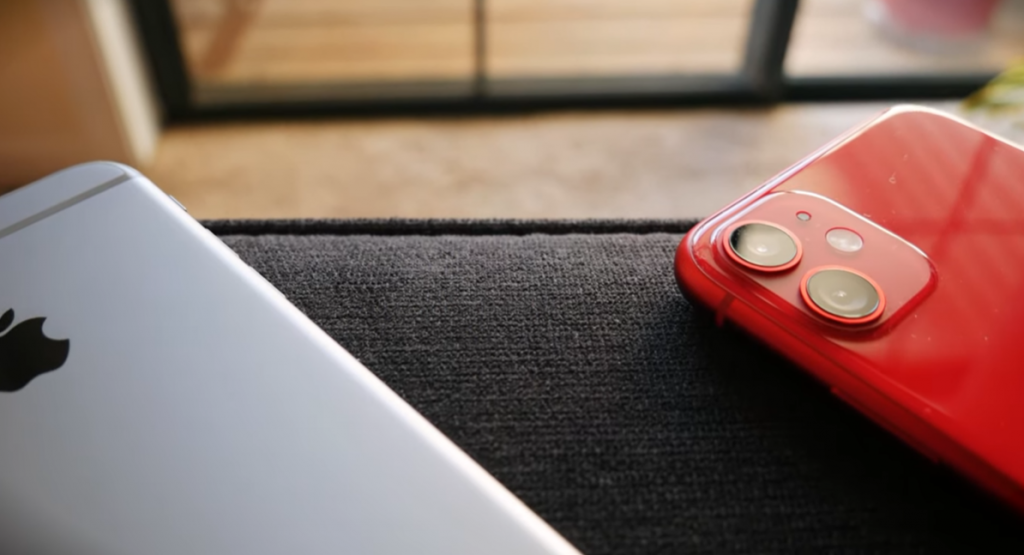 The Apple trade-in process is incredibly similar to Best Buy's. If you take your device to an Apple store, you'll get an instant Apple credit or gift card for the value of your estimate.
If you want to do a trade-in during the process of purchasing a new Apple device online, Apple will arrange for you to send them your trade-in device. When Apple receives your old device, they'll credit it's value back to you on the purchase method you used to buy your new device.
If there's a remaining balance, they'll send it to you on an e-Gift card. If you do a trade-in without making a new purchase, they'll just send you the entire value of your device on an Apple e-Gift card.
Conclusion
We hope this has helped answer some of your questions about how to resell your outdated Apple products! As you can see, it never hurts to get multiple quotes from stores like Best Buy or from Apple directly.
Even if you don't manage to get a great deal of credit for a device with a cracked screen, hopefully, you'll at least be able to put it toward a screen protector for your new device!
Post ID: 06kklvQ3n
Category ID: EgKjKRb
The responses below are not provided, commissioned, reviewed, approved, or otherwise endorsed by any financial entity or advertiser. It is not the advertiser's responsibility to ensure all posts and/or questions are answered.