The Nordstrom Return Policy
The Nordstrom return & refund policy offers three simple options for returning items purchased at a Nordstrom store or on Nordstrom.com.
In-Store Returns
Curbside Returns
Mail-In Returns
How To Return a Nordstrom Item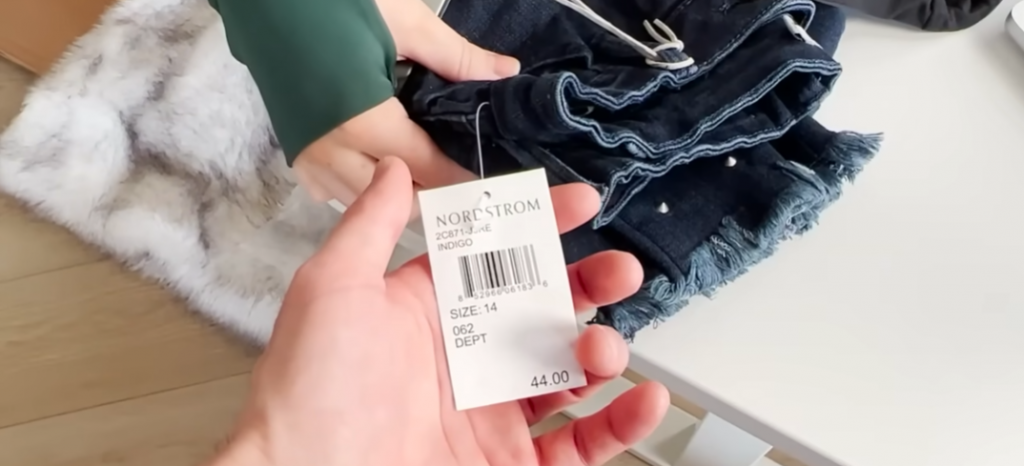 Let's break down how to make a return using each of the three available options.
In-Store Returns
To return an item to your nearest Nordstrom store:
Use the Nordstrom store locator to find a location near you.
Take your items, receipt/order number, and original form of purchase to the store.
Ask for assistance at Customer Service, Express Services, or any register.
Curbside Returns
Curbside returns are available at Nordstrom stores for most items, except for Nordstrom Rack purchases, fine jewelry, designer items, or open baby items. To start a curbside return:
Navigate to the returns page and enter your order number and zip code.
Process your return online and select the "curbside return" option.
Follow the instructions provided to drop off your item curbside at the nearest available store. This is a great way to avoid the hassle of having to return your item through the mail.
Mail-In Returns
If you don't have a Nordstrom location nearby, then you can use the store's convenient mail-in return option.
Begin by typing in your order number and zip code on the Nordstrom returns page.
Print off the prepaid shipping label that Nordstrom will email you and attach it to your package.
If you don't have a printer, you can take your package to an eligible USPS location and show them your QR code. They'll then be able to print the free shipping label for you.
Mail the package and await your refund.
How Long Do Nordstrom Refunds Take?
If you return your item to the store or drop it off using the curbside return option, then your refund should appear within 5 – 7 business days. If you mail your purchase back, then it may take anywhere from 10 – 14 days to be received, with an additional 5 – 7 days for processing.
Can You Return a Nordstrom.com Purchase to the Store?
Yep! The Nordstrom return & refund policy outlined above also covers items purchased on Nordstrom.com.
Can You Return a Nordstrom Item to Nordstrom Rack (and Vice Versa)?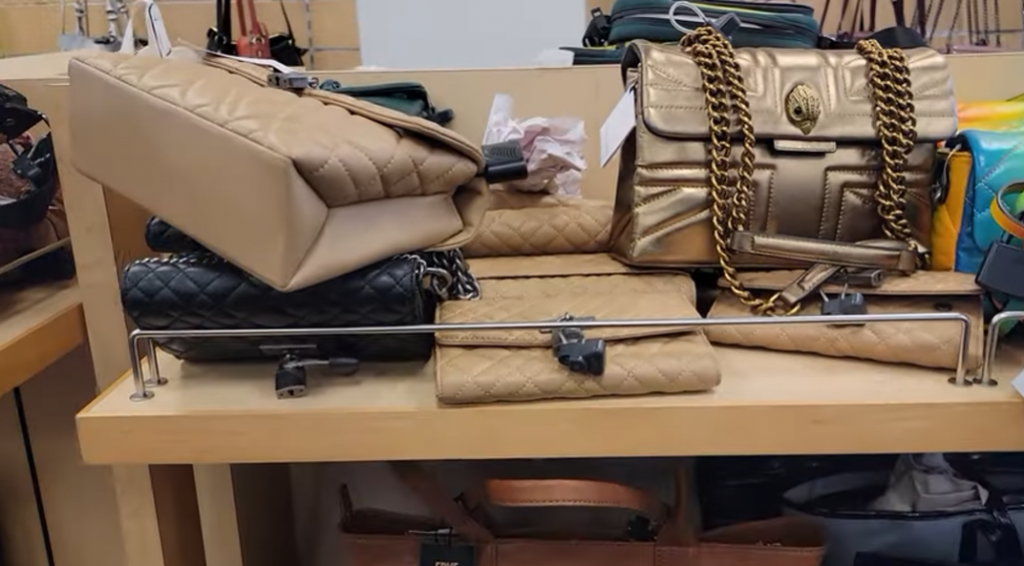 Nordstrom Rack now accepts returns for many items purchased at Nordstrom or on Nordstrom.com. The only exceptions are fine jewelry, designer items, and boutique returns.
If you purchased an item at Nordstrom Rack, you can return it to any Nordstrom Rack or Nordstrom location in the U.S. You will have to actually go inside a Nordstrom store, however, as curbside returns are not available for Nordstrom Rack purchases.
Just make sure to bring your receipt and original form of payment. The Nordstrom Rack return policy is very similar to Nordstrom's and includes additional options such as free mail-in returns.
Can I Return an Item to Nordstrom Without the Box or Original Package?
Nordstrom doesn't seem to be too concerned with whether you still have the original packaging for your order. The only exception is for special-occasion or designer items, which must be returned with their original tags and packaging.
Other than that, the Nordstrom return policy is pretty open-ended in that the store will always do its best to accommodate customers in a fair way.
Nordstrom only asks for the same courtesy in return and reserves the right to refuse a refund in unreasonable situations. If you simply purchased the wrong size or decide that an item you bought wasn't for you, it's unlikely that the Nordstrom return policy will present any problems.
If you try to return an item you purchased five years ago and have obviously worn regularly, however, you may be met with Nordstrom's right to refuse a refund.
Can I Return an Item to Nordstrom After Using It?
If you've already worn the item or items you purchased from Nordstrom, you may still be able to return them – with two important exceptions. Throughout the store's history, many customers attempted to take advantage of the Nordstrom return policy when it came to special-occasion clothing and designer items.
Such customers would make purchases, wear them once to a special event, and then attempt to return them for a refund. For this reason, some garments at Nordstrom now come with a special tag that states that the item cannot be returned once it's removed.
If you purchase an item in one of these two categories, whether from a store or online, it's incredibly important to try it on before removing any of the tags. If you do decide to return it, it will need to be in the same condition as when you first received it, complete with the original packaging and attached tags.
How Long Do I have to Return an Item to Nordstrom?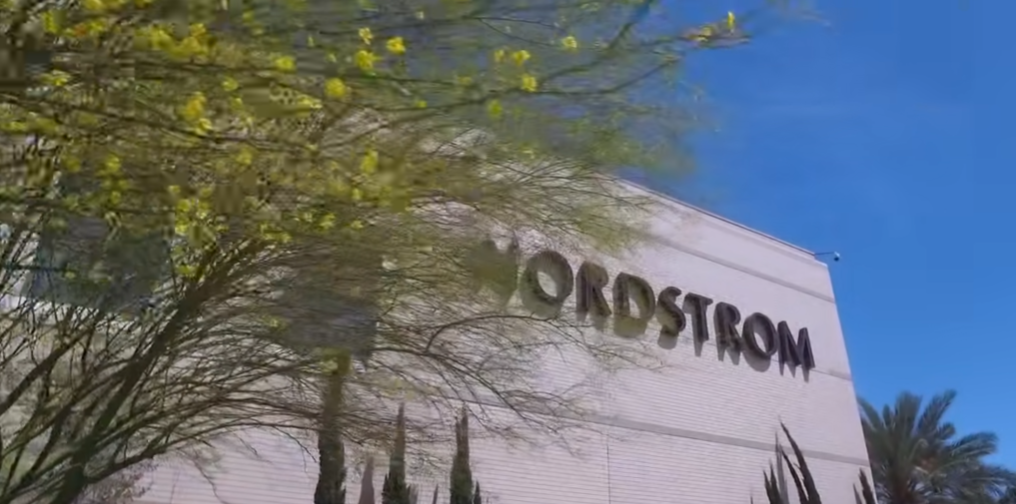 Nordstrom's return policy is incredibly generous in that returns and exchanges are not subject to a time limit.
Does Nordstrom Accept Returns and/or Exchanges Without a Receipt?
It will likely come as no surprise that it's a lot faster and easier to get a return or exchange at Nordstrom if you can locate your receipt or order number. If you placed your order online, try checking your confirmation email to locate your order number easily.
Even if you can't find either, Nordstrom may be able to help you locate your purchase by using other forms of information such as your credit card number. If it proves impossible to find a record of your purchase, then you may still be able to get store credit for the item's current price.
What's the Nordstrom Customer Service Phone Number?
For general customer service assistance or help with refunds or exchanges, call 1.888.282.6060 in the U.S. or 1.877.794.5304 in Canada.
Does Nordstrom Offer Chat Support?
Nordstrom does offer online chat assistance. Simply click the chat link for the United States or Canada on the store's customer service contact page and a chat box will appear on your screen.
Does Nordstrom Offer Full Refunds?
Nordstrom does everything possible to keep customers happy. So, you should be able to get a full refund if you can locate your receipt, order number, or proof of purchase. The refund will be sent back to the original form of payment used to make your purchase.
If the store can't locate any record of your purchase, you may have to settle for a gift card for the item's current price. This can easily be avoided by signing up for a free account on Nordstrom.com.
How Do I Check My Nordstrom Order Status?
There are two simple ways to check in on your order at any time:
If you have a Nordstrom account, simply sign in and navigate the order status section from your dashboard.
Go to Nordstrom's Order Status page and type in your order number and zip code.
What Items Can Not Be Returned to Nordstrom?
Nordstrom's return policy is incredibly liberal, but there are a few items that are not eligible for return. These include:
Gift cards
Designer or special-occasion wear with removed tags. The tags on such items are clearly marked to indicate that they will not be eligible for return once the tagging is removed.
Balsam Hill items cannot be returned to Nordstrom stores but may be returned directly to Balsam Hill within 30 days of purchase or prior to December 25th. Call 1.800.518.8509 for assistance.
Casper beds may require customer service assistance. Call 1.888.282.6060 for more information.
For assistance returning Westin Heavenly beds, call 1.877.399.9397.
Fine jewelry can only be returned to locations with a fine jewelry department or through the mail. Follow the return instructions included with your order or call Nordstrom customer service for assistance.
Conclusion
We give Nordstrom a rare return policy score of 10 based on its incredible generosity. While Nordstrom's return policy reserves the right to refuse a return to customers who are obviously abusing it, such instances are rare.
Not only can you return almost anything to Nordstrom, but the store also offers three convenient return options. We also give Nordstrom bonus points for the ability to have USPS print your shipping label for you, as we all know the frustration of having your printer run out of ink when you need it the most.