Consumers return billions of dollars in merchandise to retailers annually in the United States. According to the National Retail Federation and Appriss Retail, roughly 10.6 percent of total retail sales in the country were returned in 2020. Luckily, thanks to return policies for companies such as Kohl's, consumers can return items they deem they no longer need, broken or damaged, missing pieces, or because they changed their minds.
What's Kohl's Returns Policy?
Consumers needing to make a return to Kohl's can have peace of mind knowing that this company has one of the most liberal return policies of all retail chains in the United States. Kohl's accepts most returns with or without a receipt up to 180 days after the purchase date. Some exceptions apply, especially for items such as premium electronics, watches, and beauty purchases.
The payment method used to purchase the items determines how the refund is given to the customer. For example, cash would be returned at the close of the return transaction if payment were made using cash. If a credit card or debit card were used, the return amount would be reapplied to the same card the item was purchased with. If Kohl's Cash or reward points were used, Kohl's Cash or reward points would be reissued to the customer. Customers using coupons will receive the actual amount paid, not the item's value, before the coupon was applied at the time of purchase.
How Long Do you have to Return an Item to Kohl's?
Kohl's return policy allows customers to return purchased items in-store or online at Kohls.com within 180 days from the purchase, with or without a receipt. This return timeline applies to most items purchased online or in the store.
For premium electronics and watches, customers only have 30 days to return or exchange the item in its original packaging and with the purchase receipt. Additionally, there is a special holiday return policy for electronics purchased between November 1st and December 25th. These items can be returned through January 31st with the original packaging and receipt.
Beauty products, including Sephora at Kohl's and Wellness Market, must be new or only gently used and can be returned within 60 days from the date of purchase with a valid receipt.
Select Food Network products available at Kohl's are backed by a lifetime limited warranty covering any material or workmanship defects. This warranty misuse damage, accidental damage, scratches, stains, discoloration, damage from overheating, or incidental damage. Food network items covered by the warranty can be returned to any Kohl's location at any time. Returns made with the receipt will be credited for the amount paid to the original payment method. Returns without a receipt will be refunded for the amount paid in the form of a Kohl's Merchandise Credit.
Does Kohl's Accept Returns Without a Receipt?
A receipt is not necessary to make a return to Kohl's. In many cases, the sales associate can look up your purchase using their computer system by using your credit card or Kohl's account.
Kohl's also uses SKU numbers on all items sold, which are used to track purchases and help facilitate returns. For example, if you paid cash for your purchase, the SKU could help verify your purchase. However, the refund amount would be based on the current sale price.
Does Kohl's offer full refunds?
Kohl's offers full refunds on all purchases made within the designated time frame, except for those who pay cash and try to make a return without a receipt. When returning an item that was paid for in cash without a receipt, the SKU can help validate the purchase; then, the refund amount is based on the current price of the item, regardless of if it is on sale or clearance. Customers always have the option for a Kohl's exchange without receipt for the same product or one of equal or lesser value.
Additionally, items paid for using Kohl's Cash are returned for the full purchase amount, but in the form of Kohl's Cash. Kohl's Cash given for a return must be used within 30 days of the return.
How Long do Kohl's refunds take?
In-store credit and cash back are completed immediately at the point of return. However, if the money is being credited to a debit or credit card, it can take seven to ten days, depending on your bank.
Can you return an online purchase to the store?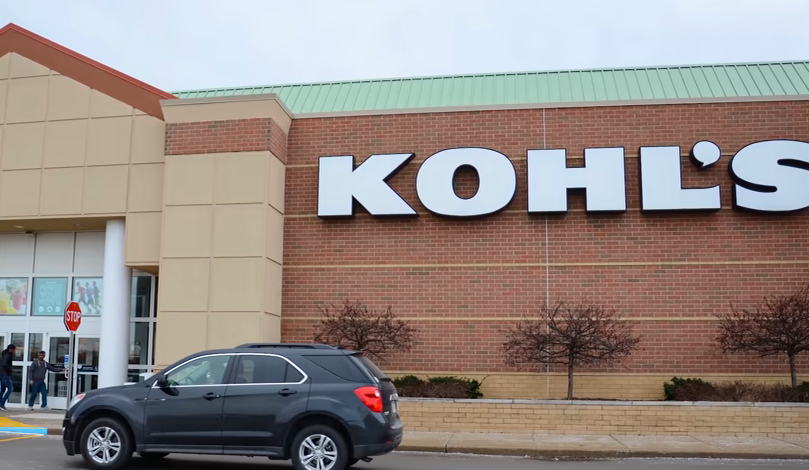 It is possible to return or exchange an item at a Kohl's store originally that was purchased online at Kohls.com. Bring the item with the packing slip to the store to return an online purchase. The only exception is larger items delivered by freight cannot be returned at a Kohl's store.
What's Kohl's customer service phone number?
The customer service phone number for Kohls.com and order questions is (855) 564-5705. The customer service number for the Kohl's Card and payment questions is (855) 564-5748. Click here to access Kohl's via online chat.
Does Kohl's offer chat support?
Kohl's does offer chat support and can be accessed at the bottom of the returns' page by clicking "Ask Us."
How to return a Kohl's item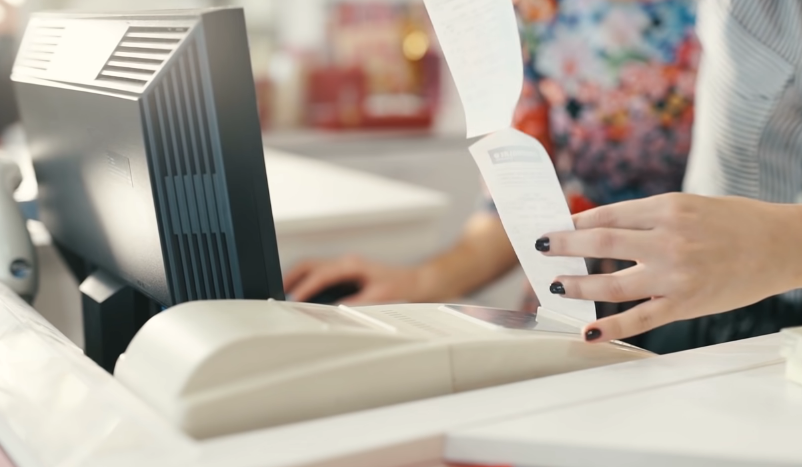 Prepare your return by gathering all items, accessories, tags, packaging, boxes, and receipts. Assemble items in packaging as best as possible to help make the return process more manageable. If you do not have a receipt and paid cash, ensure the thing you plan to return still has the SKU number attached. Your Kohl's Card information or shipping invoice can also be used as the receipt to return an item.
If you do not know where to return the items, check online for the nearest Kohl's location.
Bring the item to your local Kohl's store and see one of the sales associates at the customer service desk in the store. Let them know you want to return the item and present the item with a sales receipt (if possible) or documents showing proof of purchase and purchase price. The cashier will process the return and ask if you want to exchange or return the item. They may also ask why you want to return the item or if it is damaged.
Once the return is in the computer, the cashier will return the money using the same method used to make the purchase. If you had bought the item using a credit or debit card, the funds will be credited to the account and can take seven to ten days to process and appear on your statement fully.
Though not always necessary, it is suggested to have the credit or debit card used to make the purchase and have it with you. The cashier may need to swipe the card to verify where to send the refund. If you do not have the original payment method available, let the sales associate know, and they may still be able to process the return, or they may have to issue you a store credit.
How Do I Check my Kohl's order status?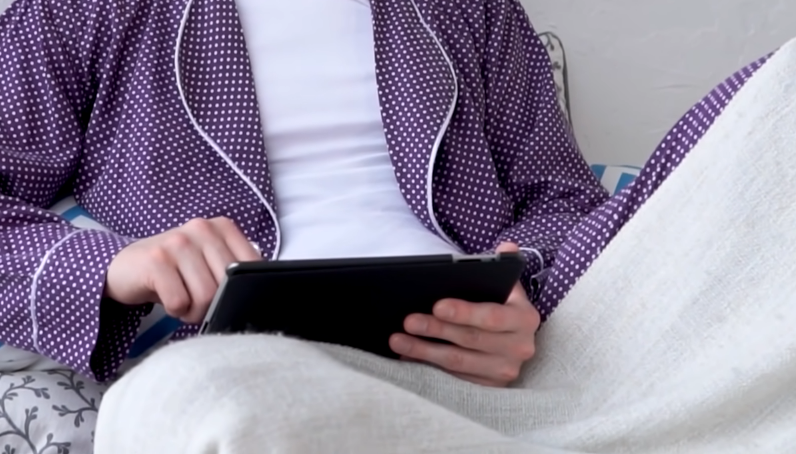 If you have a Kohls.com account, log in using your email address and password. Then click on "track your order" or look at your order history. You can see your orders and track when they might be shipped and delivered there.
If you checked out on Kohls.com as a guest, click here check Kohl's order status. Enter your order number, billing zip code, and email address on this page, then click "continue." The next page will share all the information about the shipping and delivery of your Kohls.com order.
What items can not be returned to Kohl's?
Kohl's accepts most items for return, but there are a few exceptions. For example, premium electronics and watches cannot be returned to Kohl's beyond 30 days after the original purchase date. In addition, overly used beauty products cannot be returned to Kohl's, and new and gently used beauty products cannot be returned beyond 60 days after the original purchase date.
Gift cards cannot be returned to Kohl's; however, items purchased using gift cards can be returned. If possible, have the original gift card available when returning items because Kohl's will refund the money to the original card. In addition, you will be issued a Kohl's Merchandise Credit if you do not have the original card.
Can I Return an Item to Kohl's without the box or original package?
It is possible to return an item to Kohl's without the original packaging or without the price tags within 180 days of the purchase. The only exception to this policy is the "Premium Electronics" policy, which is only 30-days from the purchase date, and these items must have the original, undamaged box and the receipt. If you do not have a receipt or an account with Kohl's, the purchase date can be looked up based on account activity.
It is also possible to return clothing after it has been washed. For example, if you purchase a shirt that shrinks after washing and no longer fits, Kohl's will accept it as a return within 180 days, with or without a receipt and with or without tags.
Can I return my Amazon.com purchase to Kohl's?
Amazon.com purchases can be returned at local Kohl's stores. After letting Amazon know your intention to return the item using their online return process, you will be given a QR code. Bring the thing you want to return and the QR code to a participating Kohl's store. Show the sales associated with the QR code on your smartphone and Kohl's will accept the return, pack, label, and ship it for free.
The Bottom Line
Kohl's has one of the best return policies, providing consumers peace of mind that their purchase can be returned for whatever reason, regardless of whether they have a receipt. We give Kohl's a return policy score of ten(10) based on how easy it is to understand and how effortless it is to return items to Kohl's. A bonus is that Kohl's accepts returns for Amazon.com, making these stores a go-to place for shopping and returning unwanted, broken, or damaged items.