Almost everyone has made a return to a store at one point in their life and has an understanding of how the process goes. According to CNBC, returns to retail establishments have increased an average of 16.6 percent in 2021, which was only 10.6 percent one year prior. The total amount of merchandise returned to the store averages approximately $761 billion annually.
JCPenney Returns Policy
The JCPenney return policy allows for just about anything to be returned to the store, including items ordered from JCP.com. There are few exceptions, but most things can be returned or exchanged within 60 days of the original purchase with a receipt. The exceptions to the return policy include items that cannot be returned, such as face masks, body jewelry, ear-piercing kits, personalized items, gift cards, and special orders.
Returns with a receipt will be issued the same way the item was purchased, such as if payment were cash, credit card, JCPenney Gift Card, JCPenney Credit Card, etc., the refund would be issued to the customer using the same method of payment.
Returns made without a receipt will be exchanged for the same item or refunded; however, the refund will be issued as a JCPenney Merchandise Return Voucher based on the item's lowest selling price within the previous 45 days. A valid ID is required for all returns and exchanges without a receipt.
According to the JCPenney website, they reserve the right to limit returns and exchanges, with or without a receipt, and the company monitors the returns through a third-party service.
How Long Do You have to Return an Item to JCPenney?
For most items, JCPenney's return policy requires things to be returned within 30 or 60 days, depending upon the item. Some exceptions exist for jewelry, electronics, and household appliances, which are listed below.
JCPenney's Jewelry Return Timeframe
Customers have 60 days to return fine jewelry and watch with a receipt; however, if the watch appears worn or is missing any accompanying accessories, it will not be accepted for return. Fitness trackers and smartwatches must be returned, unworn, and with the receipt within ten days of purchase.
Jewelry boxes and armoires must be returned within 30 days of delivery with the receipt. Returning these items may involve non-refundable delivery fees, surcharges, and a 15 percent restocking fee.
JCPenney's Electronics Return Window
Consumers have 30 days to return electronics and must have a receipt and all accompanying accessories and manuals. Additionally, furniture must be returned within 30 days of delivery with a receipt, with a 15 percent restocking fee and an $85 pick-up fee on all furniture.
JCPenney's Return Window for Mattresses and Beds
When buying a mattress, customers have 120 days from the day of delivery and have a receipt for the return. Additionally, when returning a bed, there is a 20 percent restocking fee and an $85 pick-up fee.
JCPenney's Fitness Equipments Return Timeframe
Fitness equipment has a shorter return timeframe and must be returned within 48 hours of delivery and have a receipt. JCPenney's policy is no receipt, no refund for all fitness equipment items and accessories. In addition, all returns must have accompanying manuals and accessories.
Major Appliances Return Window
Major appliances must be returned through a third-party provider based on the manufacturer's warranty agreement. Call customer service for more information regarding appliance returns with third-party vendors. Small electronics, including coffee makers, countertop cooking appliances, and food prep merchandise, must be returned within 30 days of purchase. These items must have a receipt to return to the store.
JCPenney's Custom Blinds and Drapes Refund Policy
Orders for custom blinds and drapes must be canceled within 24 hours of the initial purchase; otherwise, no refund will be available.
JCPenney's Personal Care Items Return Window
Personal care, such as massage, grooming accessories, beauty supplies, and health care items, must be returned before the end of 30 days after the purchase and have a receipt. Likewise, floor care and housekeeping items must be returned with a receipt within 30 days of purchase.
JCPenney's Sephora Items Return Timeframe
Sephora items are only accepted for purchases made at a Sephora location inside a JCPenney store with a valid JCPenney receipt within 30 days of the purchase date. Returns made within 31 and 60 days of the purchase date will be issued through a merchandise voucher or exchange.
Eyewear and Optical Items Return Timeframe
Optical items, such as custom eyewear and unopened contact lenses, may be returned to JCPenney for a full refund within 24 hours of the customer accepting the order. These items will be exchanged for a product of equal or lesser value if returned within 60 days. Eye exams are not refundable.
JCPenney's Photos Return Window
Photos from portrait sessions may be returned for a full refund within 60 days of the purchase with a sales receipt or exchanged without a receipt. Digital images and CDs cannot be returned or exchanged.
How Long do JCPenney Refunds take?
The quickest method to receive a refund from JCPenney is to go to the store to return the merchandise with the receipt. If paid in cash, the refund is instant, or if paid for using a credit card, debit card, or gift card, the money is credited to the method used for payment. Typically it can take between three and four days for the refund to post to a credit card account from the day the merchandise was returned and about seven to ten days for the money to be returned to a bank account. The processing time depends significantly upon the bank's policy and process for applying credits to an account.
Can I Return an Item to JCPenney without the box or original package?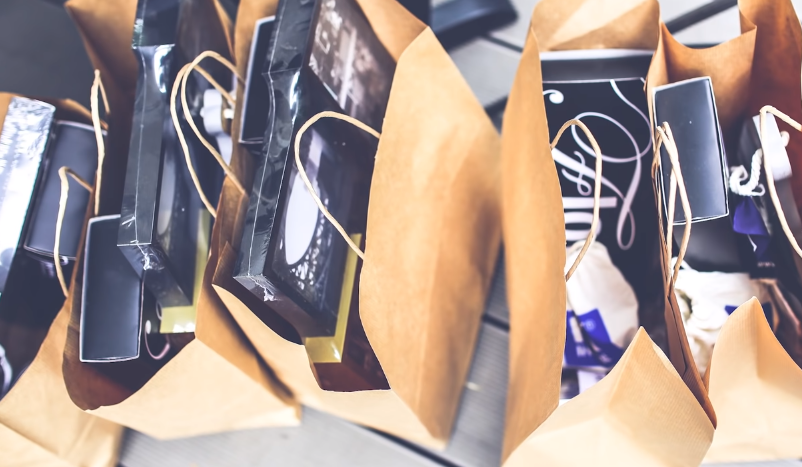 Though it is best to return items to JCPenney with the original, undamaged packaging, some locations may accept certain things without the original packaging. Items without the original packaging or that are gently worn may still qualify for a return or exchange. Still, in most situations, it is the store manager's final decision on if the item can be returned or not. It is best to contact JCPenney Customer Support to determine what is needed if an item does not have its original packaging or is missing something.
The same return policy often applies to items, such as clothing, where price tags have been removed.
Does JCPenney Accept Returns Without a Receipt?
Returns made to JCPenney are more straightforward with a receipt, but the stores do accept returns without a receipt. A JCPenney exchange without receipt requires valid photo identification, and the item's value will be the item's lowest selling price in the previous 45 days. Some exclusions do apply.
The same policy applies to customers wanting to exchange an item for the same thing or one of equal or lesser value. For example, an even exchange can be made when wanting to replace the item for any reason, such as a missing piece or damage, but still want the same exact thing. For an exchange, but for a different item, the exchange credit amount would be valued at the lowest selling price within the previous 45 days.
Does JCPenney offer full refunds?
JCPenney does offer full refunds, but only if you have the receipt and return the item within 60 days of the purchase date. Some exclusions do apply based on the item purchased and item-specific return policies.
Is it possible to return an Online Purchase to a Physical Store?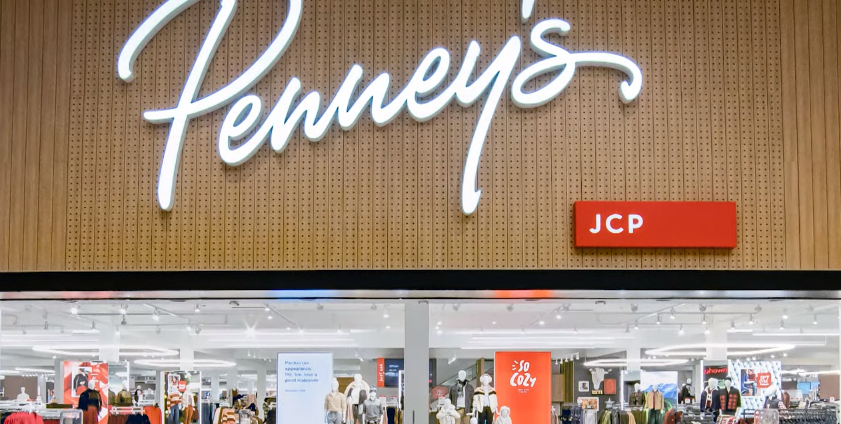 Items ordered through JCP.com are eligible for a return at a local JCPenney store. Online returns must be completed with a receipt within 60 days of the original purchase date. Receipt or proof of purchase can be the order confirmation email, JCP account shopping history, and packing slip. Refunds for online orders will be made in the original form of payment, and those who paid using PayPal will receive cash at the point of return.
What items Cannot be Returned to JCPenney?
JCPenney has a generous return policy, but some items cannot be returned to JCPenney. These items include gift cards, personalized items, body jewelry, ear-piercing kits, personalized items, monogrammed items, face masks, perishable foods, and services.
What's the JCPenney customer service phone number?
The customer service number for JCPenney is (800) 322-1189, or it is possible to send a Tweet on Twitter to @askJCP.
Does JCPenney offer chat support?
Unfortunately, JCPenney's website does not have a chat support link, but customers can also call or Tweet customer service.
How to return a JCPenney item
When wanting to return an item to JCPenney, it is best to check the product at home for all accompanying accessories, the price tags, and the receipt. Having all of these items in hand will make the refund process much easier. There are 2 ways to return a JCPenney Item
Going to a JCPenney Store (Quickest and perhaps Cheapest Way)
Take the item to the store and see a customer service representative at one of the registers. Present all things you desire to return and explain whether you want a refund or you want to exchange them. Nine times out of ten, the cashier will ask if anything is wrong with the item.
If possible, have the credit or debit card used to purchase the item. If you do not have the receipt, have your photo ID ready to present.
When completed, you will be given a return receipt. Hold on to the receipt until you see the credit applied to your bank account. If you received a cash refund, there is no need to keep the receipt unless there are other items purchased on the original receipt.
Returning Your Online Order By Mail
To return your online order by mail you will need to log in to your account and go to your orders page (or click this link in case you don't have one, so that you can check your order and start a return). Select the order with the item(s) that you need to return, click on "Start Return" and follow the instructions. You will be charged a restocking fee (varies depending on the item) which will be deducted from your total refund amount plus a $8 shipping fee.
How Do I Check my JCPenney order status?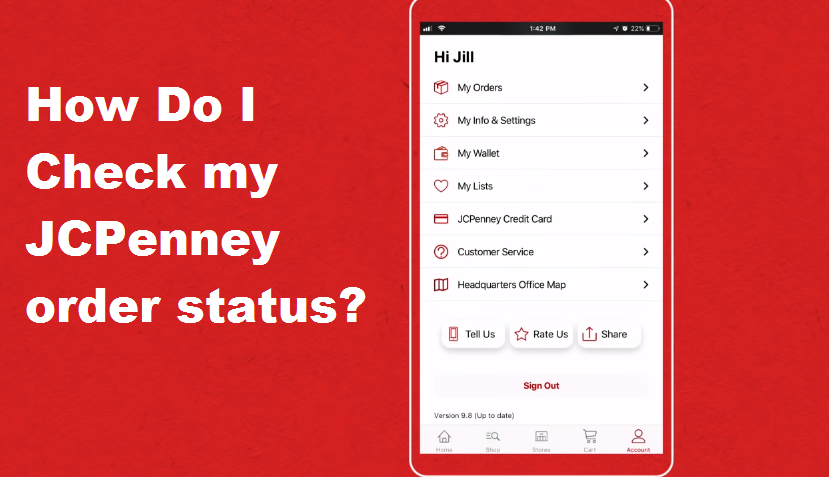 The JCPenney website has a section where customers can track their online order status. Click here to check the status of an online order from JCP.com. To check JCPenney order status, recurring customers can log into their JCP.com account. Those without an online account with JCPenney need the order number and the phone number associated with the order. Enter this information in the designated area of the website and click "Find Order," then, the website will display the order's status.
Conclusion
JCPenney has one of the most liberal return policies; however, we give JCPenney a return policy score of 3.5 out of 5 because the policy can be confusing, and with so many exceptions, many items cannot be returned, or it feels like it could be challenging to return.