Whether you buy from Walmart in-store or online, there are various return and refund policies that you should be aware of. As a retail and online store offering value and convenience, Walmart unsurprisingly offers pretty generous return and refund options. Below is the information you need to know if you want to return an item that you bought from Walmart.
Walmart Return Policy
When you research Walmart's return policy, you'll see that Walmart offers plenty of flexible options. The company is devoted to satisfying customers. That's why Walmart makes it so easy to return items when you need to do so by mail or in-person at Walmart stores. There is plenty of helpful information online. In fact, you can start the return process and get the information you need on Walmart's website.
There are multiple ways to go about returning an item to Walmart. It's important to carefully research the process of how to return an Walmart item. You can start by visiting the return site and clicking on "Return an in-store purchase". This is how you get started if you want to return an item over the Internet. Another option would be to return an item in the store. You have 90 days to return your item after you've bought it at any Walmart location.
You can start your return online, or you can simply bring your item in to the store with the receipt. These are the easiest ways to process your return. If you're wondering does Walmart offer full refunds, you'll be happy to know that you can get all your money back on a purchase you decide to return. However, there are some rules and regulations you should learn about when it comes to what items are eligible for returns to Walmart. While 90 days is fairly standard for returns to Walmart, some items might need to be returned sooner or might not be eligible for returns.
What items can not be returned to Walmart?
Although Walmart has a fairly lenient return policy, there are some items that you won't be able to return to Walmart after purchase. For example:
You won't be able to return certain food items or paper goods after you've bought them from Walmart.
Pharmacy items and laundry items also are typically not accepted as return items by Walmart.
It's also important to note that you can't return many types of apparel and home cleaning products to Walmart.
Walmart customers should know that they generally won't be able to return certain items such as mattresses after they have opened them and taken them out of their original packaging.
How Can You Return an Item to Walmart?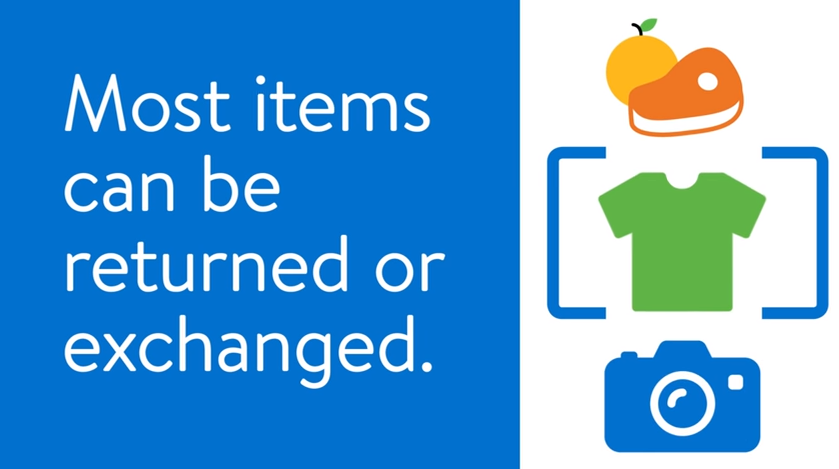 There are quite a few ways to begin your Walmart return. You can get the process of returning an item started either on the Walmart website or on the Walmart app. On both the website and the app, you'll have the option to ship the item back or return the item to a store.
If you choose the "return by mail" option, you'll simply have to enter some information abut the item and the original purchase. You'll then be able to print out a label that you'll use to ship the product in question back to Walmart. After you've entered the requested information on the app or website, you'll package the return item. You'll attach the label to the package. Then, you'll simply have to drop the package off at either a FedEx or USPS location.
If you want to return an item to the store, you just have to go in to your nearest Walmart with the item, original packaging, and receipt. Head to the customer service department. You can present the item you want to return and the customer service representative will process the return for you.
Walmart's Customer Service phone Number
You might want the customer service phone number for Walmart if you have more questions about returns. You can reach Walmart customer service by calling 1-800-925-6278. You can call this number to ask questions about returns or any other issue related to a Walmart purchase.
Does Walmart offer chat support?
It's great to know that you can easily get chat support from Walmart online. Just go to Walmart. With chat support, you can quickly and conveniently find the information you need. Just go to the Walmart website for chat support.
How Long Do I have to Return an Item to Walmart ?
It's important to buy from retailers that offer fairly flexible return policies. In general, Walmart is fairly flexible when it comes to returns. The general rules is that you can return items until 90 days has passed since their original purchase. However, there are some notable exceptions to this rule.
One exception to be aware of is the exception for prepaid wireless phones. While you might have 90 days to return many items to Walmart, you only have 14 days to return prepaid wireless phones to Walmart after you purchase them. Another thing to realize is that you don't have as long to return many electronics items. If you're looking to return electronics including tables, cameras, televisions, tablets, and laptops to Walmart, you need to do it within 30 days.
There is one other noteworthy thing to realize when you're wondering how long do you have to return an item to Walmart. When it comes to prescription glasses or contacts, you can't return these items after 60 days have gone by. Likewise, you only have 60 days to return hearing aids after you've bought from Walmart.
How Long do Walmart refunds take?
Another common question Walmart customers have is how long do Walmart refunds take. Many Walmart refunds are more or less immediate. For example, you can get an immediate cash refund on items that you return to Walmart with a cash value of less than $10. You can also get an immediate Walmart shopping card refund immediately for items that are worth more than $10.
If you paid for your item on a debit or credit card, you should be able to get your refund amount credited to your card without 10 days of returning the item in question.
Can You Return an Item to Walmart without the box or original package?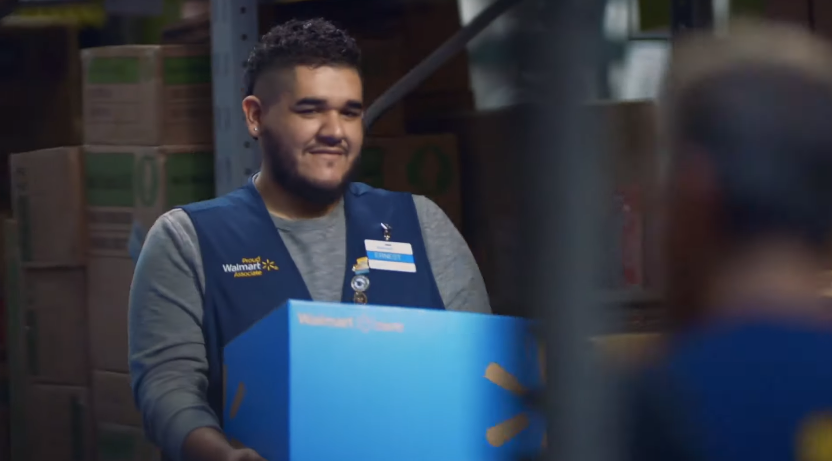 If you're wondering how to return an item to Walmart without the box, you should know that you may have a few options. While it might be more complicated to return an item to Walmart without the original box, it can still be done.
As with most Walmart returns, returns to Walmart without a box should be done within 90 days. If you have the original receipt, you should be able to return an item even if you don't have the original box. However, there may be some exceptions. You won't be able to return a mattress to Walmart if it is not in the original packaging. You also are unlikely to be able to return items without the original box if you are returning video games or DVDs. That's why it's always important to save the packaging of items you buy until you are sure that you won't want to return them.
Does Walmart Accept Returns Without a Receipt?
You might need to return a Walmart purchase without having the receipt on hand. If you're wondering wether you can do it or no, we have the information you're looking for. It's especially likely that you'll need to return an item without a receipt when it comes to Walmart items you've bought in-store. When it comes to Walmart purchases made online, you should be able to find a receipt sent to your email inbox that verified the purchase.
Walmart will generally accept return on items bought in-store for 90 days even if the purchaser doesn't have the original receipt. However, you'll need to show your government ID when you return an item to Walmart if you don't have the receipt with you.
When you are in need of Walmart exchange without receipt, your ID information will be used to match up your information with the information presented at the time of the original purchase. If your government-issued photo ID matches up, you won't have any problems returning your item within 90 days. Your driver's license is the most convenient government ID that you can present when you come in to Walmart to return an item without a receipt. Otherwise, you may also be able to present your passport or state ID as another government-issued ID that can validate your Walmart return without a receipt for you.
Can You Return a Walmart online Purchase to the Store?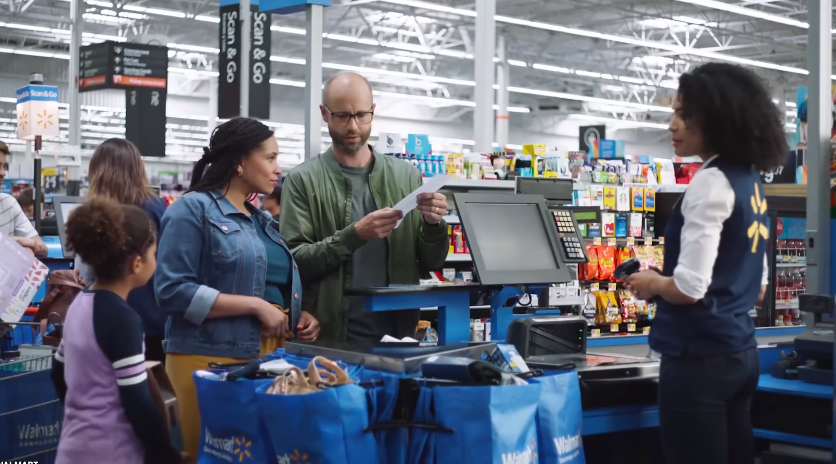 Yes, indeed a lot of customers prefer to return items bought online to a physical Walmart location. If you want to return an online purchase to the store, you'll be happy to know that you can do this at Walmart. If you bought an item through Walmart on the Walmart website and not through a private retailer, you should have no problem returning this item in-store. Just go to your nearest Walmart location with a printed out receipt or proof of purchase to return the item in question.
How Do I Check my Walmart order status?
When you buy a Walmart product online, it's very easy to check Walmart order status. You should get an order number when you buy a product. When you have a Walmart account, it's very simple to track your order through your account. You can track your order and view your order status online. Log into your account or enter your email address and order number to find out exactly where your item is at the moment.
The Bottom Line
Although there are some restrictions in place when it comes to Walmart's return policy, Walmart still remains a fairly flexible retailer in terms of accepting returns. You'll be able to return the majority of items you purchase from Walmart either in-store or online for as long as 90 days after purchase. Overall, Walmart scores 4.0 out of 5 when it comes to the fairness and flexibility of its return policy. On top of having a generous return policy, Walmart also offers fairly decent goods at extremely reasonable prices. That's why consumers can really count on Walmart for everyday products that they need. There are fewer retailers out there that are capable of offering more convenience and value to American consumers.