Given that literally millions of products are available on Amazon, the company's return policy can sometimes feel a bit tricky to navigate.
Here we'll go over some of the most common questions about requirements to return an item on Amazon, through the mail, or in person.
Go to Amazon.com

Amazon
What's the Amazon Return Policy?
With a few exceptions, which we'll discuss in more detail below, Amazon will accept returns on most products within 30 days. The same is true for products purchased on Amazon.com from third-party sellers.
If you have issues returning an item to a third-party seller within the time frame specified, then you may be able to reach out to Amazon for help. The best way to go about it is to file an Amazon A-to-z guarantee refund request.
Some products sold by Amazon, such as baby items, birthday gift list items, and mattresses have longer return windows. Others, such as Apple products, have shorter windows.
Others still, such as fine art or jewelry above a certain value, may require trackable shipping. One of the easiest ways to get information on the return policy of a product you're considering buying is to locate its product category on the Amazon Return Policy breakdown page.
If you have already purchased the item, log into your account and go to the section titled "Your Orders." Then select "Return or Replace Items" to check the product's eligibility.
Does Amazon Allow Returns After 30 Days?
In some cases, you may still be able to get a return, even after the item's return window has passed. Just be aware that you may have to pay a restocking fee, which will be reflected as a percentage that's taken out of your refund total.
| | |
| --- | --- |
| Item | Restocking Fee |
| Items returned after the refund window that are still in their original condition | 20% |
| Opened entertainment products like CDs, DVDs, or Vinyl records | 50% |
| Items with missing parts or damage that was obviously not the seller's or Amazon's fault | Up to 50% |
| Opened videogames or software that are returned for any reason other than something either Amazon or the seller is responsible for | 100% |
Where Can You Return Amazon Packages for Free?
As long as you're within the return window for an item in its original condition, Amazon offers plenty of options for free returns. Go to the Orders section of your Amazon account and select the item you want to return.
A list of eligible options will appear that you can choose from. If you want to ship the item back, you'll be able to print a free return label. But you can also choose to return it without a box or return label at several locations using a scannable QR code.
Continue to the next question for information on the most common free Amazon return locations.
Is There a Physical Store Where You Can Return an Amazon Purchase?
As mentioned above, there are several designated locations where you can drop off returns in person if you choose. While they will be listed every time you initiate a return under the Your Orders section of your account, these drop-off locations usually include:
An Amazon store
Whole Foods stores
UPS stores
Kohls stores
Can You Return an Item to Amazon Without the Original Packaging/Box?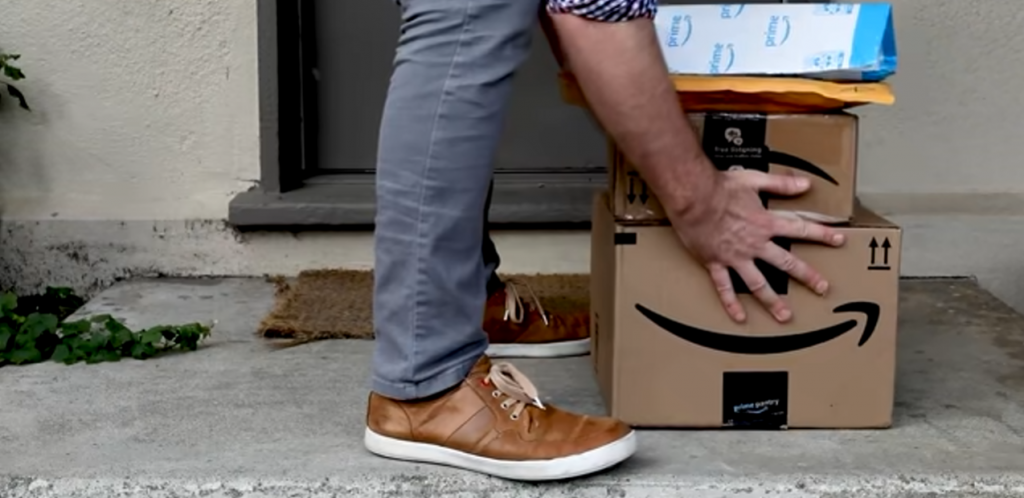 Yep! If you are able to choose the drop-off option and take the item to one of the locations listed above, then you won't need to worry about a box or packaging at all.
In some instances, you may also be able to return your item box-free using an Amazon Locker location, though it may not always be free. Amazon also offers UPS pick-up options on larger items, but fees may apply.
Regardless of the item, your return options should be easily accessible when you go to "Your Orders," select the item and initiate the return process. If you decide to keep it, you can exit out at any time.
Can You Return an Item to Amazon After Opening or Using It?
For the most part, yes, as long as the item is in good condition and returned within 30 days. There are a few exceptions, however, mostly when it comes to things like software, video games, or DVDs that could easily be copied before being returned.
If you accidentally purchase digital media, like a Kindle eBook, it may be eligible for return within 7 days. But beware that Amazon will be able to detect if it's been read and may refuse a refund if so.
Are There Items You Cannot Return to Amazon?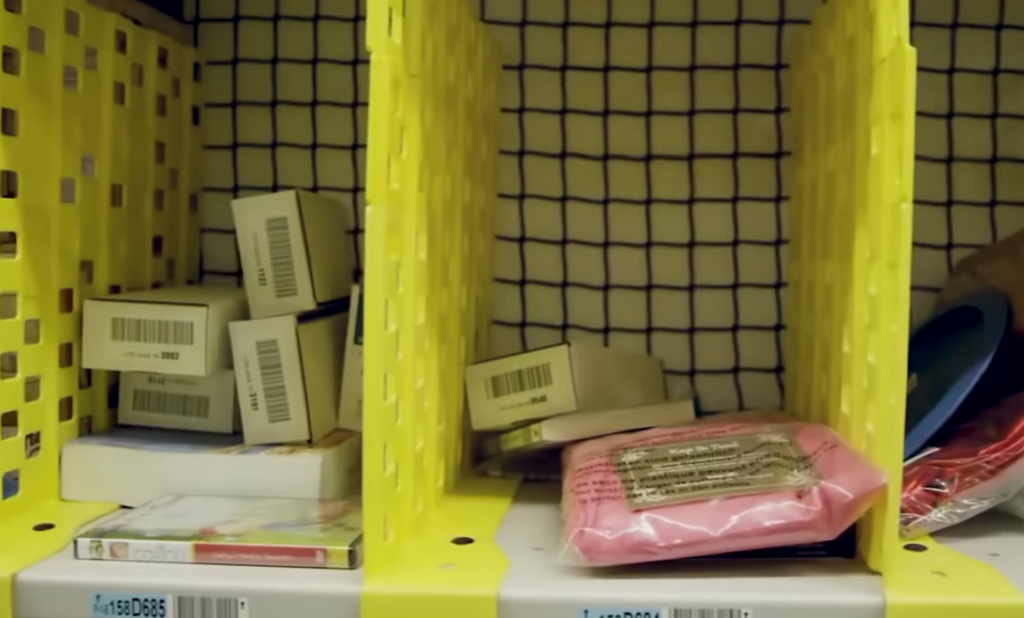 There are a few items that are non-returnable either after a certain amount of time or at all. For example, most electronic devices, such as laptops, computers, and kindles are ineligible for return after 30 days unless they are defective through no fault of your own.
Items that aren't returnable at all include:
Downloadable or opened software
Online subscriptions you've already used
Gift cards and prepaid game cards
Hazardous materials of any sort (you'll need to contact the manufacturer directly)
Groceries
Live insects
Pharmacy products
Products missing their serial number
Some jewelry, personal care, and health products
If you're not sure if your item qualifies for a return, pull it up in the Your Orders section of your account. It will tell you if there are any return options available.
Does Amazon Ever Refuse a Refund/Return?
While Amazon is pretty generous, they do reserve the right to refuse returned items that don't adhere to their return policies. For instance, if your item has been damaged, altered, or returned without any documentation requested, then it may be rejected for a refund.
It's also very important to note that some types of products have different return qualifications than others.
How Long Do Amazon Refunds Take?
First, it's worth checking the Your Orders section of your account to see if your product qualifies for an instant refund. If so, then you can get an immediate refund on your credit card or have the amount issued to your Amazon account balance by agreeing to return it within 30 days.
If not, then it will depend on how long it takes for your order to be received and processed. If you decide to ship it back, for instance, it may take up to two weeks to be received, after which it will be processed within 3 – 5 business days.
After that, a refund will be issued to the payment method you used to purchase the product. You can track your item's progress by using the Track Your Return feature under Your Orders.
Once your return is issued, how long it will take to appear in your account will depend on the payment method to which it's issued. Amazon provides the following breakdown of how often refunds usually take to appear:
Payment Method
Amazon Refunds Usually Appear In:
Credit card
3 – 5 business days
Amazon.com Gift Card
2 – 3 hours
Debit card
Checking account
SNAP EBT
Pay-in-Cash options
Up to 10 business days
Rewards Points
Up to 5 business days
Pre-paid credit cards
Up to 30 business days
What's the Amazon Customer Service Phone Number?
While it's not impossible to get someone from Amazon on the phone, it's not easy either. When you visit the customer support hub, you'll be given a large range of options to choose from that describe the nature of your inquiry.
The good news is that the list of options is pretty thorough, so it's likely you'll be able to find the answer to your question and fix it without speaking to a representative. If not, however, you'll eventually be taken to a screen where you can enter your phone number and have someone call you.
Does Amazon Offer Chat Support?
Yes, but it is also one of Amazon's last resort options. If you aren't able to find an option that describes your issue in the customer support hub, just keep clicking the "something else" option. Eventually, a chat box will open up and you'll be connected with a representative.
How to Return an Amazon Item
If you're returning an item to Amazon for the first time, then the good news is that the process is pretty easy once you get the hang of it. Let's break it down step by step.
Log into your Amazon account using your user ID and password.
At the top right-hand side of your screen (right by the cart icon), you'll see two options labeled "Returns & Orders" and "Accounts & Lists."
Click on the first to be taken right to a breakdown of your recent orders. You can also hover over the second and select "orders" from the list to end up in the same spot.
Scroll down to the item you want to return.
You should see an option titled "Return or Replace Items." Click it!
Follow the prompts to specify why you want to make the return and what condition the product is in.
You'll then be presented with a list of options for how you'd like to return the order.
Select the best one for you and follow the easy instructions that appear to complete your return.
How Do I Check My Amazon Order Status?
Amazon also makes tracking the status of your orders and returns incredibly easy. Simply:
Log into your account
Select "orders" under "Accounts & Lists" or click on "Returns & Orders."
Scroll down to the order or return you want to track.
Select the "Track Package" option to get the latest update on your package.
In Conclusion
Overall, we'd give Amazon a Return Policy score of 9. The upside is that Amazon makes it very easy to return any product within its standard 30-day return window, as long as it's still in good condition.
Additionally, Amazon makes up for the fact that they don't have physical stores near many of their customers by providing several free return options, including free shipping labels. It's also great that stores with a wider presence, such as Whole Foods, UPS, and Kohl's are now able to accept Amazon returns with no need for packaging or labels.
Amazon's instant refund policy is also incredibly generous and comes in handy when you need a refund fast. In all fairness, the downsides of Amazon's return policy are a direct consequence of the fact that they are such a huge company that offers so many products.
It can be confusing to find information on any products with return policies that vary from Amazon's, especially since it takes some work to actually speak to a representative on the phone or via chat. While Amazon does do a thorough job of answering questions in its Customer Information Hub, there may be instances in which it'd be much quicker to be able to explain your situation.