Dec 27, 2022
Dec 28, 2022
The Walmart MoneyCard is a low-cost reloadable debit card that offers a great alternative to cash or traditional bank accounts. It can be used in much the same way as a traditional debit card and offers up to $75 in cash back each year for purchases at Walmart, Walmart.com, and Walmart fuel stations.
With options like direct deposit, overdraft protection, and up to 4 associated family accounts, the Walmart MoneyCard is a solid option if you're looking for an affordable way to manage money. Join us for a breakdown of everything you need to know about the Walmart MoneyCard.
If you frequently cash checks at Walmart, then signing up for a MoneyCard may be worth it for you. The Walmart MoneyCard is a convenient alternative to a debit card and might be a solution worth considering if you don't have a bank account.
You'll be able to have your check loaded directly onto your MoneyCard and spend your balance anywhere Visa® or Mastercard™ debit cards are accepted. Let's look more at some of the pros and cons of the Walmart MoneyCard to help you decide whether it's the right choice for you.
Can Anyone Get a Walmart MoneyCard?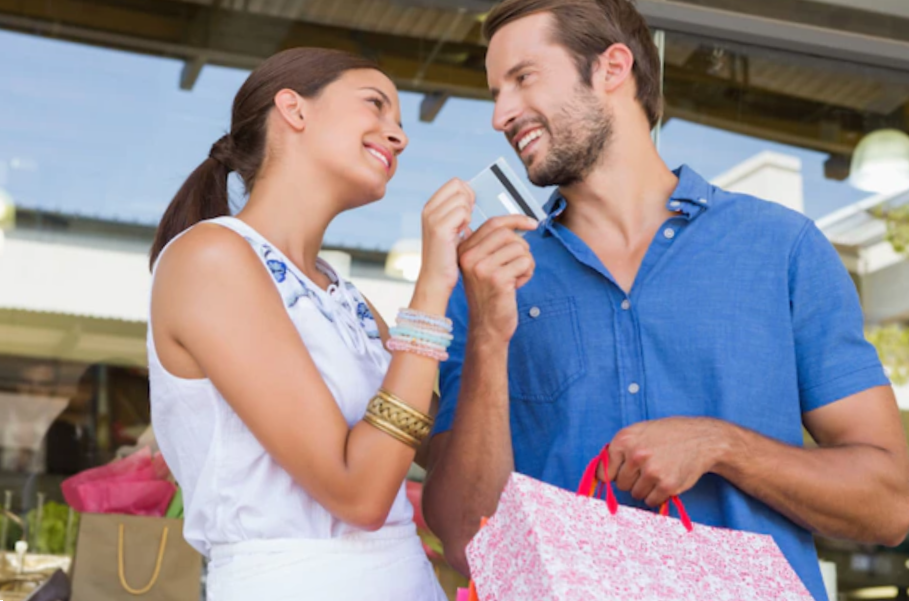 It's incredibly easy to get a Walmart MoneyCard if you're at least 18, can provide proof of ID, and are either a U.S. citizen or a permanent resident. Walmart does not require a credit check and doesn't report your account activity to any credit bureau, so a MoneyCard is a great option even if your credit score isn't as flattering as you'd prefer.

Walmart MoneyCard
Visit site
How to Apply for the Walmart MoneyCard?
You can sign up for a MoneyCard for free at WalmartMoneyCard.com or enroll and purchase a MoneyCard at any Walmart store for $1. You'll just need to provide basic information such as your:
Name
Date of Birth
Social Security Number
Phone Number
You can manage your Walmart MoneyCard account and access plenty of great features with the free MoneyCard mobile app available from the Apple Store or Google Play.
Is There a Credit Check with the Walmart MoneyCard?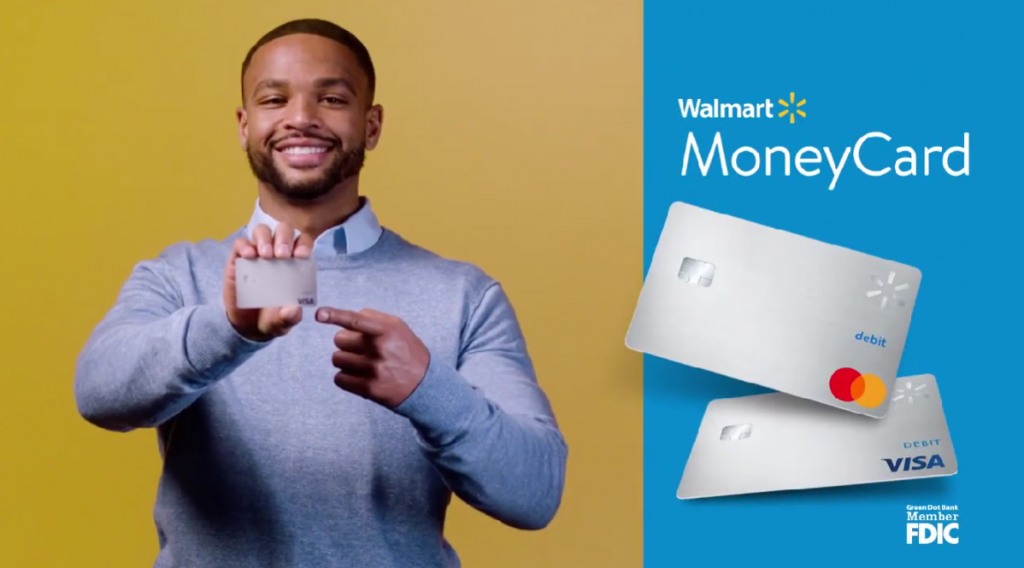 One of the pros of signing up for Walmart's MoneyCard is that no credit check or minimum credit card is required to sign up. Additionally, Walmart does not report to any credit bureaus, so signing up for a card will not affect your credit score.
In these ways, signing up for a Walmart MoneyCard is almost as easy as purchasing a prepaid gift card. But there are several differences to keep in mind.
Is the Walmart MoneyCard Like a Bank Account?
The Walmart MoneyCard is actually a bank account, so you need to be at least 18 to sign up. You'll also need to verify your identity and provide a SSN. Once you open an account, you'll also enjoy features such as the ability to:
Deposit or cash checks
Withdraw cash
Sign up for direct deposit
Pay bills
Make bank transfers
What are the Benefits of the Walmart MoneyCard?
The Walmart MoneyCard comes with several perks, from the chance to earn cashback to direct deposit and overdraft protection. Let's take a closer look at what the Walmart MoneyCard has to offer.
Earn Cashback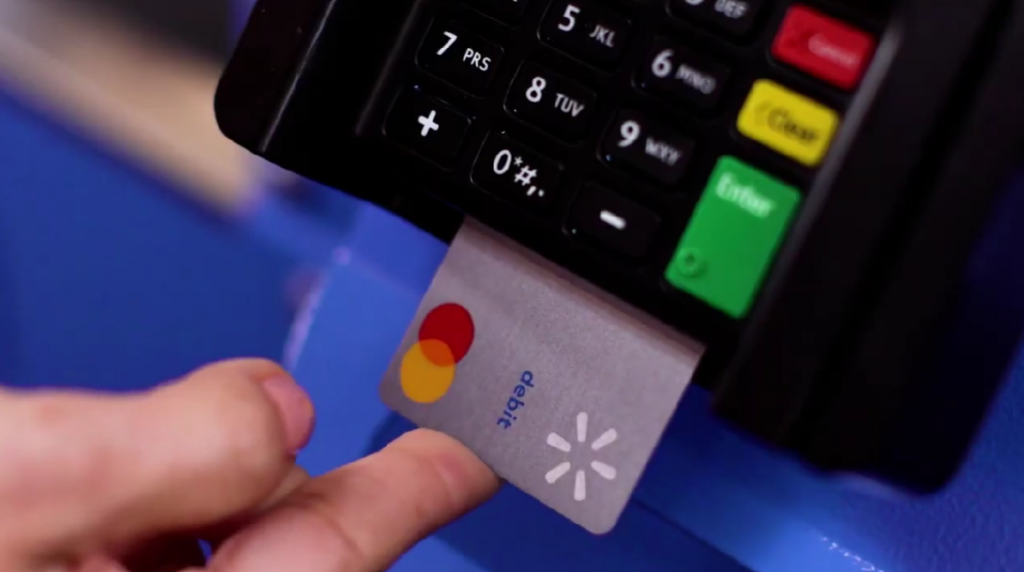 The Walmart MoneyCard offers the chance to earn up to $75 cashback each year. This can be a nice benefit, particularly if you're a frequent Walmart shopper.
You'll earn:
3% on purchases on Walmart.com
2% on purchases at Walmart gas stations
1% on in-store Walmart purchases
Direct Deposit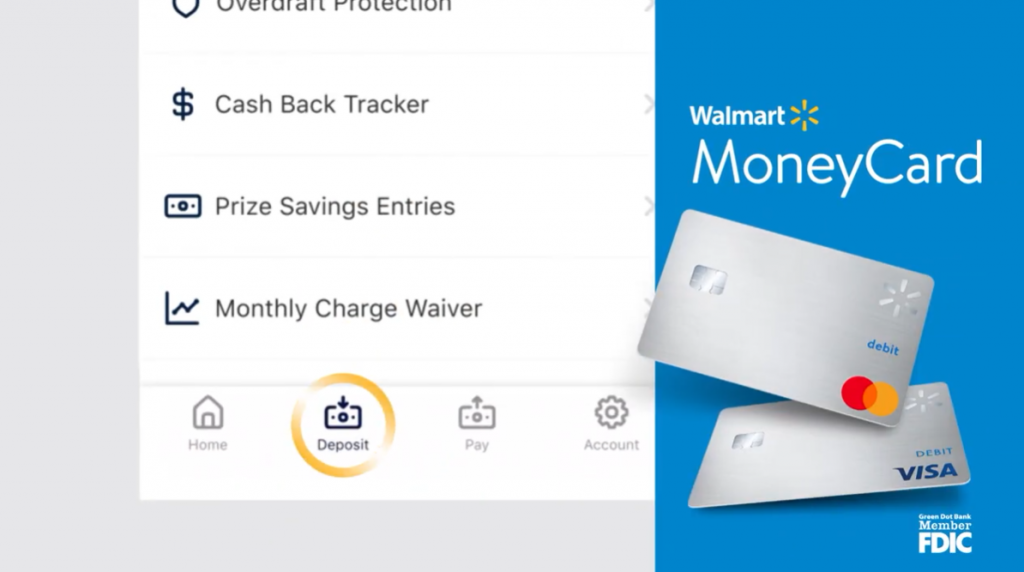 Save the time and money it costs to cash your paychecks by enrolling in direct deposit. Your paychecks or regular benefits will instead be deposited directly onto your card. In addition to convenience, enrolling in direct deposit comes with several other benefits:
Get your paycheck up to 2 days faster
Monthly fees are waived when you receive at least $500 each month in direct deposits
Unlock up to $200 worth of overdraft protection
Free Mobile MoneyCard App
Manage your account anywhere, anytime, with the Walmart MoneyCard app. The free mobile app allows you to check your balance, deposit checks using photos, make bank transfers, pay bills, and more.
Enjoy Additional Cards for Family Members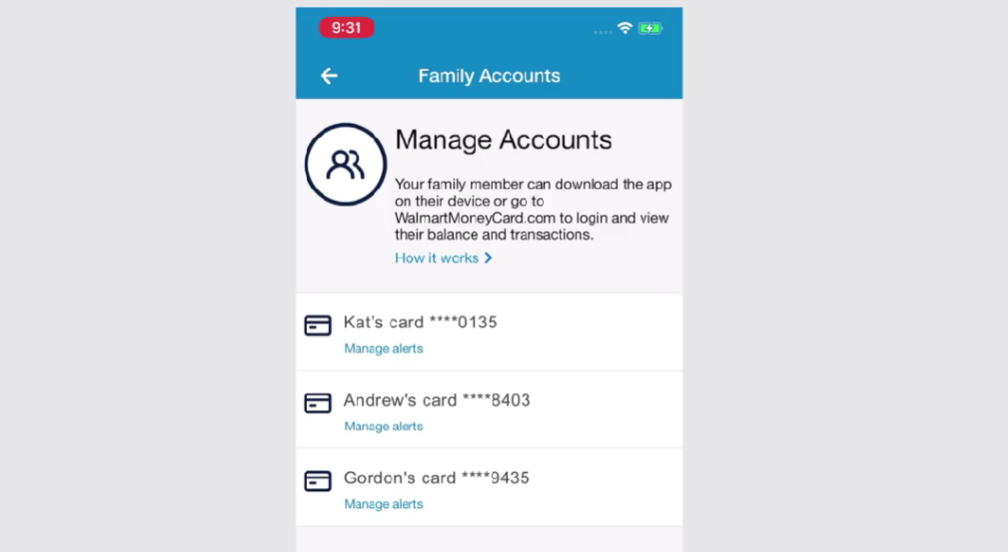 With the Walmart MoneyCard, you can get up to 4 additional cards for anyone in your family who is at least 13 years old. This is a great option if you have kids because you'll be able to add money to their accounts right from your app and keep track of their spending. Best of all, there's no additional fee for activating multiple cards.
Earn Interest On Savings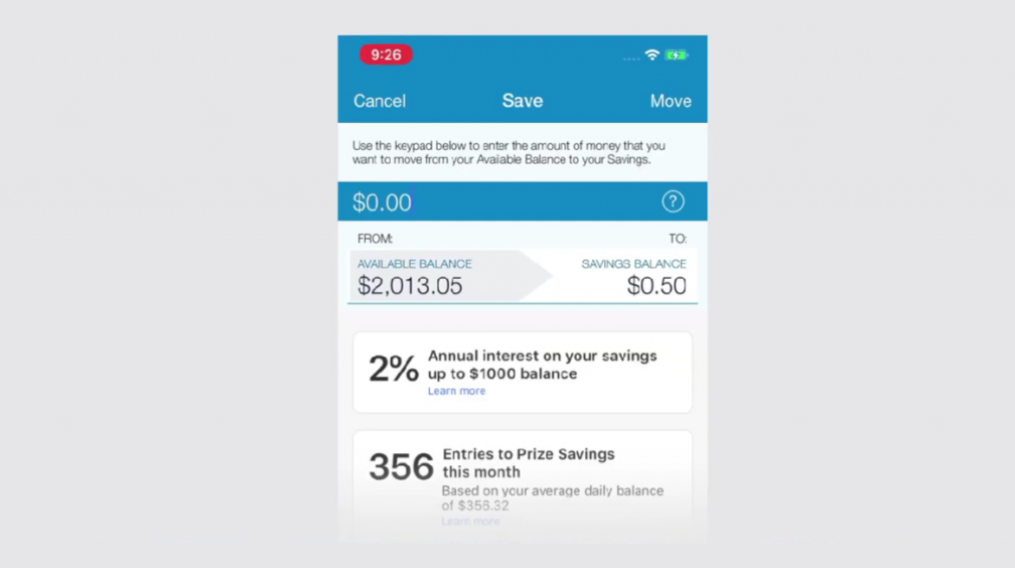 The MoneyCard app even allows you to create your own savings account. Not only is it a great way to effortlessly set aside money, but you'll also earn 2% per year on up to $1,000.
How Much Does a Walmart MoneyCard Cost?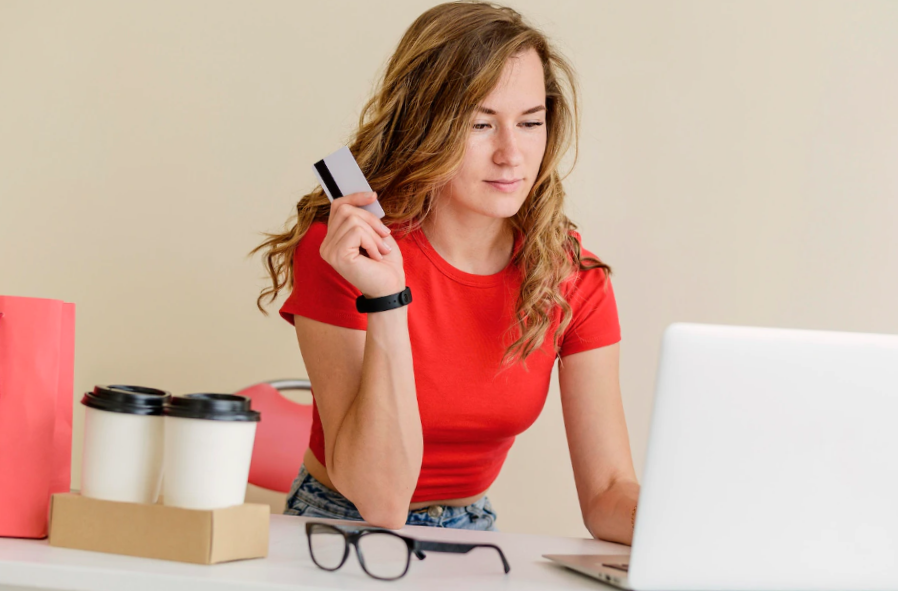 The Walmart MoneyCard has a monthly fee of $5.95, but it's possible to have it waived when you sign up for direct deposit. Each time you receive at least $500 in direct deposits in a month, the fee will be waived for the next month.
Fees Associated with the Walmart MoneyCard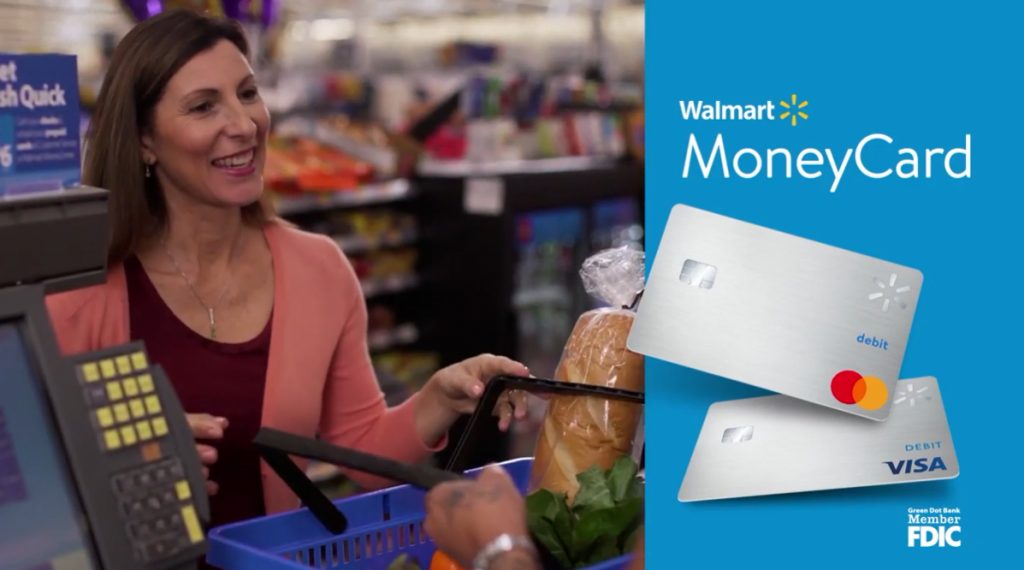 There are some fees associated with the Walmart MoneyCard that are important to consider before signing up. Here's a full breakdown of each fee, including any opportunities to have them waived.
There is a $5.94 monthly fee, but it will be waived if you received a total of $500 or more in direct deposits the previous month.
While Walmart's regular check cashing fees will still apply, there's no extra charge to have your balance loaded onto your card instead of receiving cash.
There are several different ways to deposit cash onto your card, each of which comes with a different fee or lack thereof. It's free to deposit cash on your card using the free Walmart MoneyCard mobile app. You can also deposit checks at any Walmart register for a $3 fee or at other GreenDot locations, which may charge fees up to $5.95.
Cash withdrawals are free at Walmart Money Centers and Customer Service desks. This is always your best bet because you'll incur a $2.50 fee if you withdraw cash at another bank's teller or ATM. This is Walmart's fee, which you may be charged on top of any fees the bank charges. Walmart also tacks on a $.50 fee any time you use an out-of-network ATM to check your balance. You can always check your balance for free on the MoneyCard mobile app.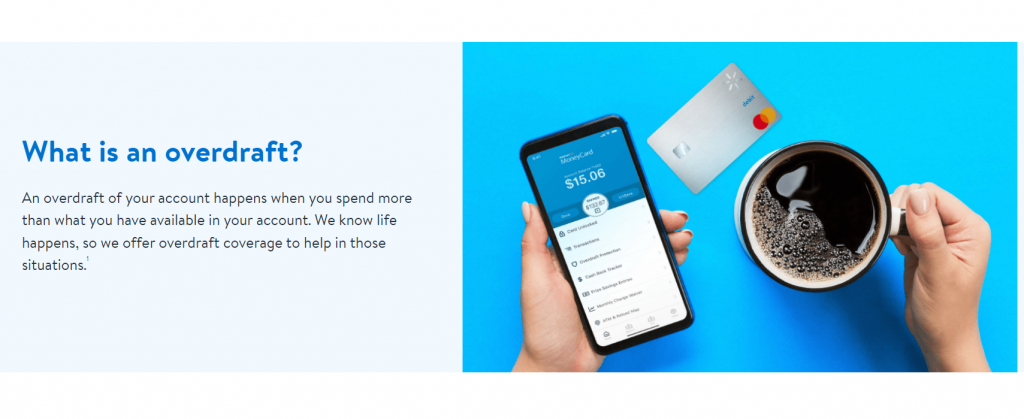 Overdraft protection is available to keep you from incurring fees for going over your account balance. If you choose not to use it, however, you'll get a $15 overdraft fee for any transaction of over $5 that overdrafts your account by over $10.
How do Family Accounts Work on Walmart MoneyCard?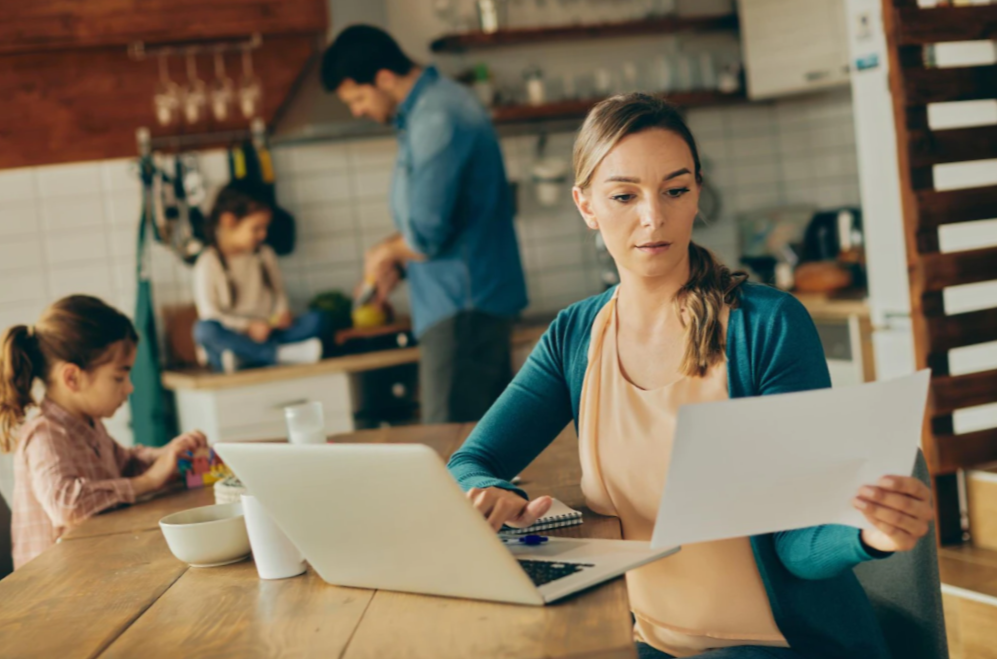 The Walmart MoneyCard allows you to add up to 4 family members who are at least 13 years old to your account. This is a great option for teens because each family member will get their own card.
You'll then be able to transfer money to each right from the mobile app.
In order to sign up, just log onto the mobile app and provide the name, birth date, SSN, and email address of any family members you want to add. Once approved, each family member will receive their personalized card within 7 – 10 days.
Can I Use my Walmart MoneyCard Anywhere?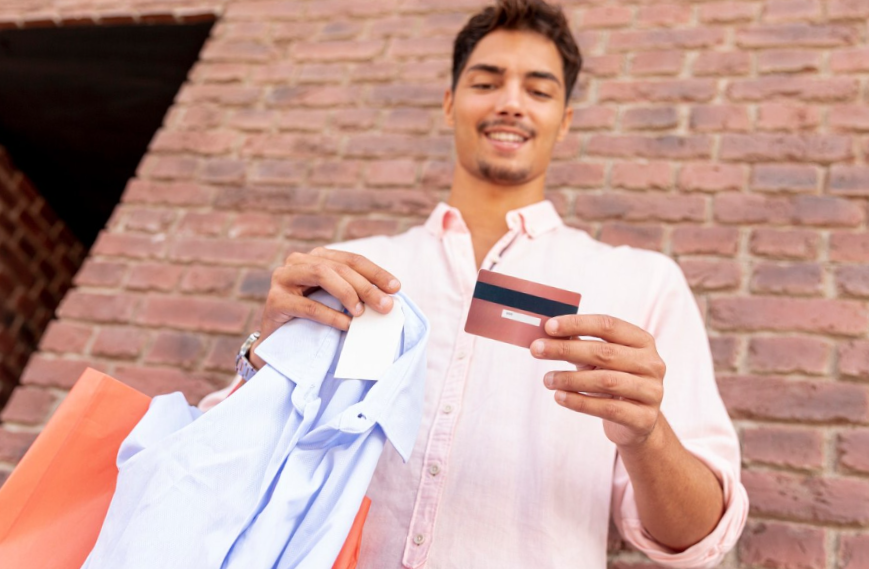 The Walmart MoneyCard works just like a traditional debit card, so you can use it anywhere Visa or Mastercard is accepted. You can even order a pack of 12 physical checks that are tied to your account for $5.95.
Can I Withdraw Money from Walmart MoneyCard?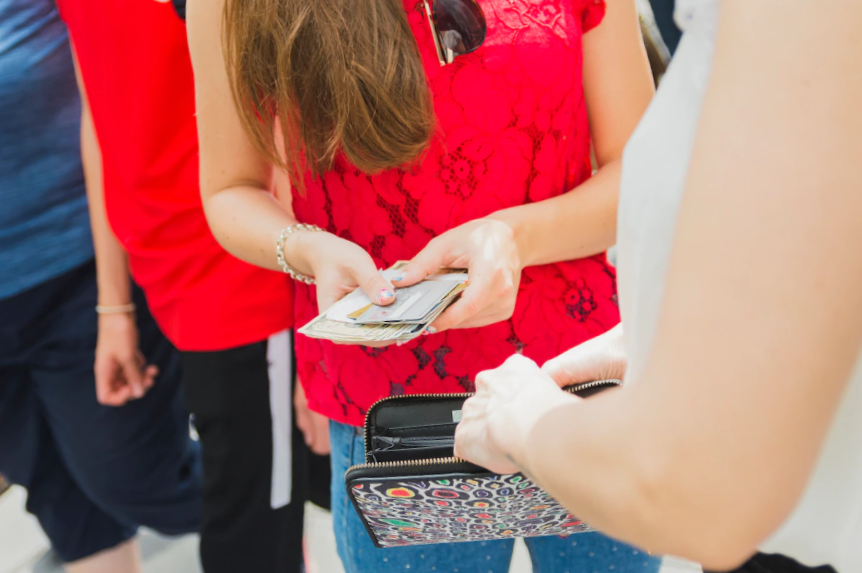 If you need to withdraw cash from your account, then just head to any Walmart Money Center or Customer Service department, where you'll be able to withdraw cash from your account for free.
There are also two other ways to withdraw cash, but it's important to understand the fees they may entail. You can withdraw cash from your account using an ATM at almost any bank, but Walmart will charge you a $2.50 fee on top of any fees you may be charged by the ATM's bank.
You can also withdraw cash from a teller at some banks, though Walmart will charge you $2.50 on top of any service fees the bank may charge. Overall, heading to Walmart to make your withdrawals will always be the cheapest option.
Is Walmart MoneyCard a Checking or Savings Account?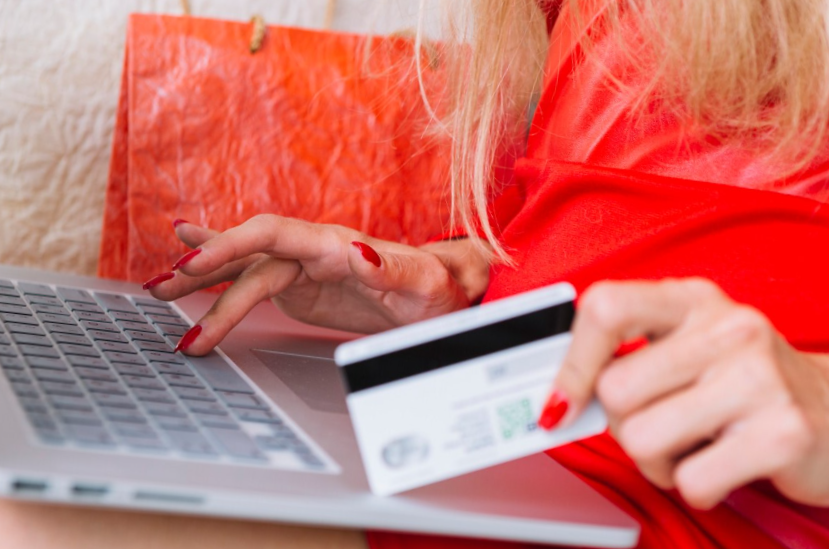 It's sort of the best of both worlds because it offers many of the same features as both. You can use it to pay bills, write checks, and make in-store or online purchases. The MoneyCard also offers a savings "vault" that allows you to earn 2% interest each year on up to $1000.
What Bank Uses Walmart MoneyCard?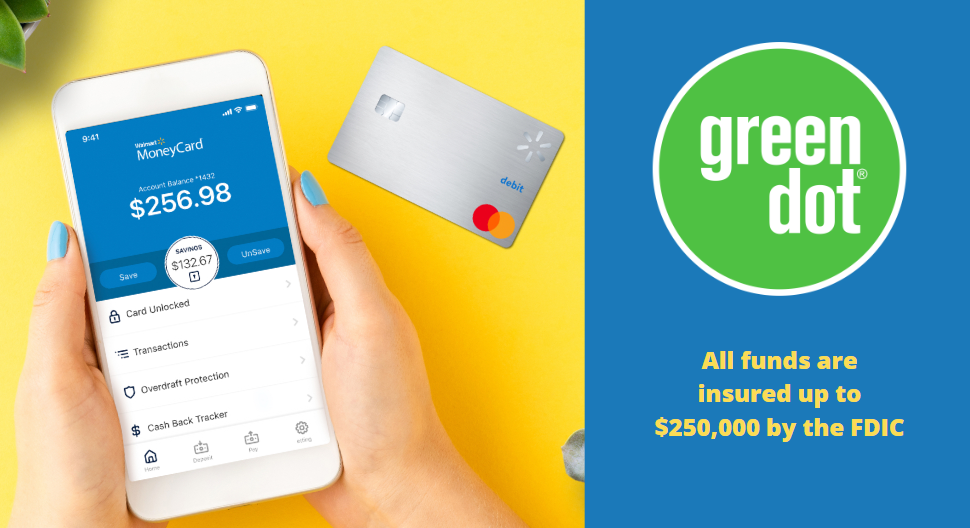 Walmart partners with Green Dot Bank to provide your MoneyCard account with FDIC insurance protection. All funds are insured up to $250,000 by the FDIC, so you can rest assured that your money enjoys the same protection as a traditional bank account.
Is Green Dot and Walmart MoneyCard the Same?
Walmart owns special class shares in Green Dot and is their largest retail distributor. The MoneyCard is issued by Green Dot in partnership with Walmart.
Can you Zelle to Walmart MoneyCard?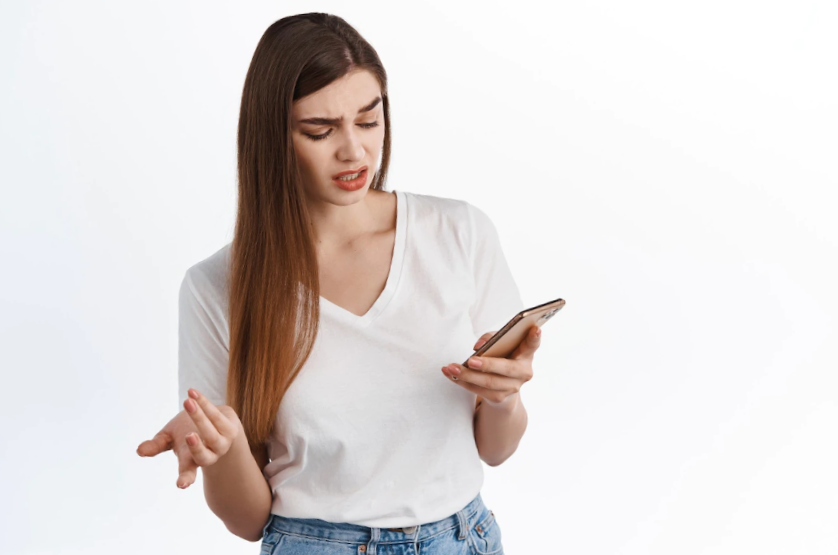 Zelle does not work with most prepaid debit cards, like the Walmart MoneyCard. But because your card is issued by Green Dot, you will be able to easily send and receive money to other MoneyCard holders or to any other account issued by Green Dot Bank.
How to Activate and Cancel Walmart MoneyCard?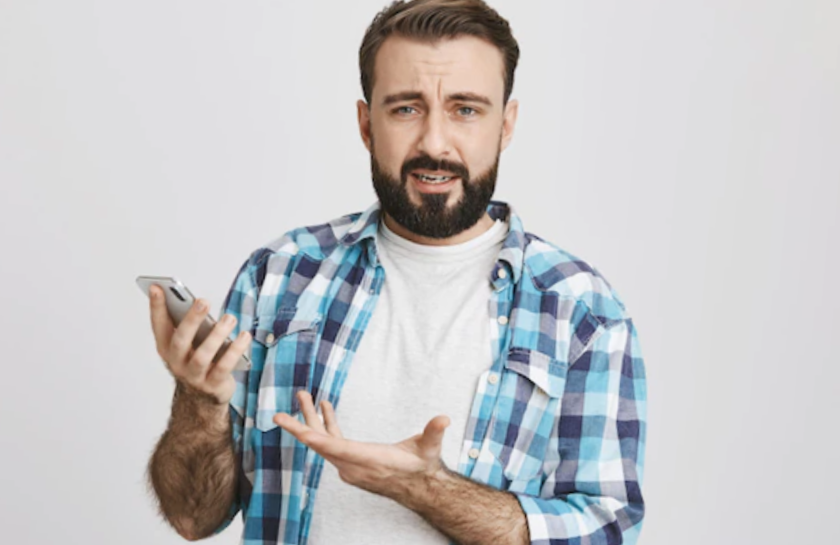 You can activate your MoneyCard in one of several easy ways:
Visit WalmartMoneyCard.com/activate
Activate your card through the Walmart MoneyCard app
Call (866) 946-2510
Just enter all the requested info and you'll be ready to start using your card.
To cancel your card:
Open the Walmart MoneyCard app and navigate to Settings > Manage Card >  Close your Account.
Log on to WalmartMoneyCard.com and navigate to Account Management > My Card > Close your Account
If you want to cancel your account and still have a balance, you can either spend it down to $0 or request a refund check. If your balance is over $23, you can also pick up your cash at any Walmart location for a $3.00 service fee.
Can you Return Walmart MoneyCard?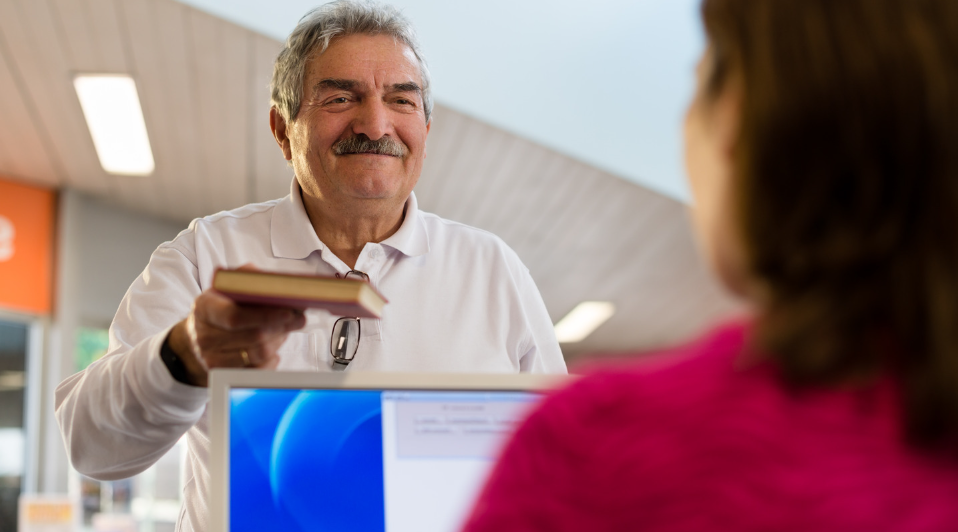 No. While you can close your account, you cannot get a refund for any fees you may have paid to purchase the card.
How to Add Money to my Walmart MoneyCard and How Much Can I Put at One Time?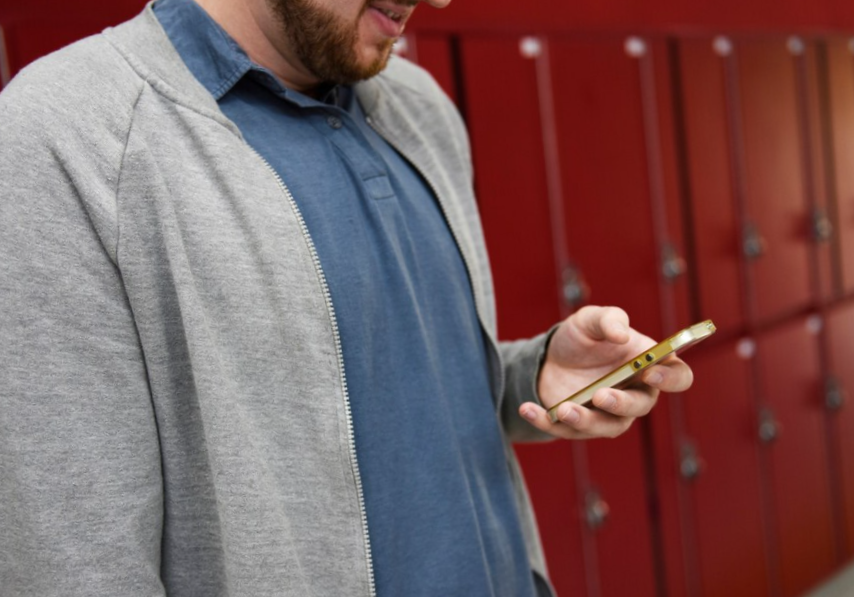 There are several easy ways to add cash to your Walmart MoneyCard. The first is to set up direct deposit through your employer or government benefit provider using this direct deposit form.
Direct deposit comes with several benefits, including access to your paycheck up to 2 days earlier or your government benefits up to 4 days earlier. If you deposit at least $500 each month, Walmart will also waive the $5.95/month service fee.
If you have a physical check, you can take it to any Walmart Money Center to have the check amount loaded onto your card. You can also ask any Walmart associate to load $20-$1,000 in cash onto your card for a $3 service fee.
You can load up to $3,000 in cash onto your account in a single day or up until the point when your total card balance exceeds $3,000. The maximum balance that your card can hold at any time is $10,000.
Can you Transfer Money from Walmart MoneyCard to Bank Account?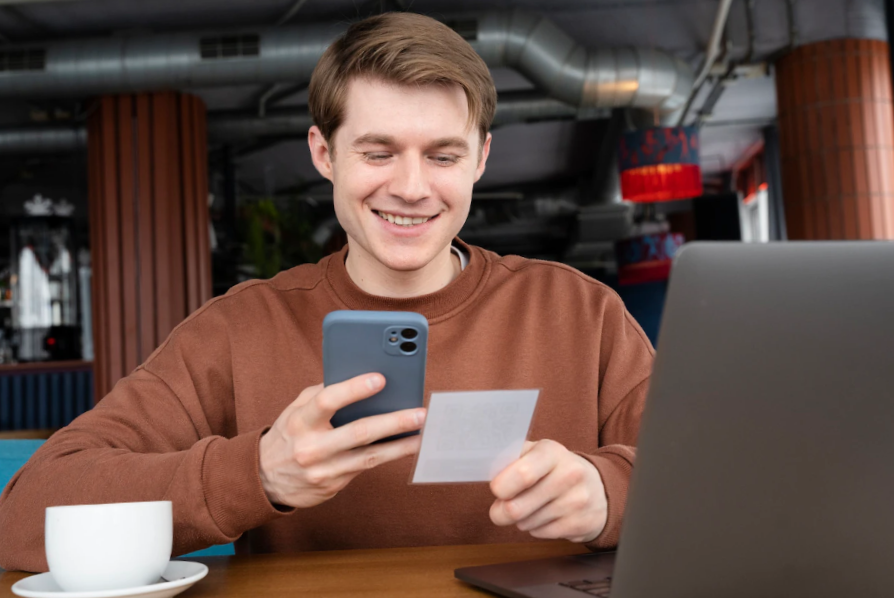 You can transfer money to your Walmart MoneyCard from your bank account. But once the money is on your card, you cannot transfer it back to your bank account.
How Much Money can be Direct Deposited on a Walmart MoneyCard?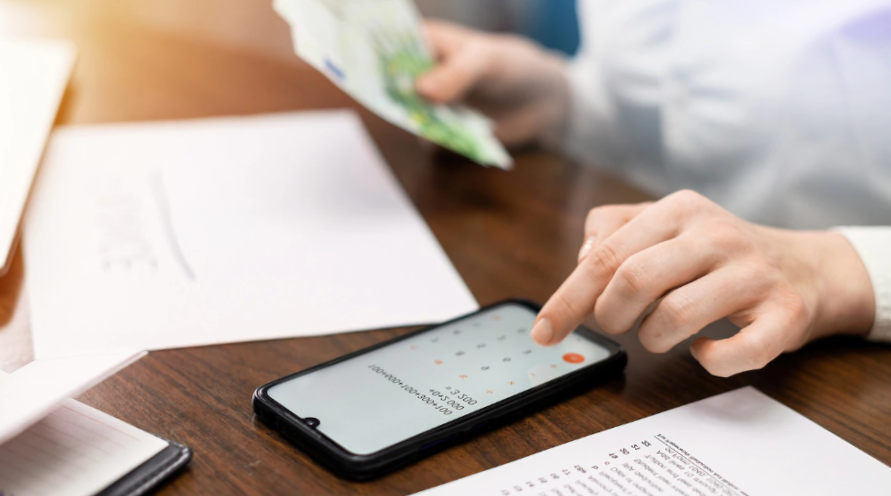 Walmart does not specify any direct deposit limitations. If you expect to have an amount direct deposited that exceeds $3,000, however, it may be worth reaching out the customer service to make sure there won't be any issues.
How Can I Check my Walmart MoneyCard Balance?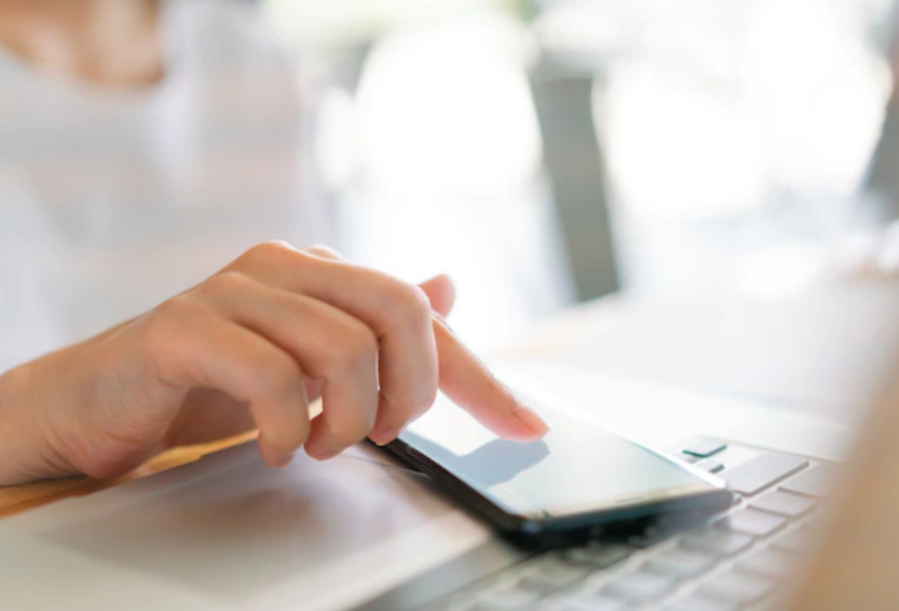 The easiest way to check your balance at any time is to log onto the Walmart MoneyCard app or your WalmartMoneyCard.com account.
You can also log onto your Account Settings to make sure your phone number is associated with your account. If so, you can check your balance by texting "BAL" and the last four digits of your card number (ex: BAL 1234) to 43411.
Can I Overdraft my Walmart MoneyCard? How?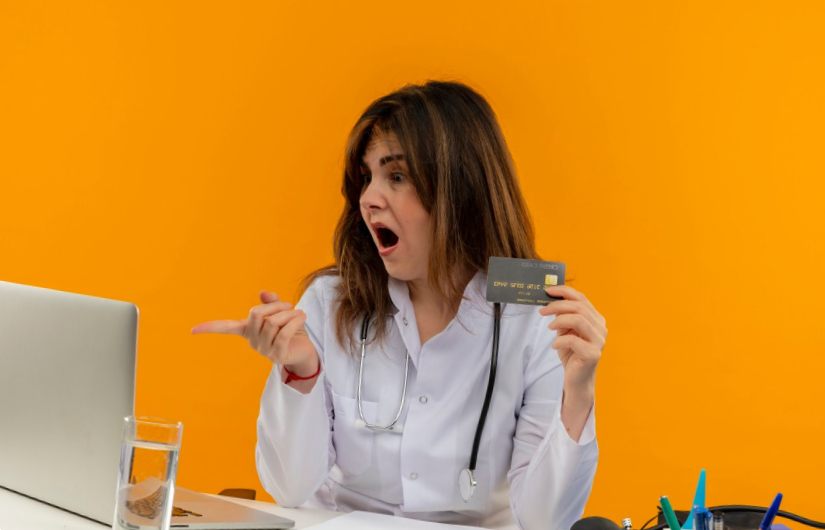 It is possible to incur an overdraft fee of $15 under certain conditions. As long as the amount you overdraw is less than $10, you won't get an overdraft fee.
But if you do not opt for overdraft protection, then you'll get hit with the fee for any transaction over $5 that overdraws your balance by over $10.
If you sign up for eligible direct deposits, however, you may qualify for up to $200 in overdraft protection. It's important to understand, however, that even if you do have overdraft protection, it's still your responsibility to bring your card balance back up to at least $0 within 24 hours of going over your limit.
To opt-in to overdraft protection, simply log into your MoneyCard app or your account at WalmartMoneyCard.com. Regardless of which you choose, you can follow these same easy steps to opt-in.
Log onto your home screen and select the Overdraft Protection option
Select the button that says "Opt-in to Enable"
Review the overdraft protection agreement and then select "Agree and Opt-in"
How Long Does Walmart MoneyCard Hold Money?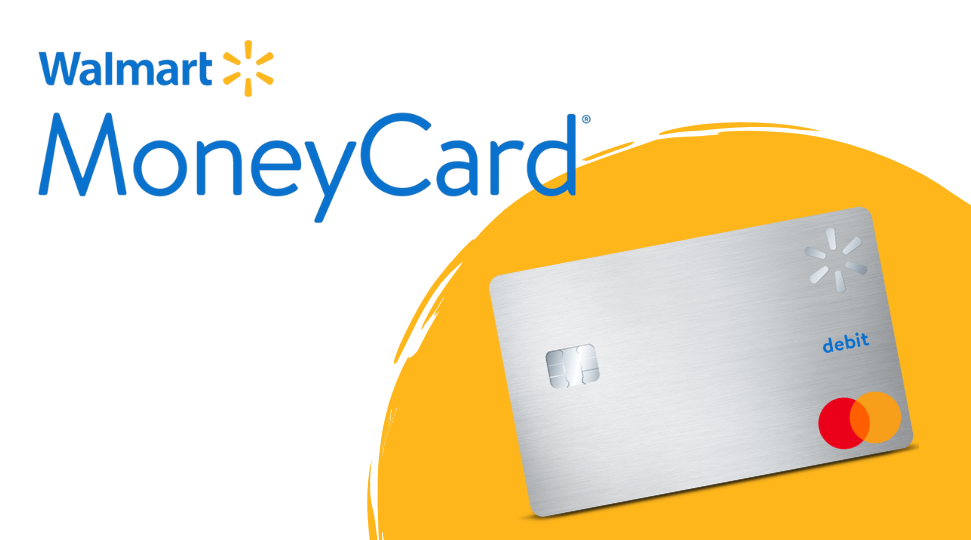 In certain situations, you may see a hold placed on transactions that show up as "pending." This usually occurs on transactions where the total amount is subject to change, such as when you book a hotel or rent a car.
Such "holds" will last until the final transaction amount settles with a maximum hold time of up to 90 days.
In Conclusion
We hope this has helped give you a solid overview of the Walmart MoneyCard, what it is, and how it works. If you do a great deal of shopping at Walmart, then signing up for a MoneyCard can be a convenient way to earn cash back and deposit checks during your next Walmart visit.
It's also a great alternative for anyone who has had issues with traditional banks in the past.
Post ID: gr22n8XW5
Category ID: EgKjKRb
The responses below are not provided, commissioned, reviewed, approved, or otherwise endorsed by any financial entity or advertiser. It is not the advertiser's responsibility to ensure all posts and/or questions are answered.