Ulta Beauty's Return Policy
Ulta's return policy is actually incredibly generous. Unlike some other stores, the UltaBeauty return policy allows you to return products for no other reason than that you don't end up liking them.
If, for instance, you buy a color of makeup that doesn't end up flattering your skin tone or a hair care product that doesn't work well with your hair, you'll always enjoy the option of returning it.
Whether you purchased the item in-store, online, or via the Ulta Beauty app, you'll be able to return it either through the mail or at one of Ulta's many store locations.
Just be aware that Ulta reserves the right to draw the line if they suspect a certain customer may be abusing their return policy. But as long as you limit your returns to the occasional product that just doesn't work out, you should be fine.
How long do you have to return an item to Ulta?
If you want to get a full refund, then you'll need to return the product to Ulta within 60 days of your original purchase date. As long as Ulta can verify the original price you paid for the item, they'll issue a full refund to whatever payment form you used to make the purchase.
You also have the option to exchange the product for the same item, in which case no payment form is required. The only exception is if you want to return the product for a more expensive one, in which case you'll need to pay the difference.
If you choose to exchange it for a cheaper item, then you'll be refunded the difference between the two.
Does Ulta offer full refunds?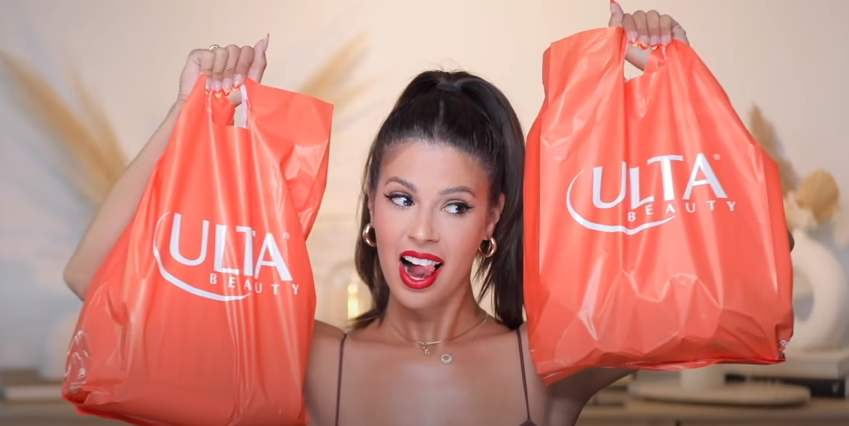 As long as you can prove how much you paid for an item with your original receipt, Ulta account, membership number, or packaging slip, then Ulta will give you a full refund within 60 days of purchase. If you purchased the item online or through the Ulta Beauty app, however, you will not be refunded for any shipping charges.
Can I Return an Item to Ulta Beauty without the box or original package?
You can indeed return an item to Ulta Beauty without the box or original package it came in. Part of the reason for this is that, due to the nature of the products that Ulta sells, it's highly unlikely that they will be able to resell them anyway.
While there may be exceptions for products that are returned in brand new condition, Ulta maintains a strict policy against reselling any items that have been damaged or used, or that have expired.
It's important to note, however, that any item you return to Ulta must include all of the original product components. For example, if you want to return an eye shadow palette, then all of the shades must be included. This is likely to discourage customers from buying a collection of products, keeping the ones they like for free, and returning the rest for a full refund.
Does Ulta Beauty Accept Returns Without a Receipt?
While it's possible to make a return at Ulta without a receipt, it's not necessarily ideal. If you want to make sure you receive a full refund, then you'll need to be able to prove how much you paid for it. Fortunately, there are several different ways to do this, even if you can't find the original receipt.
When you join Ulta's Ultimate Rewards Membership program, you'll use your account to rack up points on each purchase. If you decide to return a product, then the associate will be able to use your Ultamate Rewards Member account to verify the date of each of your purchases, as well as the amount you paid for them.
The same perk applies to purchases you made using the Ulta Beauty app or on Ulta.com. By logging into your account, you should be able to find all the verification info you need to get a full refund.
Even if you find yourself without a receipt or any other way to prove how much you paid for a return or exchange item, you're not completely out of luck. In these instances, Ulta Beauty will usually give you an in-store credit worth the item's lowest selling price over the previous 90-day period.
The same policy applies when it comes to making an exchange without receipt.
How long do Ulta Beauty refunds take?
If you choose to return your item to an Ulta Beauty location, then it shouldn't take more than a couple of minutes. If you return an item by mail, then you may want to use a traceable shipping method so you can track its status. Once your item has been received and your refund is issued, then you should expect it to appear on your bank or credit card statement within 7-10 business days. If you have an Ulta account, then you can also track your return status on Ulta.com.
Can You Return An Online Purchase to The Store?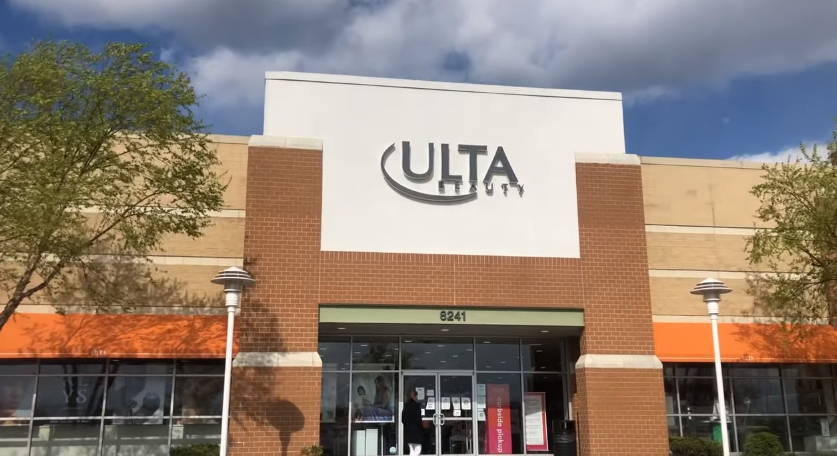 Yes! and this is often the quickest way to go. Just make sure that you also bring in your original email order confirmation and packaging slip in order to make sure you get the full refund. In the instance that you can't locate one or either, you may still be able to validate your purchase information using your Ultimate Rewards member number or access the record of your purchase on Ulta.com.
As with in-store purchases, your refund will be sent to the credit or debit card you used to make the purchase. If you paid using a service like PayPal, you can get a refund on the credit or debit card of your preference or have it issued in the form of an in-store credit.
What's Ulta Beauty's Customer Service Phone Number?
Ulta's customer service phone number is 1-866-983-8582 and is available from 7am-11pm CT, 7 days a week. You can also send a text to guest services at 309-650-8582.
Does Ulta Beauty Offer Chat Support?
Yes, click on the chat option on Ulta's guest services page anytime between 7am-11pm CT, 7 days a week..
How to return an Ulta Beauty item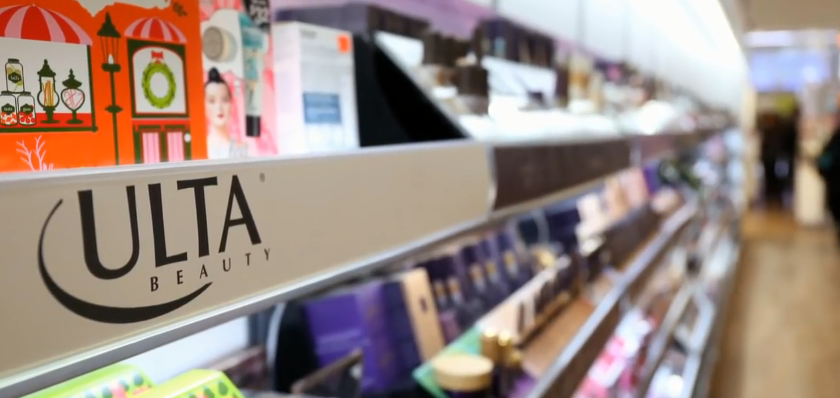 In-Store
No matter how you purchased the item, you can always bring it to any Ulta Beauty store location for a refund. Simply bring the item and all its components to the store within 60 days, along with your receipt, email confirmation,and/or packaging slip.
Present the item to any store associate and they'll be able to help you return or exchange the item. If you no longer have your receipt, an Ulta Beauty associate may also be able to help you locate your purchase record via your Ulta beauty online or rewards membership account.
If you're able to locate proof of purchase, then a refund for the full amount will be issued to the same payment method you used to at check-out. If not, then you'll be given a store credit for the lowest sale price of the item within the past 90 days.
By Mail
It's also possible to return online purchases to Ulta by mail, preferably in the same shipping carton that was used to send them to you.
Ship your order using the return mailing package included on the original shipping carton and mail the item back to:
ULTA.com Returns Center
1135 Arbor Drive
Romeoville, IL 60446
Send your returns through ground-only shipping, especially if any items included in your return contain hazardous materials. These can include things like products that include alcohol or any pressurized items, such as those that come in aerosol cans.
You can track the process of your return under the order status section of your Ulta.com account. You may always want to use a trackable shipping method.
Once your items have been received, you'll receive notification email. Your refund will be processed and should appear on your credit or debit card within 7 - 10 business days.
How to check Ulta Beauty order status
One of the benefits of signing up for a free Ulta Beauty account is the ability to check your order status at any time. Simply head over to Ulta's order status page, where you'll find two options.
The first is to enter your order number, along with your email. Then simply press enter and you'll be able to track the progress of the order in question.
The second is to simply log into your Ulta Beauty account using your email address and password. Once you're logged in, navigate over to your order history and select the item. You'll then be able to pull up all the information about the order, including its status.
What Items Can not be Returned to Ulta?
Ulta is incredibly generous when it comes to returns, particularly if you make your return within 60 days of purchase and are able to produce proof of purchase. Under these circumstances, Ulta will almost always grant you a refund or exchange.
The only possible exceptions are broken items that were broken by no fault of Ulta. Even then, it's worth taking the item in to ask about the possibility of an exchange.
You also must bring in all the components of the original purchase. For instance, if you purchased a perfume collection that contained three different perfumes, you won't be able to expect a refund if you only bring in two.
Additionally, if you bring in a return that you purchased more than 60 days ago, you may or may not be able to get a full refund. This will largely depend on the situation, as well as the discretion of the manager. In general, you're likely to have much better luck if you don't return items overly frequently, aren't rude, and are willing to accept a store credit.
Last but not least, items purchased from other stores will not be eligible for a refund, even if Ulta does sell the same item.
The Final Verdict
We'd have to give Ulta Beauty's return policy a perfect 10, based on its sheer generosity alone. It's pretty impressive that Ulta offers full refunds for any product, whether you have a great reason for returning them or not. Unlike some other stores, Ulta doesn't ask many questions when it comes to returns and doesn't seem to mind offering a refund for no other reason than that you didn't end up liking them.
This is particularly notable considering the fact that, due to the nature of the products they sell, almost no returned items will be eligible for resale. Ulta also gets extra points for offering store credit for items that are returned without a receipt.