Beauty is something so many strive for and a beautiful face can become memorable with some beauty products' help. However, not all types of makeup, including shades, work well on everyone, so beauty companies understand the need to have flexible return policies to ensure all customers have the products they need to feel beautiful inside and outside. No one enjoys having a product you only used once and will never use again.
According to Forbes, approximately 25 to 30 percent of all purchases are returned in the United States through the United States Postal Service, with several of those items being beauty products.
The Beautycounter Return Policy:
If you are unsatisfied with any of portion of your purchase, Beautycounter will do everything possible to correct your order and help ensure you are happy with your purchase. If the product was received damaged or is not what was ordered, Beautycounter will correct the order at no additional cost. Submit a Counter Support ticket to begin the process of fixing your order.
If you are unsatisfied after testing out the product from Beautycounter, you have 60 days from the original order ship date to return the unused portion of the product for a full refund. Refunds are provided using the original form of payment. If the entire order is returned, Beautycounter will refund a portion of the shipping and handling fees paid (for Canadian residents only). 
If the item you are unsatisfied with was part of a collection or a set, everything in the set must be returned to receive a full refund. For example, if the order were paid using product credit and a credit card, the credit would be returned first; then, the remainder will be refunded to the credit card used for the original purchase. At this time, Beauty Control does not offer exchanges.
What's Beautycounter's customer service phone number?
The Beautycounter customer service phone number is (888) 701-9899 and is available from 6 a.m. until 4 p.m. Pacific Mondays through Fridays. The customer service call center closes on Saturdays and Sundays, but the live chat is available during the weekends from 6 a.m. until 4 p.m. Pacific.
Does Beautycounter offer chat support?
Beautycounter does have a live chat and help center, which is one of the quickest ways to get an answer to your burning question. Click here to chat with a live agent. The live chat is open all week from 6 a.m. until 4 p.m. Pacific.
Does Beautycounter Accept Returns Without a Receipt?
You must have your receipt or packing slip to initiate a return to Beautycounter. Orders made online can be returned using your account's order history, which has all the information from the receipt stored in your account. However, if you did purchase from one of the select brick-and-mortar locations, items must have a receipt to receive a return. There are no Beautycounter exchanges without receipt.
How Long do Beautycounter refunds take?
Refunds for Beautycounter products are started once the company's warehouse receives the items. After that, it could take up to 10 days for the refund to process. Some receive their refunds sooner but depending upon their banking institution, it could take longer to process and show up in their account or credit card statement.
If an order was paid for using a combination of Product Credit and a credit card, it might take longer to process. The product credit will be refunded first and can take a couple of days to show up on your Beautycounter membership profile. The new product credit will have a 60-day limit before it expires. Then the remaining balance gets credited to your credit card, which could take up to 10 days to process, but most see the refund in their account within three business days.
Can I Return an Item to Beautycounter without the box or original package?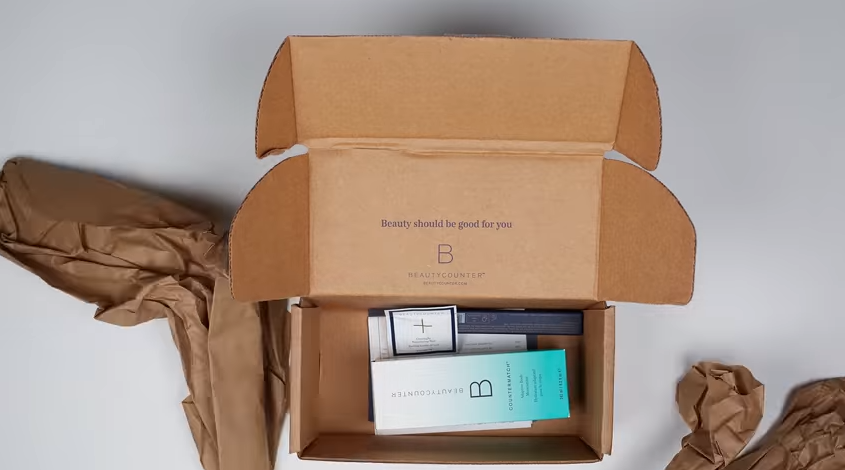 Though Beautycounter does not require the original box or packaging for a return, it is preferred if you have it. When returning, secure the items, the original packaging (if available), and the return form in a shipping box.
How Long Do you have to Return an Item to Beautycounter?
Beautycounter has a 60-day return policy, where all items ordered can be returned within 60 days of the order's ship date. Returns during the 60-day timeframe are eligible for a full refund and applicable taxes.
Does Beautycounter offer full refunds?
Beautycounter offers full refunds on partially used items returned within 60 days of the original order's ship date. A full refund would be for the purchase price and applicable sales tax. In the United States, shipping and handling fees are not eligible for a refund. However, Canadian residents may qualify for a refund for some shipping costs.
For Beautycounter Purchases, Can You Return an Online Purchase to The Store?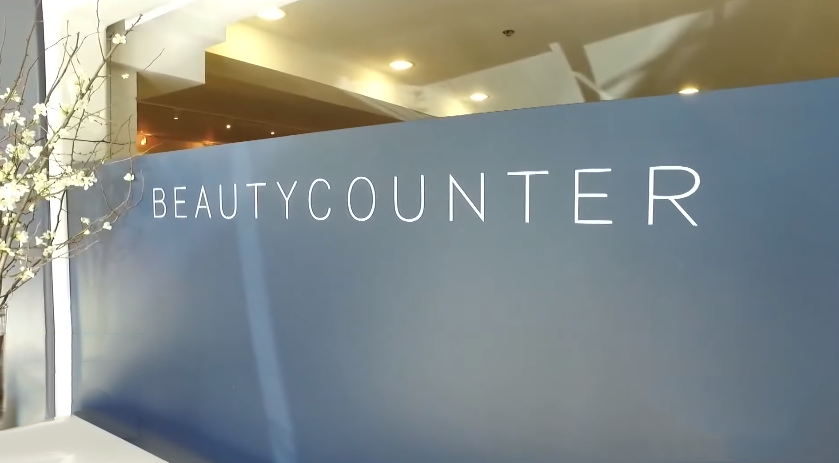 Though Beautycounter has a limited number of stores, items ordered online must be shipped back to the Beautycounter's warehouse for a refund or exchange. The same policy applies to Beautycounter's holiday pop-up locations, which do not accept online order returns.
How to return a Beautycounter item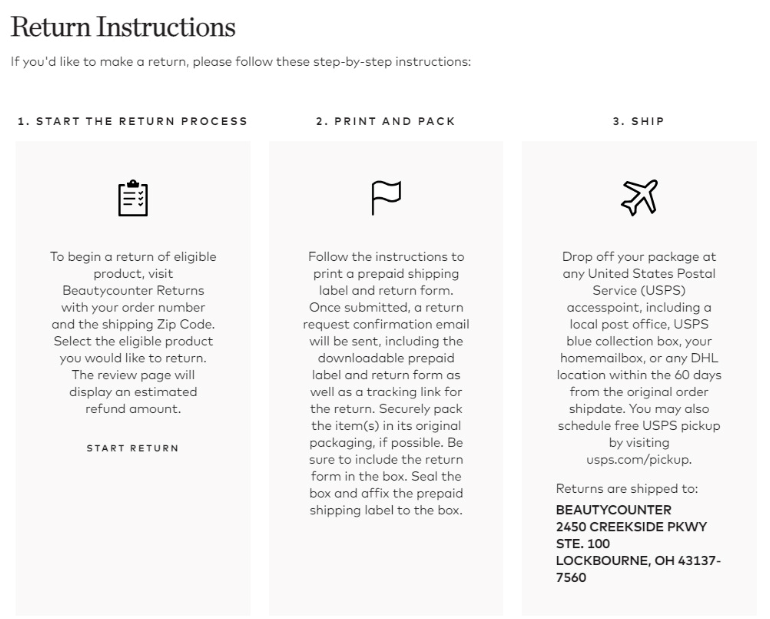 To complete the return of a Beautycounter item, you must first receive a Return Authorization Form that is filled out and included with the return. Having this form will help expedite the return process. Below are the return processes for both Canada and the United States.
United States Return Process
Click here to begin your online return.
Enter your order number from your account order history and not the one on the packing slip, and the shipping zip code
Next, select the eligible item you want to return.
The review page will show an estimated total for the refund amount.
Please print out a prepaid shipping label and return the form.
Once submitted, a confirmation email with all necessary tracking information will be sent, including the downloadable shipping label and return form.
If available, securely pack items to be returned in the original shipping box.
Affix the shipping label to the outside of the box
Drop off at any United States Postal Service access point, including your home mailbox, USPS blue collection box, local post office, or DHL location. You can also schedule free USPS pick-up. usps.com/pickup
Please do not wait to ship the item because it must be returned within 60 days from the original ship date.
Once your returned package has been accepted by the warehouse, you will receive a confirmation email alerting you of the status and a refund is on its way.
Canada Returns Process
Gather all products you want to return, including any free items received with the original order.
It is best to use the original shipment packaging, but not required.
Include a copy of the Return Authorization Form in the box, and keep one for your records
Unless the products were damaged or not what you ordered, you are responsible for paying for shipping back to the warehouse.
Ship the package back to Beautycounter with a method to show proof of tracking
Ship items to Beautycounter, 8300 Lawson Road, Milton, Ontario L9T 0A4
Once your returned package has been accepted at the warehouse, you will receive a confirmation email letting you know the status of the return and a refund is on its way.
How Do I Check Beautycounter Order Status?
For your convenience, Beautycounter automatically sends updates regarding the status of an order via email. However, if you want to track your order online, log into your account, click "My Orders," and select the order(s), you want to track.
If you are not a registered Beautycounter user, it is possible to check the status of your order by calling their consumer care team (888) 617-2488 - Monday through Friday from 8 a.m. to 5 p.m. PST. You can also email the customer care team at [email protected]. Be sure to include, or have your order number ready, when corresponding with Beautycounter's customer care team.
If for some reason, an item you purchased is on backorder or is out of stock, Beautycounter will email you about the delay and how long it may take to send your order. For example, if you ordered multiple items, the in-stock items would ship, and the back-ordered items will ship when available. At this point, should you want to cancel the order for the back-ordered or out-of-stock item, email Beautycounter at [email protected] and request they cancel the item.
Can I Cancel my Beautycounter Online Order After Placed it?
If you find a need to cancel or change your order, you can do so for up to one hour after completing the order. Canceling or changing orders can be done by contacting the customer care team. Order changes may include cancellation requests, shipping upgrades, adding or removing items from the order, or changing the delivery address. After one hour, the order will be locked and can no longer be canceled or modified.
If you need to cancel your order, it must be done before the order has been sent to the warehouse for preparation to ship. If you need to cancel an order, promptly email the cancellation request, including your web confirmation number, to info@beautyencounter. The customer care team at Beautycounter will do their very best to cancel the order, and if it can be canceled, you will receive a confirmation of cancellation. If your credit card has already been charged, you can expect to see the refund in your account within one to two days of receiving the confirmation of cancellation via email.
What Items Cannot be Returned to Beautycounter?
Beautycounter accepts most items for return and refund; however, any items marked "Final Sale" are not eligible for returns. Additionally, some items, such as a Consultant Starter or Booster Sets, cannot be returned online. You must contact customer support to return these items to submit a return ticket.
Conclusion
Sometimes we receive beauty products that we realize are the wrong tone or do not like how it makes our skin feel. Beautycounter allows consumers to return partially used items within 60 days to ensure they are satisfied. We give Beautycounter a return policy score of 9 because they accept almost everything. Still, returns may be challenging because very few stores are available for in-store returns.