A transparent return policy is vital for any online enterprise, as it gives customers the assurance and security they need when making purchases. This article delves into Henna Sooq's return policy, addressing common inquiries and providing detailed explanations.
What's Henna Sooq Return Policy?
For purchases made on Henna Sooq (USA&CA), the company has a 30-day return policy. This allows customers to return any unopened, sealed, and original condition items within 30 days of receipt in exchange for a full refund or store credit. The customer is responsible for return shipping costs, except when the return is due to an error on Henna Sooq's part.
To initiate a return, you can contact Henna Sooq's customer service team via email to obtain a Return Authorization.
Please note that Henna Sooq cannot accept returns of opened or used items for health and hygiene reasons, unless the product is defective or there was a mistake on the order.
If you receive a damaged or defective item, or if there was an error in your order, please contact Henna Sooq's customer service team immediately to arrange for a replacement or refund.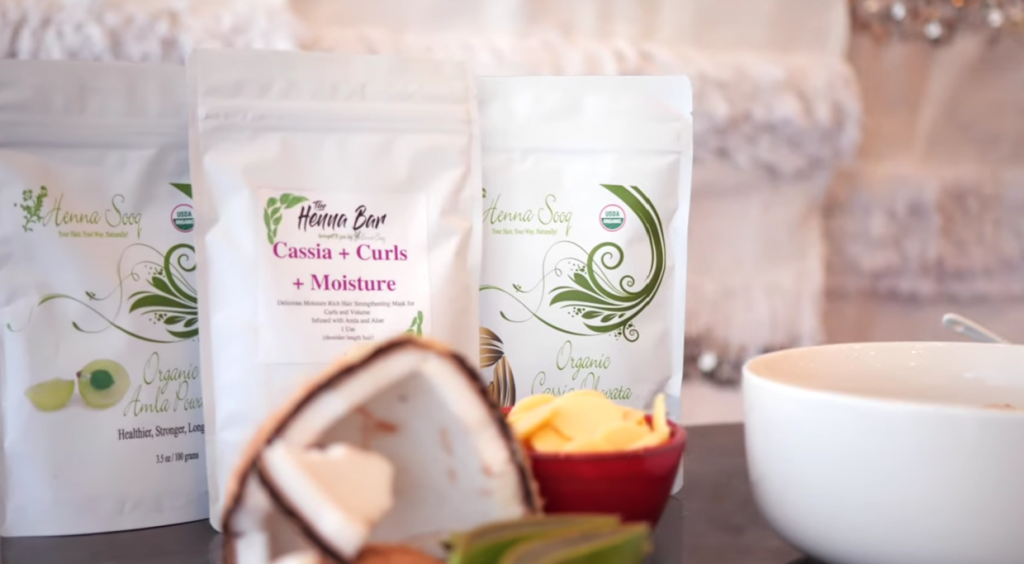 How Long Do Henna Sooq Refunds Take?
Refunds can take up to ten business days to process, whether they are returned to your financial institution or issued as store credit. The refund amount is based on the initial purchase price of the product, excluding shipping fees. Upon receiving your return, Henna Sooq will notify you of your refund status via email.
How Much Time Do I Have to Return an Item to Henna Sooq?
There is a 30-day return window for all product categories, as long as they meet the return requirements. However, some products may have shorter shelf lives or expiration dates, so always check the product label before initiating a return.
Does Henna Sooq Accept Returns or Exchanges Without a Receipt?
A proof of purchase, such as a receipt or packing slip showing your order number and product name, is necessary to return a product to Henna Sooq. Without proof of purchase, returns are not accepted, with no exceptions.
Can I Return a Used Item to Henna Sooq?
Henna Sooq does not accept returns of used or opened items for health and hygiene reasons, except in cases of defective products or order mistakes. Since their products are natural and organic, using them can introduce contaminants, making them unsuitable for resale.
Is it Possible to Get a Full Refund From Henna Sooq?
Henna Sooq offers full or partial refunds or store credits for qualifying returns. Indicate your preference when emailing your return request. Refunds are issued to the original payment method or as store credit for future Henna Sooq purchases.
Henna Sooq does not provide exchanges for returned products. To obtain a different item, place a new order online.
How Can I Return an Item to Henna Sooq?
To initiate a return to Henna Sooq, the only method accepted is by mail. Online purchases cannot be returned to any physical store locations or distributors. Also, items bought from authorized resellers or other sales platforms, like Amazon, are not eligible for returns.
Follow these steps when mailing a product back:
Email

[email protected]

with your order number and the product name you wish to return. Wait for a response authorizing your return, which should arrive within 1-2 business days.
Carefully pack your return using the original Henna Sooq packaging, or opt for a padded envelope or box.
Include a copy of the receipt or packing slip with your return to ensure proper allocation of your refund.
Mail your return package to: Henna Sooq, Returns Department, 6935 Oakland Mills Rd, Suite D, Columbia, MD 21045.
What Items Are Not Returnable to Henna Sooq?
Certain items cannot be returned to Henna Sooq for health and safety reasons. These include:
Jagua paste and Fresh henna
Jagua gel and juice
Product samples
Perishable products
eBooks
Sale products
Individual products purchased as part of a kit or bundle
Gift purchases
Gift and eGift cards
Ensure that you carefully read the product description before ordering any of these items, as they are final sale and non-refundable.
Customer Support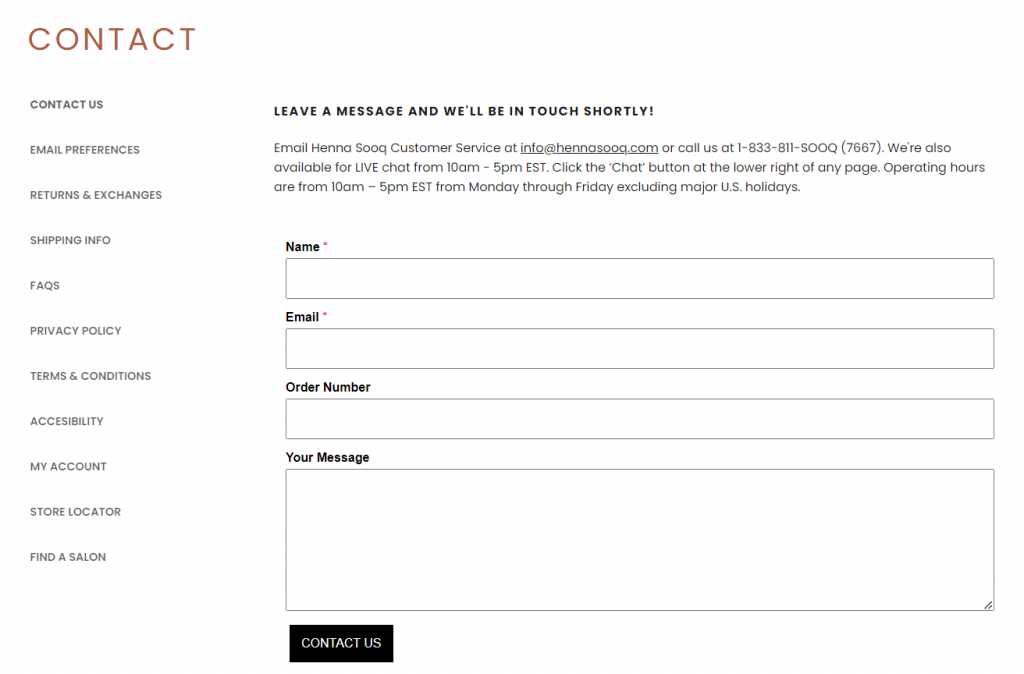 They are available Monday to Friday, 9 am to 5 pm EST. Alternatively, you can email them at [email protected], and they will respond within 24-48 hours during business hours.
For any questions or concerns about your order or return, reach out to Henna Sooq's customer service team by phone or chat.
Does Henna Sooq Offer Chat Support?
The chat support is available on their website,  from 10am - 5pm EST. Click the 'Chat' button at the lower right of any page. Operating hours are from 10am – 5pm EST from Monday through Friday excluding major U.S. holidays. 
What's Henna Sooq Customer Service Number?
You can contact Henna Sooq customer service at 833-811-Sooq (7667) Monday through Friday, from 10 a.m. to 5 p.m. EST, excluding important U.S. holidays.
Final Thoughts
Henna Sooq's return policy is clear and fair, demonstrating their commitment to customer satisfaction and trust. With a 30-day return window, full or partial refunds or store credits, and free return shipping in the case of company error, their policy is both reasonable and generous. However, be aware of non-returnable items before placing an order.
We recommend thoroughly reading product descriptions and reviews before ordering, and conducting patch tests for all henna and Ayurvedic products before full use to avoid allergic reactions. For help or advice on product use, contact the customer service team or consult online resources.
Based on our research, we give Henna Sooq's return policy a rating of 4 out of 5 stars, reflecting their dedication to quality and customer service.