With over two million VIP members, the brand manufactures fashionable, high-performance, affordable active-lifestyle products for all body types and lifestyles. It also has great deals on both men's and women's fitness and workout clothing, and VIP members enjoy exclusive discounts. But what happens if you need to return an item to Fabletics? Read on to learn about the Fabletics return and refund policy.
Go to www.fabletics.com

Fabletics
What is the Fabletics Return Policy?
One thing that makes Fabletics stand out in the burgeoning activewear market is its commitment to offering excellent shopping experiences and customer service. The Fabletics return policy is straightforward and seamless, and customers can return and exchange items when dissatisfied. It has clear guidelines on the items eligible for return and timelines for the same.
Customers in Australia can only get refunds for items, and exchanges are unavailable. Returns from Alaska, Puerto Rico, and Hawaii incur a return shipping and handling fee of $9. Here is a page on Fabletics return policy to learn more about the process.
Can You Return an Item to Fabletics Without the Original Package?
If you misplaced or lost an item's original packaging, you can leverage Fabletics' Happy Returns Program. The program does not require boxes and labels for return items, thus being more sustainable and eco-friendly.
Drop your item at a return bar near you, and the refund process gets initiated immediately. Happy Returns contributes to environmental conservation by lowering greenhouse gas emissions by 120,000 lbs for every one million returns.
Can You Return an Item to Fabletics After Using It?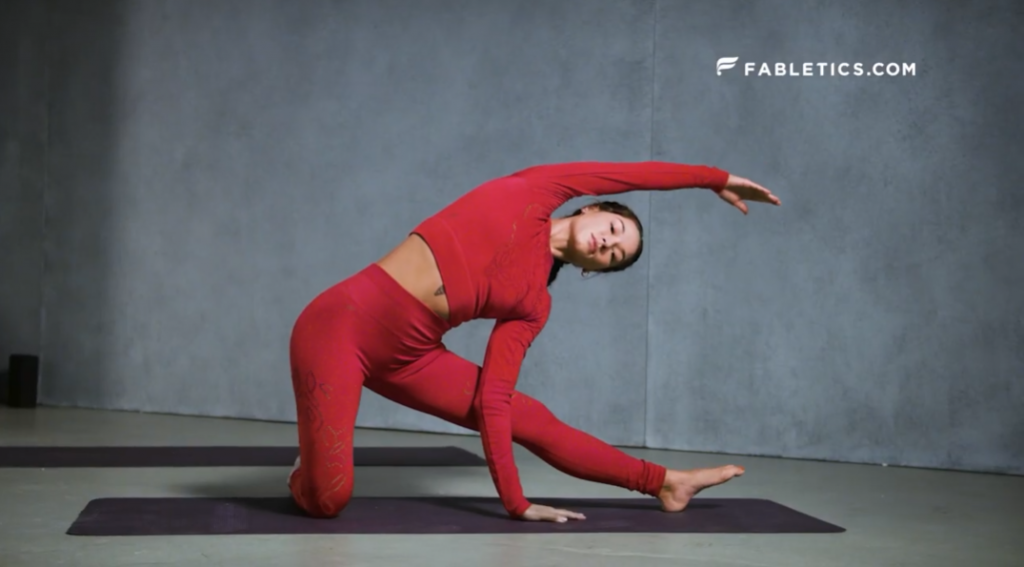 Since Fabletics deals with apparel, they don't accept returns for used clothing for obvious reasons. Returns are only accepted for new and unused products with tags intact.
How Long Should You Take to Return a Product to Fabletics?
The amount of time depends on several factors, including your location and return reason.
Return for Fabletics credit: Customers must return the item within 45 days of receipt and wait up to 14 days for the credit to reflect on the account.
Exchange for another item: You have 45 days to return the item for exchange.
Return for refund: Customers wanting a refund must return the item 14 days from receipt.
Is a Receipt Needed When Returning to Fabletics?
While a receipt is the chief proof of purchase, you don't need it to return items at Fabletics. Whether you misplaced or lost your receipt, you can get an exchange or refund since all the purchase data is available in your account. Also, a return label will suffice when returning through a shipping provider.
Does Fabletics Offer Full Refunds, and How Long Do they Take?
Fabletics strives to ensure every customer is satisfied with their purchase. If not, they offer a full refund. A customer should return an item for a refund 14 days after receipt. As long as the item is in pristine condition, you get your money in the way you paid for the item.
Fabletics advises customers to wait for five working days after processing a refund for it to reflect in their accounts. Any reward points given in the purchase are deducted from your account for refunds.
Is an Online Purchase Returnable to a Physical Store?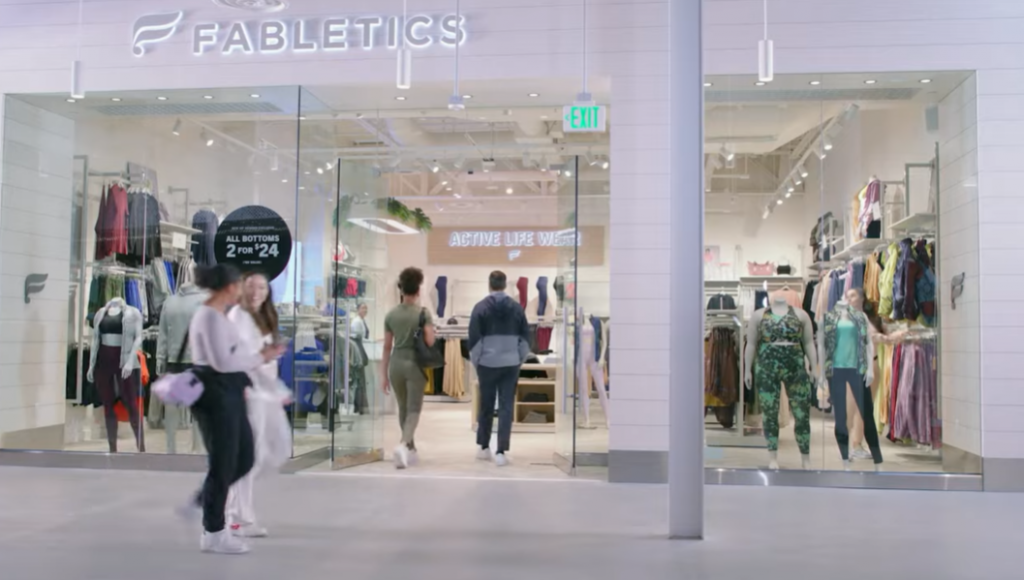 Fabletics allows customers to return online purchases to a nearby store, increasing customer satisfaction and enhancing buyer experience. You can get a refund or exchange if the product is intact and unworn. If you want an exchange, store associates help you find a suitable replacement.
What is Fabletics VIP Membership, and How Do You Qualify?
This fashion-forward brand operates on a membership model. The primary requirement for a member is to create an account and take a Lifestyle Quiz for a personalized shopping experience. Membership is free, and you have no obligation to purchase.
Fabletics members can opt for VIP Membership and enjoy numerous perks such as dedicated promotions, competitive pricing, VIP events and parties, and free shipping for orders above $49.95. Also, VIP members get free returns and exchanges 90 days after purchase.
How Many Times Can You Skip a Month on Fabletics?
VIP members pay a monthly fee of $59.95, charged on your payment method every sixth day of the month. You can redeem the fee for items on the platform.
However, members can 'Skip the Month' or cancel membership altogether. You can skip as many months as you would like, as long as you do it between the 1st and 5th day of the month.
While skipping the month restricts access to exclusive benefits like VIP-member-only pricing and promotions for the entire month, you can still purchase as an ordinary member.
Can You Get a Refund from Fabletics If You Forgot to Skip the Month?
When you forget to skip a month, the only thing that happens is pay the monthly membership fee, which is automatically deducted from your credit card. Any other thing, including returns and exchanges, remains the same. Therefore, you can still get a refund if you meet the required criteria.
Can You Cancel Fabletics VIP After First Purchase?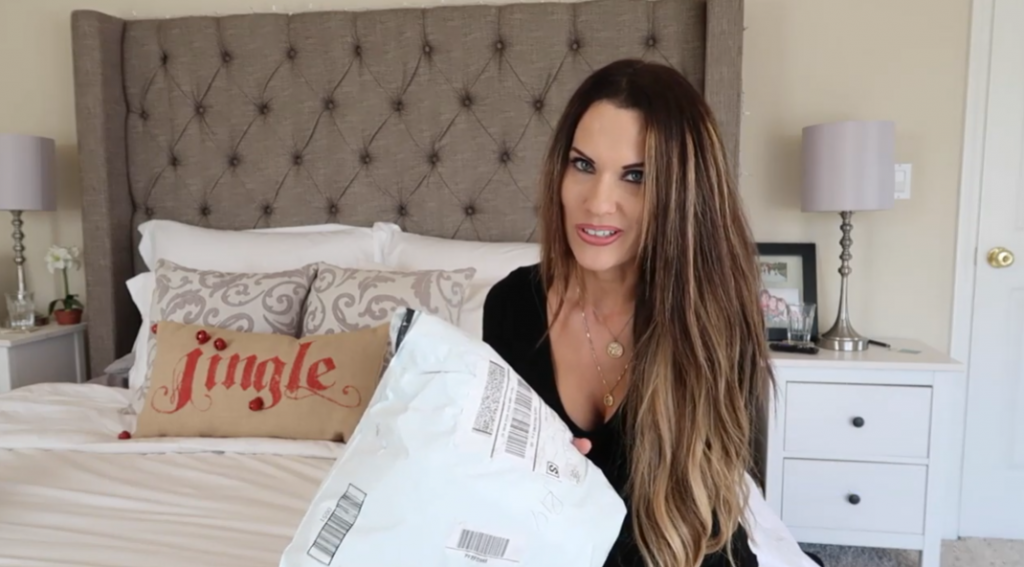 One of the best things about Fabletics VIP membership is that you can cancel anytime. Subsequently, you can cancel the membership after the first purchase in two ways. You can do it online on your account and through live chat or call the support team.
How much does it cost to cancel Fabletics? Many people ask this question. Canceling Fabletics is free, and you don't incur charges. Any promotional member credits in your account are useable for purchases on the Fabletics or Yitty Sites and expire 12 months after the issuance date.
What's Fabletics' Customer Service Phone Number?
Fabletics' customer service number is 1-844-322-5384, available 24 hours, 7 days a week.
Does Fabletics Offer Chat Support?
Fabletics has a live chat from Mon-Sun: 9am - 9pm (EST)
Step-by-Step Guide for Returning a Fabletics Item
Returning a Fabletics item is stress-free. First, prepare the package for return, ensuring it is intact and securely packaged. Attach the label properly on the package for identification and security purposes. When using the original packaging, replace the original label with a new return label.
Second, choose a return method from the options below.
Return in-store: Customers can return products at a Fabletics physical store.
Locate a nearby Fabletics store using the store locater page
The store's staff will help start the return process or exchange the item when needed.
Return through Happy Returns: This option is excellent for items without a box or label and only applies to US customers.
Process the return on your Fabletic account in My Account ˃ Orders and Returns
Get a QR code for the item onsite or sent to your mail
Find a Return bar near you and drop off the item with the provided QR code
Your refund will be initiated immediately.
Return through the Shipping Provider
From the My Account menu, click Orders & Returns
Complete the return form to get a return label.
Drop off your package with the label at the shipping provider
The refund is processed once the item gets to Fabletics' warehouse, and you can expect your refund in ten business days.
How Do You Check Your Fabletics Order Status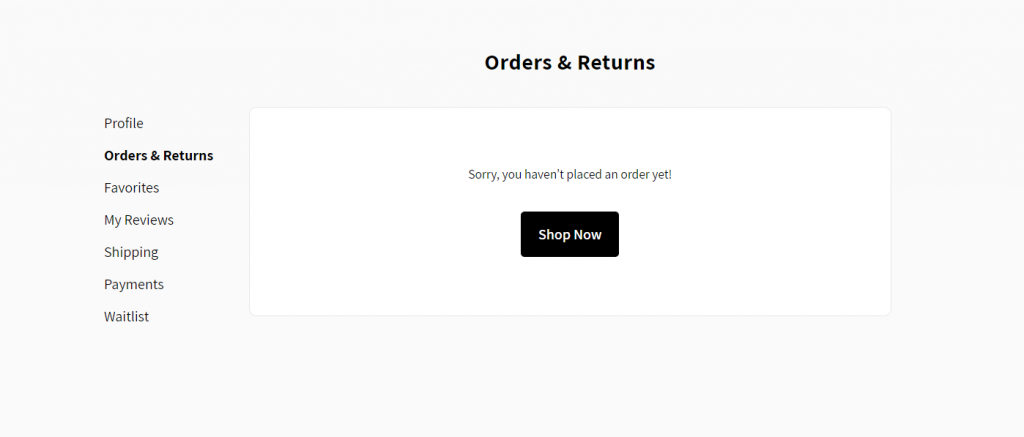 You can check your Fabletics order status in three ways. First, on your Account menu on the website, click on Order History for updated data on your order. Here, you can also get details on past orders and returns,
Second, use your order tracking number. When Fabletics dispatches an order, they send a tracking number to your email. You can expect your package to arrive in five to seven days for standard delivery. Express delivery is faster, and your package gets to you in two to three days.
Lastly, you can call the customer support team to enquire about your order status.
What Items Cannot be Returned to Fabletics
Fabletics does not accept returns for worn and damaged clothes and accessories. Apparel should be unworn with all tags attached, and accessories should have all pieces intact. In addition, items purchased through the rewards program and special promotions do not qualify for return or exchange.
Conclusion
We give Fabletics a return policy of 9 out of 10 based on the fact that clients have ample time to return items and get an exchange or refund. You can return a product you are dissatisfied with to a nearby store and through a shipping agent. VIP members get numerous benefits, including free returns and cancellations and unlimited skipping of the month. The only shortcoming in Fabletics return policy is refunds taking too long, which may displease and convenience customers.