Oct 26, 2022
Jul 06, 2023
Nike has become one of the most respected shoe brands for athletes around the world. From basketball and track to skateboarding and tennis, Nike has the perfect shoe for everyone.
You can even sign up for a free Nike membership to enjoy free shipping, member-exclusive sales events, member rewards, and plenty of other cool perks. But the fact remains that not all pairs of Nike shoes are cheap.
What happens if you even end up with defective Nike shoes, order the wrong size, or simply wish you'd gone with another style instead? Can you return Nike shoes after wearing them or are they yours the second you take them out for a trial run?
You've come to the right place to find the answers to all these questions and more.
Go to Nike.com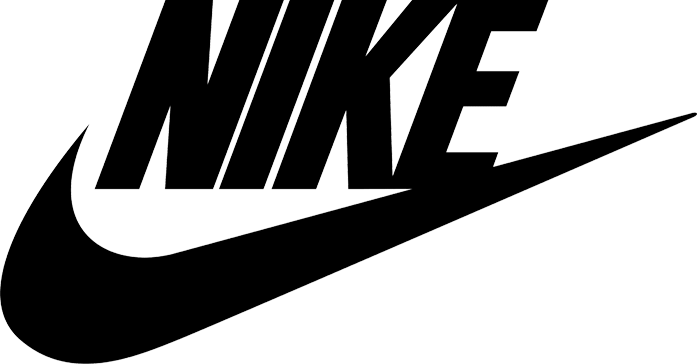 Nike
Can I Wear my Nikes and Return Them?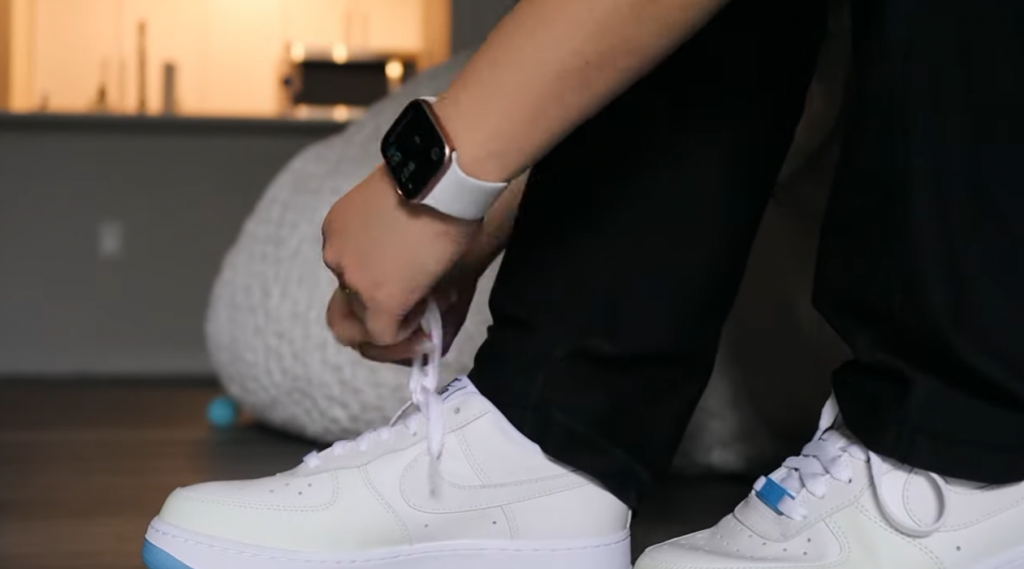 Yep, as long as you purchased them from Nike.com, any of Nike's apps, or at an actual Nike store, you can return worn shoes within 60 days. Just be sure to note that this policy applies to shoes you actually purchased directly from Nike.
The worn Nike shoes return policy is a rarity, so it may not apply if you make your purchase through a second-hand retailer. It's highly likely that they'll have a return policy of their own. Make sure you look into this before making your purchase because it may be worth ordering from Nike instead to enjoy a 60-day trial run.
While there are some exceptions to Nike's return policy, many of them apply to products like Apple watches or gift cards. When it comes to shoes, the only exceptions you'll need to worry about are those purchased from the Nike Clearance Store and the odd product that may come with a specific warranty.
Does Nike Have a 2-year Warranty?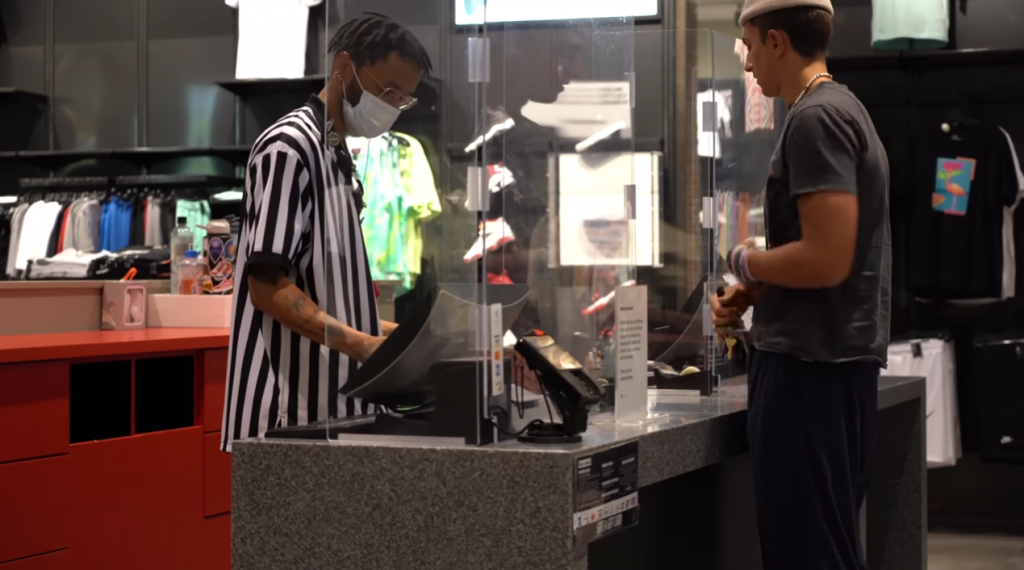 They do indeed. Nike stands behind all of its shoes and products with a solid 2-year manufacturer's warranty. If your shoes should develop any random flaws within two years of their manufacture date, Nike will hook you up with a refund.
If you should discover the flaw within 60 days of purchase, you can make your return at any Nike store. If you're a Nike member, you can also log into your account to create a free return shipping label.
If it's been longer than 60 days but less than 2 years, proceed to the next question.
How Do I Claim My Nike Warranty?
If it's been over 60 days but is still within the 2-year warranty period, then you have a few different options. Which you choose will largely depend on how you placed your original order.
If you bought your shoes at Nike.com or via one of Nike's apps, then you'll want to get in touch with Nike directly. Check out the brand's contact page for information on chat and phone contact options.
If you bought your shoes from an actual Nike store, then you'll need to return them to the same store location. If this proves impossible for whatever reason, then Nike advises giving that store a call to discuss your options.
Authorized Dealer In-Store Purchases
If you're dealing with a manufacturing flaw, many stores will be a little more generous as far as helping you with returns. Nike works with their authorized dealers to make sure that customers are able to return defective items within the 2-year warranty period.
If the store in question isn't able to help you, however, rest assured there's another way to take advantage of your Nike shoes warranty. You can still file a Nike warranty claim directly through the Nike website.
What is Nike's Replacement Policy?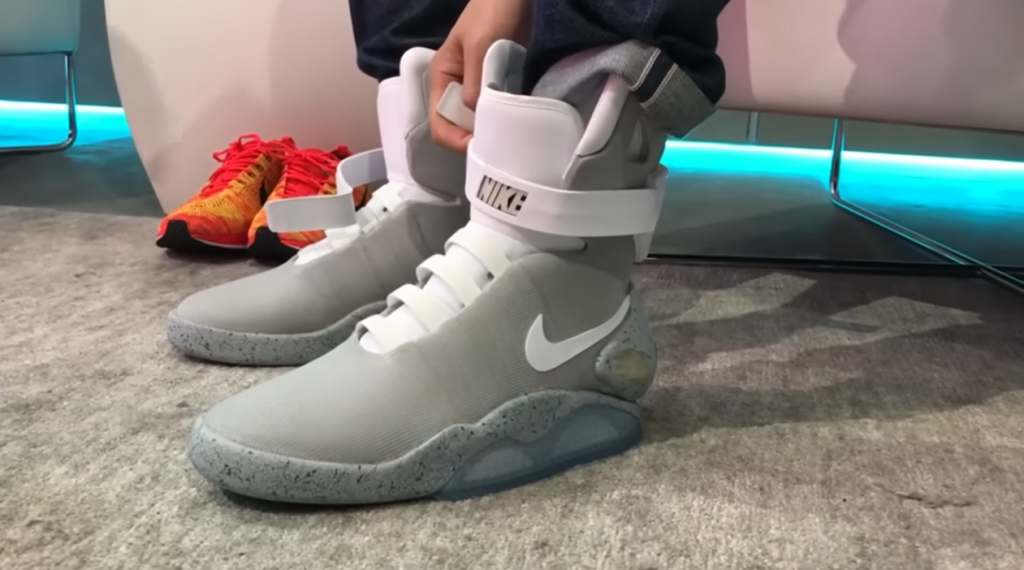 If you're dealing with a simple matter of the wrong size or would rather trade defective shoes for a new pair, then exchanges are an option.
How to return Nike shoes for replacement?
If you happen to live near a Nike store, then your quickest option is probably to take them in and ask for an in-store exchange. Otherwise, your best bet is to give Nike a call in order to figure out how to make the trade.
How Long Does it Take for a Nike Exchange and/or Replacement?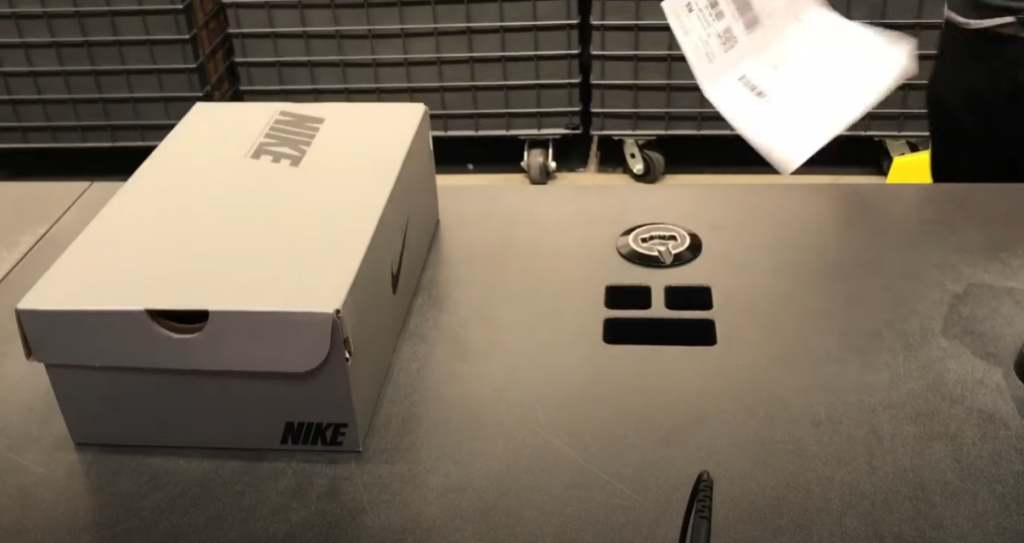 This depends on the method you use to make the exchange. If you're able to make the exchange at a nearby Nike store, then it will, of course, be instant. If not, however, then the answer to this question may vary.
Say, for instance, that you want to exchange a pair of shoes for a different size. If the store doesn't have that size in stock, then you'll have a number of options. The first is to ask the store if they'd be able to order the correct size for you so that you can make the exchange as soon as it arrives.
Otherwise, they may be able to offer you a Nike store credit. That way, you can use it to just order a new pair in the correct size and have them shipped directly to you.
If you choose to exchange your shoes by mail, then you may be better off asking for a refund. That way you can go ahead and place an order for a new pair and get reimbursed when the return goes through after the 10-day processing period.
Can You Return Nikes if Their Air Bubble Pops?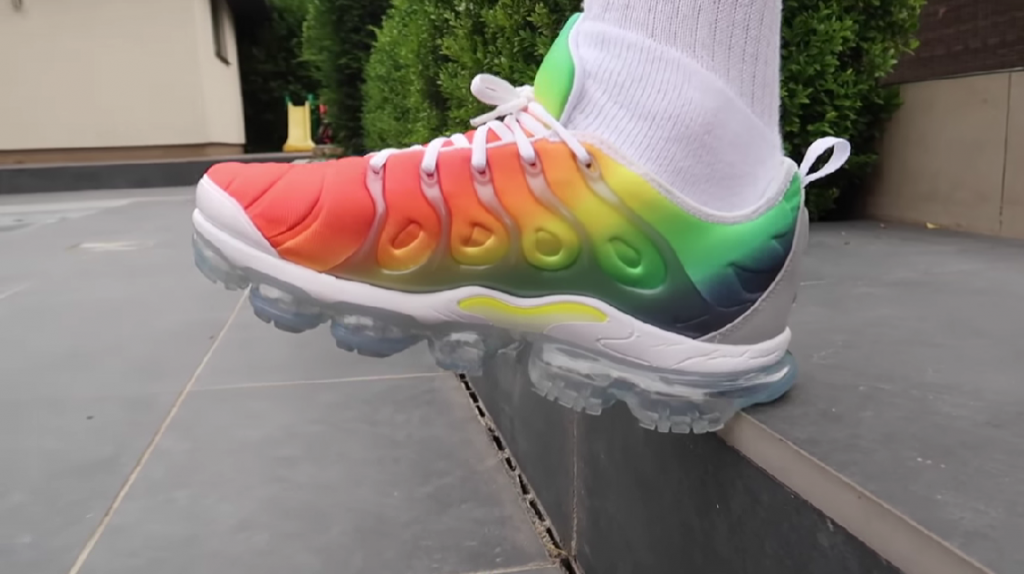 Absolutely. A popped air bubble is considered a manufacturer's defect, so you should be able to claim a new pair under Nike's 2-year warranty.
Can You Return Custom Nike Shoes (Nike By You)?
Yes! Even if your shoes are customized, worn, or both, you'll still enjoy a 60-day window to return them for any reason.
Nike has a really fun option called Nike By You that allows customers to personalize their own shoes. Nike By You lets you choose from a selection of colors, materials, and even customized words or phrases.
But while the idea of being able to co-create your own unique pair of shoes is awesome, does it affect your ability to return them? It does not! The 60-day Nike return policy applies to all Nike shoes across the board.
What Does Nike Do With Returned Used Shoes?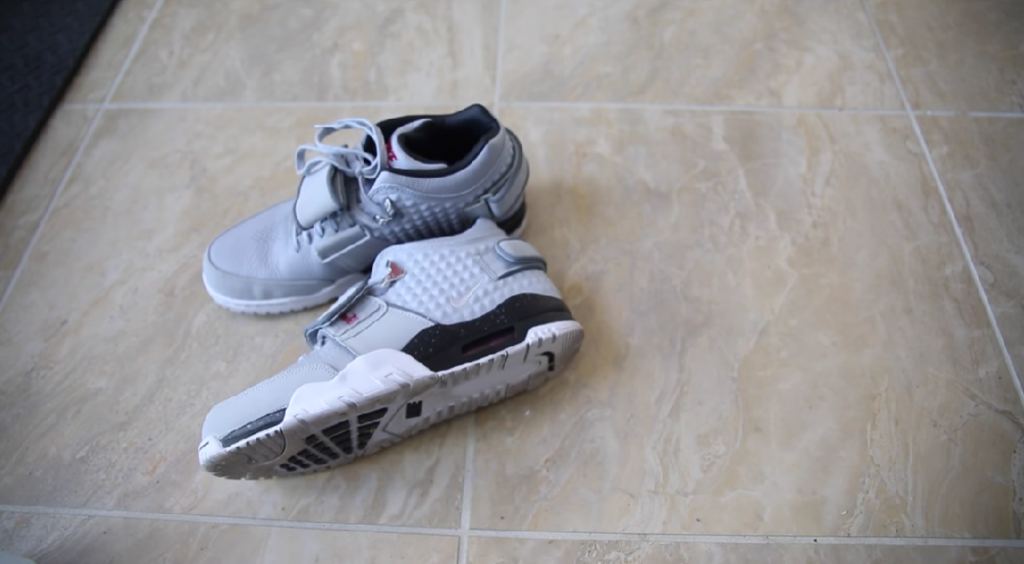 Given that Nike's return policy is incredibly generous, you can't help but wonder what happens to all those shoes that get returned. After all, it seems like a shame to waste them.
Fortunately, Nike agrees. The company recently announced plans to refurbish returned sneakers and offer them at discount prices. Nike also said they planned to clean up any shoes by hand that were returned in very good condition and then offer them to customers at a value.
This seems to be a win-win tactic all around, as it helps the company recoup its losses and gives customers the chance to enjoy (almost new) shoes on the cheap.
Can You Return Nike shoes Without the Box?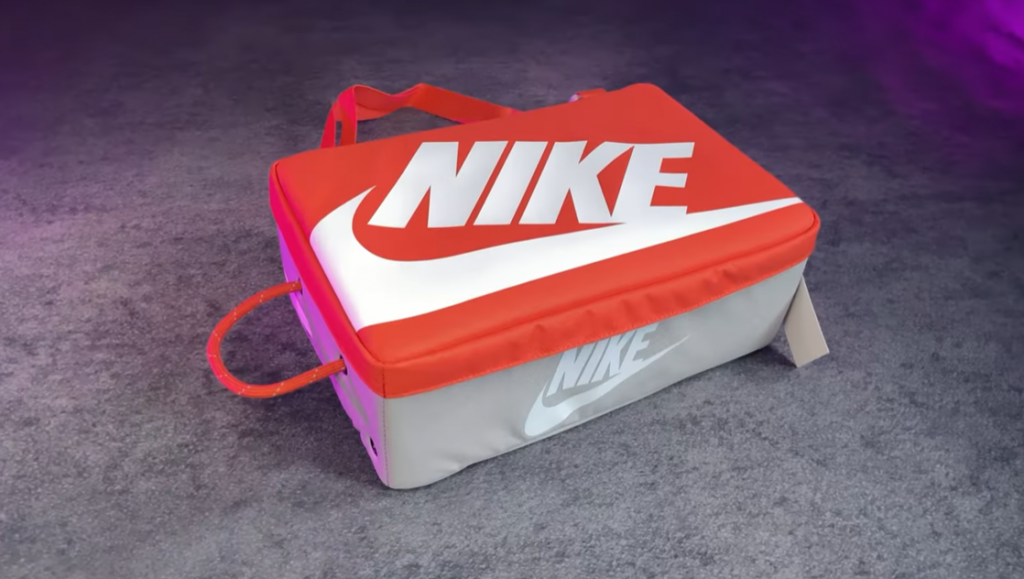 This is one of the few questions that Nike is not completely clear on. Their return policy does specify that if you plan to return shoes by mail, you should return them in the original packaging "if possible." If it's not possible, however, there still seems to be a bit of room to work with.
It's always worth hanging onto the packaging for at least 60 days after your purchase, in order to ensure your ability to enjoy a hassle-free return. After 60 days, your only option for returning your shoes will be under the Nike shoes warranty. Given that it would require your shoes to be defective, the company will likely be a bit more understanding.
That said, if you do want to make a return or exchange within 60 days of purchase and don't happen to have the box, it's definitely still worth giving it a shot. After all, Nike doesn't explicitly state that original packaging is necessary, so it's highly likely that they'll work with you.
What do You Need in Order to Return Worn Nike Shoes?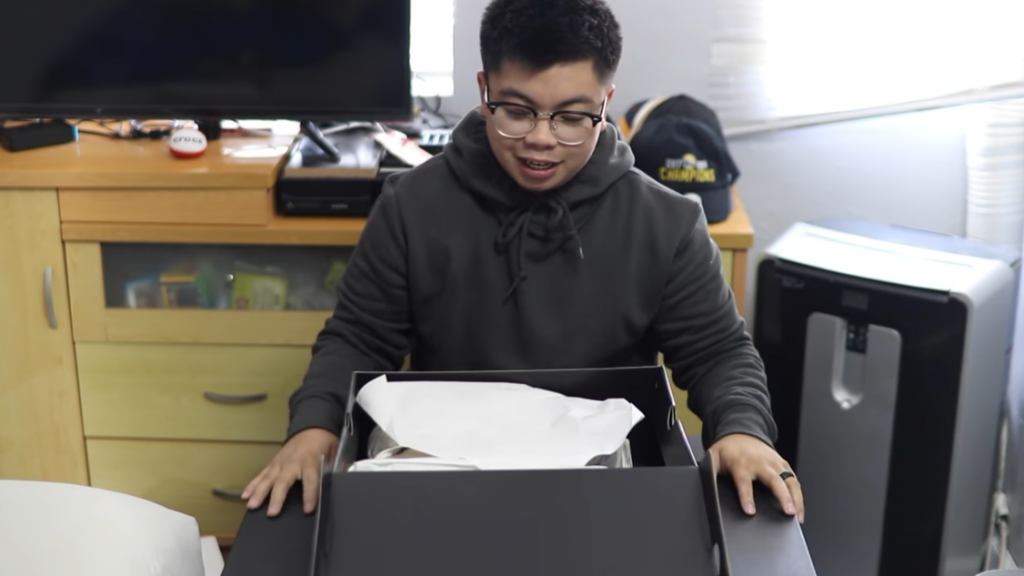 In order to return worn Nike shoes, you'll need to provide proof of purchase. If you have a free Nike membership, this will make things a lot easier. All you'll need to do is log into your account online or via the Nike app and pull up your "orders" section.
There you'll be able to find your order number or barcode, as well as all the information you need to make a return. If you want to make a return by mail, then you'll be able to start the free process from there by simply selecting "start return." If you want to make an in-store return, just make sure you have the order number pulled up to show the cashier.
But what if you aren't a Nike member and don't happen to have your original receipt? The key is to get ahold of your order number. Try checking any confirmation emails that you received from Nike because the order number should be included. If all else fails, you can always give Nike a call and provide them with your shipping information to see if they can help you locate your order details.
Does Nike Offer Gift Returns?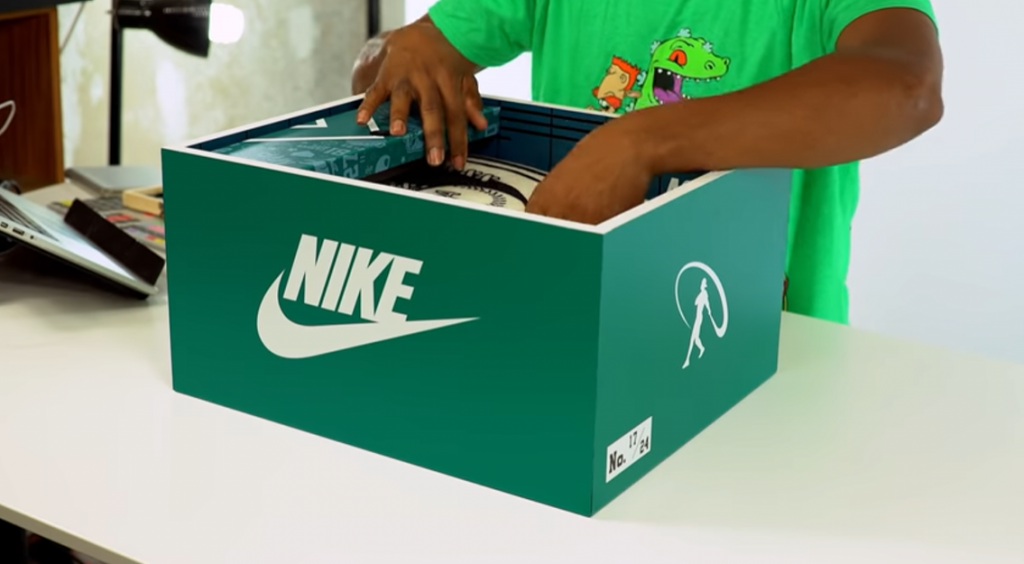 They do, but you'll still need to get ahold of the order number. If your gift doesn't come with a gift receipt, then you may be able to get the order number from whoever purchased the gift for you.
Feel bad asking? Just explain that you need to return them for a slightly different size. Once you have the order number, you can do an in-store exchange or get a refund via a Nike store credit. If you have any issues, then give Nike a call to discuss your options.
As you can see, Nike's refund policy is definitely an oddity among shoe manufacturers. While the 2-year warranty is generous in itself, the ability to return shoes within 60 days for any reason is virtually unheard of. If you're looking to invest in a new pair of shoes but want to make sure they fit just right, then Nike is one of the few brands that has your back.
Post ID: M1bbD361V
Category ID: EgKjKRb
The responses below are not provided, commissioned, reviewed, approved, or otherwise endorsed by any financial entity or advertiser. It is not the advertiser's responsibility to ensure all posts and/or questions are answered.