Chewy's Return Policy
Chewy's return policy is generous. They offer 100% of your money back, no questions asked. You also have a full 365 days (a year) to make the return to get all of your money back.
The only items that they do not accept returns or exchanges for are prescription medications. Of course, if the medication is incorrect or damaged, Chewy will replace or refund it on a case-by-case basis. Chewy will not allow refunds or returns on eGift cards either. The cards must be used. If what you purchase through the card is unsatisfactory, you may be issued a replacement or refund at that point.
Most refunds are issued in three to five business days. Usually, this time frame depends on your banking system, not Chewy.
1

Chewy
Does Chewy offer full refunds?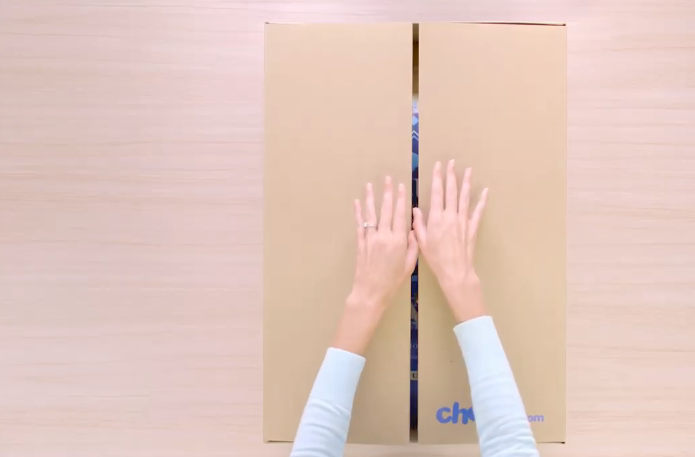 Chewy only offers full refunds. This e-commerce pet supply company has never given partial refunds, they always offer full refunds that are fast, easy, and no hassle. Oftentimes, they don't even ask for you to send back items, they usually encourage customers to donate good but unwanted products to local pet shelters, rather than tossing the items or food.
You may or may not get a full refund on pet medications, as these are issued on a case-by-case basis. Full refunds are also not available for eCards (gift cards) unless required by law.
How Long do Chewy refunds take?
Chewy refunds are fast. Your customer service agent will issue a refund immediately. Still, it takes most card issuers, banking institutions, and credit unions somewhere between three and five days to give you your money back.
Is It Possible To Return a Chewy Item without the box or original package?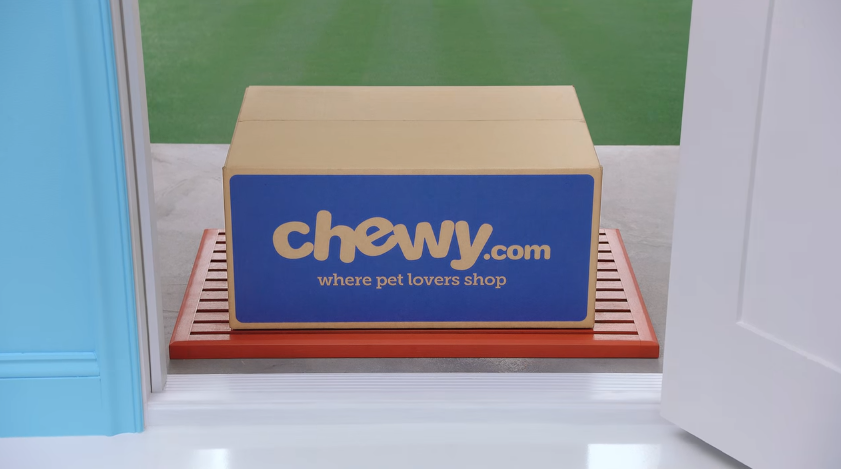 Yes, you can return items to Chewy without the original packaging. Sometimes Chewy will even offer to ship your new item to you, without asking you to return your old item to them. Instead, they ask (but of course, not require) that you give the product to your local animal shelter as a donation.
If Chewy does ask that you mail your item back, they will always cover 100% of the shipping costs for your return, in addition to replacing the item or issuing a 100% money back return.
How Long Do You have to Return an Item to Chewy?
As we mentioned before, you have 365 days, a full year, to return or ask for a refund for items from Chewy. You can contact customer service to return or refund your item twenty-four hours a day, 365 days a year.
What Items Cannot be Returned to Chewy?
You cannot return some pet medications or prescriptions. Chewy only allows returns of these items on a case by case basis.
You also cannot return or exchange gift cards, or as Chewy calls them, eCards.
Can You Return an Item to Chewy Without a Receipt?
Yes! Chewy accepts full refunds (as well as exchanges) without the need for original packaging or the receipt.
Doing a chewy exchange without receipt is quite easy. All you need is your order number, which you can find with your receipt or confirmation email. If you aren't sure where to find this information, you can reach out to Chewy customer service here for help.
Can Chewy Items be Returned to PetSmart?
No. Some people have assumed that just because PetSmart purchased Chewy back in 2017 that you can take Chewy returns into PetSmart, but this isn't true. You can only return or exchange items through the mail.
Chewy Customer Service Phone Number
You may contact Chewy's customer service team via their phone line at 1-800-672-4399.
If you don't want to make a phone call, you can also use their instant chat feature either through their mobile app or directly on their website.
Does Chewy offer chat support?
Chewy offers some of the best and fastest chat support systems on the internet today. You can find their live chat support here. You can also message them here.
Chewy team members are fast, well-trained, compassionate, and very understanding. Their customer service is unbeatable, and almost everyone agrees that chatting with the customer service team is a pleasant experience.
How to Return a Chewy Item (Step by Step Instructions)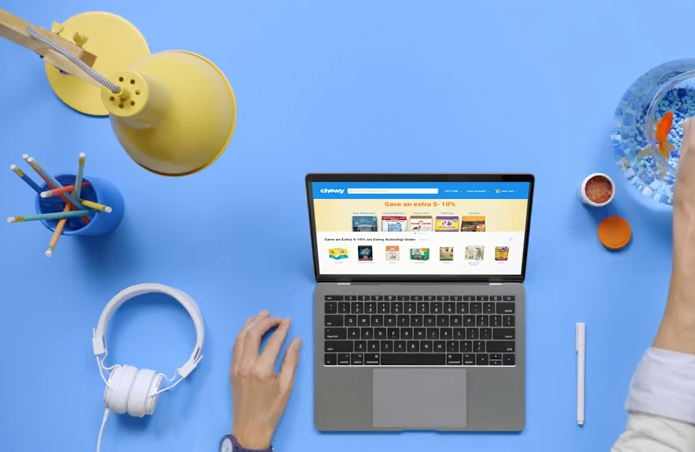 If you want to return any Chewy product, the process is very simple. Even though there isn't a self-serve option available yet, contacting the customer service is still very quick and easy.
Go to the Chewy website, or log into your Chewy app on your phone.
From the website, you'll go to the message center, which you can find here. On your app, simply click the "message us" button at the very top or bottom of the app's page.
You will need to enter your account's linked or associated email address, and then choose your topic from the dropdown box right below the email input box.
Your options are:
order status / where is my order?
issue with an order or a product
cancel order
add or remove an item from an order
medications and prescriptions
other reason
Click on "issue with an order or a product" or "cancel order" (if you are canceling an autoship order).
They will ask for your order number to initiate the return or refund process. If you don't have this, they can usually look it up for you, or walk you through the process of finding the number.
Most of the time, Chewy will politely request that you donate your unwanted items to your nearby pet animal shelter or livestock rescue, rather than shipping the product back to them. If Chewy does ask for you to ship the product back, they will give you a full list of instructions on how to do that, and they will issue you with an RMA (return merchandise authorization) number to send the product back. They will completely cover the cost to ship it back, you do not have to pay for the return shipping.
Finally, you will receive your replacement product in three to five days. If the item is out of stock, you will get it three to five days after it comes off of backorder.
If you are asking for a refund instead of a replacement, you should see the money is back in the same account that you initially paid with, in three to five business days.
How Do I Check my Chewy order status?
Wondering how to check Chewy order status? It's a quick and straightforward process.
You can check your Chewy order status by going to this link, Chewy Orders.
You will see that your order is preparing for shipment, shipped, or delivered.
If your order is preparing for shipment, that means that the Chewy team is in the process of processing and packing your pet products. During this time, you'll get an email that lets you know the order has been recieved.
If your order is shipped, you will immediately get an email letting you know that the order has left the warehouse, and is on the way to you. You should get a link to track the package in one to two days, less than 48 hours.
Finally, if the status says delivered, you'll know that it has been dropped off at your house. Orders are delivered every day of the week, before ten o'clock at night.
Conclusion
Chewy is a fantastic pet product provider with excellent customer service. We give Chewy a ReturnPolicy's score of 10/10.
This is because they rarely ask you to ship items back for return (instead, requesting that you donate to a pet shelter near you), they always give customers 100% of their money back without any hassle, and because Chewy goes above and beyond to comfort pet owners who have lost a pet. Getting handwritten notes and flowers delivered to your home after suffering the loss of a pet is such a kind and generous gesture.
Chewy has, paws down, one of the best customer service policies, and customer service teams in the world.