Sep 22, 2022
Nov 11, 2022
If you're a pet owner, then you've likely heard of Chewy. Whether you own a dog, cat, reptile, or even a farm animal, Chewy is a bit like Amazon for pets. The online pet supply store offers a huge array of pet products that range from food and toys to veterinary medication and wellness products.
1

Chewy
Chewy makes it easy to ensure that your pets never get low on supplies by offering a convenient autoship option. But how does autoship work and what are the pros and cons? Let's take a closer look at Chewy's autoship features, how to use them, and whether they're the right choice for you and your pets.
What is Autoship on Chewy?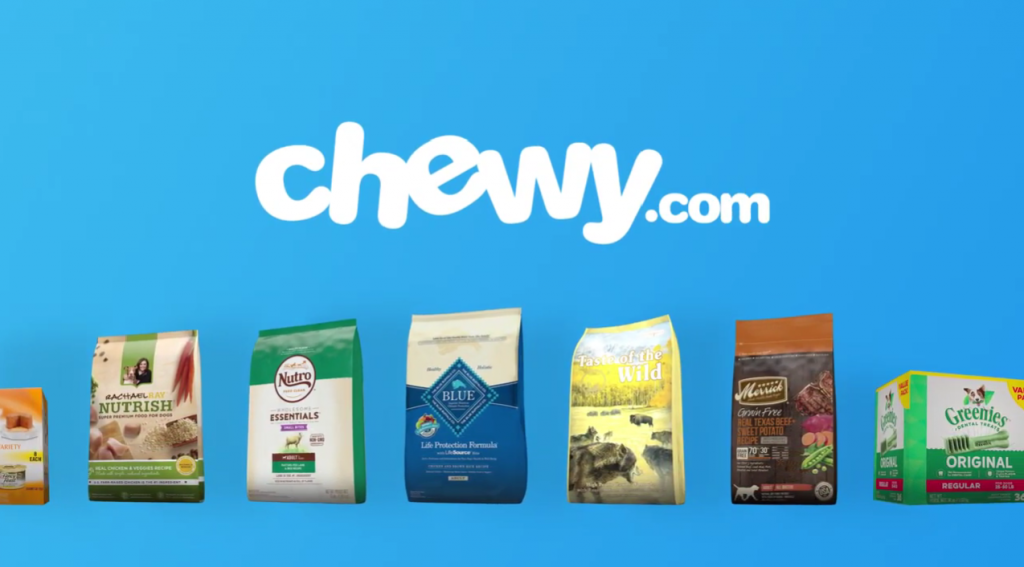 Chewy's autoship option is geared towards customers who purchase the same item or items on a regular basis. Say, for instance, that you buy the same type of food for your dog or cat each month. Rather than having to worry about logging on and buying more each time your pet runs low, you can simply select autoship to have the same product delivered on a regular basis.
Chewy also offers special discounts and services to their autoship customers, along with unlimited free access to their Connect With a Vet online service. Here is a breakdown of Chewy's autoship pros and cons.
Pros
35% discount of up to $20 on your first autoship order
5% discount on all future autoship orders of select products
Available for a wide range of products, including food and pharmacy medication
Ability to set your own schedule to indicate exactly how often you'd like your orders to autoship
Cons
Cannot ship to a P.O. Box or international address
Orders under $49 charge shipping fees
Prescriptions cannot be returned or exchanged unless they are damaged, incorrect, or defective
Possibility of overdraft fees if you forget a pending autoship
Other Benefits
Create multiple autoship orders and easily add or remove items from each
Enjoy the ability to skip a shipment at any time
Orders over $49 ship for free
Free access to free virtual vet visits, which alone may be worth the savings for some pet parents
24/7 customer support
Free returns for new and unused products within 365 days
Free return shipping
See: Chewy Return & Refund Policy
How to Get the Chewy Autoship Discount?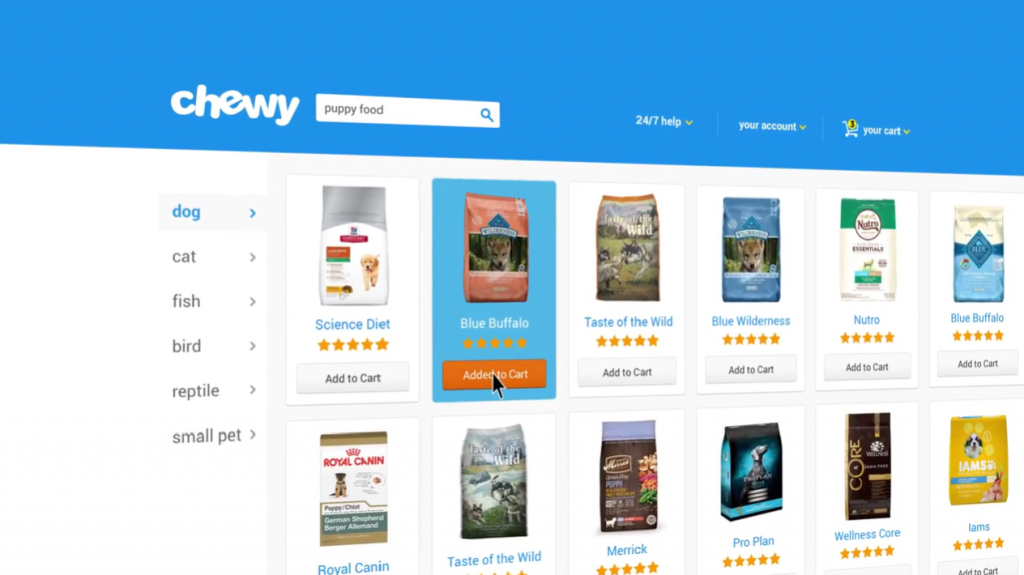 Enjoying Chewy's autoship discount is incredibly easy. The next time you make a purchase, simply select the autoship option, as well as how often you would like your orders to ship.
You'll automatically enjoy a 35% discount of up to $20 on your first autoship order. Each additional autoship order for selected products will also automatically be credited with a 5% discount.
How Much Can I Save with Chewy Autoship?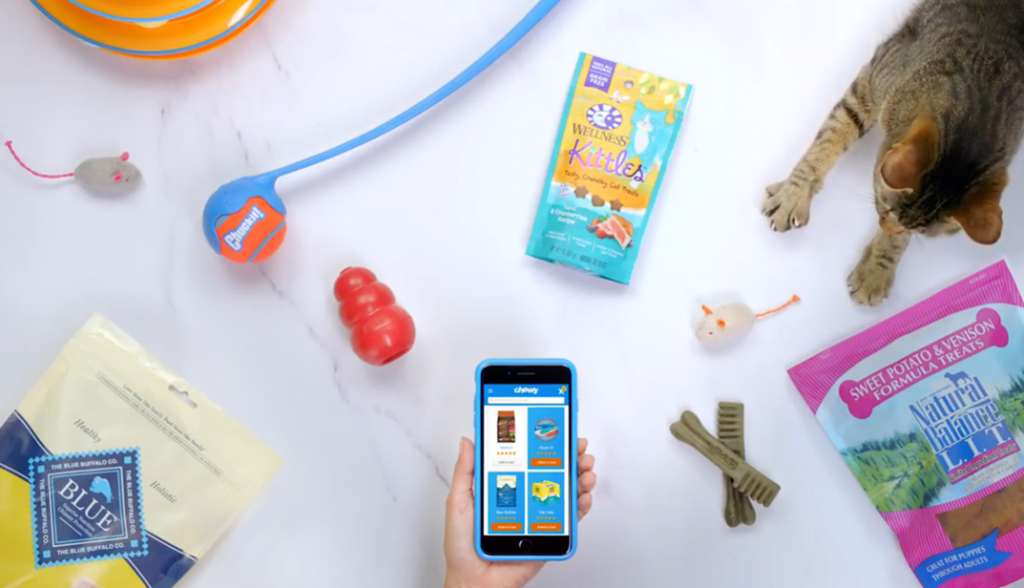 How much you can save with Chewy's autoship option highly depends on which products you use the service to purchase on a regular basis. It may be worth it for many pet parents to select enough products to hit the $49 minimum for free shipping.
If, for example, you own a dog and a cat, you might consider adding things like cat litter and dog treats to an autoship order of cat and dog food. Just make sure that the products you select all qualify for the 5% off autoship discount.
One easy way to ensure you select autoship-eligible products is to click the autoship box on the left-hand side of the Chewy search menu. This will act as a filter and only qualifying products will be displayed.
How Do I Create a New Autoship on Chewy?
In order to create a new autoship on Chewy, you'll first need to make sure that you have a Chewy account. To sign up for a free account, simply visit the Chewy registration page, enter your name and email address, and select a password for your account.
Signing up for a Chewy account comes with multiple benefits, including the ability to use autoship, track your orders, view your order history, and leave reviews. You'll also get access to special deals and discounts. When you're ready to create your first autoship, follow these simple instructions:
Locate the product you're interested in and make the "autoship and save" logo is featured on its product page.
Add the item to your cart.
Click on your cart and "proceed to checkout."
On the final sales page, you'll be able to select the autoship option by choosing "Yes, make my life easy." You'll also be able to select how often you'd like the product to autoship to you from a dropdown "frequency" menu.
Once you've made your selections, ensure that your order is correct and select "Place Order."
Your first-time order discount will be automatically applied to your total. Subsequent 5% off discounts will then be applied to your future autoship orders.
Can Chewy Do Multiple Autoships?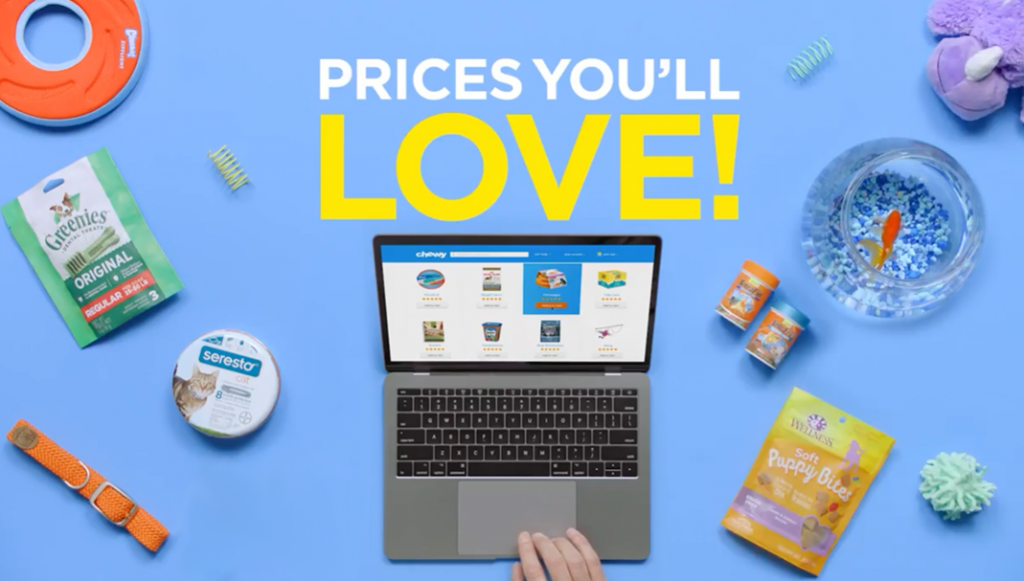 Absolutely. You can definitely set multiple products to autoship from your Chewy account. If you want to set a second product to autoship at the same frequency as an existing autoship order, then follow these instructions:
Locate the item you wish to add to your autoship order and click on its product page.
Click the "Add to Autoship" button. If you have multiple autoship orders, then select the one you'd like the add the product to.
If you'd only like to purchase the product once but have it shipped along with your next autoship order, you can also select "Ship once with next Autoship."
Can I remove products from my multiple auto shipments?
You can also remove products from your auto shipments at any time. To do so:
Sign into the Chewy website and click on "Your Account" in the top right-hand corner.
Select "Manage Autoship" from the drop-down menu.
Click on the existing autoship order.
Locate the product you wish to remove and simply click the "remove" option.
How to Create Multiple Autoships on Chewy: Step By Step Instructions (Video Included)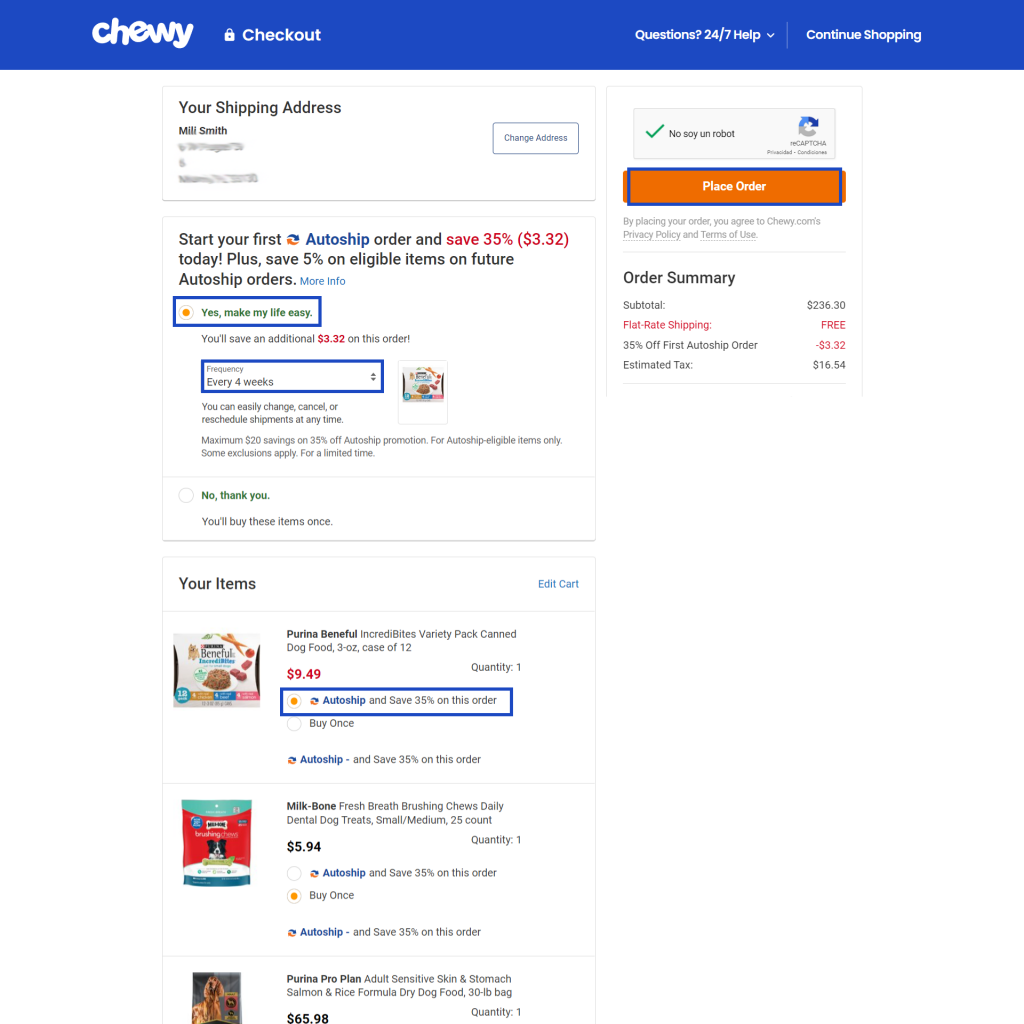 Say that you want to autoship multiple products, but at a different frequency. If this is the case, you'll want to create multiple autoship orders. This requires a different approach but can be done by following these directions:
Locate the product or products that you'd like to have autoshipped at a different frequency.
Add them to your cart as normal. Do NOT select the autoship option on their product pages. Doing so will add them to your existing autoship order.
Once you've added all the products that you want to include on your new autoship order, proceed to the checkout as normal.
This is when you'll select the autoship option, by clicking "Yes, make my life easy" and choosing the frequency at which you'd like your order to autoship.
Select "Place Order" and you'll be able to enjoy multiple autoship orders from the same account.
We have also included a video for you, to clearly and visually represent the steps above:
Does Chewy Charge Shipping on Autoship?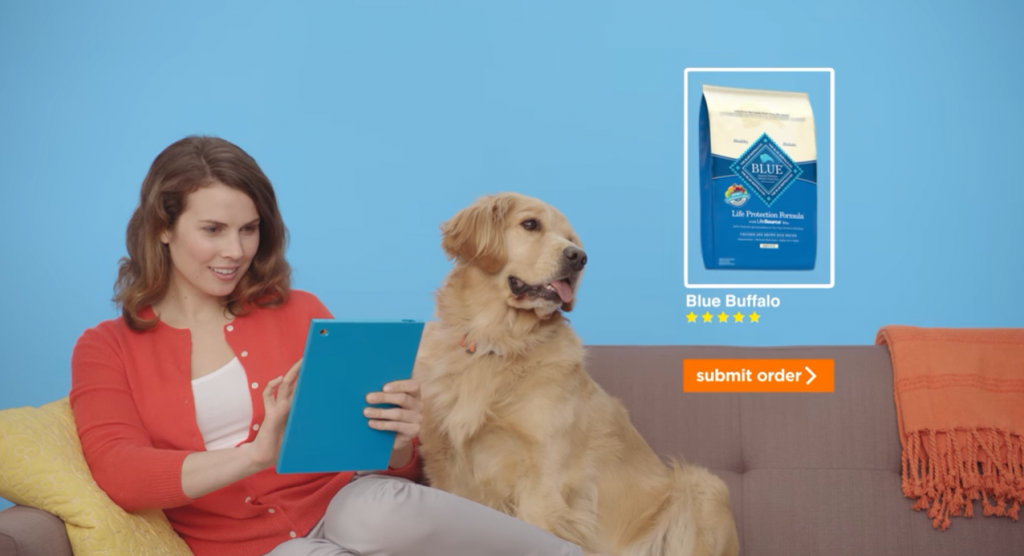 This depends on the final price of your autoship order. If your orders cost at least $49 or more, then you'll enjoy free shipping. If not, however, then you'll have to cover the $4.95 flat rate shipping cost.
If there are months when you need additional products from Chewy, then it never hurts to select the "Ship once with next Autoship" option. The product will then ship along with your next autoship order one time only. If it brings your autoship order total to at least $49, then you'll also be able to enjoy free shipping on that order.
How long Does it Take to Receive a Chewy Autoship Delivery?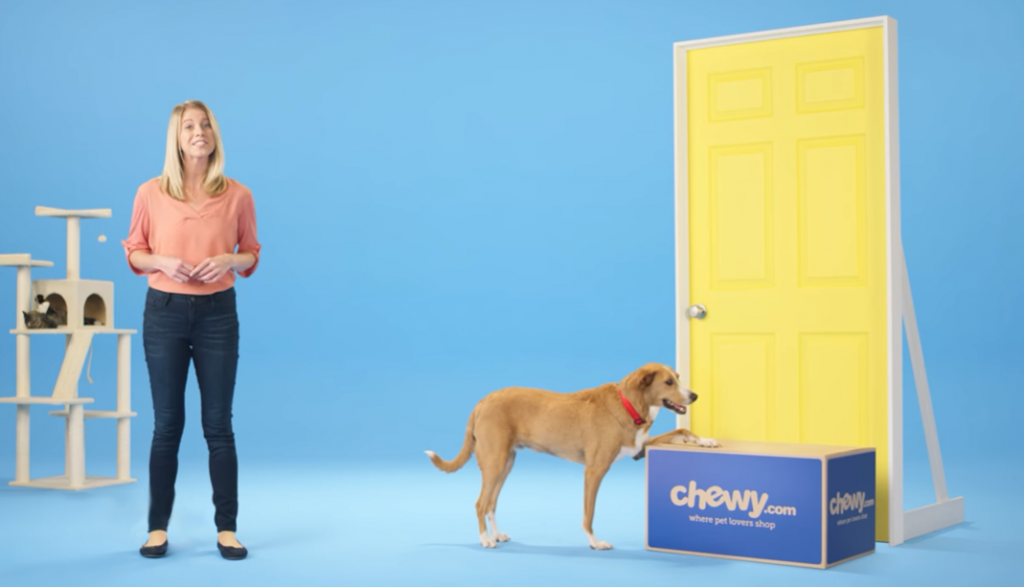 Chewy uses FedEx shipping and their orders are usually delivered within 1 to 3 days. The only exceptions may be on orders that require prescription approval or on personalization.
Can You Change or Delay a Chewy Autoship Order?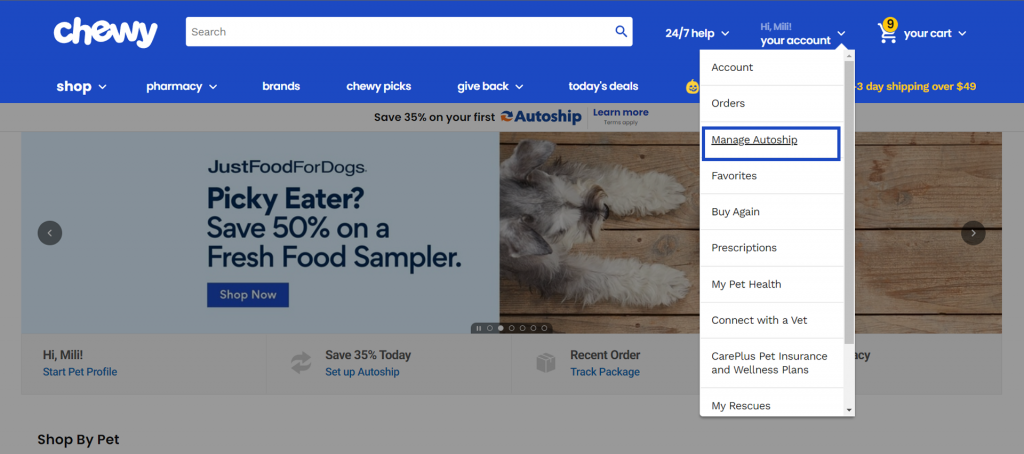 Sure. Chewy's autoship options come with a great deal of flexibility. In order to skip an auto shipment, simply sign in, click on your account, and navigate to the "Manage Autoship" option. From here you'll have a number of options.
How To Skip a Chewy Auto Shipment
Click on the shipment in question and then select "skip shipment." Just be aware that after your skipped shipment, your autoship orders will resume as usual unless you take further action.
To Request an Early Auto Shipment
It's also possible to have your next autoship order sent earlier than normal. From the same "Manage Autoship" page, select the order you wish to have shipped early and click on the orange "Order Now" button.
To Change an Auto Shipment's Frequency
If you want to change how often you receive an auto shipment, then bring up the order under the "Manage Autoship" section of your account. Click on the "Change" option in the frequency section and select a new frequency from the menu.
Just be aware that this will only take effect after your next scheduled autoship date. In order to change the date that your next autoship arrives, then click on the "Change" link in the "Next Order" section and select the date you'd like your next order to ship. You'll need to make sure you select a new date within 48 hours of your next scheduled shipment.
Can You Cancel Chewy Autoship After First Order?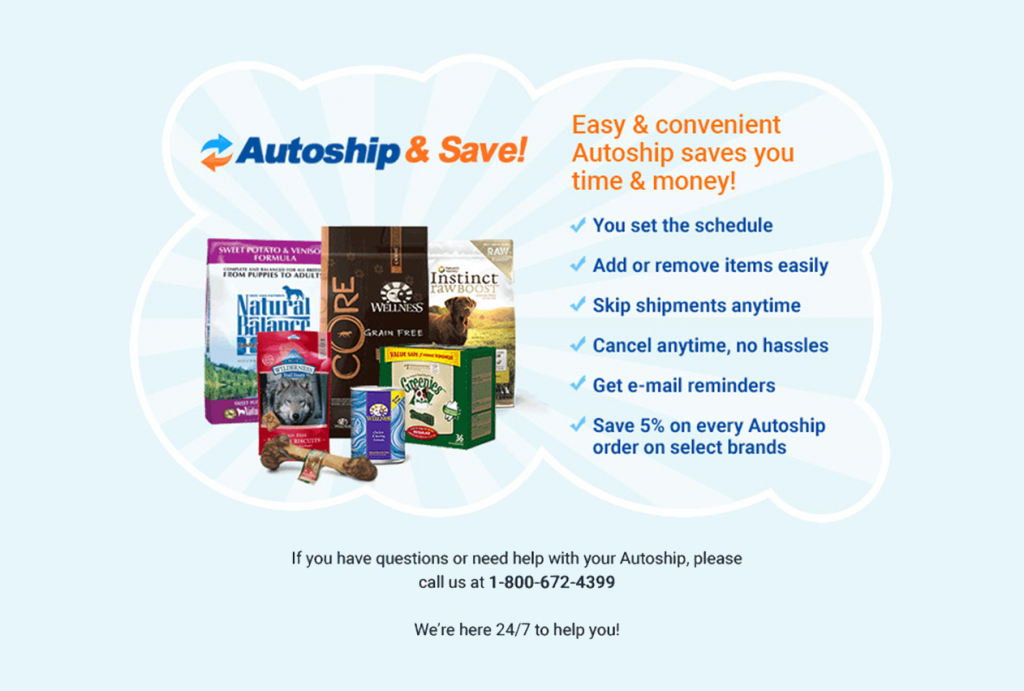 Indeed, you can. Chewy allows you to cancel autoship orders at any time, so it's possible to score a discount by ordering a product on autoship once and then canceling it at least 48 hours before the next order is scheduled to ship.
Just make sure that you remember to cancel future auto shipments because they'll keep coming until you do!
How to Cancel Your Autoship on Chewy?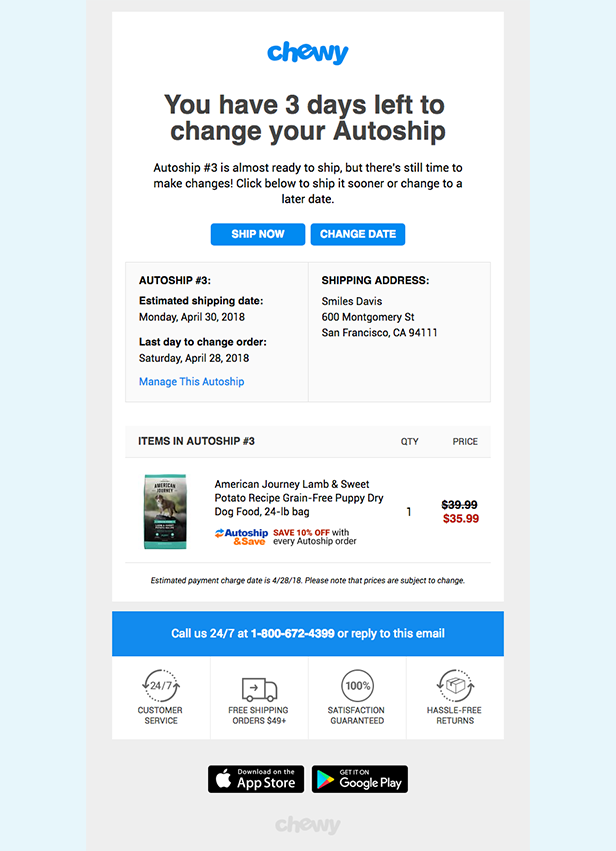 Another benefit of using Chewy's autoship option is that you can cancel an autoship at any time.
To do so, click on the "Manage Autoship" option on your account, then select the autoship order you want to cancel. In order to cancel the entire shipment, just click on the "Cancel This Autoship" option at the bottom of the page.
If you only want to cancel certain items in the shipment, then select the autoship order and click the "remove" option for any items you no longer want to be included.
Can I Return an Item that Came From a Chewy Autoship Order? How?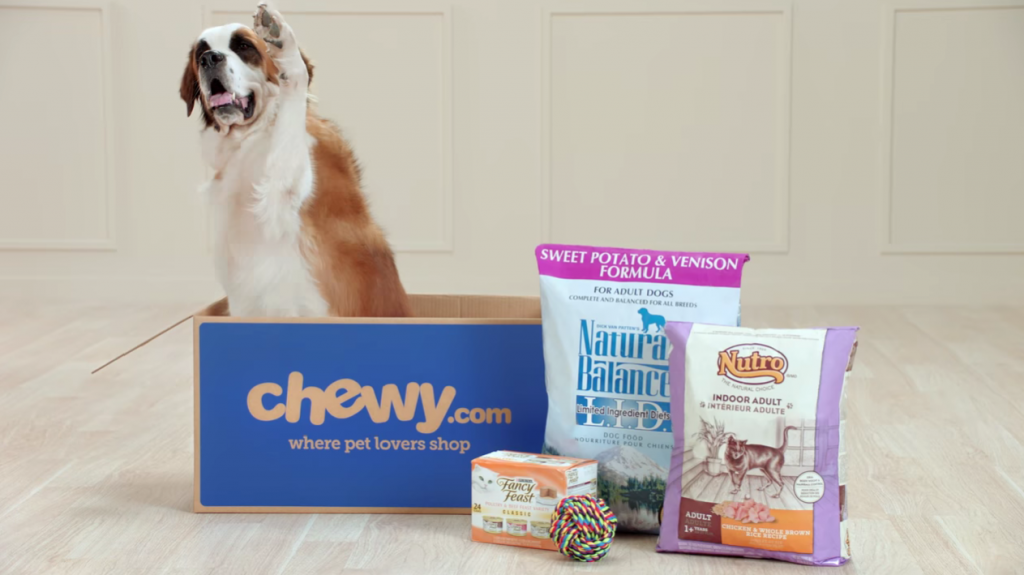 Chewy's return policy is very generous and allows customers to return or exchange almost any product within 365 days of purchase. The only exception is prescription medications, which are not available for return or exchange unless you receive the incorrect medication or if your order is damaged in some way.
To return anything else, then send Chewy a message, along with your order number. You can also use the 24/7 Chewy helpline at 1-800-672-4399. Chewy will then provide you with a return shipping label so that you can return your order for free.
We hope this has helped give you a solid overview of Chewy's autoship option and whether or not it's right for you!
Post ID: YgQQ0bO2j
Category ID: EgKjKRb
The responses below are not provided, commissioned, reviewed, approved, or otherwise endorsed by any financial entity or advertiser. It is not the advertiser's responsibility to ensure all posts and/or questions are answered.