Sep 29, 2022
Nov 11, 2022
Chewy is an online retailer that offers everything dog and cat owners could possibly need. From pet food and toys to a full veterinary pharmacy, Chewy offers convenient shipping right to your door (even autoship options for those who rather set it and forget it). But what if you need to make a larger purchase that you can't quite cover upfront?
Many buy now, pay later (BNPL) apps and services now offer customers the opportunity to pay for larger purchases in small installments. But not all BNPL apps are accepted by every retailer. Let's take a closer look the Chewy payment options and which is is best for paying over time.
1

Chewy
Does Chewy Take Afterpay?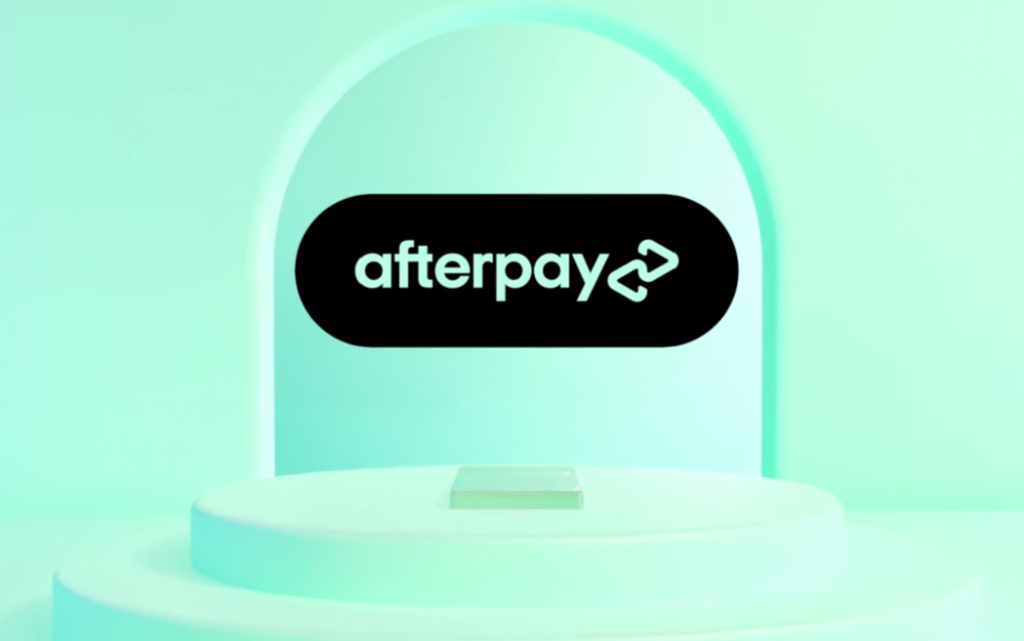 Afterpay is a popular new app that allows customers to buy now and pay overtime in four interest-free installments. The app has already established a fanbase of over 19M users worldwide by allowing customers to enjoy paying over time without having to worry about interest.
Unfortunately, Chewy does not currently accept Afterpay. It seems that Afterpay requires retailers to add the service to their payment options, which Chewy either hasn't done yet or is not yet interested in.
What Buy Now, Pay Later Services Does Chewy Take?
Okay, so Afterpay is out as far as Chewy purchases go. But what about other buy now, pay later options? Let's take a look.
Does Chewy Do Paypal pay in 4?
In 2020, Paypal launched their new Pay in 4 option, which allows customers to select a 4-installment payment plan when making purchases between $30 to $1,500. Much like Afterpay, Pay in 4 users can break down their payments into smaller increments without having to worry about paying interest.
While Chewy does currently accept Paypal and Paypal Credit as payment options, it doesn't look like they've expanded to offering Pay in 4 quite yet.
Can I Use Sezzle on Chewy?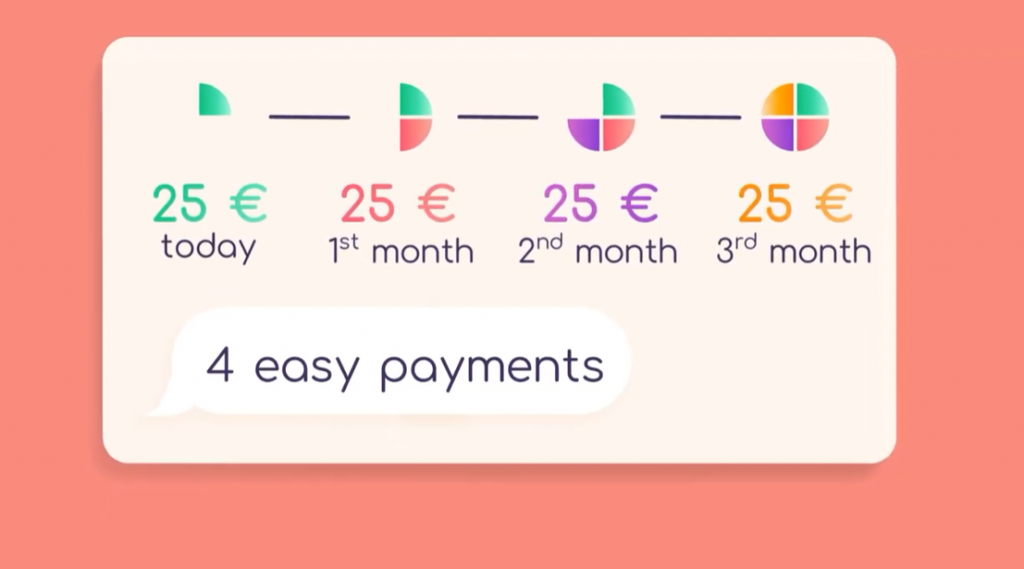 Sezzle is yet another interest-free buy now, pay later service that allows shoppers to pay in 4 installments. Unfortunately, we struck out yet again when searching for Chewy on the list of approved stores. The good news is that Sezzle does partner with a number of other pet supply stores, which we'll discuss in more detail later on.
But before you give up on paying for your next Chewy purchase in convenient, interest-free installments, rest assured that we did find one winner.
How to Buy Now and Pay Later on Chewy
When it comes to paying in installments on Chewy, your best bet is to use a service called Zip. Zip is much like the two payment apps mentioned above, in that it allows customers to split their payments into four smaller payments over the course of six weeks.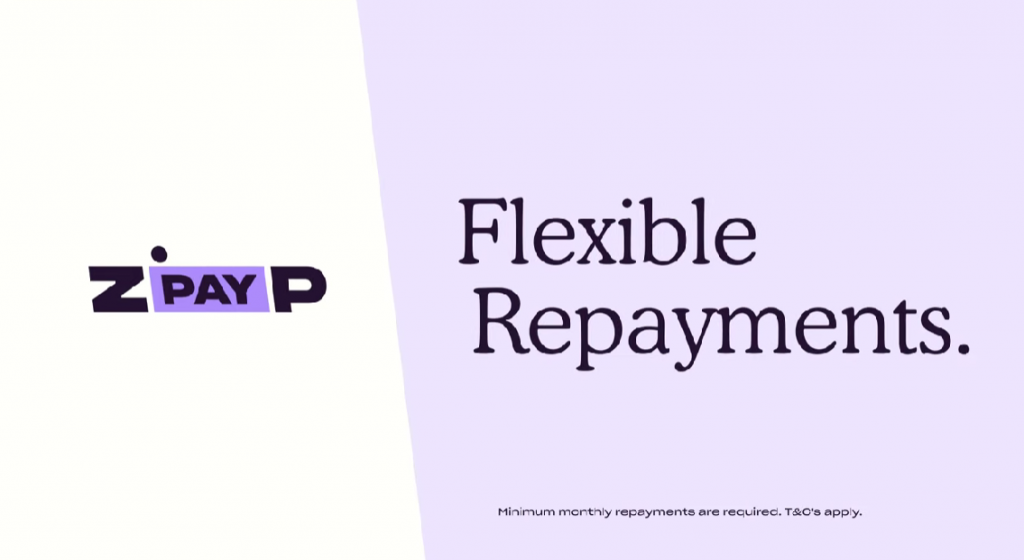 Just be aware that in order to use Zip, you'll be charged a $1 convenience fee per installment. Depending on the interest rates of the credit cards you currently use,however, Zip may be a much cheaper option in the long run. In order to use Zip on Chewy, you'll want to begin by downloading the Zip app, for iPhone, Android, or Google Chrome.
Once installed, simply search for Chewy in the Zip app and you'll be directed to the Chewy website. You'll then add products to your car just like you normally would. When you're ready to checkout, select the "Pay with Zip" option. Confirm that the total amount is correct and look over the proposed payment installment plan that will be presented.
Complete your payment and Zip will automatically fill in all your details and allow you to check out in seconds.
Why Chewy is Not Accepting Afterpay or Paypal Pay in 4?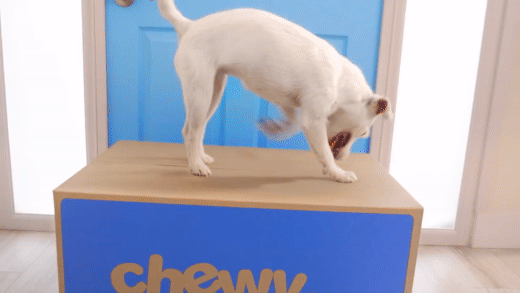 At the moment, Chewy has not commented on why they chose to go with Zip but not offer Afterpay or PayPal Pay in 4. It could be that the brand is simply attempting to keep things simple by opting for a single buy now, pay later option. It's also very possible that Chewy may have signed an exclusivity contract with Zip that prevents them from also using other BNPL options.
When it comes to why Chewy chose Zip over options such as Afterpay or Paypal Pay in 4, the answer tends to be a bit more obvious in the case of Paypal. While Pay in 4 has already scored a number of high profile retail partners such as Walmart, Target, and Home Depot, it's yet to add hardly any pet specific retailers to its list of partner stores. Although there's no word on why Chewy doesn't currently offer Afterpay, it's worth checking back over time to see if anything changes.
What Payment Options Does Chewy Offer?
Aside from BNPL options like Zip, Chewy also offers a wide variety of other payment options. You can currently pay at Chewy using most major credit and debit cards, as well as several virtual options, including:
Visa
MasterCard
American Express
Discover
Apple Pay
PayPal
Chewy Gift Cards
When you create an account on Chewy, you also have the option to save your favorite payment methods to your account for future orders. Just go to the Payment Methods section of your account and select "Add a New Credit or Debit Card."
Fill out the form with the information on your card, select "Save Payment" and enjoy never having to worry about it again.
It's also incredibly easy to connect your PayPal account to Chewy. Just select the "Add Your PayPal Account" option, complete the PayPal sign-in process, and you'll be automatically redirected back to Chewy.
As long as you're using a device connected to your Apple Pay wallet, it should automatically appear as a payment option on Chewy.
For gift cards, simply go to the Gift Cards section of your account, and input your gift card number and PIN to update your balance.
Does Chewy Accept CareCredit?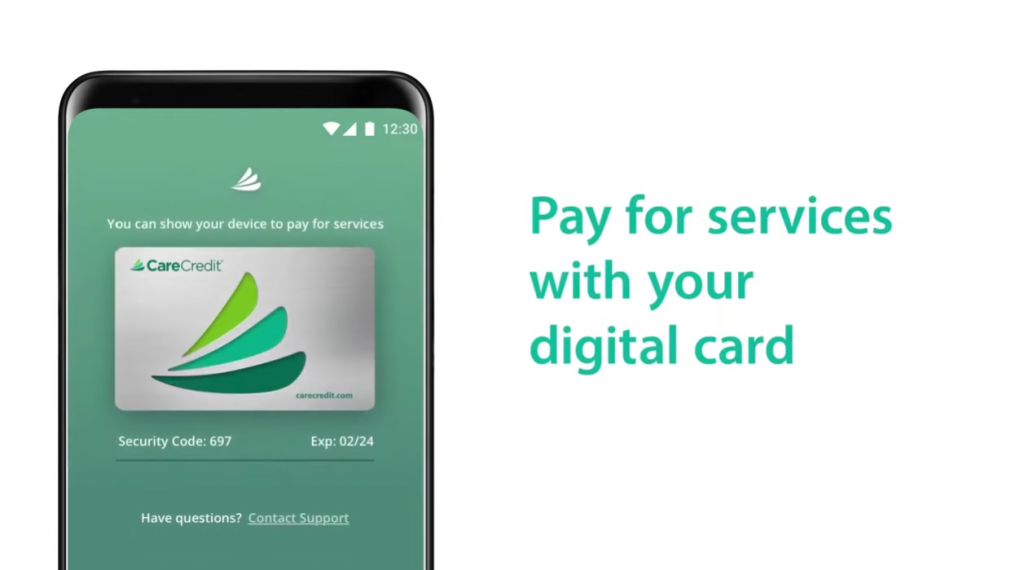 Many pet owners also ask about the possibility of using CareCredit, particularly as payment for pet pharmacy products. In case you're unfamiliar, CareCredit is a health and wellness credit card specifically designed to cover medical costs for both people and their pets.
Unfortunately, CareCredit is not currently among the Chewy payment options. As most CareCredit cardholders can attest, however, this is not particularly surprising. CareCredit is accepted at a variety of medical institutions, vet clinics, and selected pharmacies, but it generally has to be used in person rather than online. For whatever reason, even institutions that accept it as a payment option often have problems processing online orders using a CareCredit card.
What Pet Stores Accept Afterpay?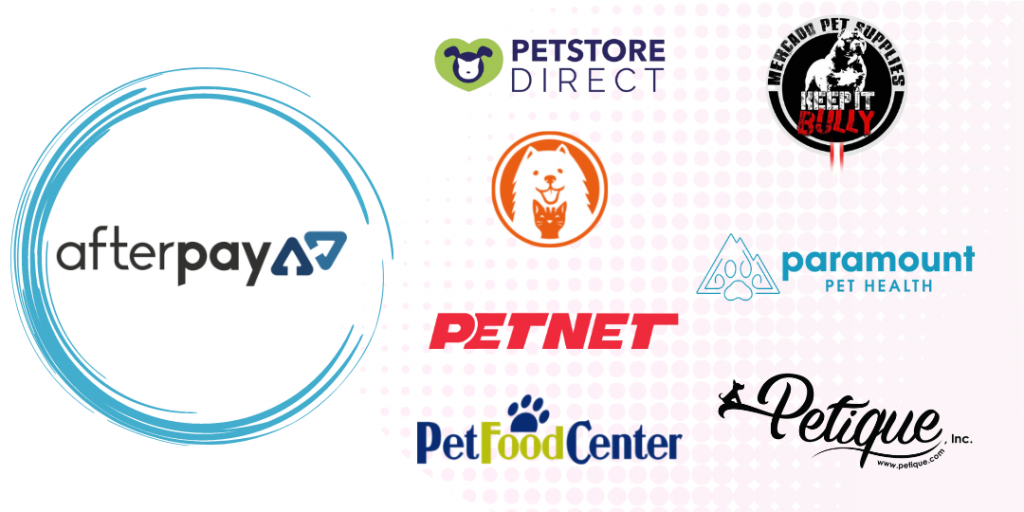 While it's nice to have Zip as an option, some customers may prefer to stick to stores that accept Afterpay. Luckily, there are a number of pet stores similar to Chewy that do accept Afterpay as a payment method.
Among the most similar is PetSmart, which acquired Chewy back in 2017. While the company has since made a number of redistribution moves, PetSmart and Chewy tend to carry a very similar line of products. You can currently use Afterpay as a payment option for both online and in-store PetSmart Purchases.
Other pet stores that accept Afterpay include:
Pet Store Direct
Nibbley Pets
PetNet
Pet Food Center
Mercado Pet Supplies
Paramount Pet Health
Petique, Inc.
And more
To see the full list of pet supply stores that accept Afterpay, simply head over to the Afterpay site or app and search for "pets" in the search menu. You'll find plenty of retailers who offer everything from pet food and supplies to veterinary medication.
What Pet Stores Offer/Accept Buy Now, Pay Later Services?
These days, most major pet supply stores offer some form of buy now, pay later option. The key is to figure out which stores partner with which service.
As we've established, Afterpay can be used at a variety of different pet stores, while PayPal Pay in 4 currently works with very few. But what about all the other new BNPL apps out there? Which one is the best when it comes to shopping for your fur buddies? As it turns out, Chewy seems to have made a pretty good choice by going with Zip.
Pet Stores that Accept Zip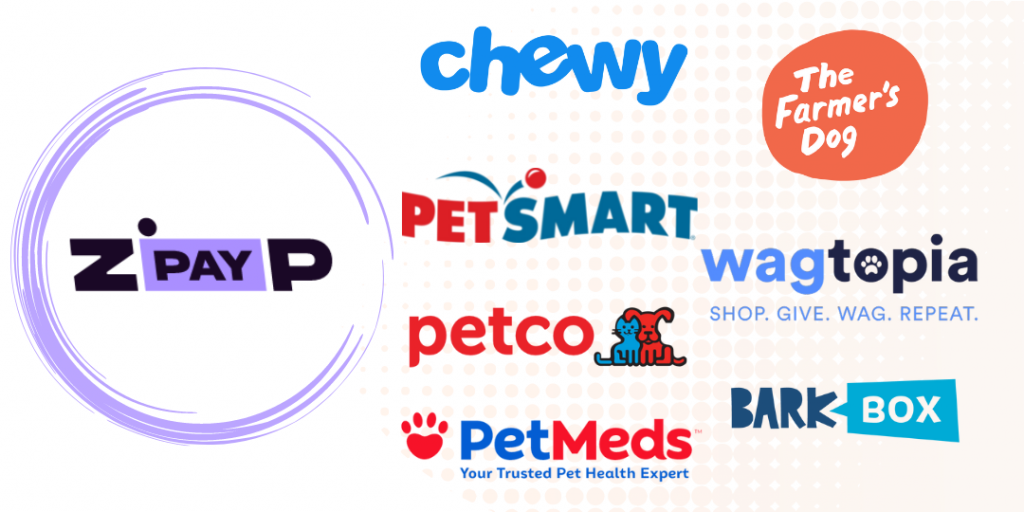 Several other BNPL apps work with various pet stores, but Zip seems to partner with most of the better-known pet supply retailers, including:
Chewy
PetSmart
PetCo
PetMeds
The Farmer's Dog
Wagtopia
Barkbox
And more
Check out the zip website to check out more of their pet supply retail partners.
Pet Stores that Accept Klarna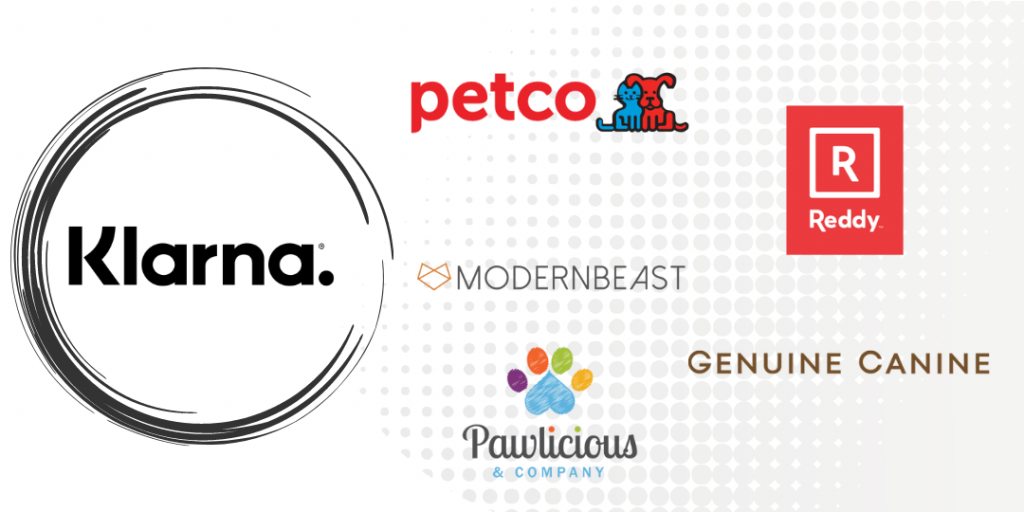 Klarna is another BNPL service that can be used at a small selection of pet supply stores, including:
Petco (in store)
Modern Beast
Pawalicious
Reddy
Genuine Canine
Klarna a nice choice if you do a great deal of shopping at Petco or one of their other specialty pet supply partners. But overall, you'll have a much broader range of choices with Zip, which also works with Petco.
Pet Stores that Accept Sezzle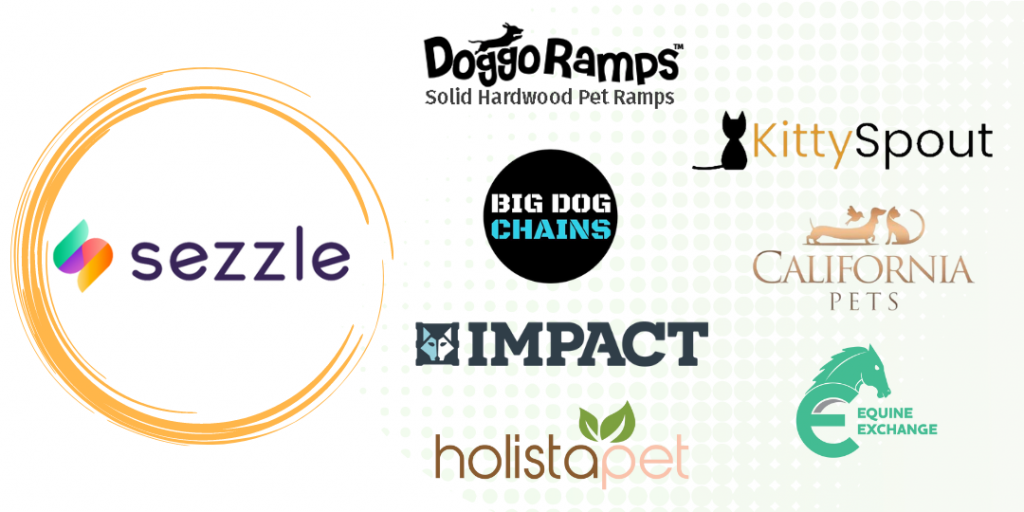 Sezzle has one of the widest selections of pet supply partners of any BNPL service, but it's important to note that you won't find many large names among them.
Many of Sezzle's pet supply partners cater to a very specific product or niche, which may be great for pet owners who like to support smaller businesses. Another bonus of Sezzle is that some of its suppliers offer products for larger pets, such as horses.
Some of Sezzle's partners include:
Doggo Ramps, Inc
Big Dog Chains
Impact Dog Crates
HolistaPet
Kitty Spout
California Pet
Equine Exchange
We hope this has given you a good idea of which buy now, pay later services to turn to when it comes to shopping at your favorite pet supply stores! As BNPL apps are always expanding their list of partners, it's worth keeping an eye on any new stores that your favorite app adds over time.
Post ID: xOEEBR92p
Category ID: EgKjKRb
The responses below are not provided, commissioned, reviewed, approved, or otherwise endorsed by any financial entity or advertiser. It is not the advertiser's responsibility to ensure all posts and/or questions are answered.