Everything You Should Know About Teleflora Refunds and Returns
If you're looking to send flowers to a loved one fast, Teleflora is the company you're looking for. They are a clearinghouse and shipping broker that facilitates flower delivery orders by using local florists to complete the order and delivery.
However, what should you do if the flowers you got are more wilted than wonderful? Let's take a look at the Teleflora refund and return policy.
What's the Teleflora Return Policy?
Sending flowers is a wonderful gesture, but what happens when those flowers arrive looking sad and wilted? You're going to want to make a return, or at least get an exchange, but how does that work with Teleflora?
The Teleflora return policy is very vague. The only mention of a return policy on the telephone or website is in their FAQ. This statement does not lay out the specific return policy that the store has, but instead instructs customers to call customer service to see if a return or refund is possible.
This leaves customers with an unsatisfactory purchase with few routes and little information for handling the returns. By looking online, you can see that Teleflora asks that you occasionally return the flowers in order to get your refund. There are also plenty of stories about this return policy being hit or miss when it comes to people who have gotten flowers that are a little worse for wear.
Does Teleflora Offer Full Refunds?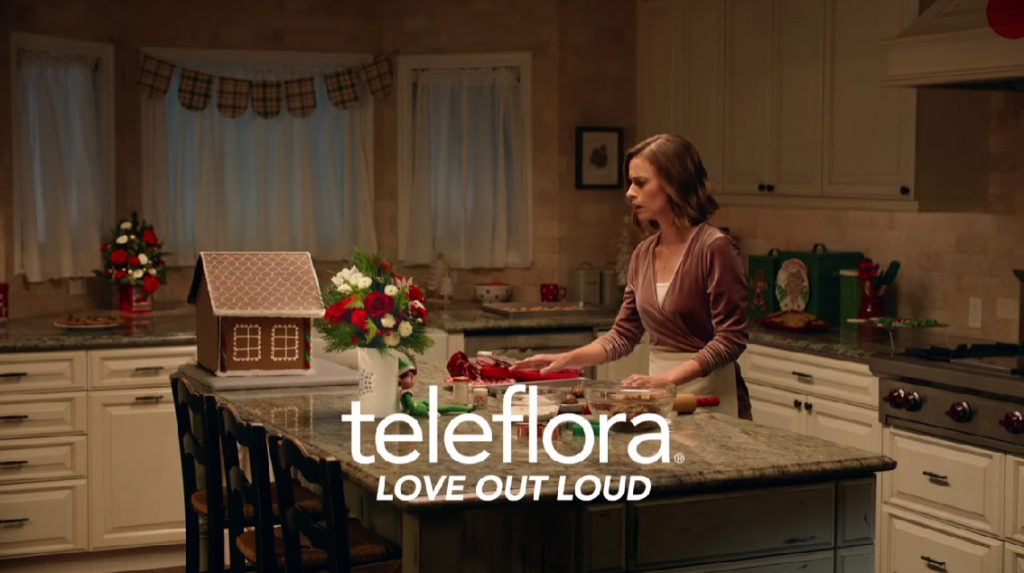 The Teleflora refund policy does not state whether or not they offer full refunds. This means that you might not be able to get back the entire cost of your purchase. You could be liable to still pay for shipping charges, return shipping charges, or restocking fees.
You also might need to pay additional fees for your return or exchange. This could even include not being able to get your full value back on your purchase. It's at the discretion of the customer service representative that you're speaking to how much of a return or exchange you can get.
Can I Return items to Teleflora Without The Box Or Original Package?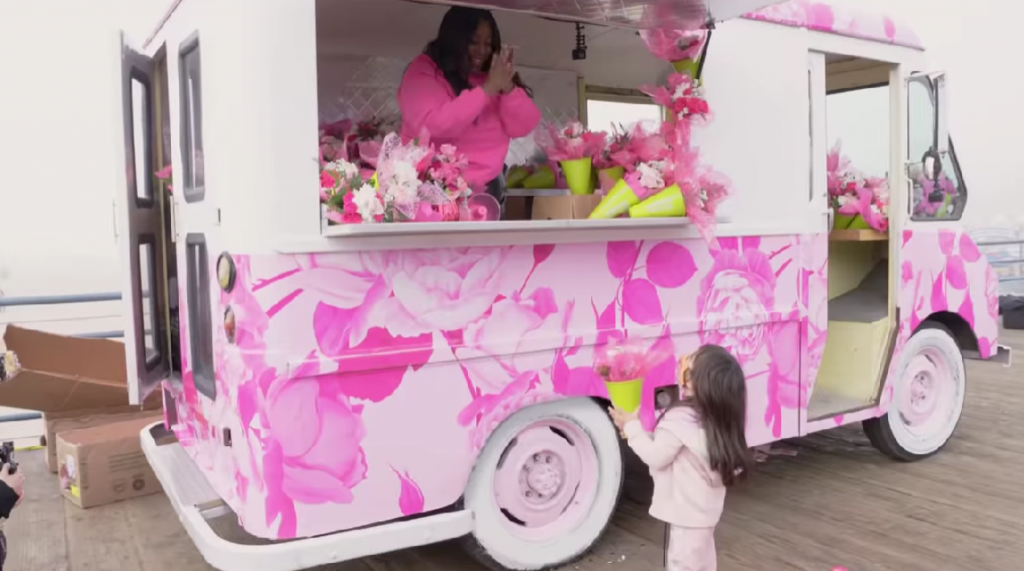 Teleflora does not specify whether or not you need the original packaging for your order in order to complete the return. However, since most of their orders are going to come in vases or with bouquets, you should plan to have those materials ready to return as part of your order.
Often when purchasing flowers, the vase or decorative wrapping that the bouquet comes with is considered to be part of the order itself. You're not only purchasing the flowers when you order a lovely bouquet, but you're also purchasing any decorative pieces that come along with the bouquet.
When in doubt, it's a good idea to have all of the materials ready and on hand when you complete a Teleflora return.
How Long Do I Have to Return an Item to Teleflora?
How long do you have to return an item to Teleflora? Well, the Teleflora website doesn't say how long you have, so you should try to start your return as quickly as possible.
The return policy at Teleflora does not specify how long you have to return your merchandise. Given the nature of these sales, you should plan it to decide whether or not you want to return your Teleflora order almost immediately upon receipt of the delivery.
How long flowers last in a bouquet or vase depends on countless factors. We have to consider the health of the flowers, the environment that they are kept in, and how often they're watered and cared for.
Teleflora might be more inclined to accept a refund if your flowers came wilted rather than wilted in a day or so after your receipt of the order.
Does Teleflora Accept Returns Without a Receipt?
The Teleflora refund policy does not specifically state whether or not you need a receipt in order to complete your return. However, there is a good chance that you'll need your original order number in order to complete the return for your merchandise. You'll likely be unable to do an exchange without a receipt.
This might cause a few problems for individuals who have purchased items for a friend, family member, or a loved one. If someone that you care about receives these flowers in less than great condition, you're going to need it to have that information ready in order to facilitate a return.
You might also need to facilitate the return on the behalf of someone you order flowers for. You'll get an order number when you complete your Teleflora purchase and will be able to log into your account in order to check your orders with Teleflora.
How To Return A Teleflora Item (Step-By-Step Instructions)
Teleflora does not offer much information when it comes to handling returns or exchanges. However, they're FAQ does lay out a process for customers to get in touch with customer service so that they can get some information about returning flowers.
Here is the step-by-step process for sending your order back to Teleflora. This is the same process whether you are looking to do a return, refund, or exchange.
Your first step is going to be to get your order number ready
Next, make sure you have your original packaging and any other materials your order came with
Your next step is going to be to call customer service at 800-493-5610, send them an email, or use the online chat platform
Customer service will then decide whether or not a refund or exchange can happen with your order
You might need it to return your items back to Teleflora in order to complete your return process
How Long Do Teleflora Refunds Take?
The Teleflora refund policy states one thing about the return process. After starting a refund, Teleflora says that they will complete the process in about 10 days. This process might take longer if you have to return your items to the store.
There is also a payment processing time that adds length to how quickly you can get your return. This all depends on how quickly your bank, credit card, or other payment processor can get your money back in your account
Can You Return An Online Purchase To a Physical Store?
Teleflora does not have any physical storefronts that you can return merchandise to. They are a clearinghouse and sales broker which means that they only facilitate sales and flower delivery for local businesses. There is simply no physical store to bring your merchandise to when it comes to orders with Teleflora.
In the case of a return, Teleflora might send a shipping partner to pick up the merchandise that you are returning. You also might need it to return your flowers or other merchandise to the local florists that prepare your order. The Teleflora customer service representative will be able to walk you through this process and let you know if there are any returns needed on your part.
What's Teleflora Customer Service Phone Number?
You can quickly get in touch with Teleflora by calling their customer service line at: 800-493-5610. This customer service number can also be found on the Teleflora FAQ page.
Does Teleflora Offer Chat Support ?
If you're looking for more customer support, Teleflora offers an online chat. All you need to do is fill out some basic information, and you'll be entered into a chat with a Teleflora representative.
How Do I Check My Teleflora Order Status?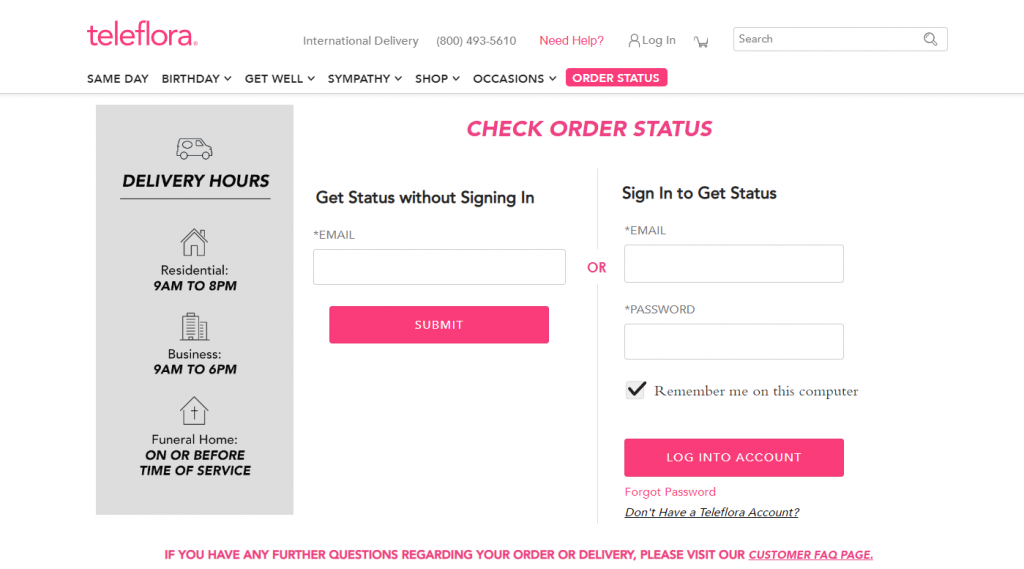 The Teleflora website features an online portal that you can use to track orders and check Teleflora order status. You'll be able to log into your Teleflora account and see just where your order is at. This is also useful for finding order information, including your order number, if you're looking to start a return or exchange.
What Items Can Not Be Returned To Teleflora?
The Teleflora return policy does not state which items can and cannot be returned. Since Teleflora is a floral wire company that facilitates sales and shipping for local florists, there's going to be a limited return window for your items.
Bouquets and floral arrangements have an expiration date which means you won't be able to return them after too much time has passed.
Conclusion
We're going to have to give the Teleflora return, refund, and exchange policy a 2 out of 10 score. Not only does this company have a reputation for handling returns in a less than exceptional manner, their website does not clearly spell out a return or exchange policy.
The best you can hope for with Teleflora is to call customer service and see how much support your able to get for an order that isn't to your standards.