Oct 23, 2023
Oct 24, 2023
According to Forbes, 2023 e-commerce sales are expected to increase by 10.4 percent, totaling $6.3 trillion.
Are you contemplating the launch of an ecommerce store but feeling overwhelmed about where to start? You're not alone. With the ever-increasing number of emerging entrepreneurs, the marketplace for online stores has become increasingly crowded. How do you stay competitive in your market then? By using apps and tools designed to supercharge your online store. Whether you use shopify, prestashop, wordpress, or any other platform, there are many apps that can help you with many aspects of running your store more efficiently; such as, email marketing, social media engagement, shopping cart abandonment, CRM, shipping logistics, cybersecurity, and much more.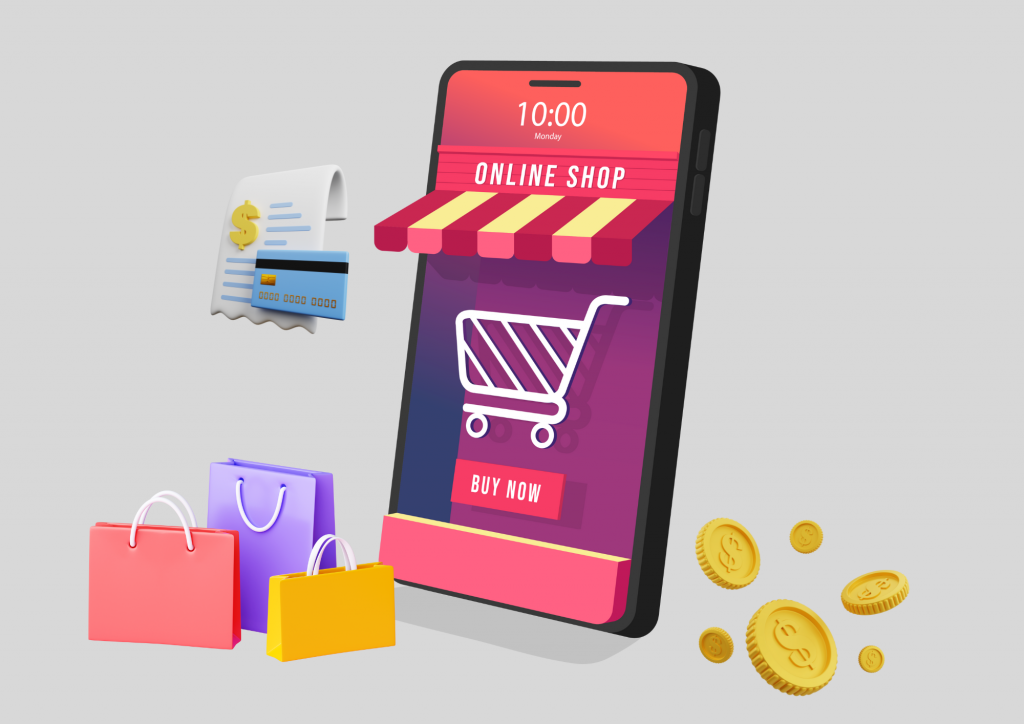 Continue reading to discover the fantastic tools available for your online store to help increase sales and boost your profits:
Spocket - Best App to Start a Dropshipping Business
Spocket is a dropshipping app helping online entrepreneurs take their businesses to the next level. This app allows business owners to select the best products for their customers and sell them from thousands of dropshipping suppliers worldwide. The best thing about Spocket and dropshipping is there is no need to maintain inventory or ship the items. This app does it all for you, with a dropshipping model like having an entire warehouse at your fingertips.
Sprocket is easy to use and can sync with your existing online store, streamlining the process and automatically fulfilling your orders with one click. Sprocket can be integrated with BigCommerce, Wix, Shopify, WooCommerce, Squarespace, and more.
Printify - Print on Demand, You Design The Products and They Do Everything Else
Printify is a print-on-demand (POD) service allowing e-commerce entrepreneurs a platform to sell their designs on everything from hoodies to T-shirts and car amts to pillow covers. It is as easy as 1-2-3 to create and sell it on Printify. When a customer purchases an item from your Printify store, the company prints the item, and then, working with a shipping partner, the item is delivered to the customer.
Printify offers marketing experts an opportunity to join their team of affiliates, offering a five percent commission on all online purchases made using their unique link. As a Pintify affiliate, you have near endless earning possibilities by sharing your favorite products and encouraging others to join Printify to establish their online POD store.
CartStack - Reengage Customers that Abandon Your Cart
One of the most significant challenges online retailers face is drawing the attention of people online to their website. Then, once you have their attention, keeping them focused until they place the order is also challenging. CartStack helps online entrepreneurs attract new consumers to their website and keeps them engaged until the sale is finalized.
CartStack helps entrepreneurs with targeted remarketing email strategies, SMS texts, push notifications, and keeping people engaged. The program serves as a reminder for consumers to help them re-engage with your website and recover their abandoned carts.
The affiliate program with CartStack is exciting and easy to prompt to your existing following of e-commerce entrepreneurs. CartStack affiliates receive a 20 percent recurring commission from clients who maintain a qualified CartStack account.
Loox - More Authentic Reviews to Increase Sales
Authentic reviews from customers help boost a website's exposure and credibility. Loox enables you to curate these reviews and display them on your store's website using a widget. This widget creates a beautiful display showing the reviews and can be set up in various forms, including product review carousels, sidebar, and popups. Loox helps online retailers build and expand their brands using customer reviews, videos, photos, and referrals.
Ultimately, Loox helps build trust while improving conversion rates, increasing sales, and boosting profits with visual social proof. The program automatically collects photos and product reviews to display on your website without risking slowing down your site.
RightMessage - Personalize Your Marketing To Sell More
RightMessage is a marketing personalization platform designed to help businesses, including online stores, deliver customized and targeted content to their website visitors and email subscribers. It allows you to create highly personalized experiences for each visitor, which can significantly improve user engagement and conversion rates. Here's how RightMessage can benefit your online store:
Segmentation and Targeting: RightMessage enables you to segment your audience based on various factors, such as location, behavior, referral source, and more. By segmenting your audience, you can deliver more relevant content and offers to specific groups, increasing the likelihood of conversions.
Personalized Content: You can use RightMessage to create personalized content and product recommendations for different segments of your audience. This personalization can lead to higher click-through rates, longer time on your site, and increased sales.
Email Marketing: RightMessage integrates with popular email marketing platforms, allowing you to personalize your email campaigns based on your subscribers' preferences and behavior. You can send targeted email content and product recommendations to specific segments, which can result in higher open and click-through rates.
A/B Testing: RightMessage provides A/B testing capabilities for your website and email campaigns. This allows you to test different personalization strategies and measure their impact on conversions, helping you optimize your marketing efforts.
Lead Generation: The platform can help you create targeted opt-in forms to capture leads more effectively. By tailoring your lead generation forms to specific segments, you can attract higher-quality leads and grow your email list.
Behavior Tracking: RightMessage tracks user behavior on your website, giving you insights into how visitors interact with your site. This data can be used to create more effective personalization strategies and marketing campaigns.
Improved User Experience: Personalized experiences tend to resonate with users more effectively. When visitors feel that a website understands their needs and preferences, they are more likely to engage, stay longer, and ultimately make purchases.
Higher Conversions: By delivering relevant content and offers to your audience, you can increase conversion rates, ultimately driving more sales and revenue for your online store.
Data-Driven Insights: RightMessage provides valuable insights and analytics to help you understand how personalization impacts your business. You can make informed decisions based on data and continually refine your personalization strategies.
In summary, RightMessage can be a powerful tool for your online store by allowing you to tailor your marketing efforts to the unique preferences and behaviors of your visitors and subscribers. This personalization can lead to higher engagement, increased conversions, and a better overall user experience on your e-commerce website.
LeadDyno - Create your Own Affiliate Program
LeadDyno provides businesses with everything needed to grow an affiliate, ambassador, or influencer marketing program in a single platform. The software helps enhance the effectiveness of your affiliate program by creating a customized program that matches your unique brand while incorporating logos, brand colors, and domains.
Additionally, as your online e-commerce store grows, you can scale your affiliate program, offering various commission plans, including flat-fee, percentage-based, or tired. The program also helps with payouts, tracking, and other affiliate marketing program needs. LeadDyno offers everything needed to create the best experience for your business and affiliate partners.
What is an e-commerce affiliate program?
E-commerce affiliate programs offer companies a way to earn money by promoting products in various online stores. Registering as an e-commerce affiliate means you do not have to maintain or manage physical stock, ship products, or provide customer service.
These programs allow you to advertise products on your website, social media platforms, or blog, and link these items back to the company's website. If someone were to purchase after clicking on your affiliate link, you would earn a percentage of the revenue from that transaction as a commission.
Online business owners can use the various affiliate programs for e-commerce tools and software, helping them optimize and grow online sales. When trying to sell products and services online, the following affiliate programs can help increase your products, and with many of them offering subscriptions, there are several opportunities to earn a recurring commission for anyone who signs up through your affiliate link.
Fiverr - Need a Logo or a Contractor to Help with Anything?
Sometimes, a growing business needs a little extra support, requiring the services of another specialist. Whether it is network marketing graphics, bookkeeping, Facebook marketing, or logo design, Fiverr has something for every e-commerce entrepreneur to help run their business efficiently and effectively.
With such a wide range of services available, Fiverr's affiliate marketing is among the most interesting. Since Fiverr is the perfect platform for freelancers to promote their business, being an affiliate helps you provide access to services for your followers and helps provide freelancers an opportunity to find new work. Compensation varies for Fiverr affiliates, but the average compensation can be up to $1,000 for a single conversion.
Calcurates - Simplify Your Shipping
Calcurates provides a solution to meet the shipping demands of e-commerce businesses. This multi-carrier shipping software allows companies to calculate and display the various shipping methods and rates to customers at checkout. Ultimately, it makes the shipping process more cost-effective and eco-friendly and helps stimulate online sales.
Signing up as a Calcurates affiliate is perfect for those with an audience of online entrepreneurs. You can provide your followers with a solution to help them overcome shipping challenges while helping streamline the checkout process for their online customers.
Calculates affiliates earn $39 for every referred and approved Shopify, WooCommerce, or Magento merchant that signs up for the service.
Bold Commerce - Many Apps for Your Store
Bold Commerce is a technology company specializing in e-commerce solutions. They offer apps and tools to enhance online stores, particularly on platforms like Shopify. Bold Commerce can boost your store's sales and performance by providing solutions for product upselling, subscription management, customization, inventory, shipping, checkout optimization, customer engagement, and analytics. These tools help increase revenue, improve customer loyalty, streamline operations, and optimize the overall shopping experience, making it a valuable resource for online retailers.
Trust Badge by ReturnPolicy.com
Often, online consumers are wary when they visit a new website for the first time, especially if your e-commerce business is new or not a well-known brand. Trust Badge helps boost your sales by building trust with your customers, giving them confidence that they are buying products or signing up for legitimate services.
Developing strong customer relations starts with trust, and our Trust Badge provides a powerful tool to help boost online sales and increase credibility. This service works for businesses of all sizes. Once our staff reviews your website and manually assesses the benefits and policies in place, we will issue you a Trust Badge if your company meets our minimum requirements.
Overall, getting verified and being issued our Trust Badge helps provide peace of mind for consumers' interest in your product. When customers are confident with your online store, you will see an increase in sales and a boost in your website's traffic.
The above-listed companies provide you with services and products to help you with your e-commerce needs and boost your online profits. To meet your store's demand and keep your business competitive, staying informed and learning more about excellent tools to help your online store is vital. Many e-commerce support companies have developed unique tools to help keep your business on the cutting edge of the online marketplace. Using online tools, such as e-commerce affiliate programs, can help boost your online sales and profits while driving new consumers to your online store.
The responses below are not provided, commissioned, reviewed, approved, or otherwise endorsed by any financial entity or advertiser. It is not the advertiser's responsibility to ensure all posts and/or questions are answered.