You probably know OpticsPlanet from their gimmick kits. They sell playful tactical kits like the Z.E.R.O. Zombie Kit and the Santa Stakeout Kit. These sell for thousands of dollars and give you everything you need to withstand a zombie apocalypse or finally catch Santa redhanded when he delivers your presents next year.
OpticsPlanet has earned a reputation both for being a specialty retailer of optical merchandise, and for their more interesting items like the Santa Claus stakeout kit.
Here's everything you need to know to learn how to return an OpticsPlanet item.
What's OpticsPlanet Return Policy?
You've got a few options when it comes to OpticsPlanet returns. The basics of the return policy work like this. You have 30 days from the purchase date of your items to initiate a return. Almost every item can be returned, but you can not return an item to OpticsPlanet without the box.
We will cover this in detail later in our guide, but items like food, hygienic products, and ammunition cannot be returned. High value items and oversized items are also only returnable at the discretion of the OpticsPlanet customer service team.
You get free return shipping when it comes to your OpticsPlanet orders. You'll be provided with a return shipping label for your order that you can use to send your items back. You cannot drop off items to the physical OpticsPlanet location.
OpticsPlanet also happily facilitates exchanges, returns for store credit, and handles any returns or exchanges for damaged or defective merchandise.
You get all of your money back on your purchase from OpticsPlanet, but they are not able to refund your shipping costs.
How Long Do I Have to Return an Item to OpticsPlanet?
OpticsPlanet gives you 30 days to return your items to their online store. This includes the shipping time, so you need to get your items returned to OpticsPlanet quickly in order to stay on top of this policy. The company also has a few exceptions to this basic rule:
Any returns of laboratory products must be initiated within 15 days of the purchase. Laboratory items must be unopened, unused, and otherwise safe to return. There are a few laboratory items that OpticsPlanet will not take back.
OpticsPlanet does not take returns, exchanges, or warranty issues after 30 days have elapsed. You'll need to contact the manufacturer directly to get your money back after 30 days.
Can I Return An Item To OpticsPlanet Without The Box Or Original Package?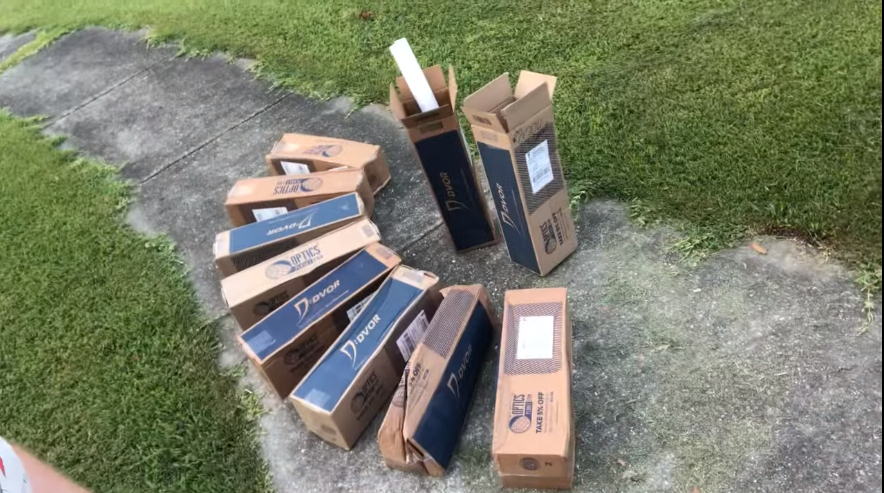 You need the original manufacturer's packaging to return your items to OpticsPlanet. This means that you will need the box, all instruction manuals and inserts, and all packaging material in order to return your products.
You're also going to need to include any and all gifts that came with your order. The example given on the OpticsPlanet website is the gift lens microfiber cleaning cloth that comes with a pair of binoculars.
Your OpticsPlanet return also needs to include any parts of a kit. You need to return an entire kit to get your money back even if only one part of the kit needs to be returned.
Does OpticsPlanet Accept Returns Without a Receipt?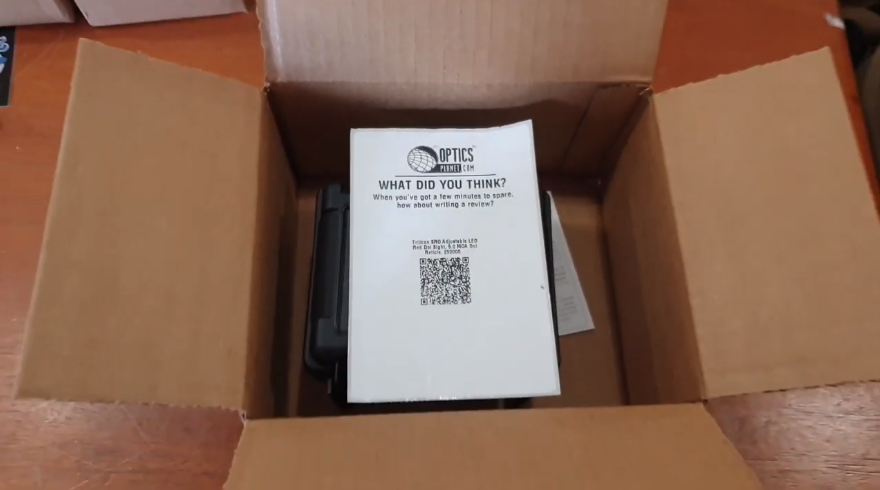 OpticsPlanet does not have any physical locations which means that they also do not disturb you any physical receipts for purchases. You will receive an email confirmation and order number when you make a purchase from OpticsPlanet. You need this order number to do a return or OpticsPlanet exchange without receipt.
OpticsPlanet also features an account that you can log into and see all of your order information. This will include any order confirmation numbers that you'll need to complete the return process.
You need to get a return authorization before you can send your items back to OpticsPlanet. You can fill out the return authorization form on their website to start the process.
The same is true for exchanges at OpticsPlanet. Since there are no physical receipts, you only need your order number and a return authorization to start your exchange.
Does OpticsPlanet Offer Full Refunds?
OpticsPlanet offers full refunds for the cost of your purchases, but they do not refund shipping costs. You get free return shipping with OpticsPlanet when you opt for store credit for your return. However, if you would like the value of your items returned to the original payment method, OpticsPlanet will deduct $7.99 or from your total refunded to cover the cost of return shipping.
The same is true for exchanges. You get the full value of your exchange, but OpticsPlanet does not cover shipping costs. If your items were damaged or otherwise defective, OpticsPlanet offers free returns and exchanges for defective merchandise.
How Long Do OpticsPlanet Refunds Take?
According to the OpticsPlanet website, they take 10 days to process returns and exchanges. However, this does not include shipping time. It might take longer than 10 days depending on how quickly it takes your items to get shipped back to OpticsPlanet.
You should also consider that it's going to take longer for your payment processor to return your money. Credit card companies, PayPal, and other payment processors have their own turnaround times when it comes to posting refunded money into an account.
Can You Return An Online Purchase To The Store?
OpticsPlanet does not operate any physical storefront which means you cannot take your merchandise back to the store. You have to do all returns via mail and get them sent back to the return address for OpticsPlanet.
OpticsPlanet does operate a physical warehouse, but they are not currently accepting in-person returns at this location. This might change in the future, but for now you need to do all of your returns by mail.
What's OpticsPlanet Customer Service Phone Number?
There are plenty of ways to get in touch with OpticsPlanet. They have a toll-free customer service number +1-800-504-5897 and an online contact form that you can reach out to.
Does OpticsPlanet Offer Chat Support ?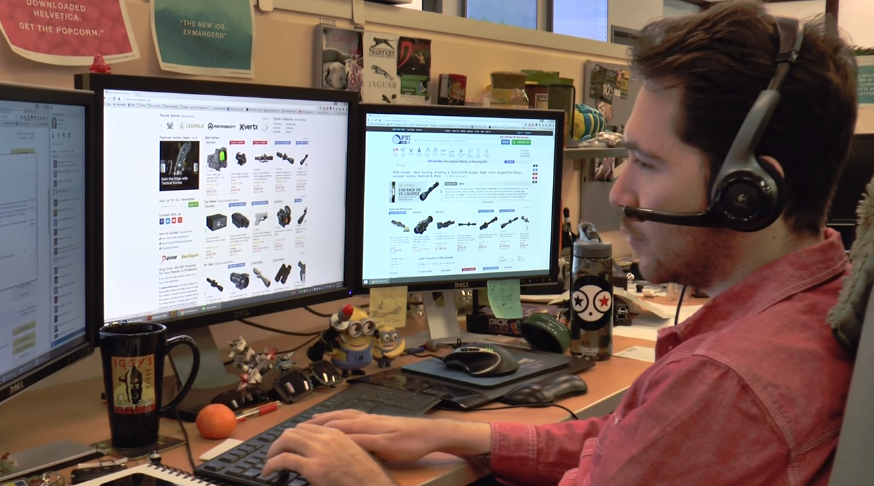 Unfortunately, OpticsPlanet does not currently offer a chat support feature. This means that you'll need to call an OpticsPlanet representative, send an email, or reach out to them by filling out the contact form to get in touch with customer service.
How To Return A OpticsPlanet Item (Step-By-Step Instructions)
You have three basic options when it comes to returning items to OpticsPlanet. You can do a regular return, exchange your item for something else, or return items that were damaged or defective when you opened the packaging.
Let's walk through these basic returns and everything you know to get them complete.
Returns and Exchanges
Returns and exchanges follow the same procedure at OpticsPlanet. There's one minor difference that will cover, but you'll need to fill out the RMA form to start your return and either case.
Here's how you can return your items to OpticsPlanet.
Gather all packaging, inserts, accessories, and gift items that came with the order you're returning. OpticsPlanet requires you to return all components of an order in order to get your money back
Get your order number by finding your confirmation email from your purchase from OpticsPlanet order logging into your OpticsPlanet account
Head over to the RMA form on the OpticsPlanet website
Fill out the RMA form for your order
Make sure to check the appropriate boxes if you're hoping to exchange your items instead of just getting your money back
OpticsPlanet will provide you with a return shipping label. Use the shipping label to send your items back to OpticsPlanet
OpticsPlanet will process your return or exchange within 10 days
Damaged and Defective Merchandise
If you are returning items to OpticsPlanet because they have damaged or defective components, you're going to need to reach out to customer service before you begin your return.
This is because you might need to reach out to the original manufacturer of your item to cover any kind of manufacturer warranty. While OpticsPlanet has a good reputation for handling returns or exchanges for damaged goods, reaching out to customer service ahead of time ensures that they know this damage was caused by a third-party and not a customer error.
How Do I Check My OpticsPlanet Order Status?
The fastest way to check OpticsPlanet order status is to head over to their website. You can log into all your OpticsPlanet account to see all of your past orders and check the status of current orders. This is also a great way to find your order numbers, so you can start a return or exchange.
What Items Can Not Be Returned To OpticsPlanet?
OpticsPlanet is a specialty retailer that sells a lot of items that cannot be traditionally returned. These are items that are considered consumed upon use and do not have much resale value or cannot be resold by the original retailer.
You can find a full list of the items that can be returned to OpticsPlanet on their website, but these are some of the more common than people ask about it.
All Final Sale Items
Ammo
Airsoft Products
Equipment that needs to be installed such as rifle sights
Oversized items such as gun safes
Hygienic and safety products
Conclusion
We're getting the OpticsPlanet return policy a 9 out of 10 score. They have a lenient return window, a good reputation for customer service, and a very clearly spelled out policy of which items can and cannot be returned.