DSW's return policy varies based on a handful of factors like whether you participate in their frequent buyer club, the method of purchase, and whether you want a refund or exchange. Many of the items you can purchase at a DSW store are returnable, but you must abide by the company's guidelines for a successful return. Let's learn more about the DSW return policy.
What's DSW's Return Policy?
When you make a purchase from DSW, you can return the item as long as you meet the following requirements.
Return the item in 90 days or less.
Return the item in its original packaging, unworn and unused.
Have the original receipt or accept a merchandise credit without the receipt.
Return the item in-store if it was originally bought in a DSW store.
Pay the shipping fee for returning online purchases via the mail.
DSW has a VIP program that changes some of these requirements. Program levels include the base DSW VIP Club level, Gold level, and Elite level. For non-members, VIP Club base members, and Gold members, returns can occur by mail within 90 days.
Customers with Elite status have 365 days from the date of purchase to complete the return. Gold members and Elite members also qualify for free return shipping for online returns. All customers, no matter their club status, enjoy free returns and exchanges when they complete the return in a DSW store.
To attain Gold or Elite status with DSW and enjoy enhanced return privileges, customers must spend a minimum dollar amount each year. Gold status requires $200 in annual purchases and Elite status requires $500 in annual purchases.
Can I Return an Item to DSW without the Box or Original Package?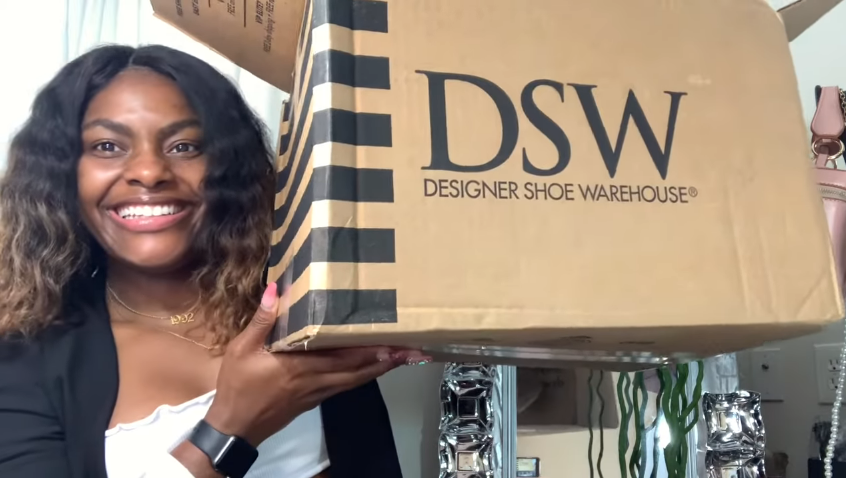 DSW return policy states that returns can only occur when the item is unworn and undamaged. However, customers who find that their merchandise is defective may obtain a refund even if they removed the tags or opened the item and found a defect.
Customers who try to return or exchange an item through the mail that isn't in its original packaging will not receive a refund and will also need to pay the cost of shipping the item. Anyone who isn't sure whether DSW will accept their return should go to a store.
How Long Do I have to Return an Item to DSW?
How long do you have to return an item to DSW? For most customers, returns must occur within 90 days of the original purchase date. The exception to this rule is returns for Elite members, who have 365 days to return items when they return them through the mail. The same timelines apply to exchanges.
Customers can return items for any reason and don't need a specific reason to return an item. DSW will always accept the return when it's received on time and in unused condition. Customers may choose to exchange their items or receive a refund. The choice is up to the customer.
All products are handled in the same way regarding returns. The same policy applies to shoes as it does to clothing, socks, accessories, and everything else sold by DSW. The only exception to the 90 and 365-day rules is when a purchase is made with rewards or special offers from DSW.
Credits and reissued rewards from those purchases are only available on the day of the initial purchase. Customers may also exchange their items that day rather than get a reissued reward or credit.
Does DSW Accept Returns Without a Receipt?
DSW will accept a return when the customer doesn't have a receipt, but the customer won't receive a refund. Instead, DSW will issue a merchandise credit in a dollar amount equal to the current selling price. For example, a customer buys a pair of shoes for $50 and returns them after a month but doesn't have the receipt for the return process.
The customer will receive a merchandise credit for the amount that the item is selling for at the time of the return. If DSW has placed that item on sale and is selling it for $40 at the time of the return, the customer will receive a merchandise credit of $40 rather than for the $50 they originally spent.
To get a DSW exchange without receipt, customers must abide by the same rules as they would for a return regarding timelines and product condition. Customers must show a valid ID when they want to return or exchange their item and don't have a receipt. Those who attempt to make too many returns in a short period of time without receipts may be limited on future returns.
Does DSW Offer Full Refunds?
DSW offers full refunds when merchandise is returned undamaged, unopened, and within 90 days of the original purchase date. When purchased online, returns must include the original packing slip. When returned in-store, returns must include the original receipt.
Customers may receive a partial refund when they try to make a return without a receipt, and the current price of the item they purchased is less than what it was on the original purchase date.
How Long Do DSW Refunds Take?
Refunds take approximately seven to 10 business days to complete. Customers will see a credit from their original form of payment. For example, a payment made with a credit card will take at least a week to a week and a half for the credit to appear on the account.
Customers who choose to exchange their item in-store may select a similar item at the time of the exchange and don't need to wait to complete the process. Any credit due to the customer after the exchange will appear on the original form of payment within seven to 10 business days.
Can You Return an Online Purchase to the Store?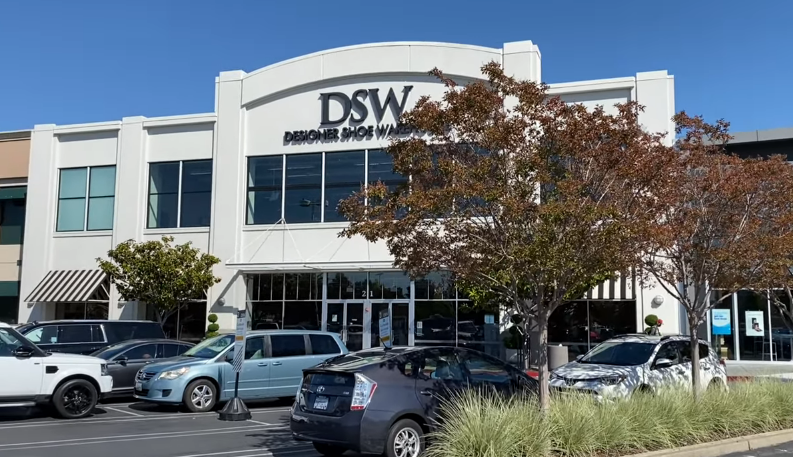 Customers who make a purchase online may conduct their return entirely through the mail or head into a DSW store to handle the return. However, customers who buy something at a store cannot return that product through the mail or any online process. Those customers must return to the store to complete their return or exchange.
What's the DSW Customer Service Phone Number?
Customers who have questions about the DSW return policy can call the customer service number at 1-866-379-7463. The company offers a virtual agent service for simple inquiries that don't require human customer support. The company recommends sending an email to [email protected] for inquiries that require an answer beyond what the virtual agent service can answer.
Does DSW Offer Chat Support?
Customers can interact with a customer service agent via live chat on the DSW website. Customer service hours are the following hours and days.
Monday to Friday from 7:00 AM to 10:00 PM ET
Saturday from 10:00 AM to 10:00 PM ET
Sunday 12:00 PM to 9:00 PM ET
How to Return a DSW Item (Step by Step Instructions)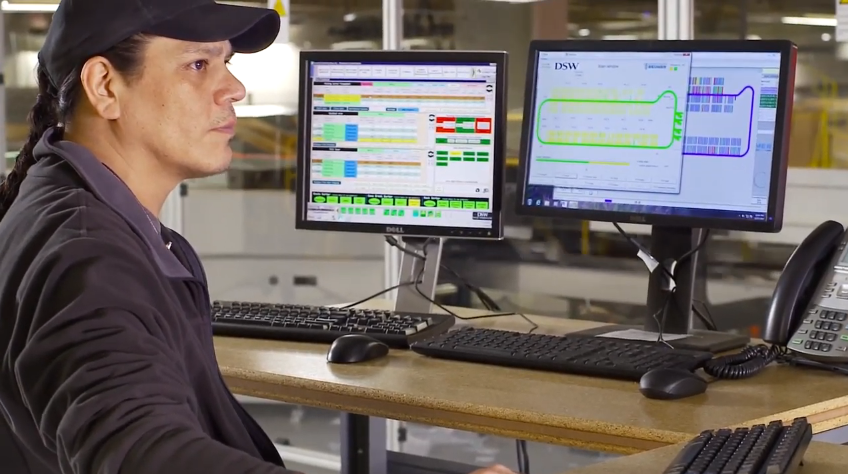 Returning or exchanging an item with DSW is straightforward and easy as long as you meet the requirements for a return. Here are the simple steps to complete your return when you bring your items to a DSW store.
Gather your original receipt and the item you want to return. Ensure your merchandise is unopened and in unused condition to qualify for a return.
Visit your nearest DSW location. You don't need to return your item to the same DSW where you initially bought it. You can also return online merchandise to physical stores.
Take your merchandise to the return counter at the store. Indicate that you'd like to return your item. The store might not have a dedicated return counter, so you might visit a cashier.
Accept the terms of the return. The cashier will indicate the amount you'll receive back, where the store will send the money, and the time it will take to receive the refund.
You can also choose an exchange rather than a return. If you decide to exchange your item at a DSW location, you'll simply indicate that you want an exchange rather than a return when you visit the cashier. DSW exchanges merchandise for similar items.
For example, if you buy a pair of blue tennis shoes but want a different pair in another color, you'll need to choose an identical model in a different color. Similarly, if you want a different size shoe, you'll need to choose the same shoe you originally bought but in a different size.
DSW also offers returns and exchanges through the mail to customers who bought an item online and want a different item or a refund. For mailed returns and exchanges with DSW, here are the steps you'll need to follow.
Visit DSW.com and choose "Return & Exchange Policy" from the links at the bottom of the home page. Choose one of the options for online returns.
Print a shipping label for the return. Alternatively, you can take your merchandise to a FedEx location, where they will print a label for you and help you with the return.
Gather your items for the return. You'll need the original packing slip or receipt, the item you want to return, and a box or bag for shipping.
Affix the label to your box or mailing bag. After mailing your return or exchange to DSW, you'll wait about seven to 10 days for DSW to process it.
Look for a refund. DSW will credit your original method of payment if you're returning an item. They'll send out a replacement item if you've chosen an exchange rather than a return.
How Do I Check My DSW Order Status?
To check DSW order status, you only need to click a few links. Visit DSW.com and choose the "Order Status" link at the bottom of the home page. You'll see a pop-up that asks for the order number and your email address. Just enter those parameters, and the system will give you your order details.
What Items Can Not Be Returned to DSW?
There are only two types of items that you can't return to DSW. If you've opened and worn your merchandise, you can't return or exchange it unless you find a defect in the item. If your merchandise was labeled as "FINAL SALE," you can't return it to DSW. Cashiers will sometimes let you know when you can't return an item, so you can make sure you want to purchase it.
Conclusion
DSW offers its customers multiple options for completing returns and exchanges, but it's important to follow the guidelines of the company to ensure the easiest exchange experience possible. The DSW return policy isn't as generous as some companies, but you shouldn't have much difficulty completing a return as long as you haven't used the item.
Some shoe companies offer returns even after you've worn their products, but DSW isn't one of those companies. Therefore, DSW rates a 7/10 for their return policy because it's easy to make a return but only if you follow their strict guidelines.