Aug 24, 2022
Aug 26, 2022
Target can be a great job for first-time employees, but how old do you have to be to work at Target? What's the job like and what should you expect? You've come to the right place for the answer to all these questions and more.
We'll go over the minimum age to work at Target, the different types of positions available, and everything else you need to know before filling out a Target application online.
Does Target Hire 15-16-17 Year Olds?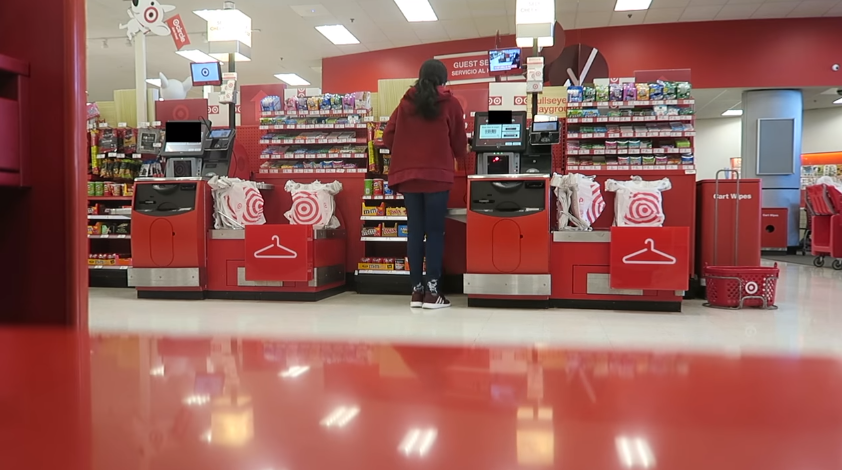 According to the official Target age requirements, you need to be at least 16 years old to apply for a job in a Target store. The minimum age jumps to 18 when it comes to jobs in the Target Distribution Center. You'll also need to be able to provide proof that you are legally authorized to work in the United States.
If you meet the qualifications, then you'll be able to apply for a job right from the Target website. Just enter your location and search for openings that look like a good fit for you. If this is your first job, you'll probably want to start out with an hourly sales floor position.
If you have more experience, however, you'll also find that Target has plenty of other roles ranging from administrative and accounting to legal and marketing positions.
Types of Jobs at Target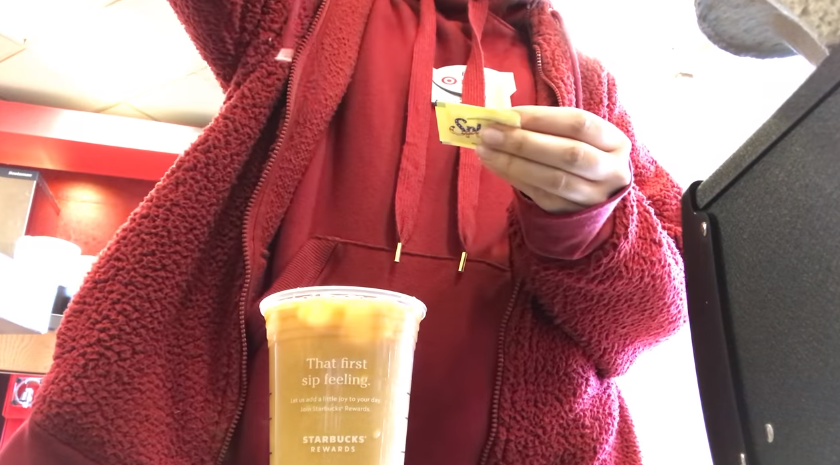 If you are between the ages of 16 and 18, you'll probably want to start out with an hourly sales floor position. If you have more experience, however, you'll also find that Target has plenty of other roles ranging from administrative and accounting to legal and marketing positions.
Entry-level jobs at Target include general associates who work on the sales floor, as well as others who specialize in certain sections such as apparel, beauty, or electronics. How much you can expect to get paid will vary depending on the cost of living in the area where you apply.
For instance, a cashier in California can expect to start out at $16.25/hour, while the same position at a store in Missouri pays $15.00/hour. The plus side is that Target comes with plenty of room for advancement.
What Job Pays the Most at Target?
According to a study by Career Bliss, the highest paid position at Target is that of the Managing Director. Target's Managing Directors pull in an average of $187,000 each year, which works out to about $90/hour.
As far as managing director positions go, this salary is about 40% higher than the national average and about 96% higher than the salary of most working Americans.
What is the Easiest Job at Target?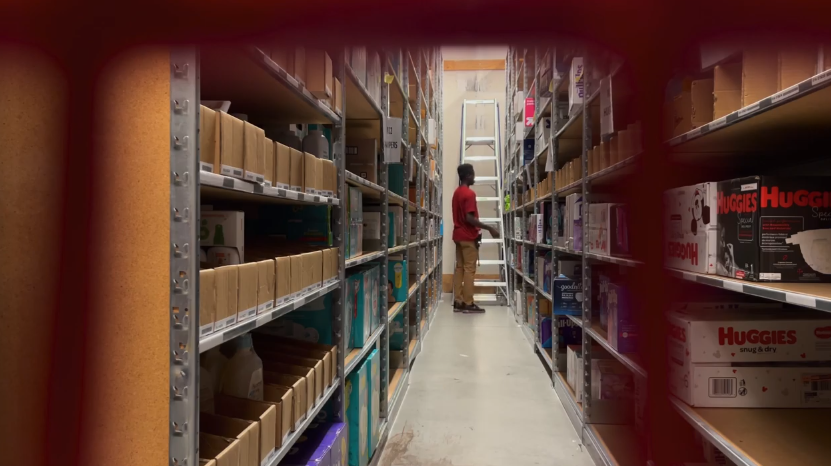 The easiest jobs at target are probably cashier and sales floor positions. Which one is easiest for you personally will probably depend on your personality and what you'd like to spend your time doing.
If you don't mind standing behind a register for long periods of time and would enjoy chatting with guests, then a cashier job could be a great place to start. Target cashiers can usually be trained in about two days and can always call on a manager if a tricky situation should arise.
A general sales floor position might be the way to go if you prefer to be more active. These positions mostly consist of keeping a certain area looking great and stocking or restocking any items that need to be returned to the correct place. Sales positions also involve assisting customers who need help finding certain items.
Is Working at Target Hard?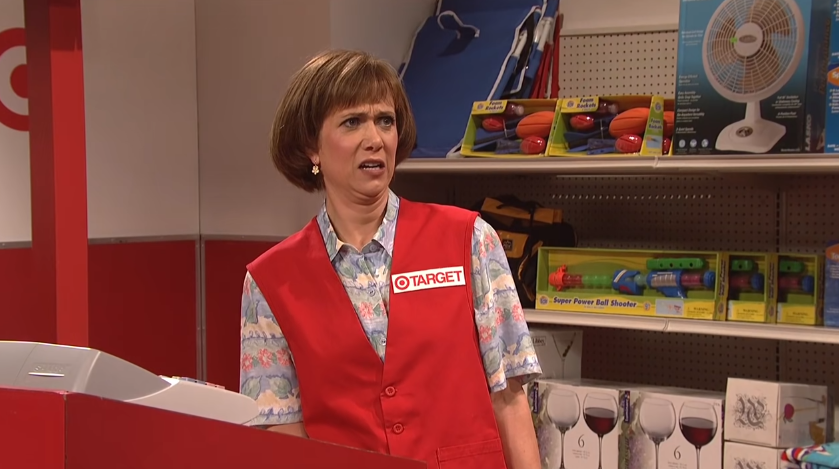 If you start out in a general sales or cashier position, then you shouldn't find working at Target too challenging. Most of these roles tend to be incredibly straightforward, so as long as you pay attention during the training and orientation, you should be fine.
The other perk of working at Target is that there will always be someone to help you if you have any questions. Target sales associates work under the direction of a manager, most of whom are always happy to help you learn the ropes.
Does Target Hire with No Experience?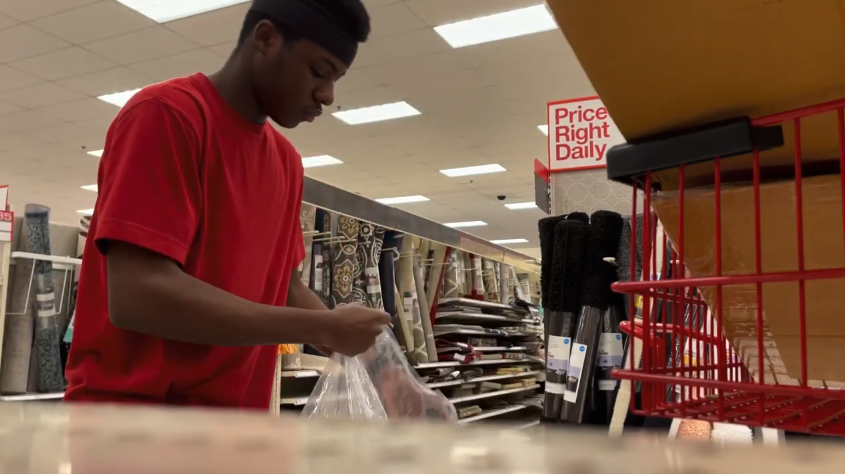 Target does indeed hire employees with no prior work experience and can be a great first entry into the workplace. The company also offers plenty of internships and entry-level programs specifically designed to help its employees move up the ranks.
Whether you're interested in becoming a future leader in supply chains, finance, or anything in between, Target has a variety of different programs designed to help you reach your full potential.
General Requirements to Work at Target
If you're interested in applying for an entry-level job and you meet the Target age requirements, then you're ready to apply. While you can always apply in person, the easiest way to get started is to fill out a Target application online.
First, you'll want to head to the Target careers website and enter your location in order to pull up available openings at a store near you. Due to the fact that Target does all their hiring from the same site, you'll likely have to do a little digging through a number of different positions in order to find a job that suits your experience and skill set.
Once you find a match, you can expect to spend about 15 minutes filling out the online application. You'll need information such as:
Contact information and address
Your Social Security Number
Information about your current education level
Information about any jobs you've held in the past
You'll also want to make sure that you're willing and able to start within 60 days of the date you submit your application.
How Long is a Shift at Target?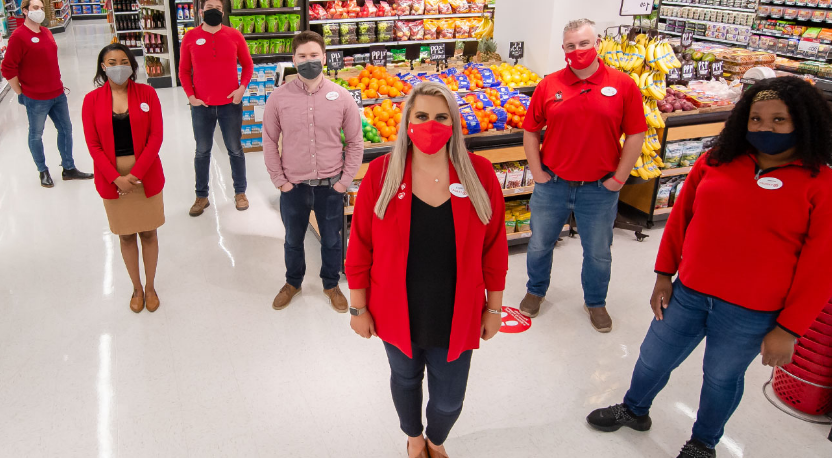 One of the benefits of working at Target is a very flexible schedule. Shifts can be as short as 4 hours or as long as 6 or 8 hours, depending on how often you're available to work.
If you're interested in starting out with a part-time position, you can work as little as 15- 25 hours a week or anywhere in between. If you're interested in more of a full-time position, then it's also possible to work up to 40 hours per week.
As with many retail positions, you'll usually have the option of picking up more hours if anyone needs their shift covered. The same is true if you have something come up and need to give away a shift. It's generally not hard to find someone to cover your shift or trade you for one that's more convenient for your schedule.
What Is the Target Dress Code?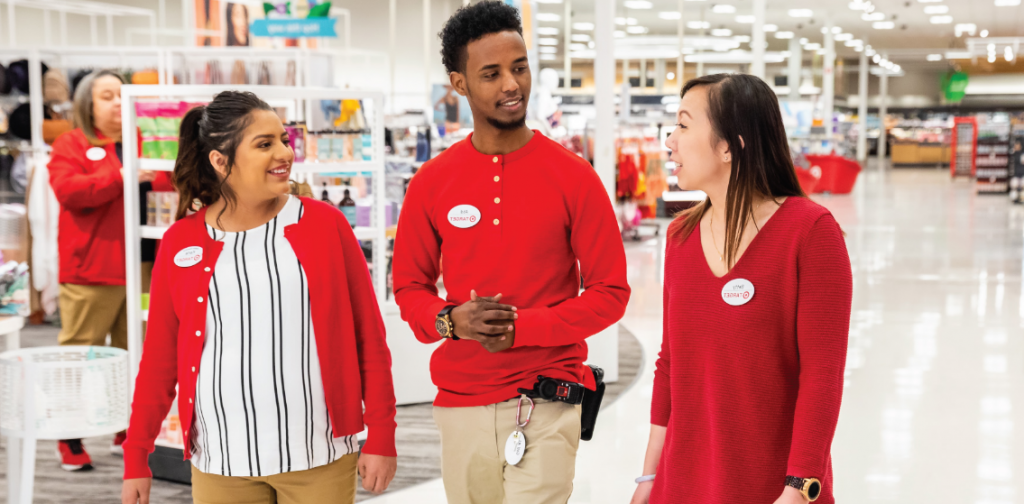 If you plan to work at Target, then get ready to stock up on red shirts! Target doesn't usually supply their team members with uniforms, with the occasional exception of logo shirts used for promotions. Instead, the Target team member dress code allows employees to wear a red shirt of their choice along with khaki pants or skirts.
The perk is that pretty much any red shirt will do, so you can wear a polo shirt, t-shirt, or whatever you find the most comfortable. Some store locations have even allowed their employees to start wearing Demin as well.
Target is all about inclusivity, which is another perk of their dress code. Unlike some retail stores that require employees to cover tattoos or remove facial piercings, Target isn't overly concerned with the ways their employees choose to express themselves. Should you move up the chain and score a management or corporate position, you'll graduate to a business casual dress code.
Does target pay weekly or biweekly?
Target generally pays biweekly, on every other Friday. Be aware that, as with many other hourly positions, you'll likely have to wait until the second payment cycle to get your first check.
This is a common way to account for employees starting in the middle of a pay cycle. For example, if you start a week after your co-workers' last paycheck, you won't be immediately paid the following Friday. Instead, you'll be paid for your first full pay cycle, as well as any additional time you worked before it officially began.
Is Target a Good Place to Work?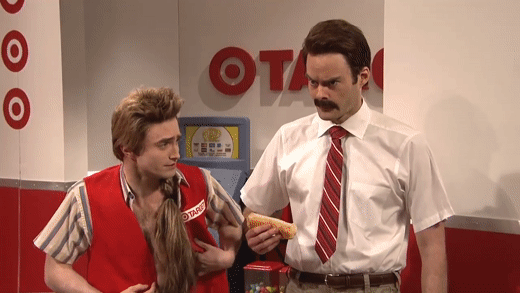 Overall, Target is definitely not a bad place to work, whether you're just starting out or looking for an advanced-level career. Due to the overall size of the Target corporation, there are plenty of opportunities for advancement if you're willing to work for them. Once you reach a certain level, Target offers an impressive number of benefits for eligible employees.
These include a healthcare program that covers medical, vision, dental, as well as 24/7 virtual health visits. Full-time employees can also earn paid family leave, help with adoption or surrogacy fees, academic support, and more.
Students or prospective students should definitely look into Target's education assistance programs, such as Dream to Be. The Dream to Be program offers part-time and full-time employees alike the opportunity to earn a debt-free degree in a variety of different focuses.
Target additionally offers qualified employees the chance to prepare for retirement with a TGT 401(k) plan, complete with matching contributions of up to 5% of eligible earnings. Last but not least, Target employees can enjoy a 10% discount on purchases or a 20% discount on wellness-related products.
Whether you're looking for a casual part-time job or a career that offers nice benefits, Target is definitely worth looking into. We hope this has helped you get an idea of what it's like to work at Target and whether it seems like a solid opportunity for you.
The responses below are not provided, commissioned, reviewed, approved, or otherwise endorsed by any financial entity or advertiser. It is not the advertiser's responsibility to ensure all posts and/or questions are answered.