Athletic wear has always been trendy and Saucony is a brand that has stood the test of time. Saucony has been selling athletic wear and shoes for over 100 years.
However, what should you do if you want to send something back to Saucony? Is their return policy going to stick around as long as their brand?
Let's take a closer look at the Saucony return policy. 
Saucony Return Policy
The Saucony return policy is pretty straightforward and in line with what you'll find from most shoe and athletic brands. 
The basic return policy from Saucony works like of this: You have 30 days to return unworn merchandise in order to get your money back. You can also opt for an exchange within those 30 days to get different merchandise from the Saucony store.
Returned merchandise must be in unworn condition. This means that you can probably get away with trying it on to make sure that it fits and is comfortable, but don't expect to be able to log any miles on the shoes you buy from Saucony if you plan on returning or exchanging them.
If you start an exchange, you have 21 days to get your merchandise back to Saucony. After that period, the store will automatically cancel the exchange, and you'll be stuck with your merchandise.
Saucony charges a flat $5 for return shipping. This means that the amount of money you get back will not include your original shipping charges as well as the flat $5 return fee. Exchanges do not have a return shipping fee.
The last thing to keep in mind about the Saucony return policy is that items that came damaged from the factory are exempt from these policies. If your products from Saucony have factory defects or damage, you can get a free return or exchange from the store. 
How Long Do Saucony Refunds Take?
Saucony specifies that they take up to 14 days to complete any returns sent to their website. However, this does not include shipping time or the time it takes your payment processor to post of the funds back to your account.
This means that you should expect a few extra days on top of those 14 days. 
How Long Do I Have to Return an Item to Saucony ?
Saucony has one blanket return policy for all of their merchandise, but how long do you have to return an item to Saucony? 
You're giving just 30 days to decide if you want to return an item or exchange it. This same time window works for items you want to return using the warranty, but you might have more leniency if your attempt to return something that was damaged by the factory. 
Saucony also states that you need to complete your exchange within 21 days. After 21 days has passed, if Saucony hasn't received your items, they'll automatically cancel your exchange, and you'll have to keep your original purchase. 
Can You Return An Item To Saucony Without The Box Or Original Package?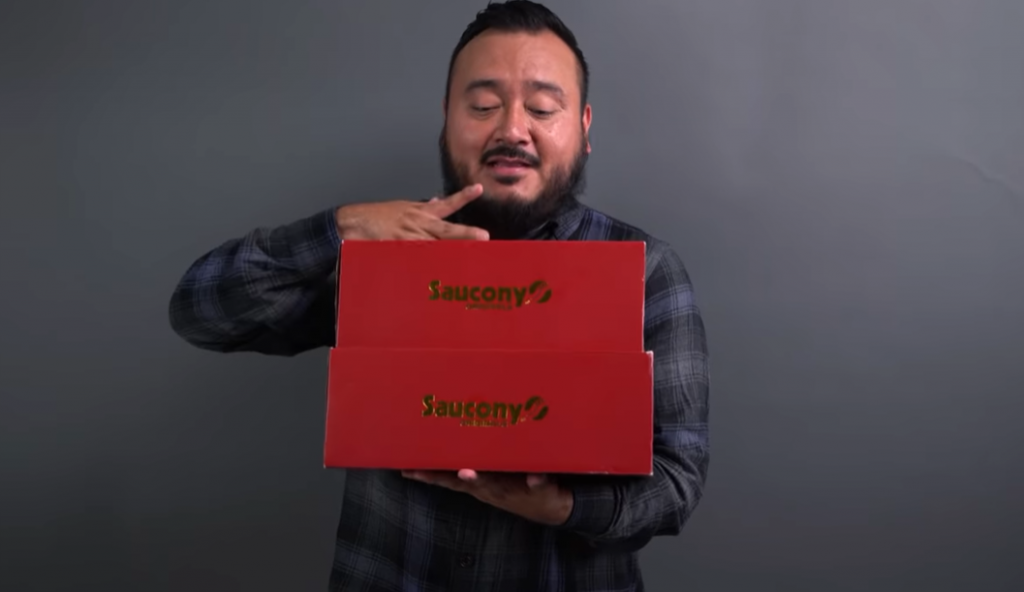 Most brands require you to return your items with the original packaging and Saucony is no exception.
Saucony recommends that you return all of your items with the original box and packaging. However, they do not have a hard policy about returns containing or missing parts of the original packaging.
This means that you should absolutely include your original packaging with your Saucony return. Even though they don't explicitly state this, you might have trouble with your return if you are missing parts of the original packaging.
In short, always return your Saucony items with the original box. 
Does Saucony Offer Full Refunds?
Saucony does offer full refunds for the value of your purchase. However, you will not get all of your money back as Saucony does not provide refunds for shipping cost. This includes the flat $5 that the company charges for all return shipping labels.
You can get the full value of your purchase back if the item was damaged by the factory. Saucony also does not charge return shipping fees on exchanges. 
Can You Return An Online Purchase To a Store?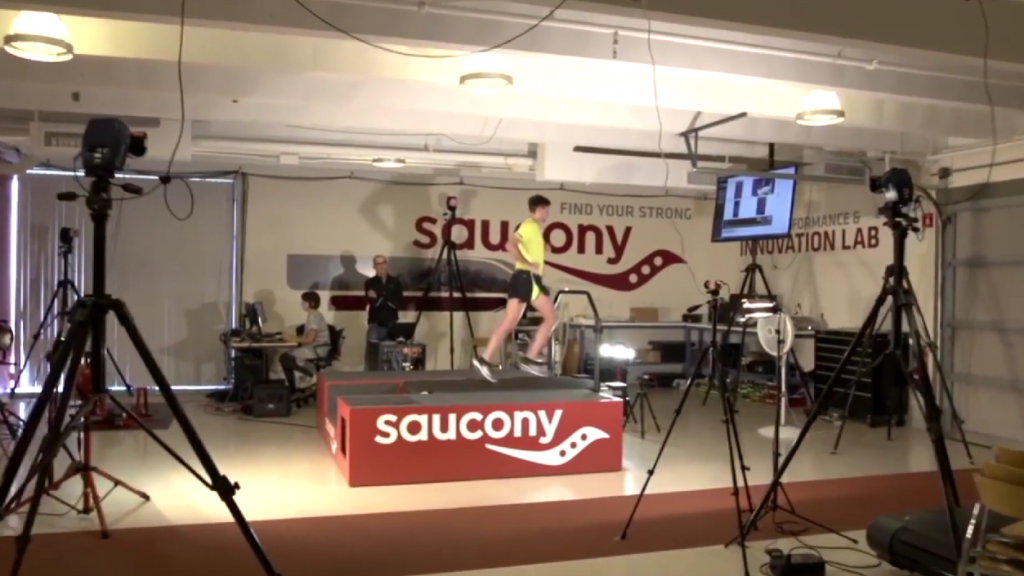 The Saucony company does not operate any physical stores in the United States. This means that there is no store to take your return back to. All returns and exchanges from Saucony need to be processed through their website.
If you purchased your Saucony items to a local retailer, you should do your returns and exchanges at that store. Saucony does not take online returns for merchandise purchased at a local retailer. 
How To Return A Saucony Item (Step-By-Step Instructions)
The Saucony return policy is fairly straightforward. All you need to do is enter in your order number and the email address you used to place your order, and you can initiate your return.
Here's a step-by-step guide for returning items to Saucony.
Get your items together including the original packaging
Find your order number and the email you used to place your order
Head to this website to start your return for Saucony
Print the shipping label that Saucony provides you
Send your items back, and you'll get your return and up to 2 weeks 
How Do I Check My Saucony Order Status?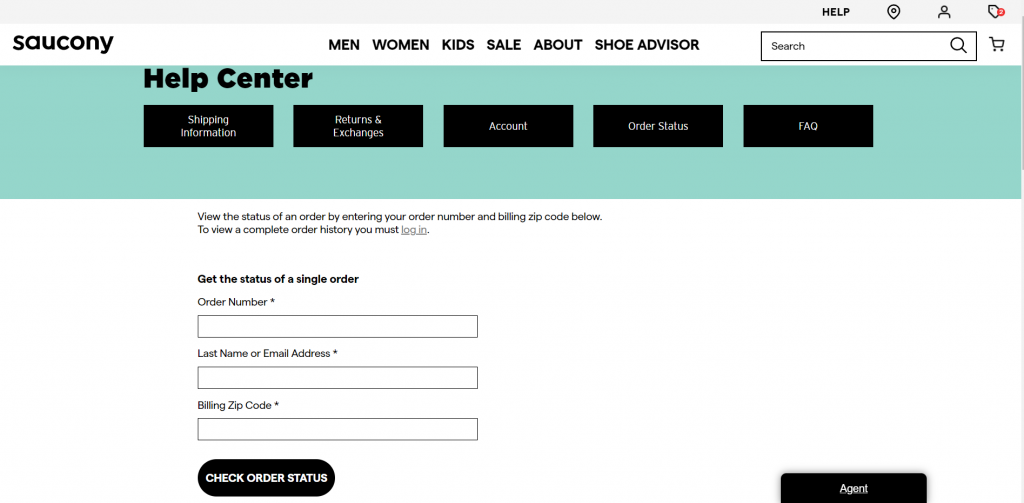 You can easily check your Saucony order status by heading to their website and login to your account. If you don't have an account with Saucony, you can quickly make one. This website allows you to check Saucony order status. 
You can also click the icon in the upper-right corner to open a menu that will allow you to log into your account. This will also give you the option of creating an account if you are new to the Saucony store.
Your Saucony account is also the best place to find information about your order. You can find things like your order number as well as the date the order was placed to help you facilitate a return or exchange. 
What Items Can Not Be Returned To Saucony?
All items purchased at the Saucony store can be returned to this retailer. They do not list any specific items that they will not accept for returns. However, there are some conditions under which they will not take your items back.
Saucony only accept returns on items that are still in unworn condition. This means that if you've worn your purchase around, Saucony will no longer accept the return.
You also need to have your original packaging to complete your return. You might have a harder time getting your money back or completing an exchange if you no longer have the original packaging. 
What's Saucony Customer Service Phone Number?
You can get in touch with Saucony customer services by calling: (800) 282-6575. This phone number has hours of operation that you can check on the customer contact page on the Saucony website. 
Does Saucony Offer Chat Support ?
Saucony does not offer an online chat support feature. If you want to get in touch with customer service, you'll need to call their customer service phone number listed above. You can also check the contact page on their website for their physical mail address as well as other contact info. 
Conclusion
We're going to give the Saucony return policy a solid 3.5 out of 5. There's nothing fancy about this return policy, but it does offer you the basics that you needed to protect your purchase.
Saucony gives you a comfortable 30-day return window and the ability to do for the exchanges. Just make sure to keep your original packaging and only gently try your items on before committing to the purchase.