Pro-Keds Return Policy
Pro-Keds offers returns or exchanges of items within 30 days of shipping, as long as they remain unworn and in their original condition. If you choose to initiate an exchange, then Pro-Keds will also cover the cost of return shipping by providing you with a free shipping label. If you decide to opt for a refund, however, then Pro-Keds will deduct a $5 return shipping charge from the amount of your refund.
It should also be noted that while a handful of Keds specialty stores do exist, Pro-Keds are more commonly sold through a large array of third-party retailers, such as Bloomingdales, Nordstrom, Macy's, Zappos, and more. If you purchase your Pro-Keds shoes through one of these retailers, then their store policy will likely override that of Pro-Keds.
The return and exchange information you'll find here applies exclusively to products purchased directly from Pro-Keds.
Pro-Keds' Cancelation Policy
Before placing your order, it's important to note that Pro-Keds has a pretty strict cancelation policy. Once your order has been placed, it cannot be changed or canceled. It will, however, be eligible for return or exchange within 30 days of receipt.
How long do you have to return an item to Pro-Keds?
As long as your items are unworn and in their original condition, you'll have 30 days from the date that your order ships. That said, it's important to note that as soon as your shoes are worn or damaged, they will become ineligible for return, regardless of the time period. Aside from trying them on in a clean indoor environment, it's best to return them to the box right away if they don't turn out to be a good fit.
Does Pro-Keds accept returns without a receipt?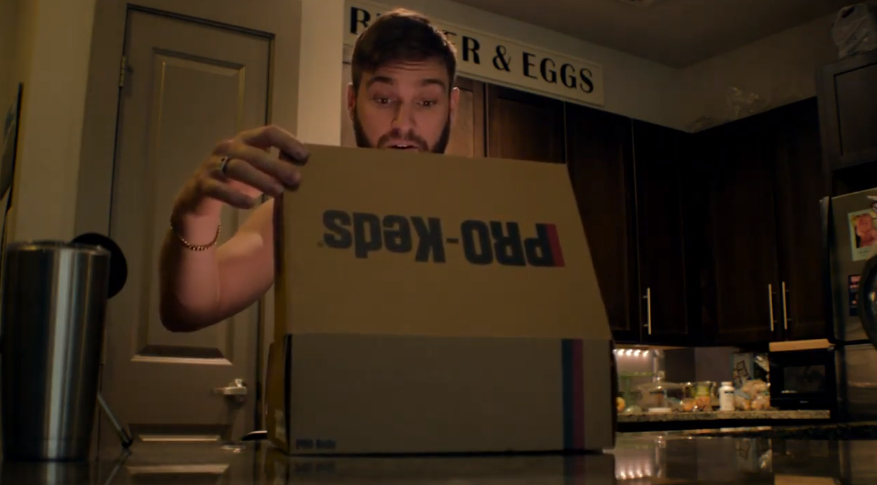 While it may be possible to get a return or ProKeds exchange without receipt, you will need your order number and zip code. Luckily, this information should be fairly easy to find, either on the invoice that arrives with your order or in the confirmation email that Pro-Keds will send you after you place your order.
Additionally, you can create a free Pro-Kids account in order to gain easy access to your order history and information at any time. Creating a free account will also allow you to enjoy a faster check-out process by saving your shipping and preferred payment information.
Can I Return an Item to Pro-Keds Without Its Original Packaging?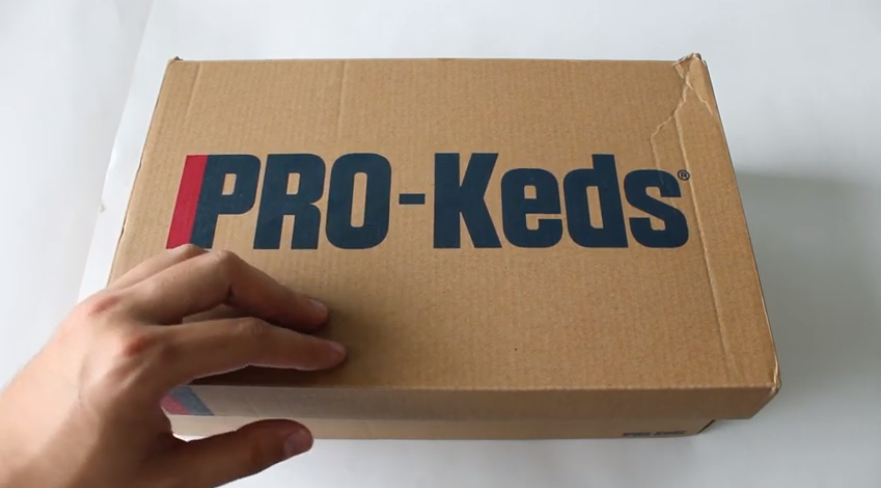 Pro-Keds does ask that you return all items in their original box. Given that all items must be unworn and undamaged to qualify for a return or exchange, it's best to keep the box they arrived in until you're sure you are satisfied with your purchase.
Pro-Keds will provide you with a return shipping label for all returns and exchanges, so returning them in the original box is likely the easiest way to go. If the box that came with your purchase was somehow damaged during shipping, then it's best to reach out to Pro-Keds customer service in advance for further guidance.
Does Pro-Keds offer full refunds?
Kind of. As long as your items remain in unworn condition and are returned within 30 days, they will qualify for a refund. Just keep in mind that a $5 return shipping charge will be deducted from your refund when you create a return shipping label.
If you just need a different size or style, then you may be better off asking for an exchange, in which case you'll enjoy free return shipping.
How long do Pro-Keds refunds take?
Pro-Keds asks that you allow up to two weeks for your return to be processed. As soon as it is, you'll receive a confirmation email. From that point, Pro-Keds will send a refund credit to your original method of payment minus a $5 return shipping charge. The credit should appear on your card within two shipping cycles.
Can I Return My Online Purchase to a Physical Keds Store?
While you can return an online order in person at any corporate Pro-Keds retail store, only a handful exist. Pro-Keds are mostly available through either the Pro-Keds website or through other retailers. If you purchased your Pro-Keds products at a third-policy retailer's website, then you may be able to return them to one of that store's physical locations. In this instance, however, the Pro-Keds return policy will likely be overridden by the policies of that particular store.
What is the Pro-Keds Customer Service Phone number?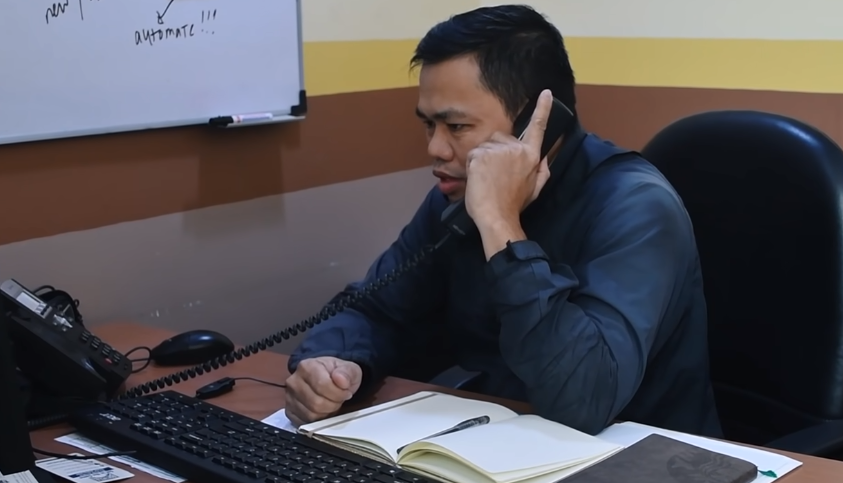 The Pro-Keds customer service phone number is 1-800-279-6575 and can be reached Monday-Friday from 8 am-9 pm EST and Saturday-Sunday from 9 am-6 pm EST.
The physical location for ProKeds.com customer service is 1400 Industries Road, Richmond, IN 47374. The company does not currently list an email for its customer service department.
Does Pro-Keds offer chat support?
While Pro-Keds does not specifically list a chat option on its website, you may be able to reach out to customer support via the chat option on the Keds.com contact page. You may also be able to find answers to your questions in the Pro-Keds FAQ section.
How to return a Pro-Keds item
Initiating a Pro-Keds return or exchange is a conveniently simple process that you can complete online. Just know that you will need a working printer in order to print out the return shipping label you'll be issued throughout the process.
Ensure that your product still meets the qualifications for return or exchange. All items must be in their original, unworn condition and have shipped within the past 30 days.
Navigate to the Pro-Keds return and exchange page.
Enter your order number and zip code to locate your order.
Follow the instructions you'll be provided to guide you through the process.
Print out the return shipping label that Pro-Keds will provide.
Complete the enclosed return form and hang on to your shipping receipt number for reference.
Return your product in the original box and/or appropriate packaging and allow Pro-Keds up to 2 weeks to process it.
Check your email for the confirmation you'll receive when your refund has been processed.
Does Pro-Keds Offer Refunds for Damaged or Defective Products?
Pro-Keds has a special form you can fill out in the event that you receive a damaged or defective product. Just be sure that you understand that in order to qualify, your product must have a manufacturing flaw or imperfection. Pro-Keds' damaged product qualifications do not cover things like wear and tear, incorrect fit, or used products from second-hand sellers.
How to check Pro-Keds order status
In order to check your Pro-Keds order status, simply enter your order number, zip code, and last name or email address on the company's order status lookup page. If you placed your order while logged into your Pro-Keds account, you can also simply log in to see your complete order history.
What items can not be returned to Pro-Keds?
Due to the nature of the products that Pro-Keds sells, their return and exchange policy is fairly strict as far as insisting that all items still be in their original, unworn condition. While the company will gladly accept returns and exchanges for items that remain in the proper condition for resale, things get a lot less generous as soon as your shoes have been noticeably worn.
In order to make sure that you don't encounter any issues, it's best to try on your shoes as soon as they arrive. If you decide that they are not right for you or that you'd be better off with another size, then it's best to place them back in the original packaging and begin the return or refund process as soon as possible. While refunds are accepted for up to 30 days after your product ships, make sure that you keep your shoes in a safe, clean space until you're ready to initiate your return.
Pro-Keds's Return Policy Score
Overall, we'd give Pro-Keds a return policy score of 6/10. While it's understandable that Pro-Keds requires all returned items to be in their original, unworn condition, their 30-day return window is fairly slim when compared to other shoe retailers. Nike offers customers returns for up to 60 days, while Zappos will accept unworn items for up to 365 days.
Additionally, many online shoe retailers offer return shipping for free, while Pro-Keds deducts a $5.00 return charge from your refund total. On the bright side, Pro-Keds does provide free return shipping for customers who choose to request an exchange, so you may be in luck if you simply got the wrong size.
It's also a bit questionable that Pro-Keds will not allow you to cancel your online order once it's been placed, whether or not your order has already shipped.
The good news is that Pro-Keds shoes are sold in a huge range of other retail stores. If you're a first-time customer, you may be better off visiting one of these locations in person in order to ensure that you select the correct size. If the store offers the style and size you'd like, then you may be better off making your purchase in person in order to avoid waiting for shipping.
Otherwise, you might also consider finding the correct size and style from an alternate online retailer with a more generous return policy. That way, if you run into any issues, you can avoid the Pro-Keds return policy altogether or return the items in person if the store has convenient physical locations near you.