If you have purchased items from Anthropologie that are not working for you, your purchases can be returned for a full refund. Fortunately, you can return the items for a refund or an exchange as long they meet certain requirements. Read on to learn about Anthropologie's return policy.
Anthropologie's Returns Policy
According to Anthropologie's return policy, any item purchased from Anthropologie can be returned or exchanged within 60 days of purchase and delivery for a full refund. If an item is returned after 60 days, a credit will be issued for the original purchase price.
Unaltered, unworn and unwashed merchandise can be returned or exchanged. Items must be returned with all tags attached and in the original packaging. Defective products can still be accepted. You can also exchange your items for items of equal or greater value.
Shoes, BHLDN, bed linens, swimwear, curtains, FP Movement, bed linens, and Unlimited Furniture Delivery items must be returned to their warehouse. They cannot be returned to a store unless they were originally purchased in a store location. You can also exchange these items for items of equal or greater value if you don't have the original sales receipt with you.
All other merchandise purchased from independent department stores must be returned to the store from which it was originally purchased. In addition, neither online nor in-store purchases can be returned to the Anthropologie Home Outlet for any reason.
Finally, items marked "Final Sale" and purchased with an additional sale-on-sale discount cannot be returned or exchanged, including menstrual cups, protective and reusable face masks, personal devices from their sexual wellness collection, and sale items.
Does Anthropologie Offer Full Refunds?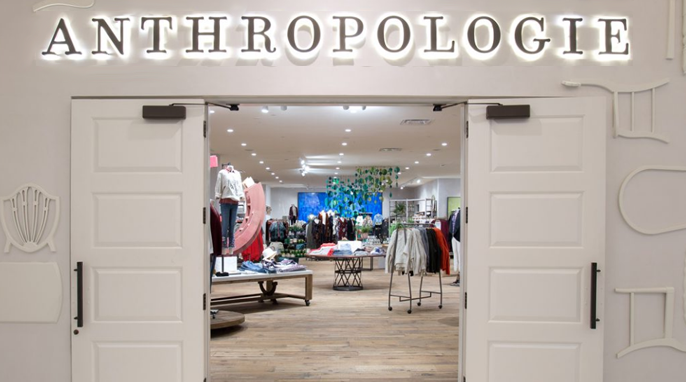 Yes, Anthropologie does offer full refunds. They will allow returns made within 30 days of purchase and offer a full refund on items that are unworn, unaltered, and without any damages as long as they are elegible for returns.
If you're not quite sure about whether or not your item is eligible for a return, you can contact customer service before making your purchase.
What's Anthropologie's Customer Service Phone Number?
If you need or prefer to speak to someone from Anthropologie about an issue with your order or you prefer to speak with their customer support team, you can call them at (800) 309-2500 if you have any questions or concerns. For issues with their furniture products, the phone number to call is (800) 732-2306.
Does Anthropologie Offer Chat Support?
Yes, Anthropologie offers chat support. You can find the option to chat on their website. The chat service is available 24/7.
Can You Return an Item Without The Box or Original Package to Anthropologie?
You can return an item to Anthropologie only if it has its original packaging. They require all tags to be attached, and the item must be in its original condition. They will not accept the item for a refund or exchange if you have worn it.
If the original package has been damaged, it can still be returned for an exchange or refund so long as you have the original packaging. If the original package is missing, a government-issued ID can be used to issue a merchandise credit at the current selling price.
How Long Do You Have to Return an Item to Anthropologie?
A full refund will be issued to the original payment method for items returned within 60 days of delivery or purchase in-store. Merchandise returned more than 60 days after purchase will be given store credit for the original purchase price of the items returned.
To return furniture purchased at a store location, you must return it to the warehouse within 30 days of in-store purchase or delivery date. In addition, there may be a restocking fee if you return certain upholstery and applicable taxes. The fee will be deducted from your credit card account as soon as the return is processed.
All FP Movement merchandise, shoes, bedding, curtains, and swimwear, must be returned within 60 days of the delivery date or purchased in-store to qualify for a refund or replacement. It must be returned to Anthropologie's warehouse if purchased at a store location.
Finally, returning BHLDN products within 30 days of delivery or purchase in-store is required for a full refund to your original payment source. You can also return the items after 30 days and will be given a merchandise credit. Items purchased at a store location may only be returned to that same store location.
Does Anthropologie Accept Returns Without a Receipt?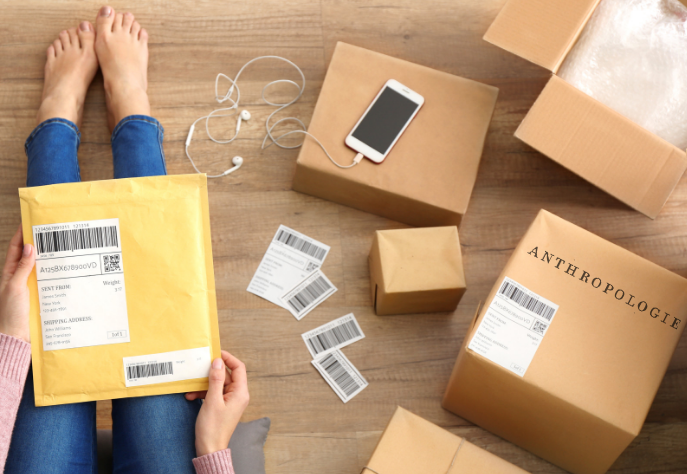 Yes, Anthropologie accepts returns without a receipt. However, some restrictions may apply.
When returning an item to Anthropologie without a receipt, you will be able to receive store credit for the sale price of the item. If you do not have a receipt, then your return will be based on the current selling price of the item in-store. If you have used or damaged any part of the item, your return will have no value.
To return an Anthropologie item without a receipt, you must have proof of purchase that can be verified by our associates, such as a credit card statement or bank statement. When making your return, you must also have identification with you so that we can verify who you are and ensure that you are eligible for this type of return.
How Long Do Anthropologie Refunds Take?
Returns are usually credited back to the original payment method within one to three business days, depending on which method you used. The credit will appear on your monthly bank statement after two billing cycles, at the most.
If you've been waiting for a refund from Anthropologie, and it hasn't shown up in your bank account yet, you should reach out to the company's customer service team.
Can You Return an Online Purchase to the Store?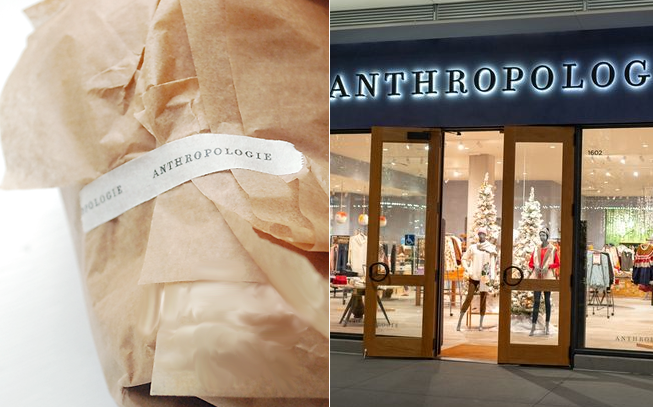 You cannot return online purchases to an Anthropologie store. Since the products are shipped directly from their warehouse, they must be sent back to the warehouse.
How to Return an Anthropologie Item (Step by Step Instructions)
For items purchased online, you can follow the steps below when returning an Anthropologie item:
Examine the product and make sure it is in good condition unless it arrived in a damaged state. Remember that items that were worn, stained, or damaged do not qualify for returns
Log into your Anthropologie account
Select Order History
Find the order with the product you wish to return
Once you have located the appropriate number, Select Start or Return or Exchange
Print the label that was generated.
You will receive an email confirmation for the return, including the return slip and label. Save this email in case you need to print the label again.
Place the item you wish to return in the original packaging and box.
Remove or cover the original shipping label before applying the return label. Your return label and return slip should match the contents of your package to expedite the refund process.
When your return is processed by the merchant, you will be notified via email.
No additional postage is required for returns on orders shipped within the continental United States. If you are not requesting an exchange, the $5.95 shipping fee will be deducted from your refund due to the shipping cost. This fee is non-refundable.
You may return Anthropologie items purchased from one of their stores, except furniture, at any of their locations. When returning furniture in-store, follow the steps below:
Contact Anthropologie's furniture specialists to arrange a free return pickup for any furniture items delivered by their delivery service.
If the item was delivered by UPS, mail the package to:
ANTHROPOLOGIE
ATTN: RETURNS
501 WINDY RIDGE ROAD
INDIANA, PA 15701
USA
ORDER#:___________
How Do I Check Anthropologie Order Status?
If you have an Anthropologie account, you can log in to your account and check the status of your most recent order.
To do this:
Go to Anthropologie.com and click "Shop" in the top navigation bar.
Once you're in the store, select "My Account" from the drop-down menu at the top of the page.
Enter your email address and password.
Click "Sign In"
Logging into your Anthropologie account and selecting "Order History" will bring up a list of every purchase you've made there. Each order has a link next to it that says "View Order Status," which takes you directly to a page where you can see exactly where your order is in processing and how long it will take before it is shipped out.
In addition, you will receive an order summary and confirmation number, as well as an email confirmation once your order has been placed. You can check your Anthropologie order's current status by visiting this page.
What Items Can Not Be Returned to Anthropologie?
First, as mentioned earlier, items that have been worn, washed, or altered in any way are not eligible for return or exchange. In addition, items that are marked as "Final Sale" cannot be returned or exchanged. Finally, Anthropologie will not accept returns or exchanges for protective and/or reusable face masks, sexual wellness products, such as menstrual cups, and sexual devices.
Conclusion
Each store has a slightly different process for returns, so make sure you are prepared before you head in to return your items. Your experience at Anthropologie will be significantly different if you're shopping online versus in-store, so it is best to go through the Anthropologie return policy before making a purchase. We give Anthropologie a ReturnPolicy score of 7 out of 10 based on the inability to return purchases in-store.