The Columbia Return Policy
Columbia accepts returns for up to 60 days after purchase, on items that remain in their original condition. As far as return policies go, Columbia's is fairly strict. In order to qualify for a refund, items must remain unworn, complete with the tags still attached.
Footwear must also remain brand new in order to qualify for a return and be shipped back in the original box. Overall, Columbia's return policy more or less allows you to try on your purchases in the same way that you would in an in-store fitting room. It's incredibly important not to remove any tags or throw out any packaging until you're certain you're satisfied with your purchase.
It's also important to note that Columbia items are commonly sold at a number of third-party retailers, such as Bass Pro Shop, Academy Sports, and REI. When you purchase a Columbia product through one of these retailers, then their individual return policies will likely override those of Columbia. The information you'll find here applies to items purchased at a Columbia store or on the company's website.
Does Columbia Accept Returns Without a Receipt?
It depends on whether you made your purchase online or in a Columbia store. If you ordered your item through Columbia.com, then you may be able to do a return or Columbia exchange without receipt. Just keep in mind that Columbia does not offer direct online exchanges, so the only real option you have is to make a return and then use the credit to purchase the correct item.
In-Store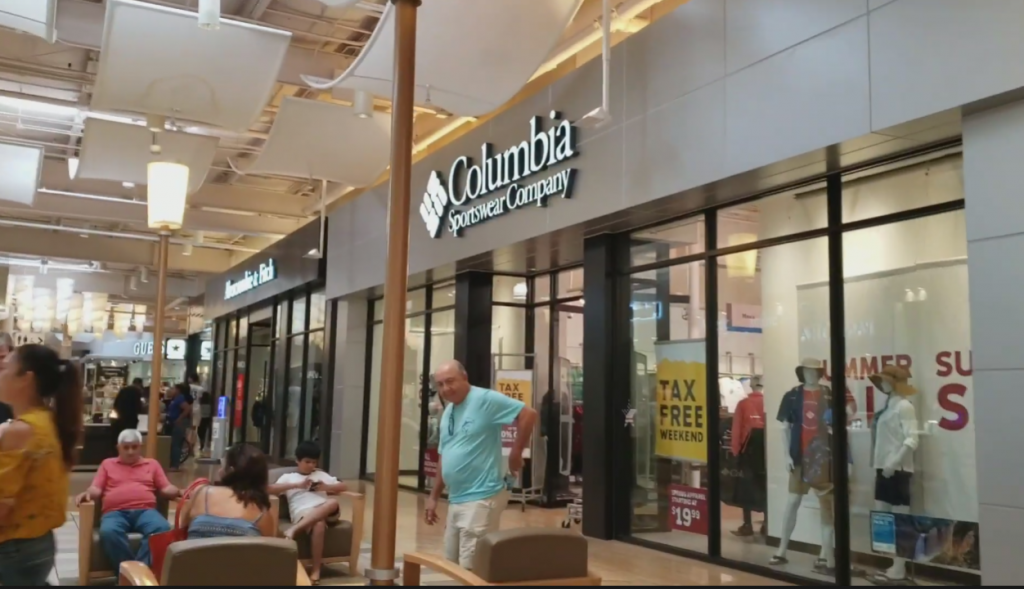 If you purchased your item in-store, then you'll need to physically return it, as it will not qualify for a mail return. In this instance, you will need the original receipt in order to ensure that you're refunded for the full amount you paid for the item. If you can prove that you purchased the product within the last 60 days, you'll be refunded for the full amount.
While you can still get a return on items without a receipt, it will be in the form of store credit for the lowest amount for which the product has been sold within the last 60 days. Just make sure you bring a government-issued photo ID.
Online
If you purchased your item online, then your receipt will be less important than your order number. In order to begin a return, you'll need to enter your order number, email address, and zip code. You should be able to locate your order number either on the invoice that arrived with your order or by logging into your free account on Columbia.com and accessing your order history.
How Long Do You Have to Return an Item to Columbia?
Columbia's return policy includes a 60-day return window which starts on the day of purchase. But it's important to understand that it can end much earlier if you remove any tags or allow any items to be worn or damaged.
Does Columbia offer full refunds?
Kind of. If you made an in-store purchase, then it's possible to get a full refund within 60 days under a strict set of conditions. Your item must still be virtually brand new and you must return it with your receipt, complete with all the original tags and/or box.
If you're returning an online order through the mail, you can get a full refund but will be charged a $6 return shipping fee.
How long do Columbia refunds take?
Once you mail your package back to Columbia and they verify that it meets all the conditions for a refund, they will credit your original purchase method within 7-10 business days.
Can I Return an Item to Columbia Without the Box?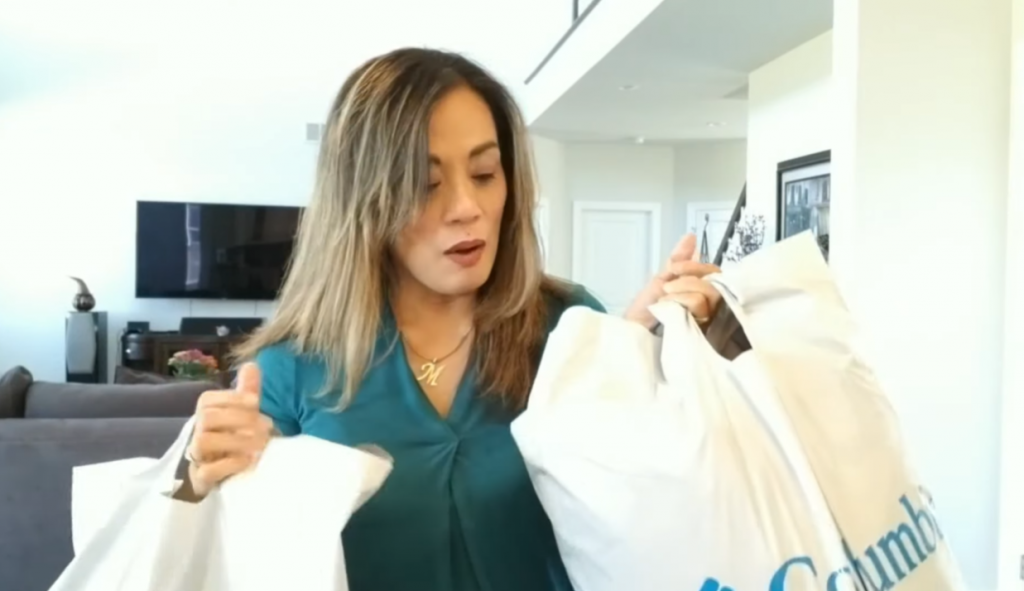 Probably not. Columbia's return policy is pretty strict and more or less demands that all items be returned in immaculate condition. Their policy does state that footwear specifically should be returned in the original box in which you received it.
Can I return an online purchase to the store?
Yes. You can return an item you purchased on Columbia.com to any physical Columbia store within 60 days. Just make sure that you bring along your original invoice to verify all the information needed to complete the return. You'll also want to make sure that the item qualifies under Columbia's strict return conditions.
Items purchased in a physical store, however, do not qualify for return by mail.
What is the Columbia customer service phone number?
The Columbia customer service phone number is (800) 622-6953 and is available from 5 am to 8 pm PST Monday through Friday. Phone support is not offered on weekends.
You may also have luck checking out Columbia's customer support system where it's possible to find answers to common questions.
Does Columbia offer chat support?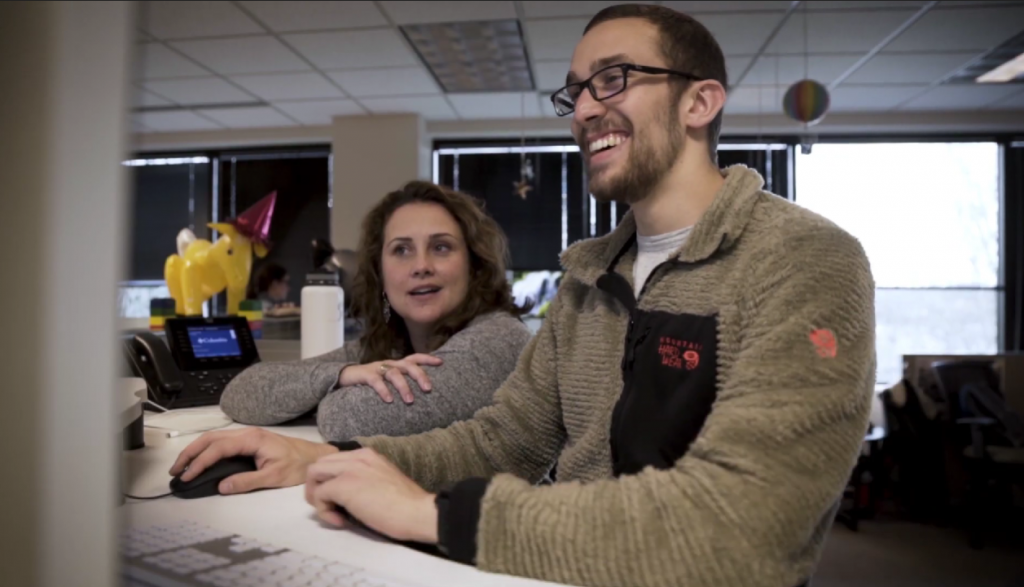 Columbia does offer chat support from 5 am to 8 pm Monday through Friday, as well as from 7 am to 4 pm PST on Sunday. Chat support is not available on Saturdays.
How to return an Columbia item
In order to return a Columbia item by mail, you'll first want to ensure that your purchase qualifies. All items must be returned within 60 days of purchase, unworn and with their original tags and/or in their original box.
Begin your return by entering your order number, email address, and zipcode on Columbia's online return page.
Follow the prompts to create a return shipping label. Note that a $6 return shipping fee will be subtracted from the total amount of your refund.
Place your items, in the original if applicable, in an appropriate packaging container and attach the shipping label.
Return your item to the nearest UPS shipping station in order to ship it back to Columbia.
Once your order has been received and processed, a refund credit should be applied to your original purchase method within 7 - 10 business days.
How to check Columbia order status
One of the best ways to stay on top of your online orders from Columbia is to create a free account on the company's website. You can then log into your account at any time to check your order status as well as access your full order history. You'll also be given a chance to sign up for Columbia's free Greater Rewards program, which comes with perks like free shipping on every order, purchase rewards, and access to the latest deals.
If you placed your order as a guest, rest assured that you're not out of luck. Just head to Columbia's Order Check page and enter your order number, email address, and bill zip code to check your order's status. If you're not sure what your order number is, then try checking the confirmation email Columbia sent you after your order was placed.
What items can not be returned to Columbia?
Columbia's return policy is less about what items can't be returned and more about the condition they must be returned in. The company will accept returns on pretty much anything within 60 days of purchase, but only if it's still in good enough condition to be placed right back on the shelf.
All clothing must be unworn and still have the tags attached, while all shoes must be returned in brand new condition and in the original box they arrived in. As you can see, it's fairly easy to disqualify an item for return, so it's best to check out your order as soon as it arrives. If you accidentally purchased the wrong size or aren't happy with the item for any reason, then it's recommended that you go ahead and begin the return process as quickly as possible.
Columbia's Return Policy Score
Overall, we'd give Columbia a return policy score of 3.0 for a variety of reasons. While the 60-day return window is fairly standard, it can quickly be overridden if the item is worn for longer than you'd try it on in the average dressing room. Additionally, all the original tags and packaging must be returned so that the item can be immediately offered for resale.
The $6 return shipping charge is on the higher end, especially since many competitors offer free return shipping options. While others do charge similar fees, $5 is usually the standard rate. The one silver lining, however, is that Columbia does have a fairly large network of physical stores. If you have one in your area, it may be worth making your return in person to avoid the return shipping fee altogether.