ENDClothing.com is a retailer offering various items, providing consumers who prefer to keep their shopping experiences virtually a place to shop.
Continue reading to learn more about ENDclothing.com and the company's return policy.
What Is the ENDClothing Return Policy?
ENDClothing allows you to return orders using local postal services or mail couriers. At this time, since the company is based in the United Kingdom, they do not cover the cost of shipping on returns for international customers.
The following are recommended steps to complete a return to ENDClothing:
Complete the form with all required information about the return
Pack the items you wish to return in a secure package
Enclose packaging with returns form included
Mark the outside of the packaging with "Returned Items"
Check "Return Goods" on the customs declaration form
Obtain tracking information
Return processing varies depending on the shipping service used. ENDClothing aims to process all return orders within five days of receiving the items.
What Is ENDClothing's Return Address?
All END returns must be mailed to the following address:
Returns Department
End HQ
1 Parsons Road
Washington
Tyne & Wear
NE37 1EZ
United Kingdom
What Is ENDClothing's Refund Time?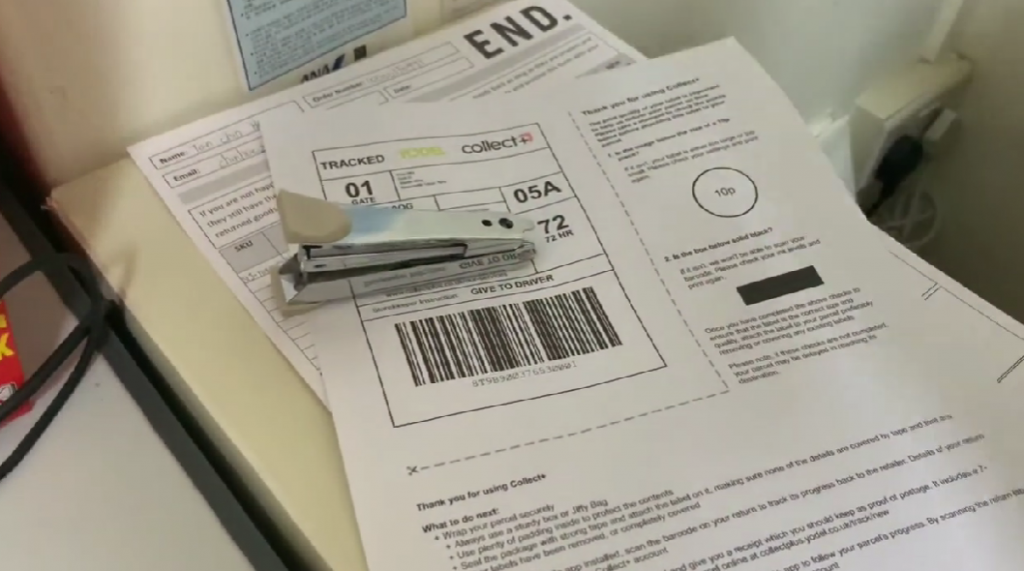 The ENDClothing Return Policy states all returns can take approximately three to five business days after they receive your return for the funds to appear in your account. The timeframe of the refund depends upon your bank's policies.
If you have requested an exchange instead of a full refund, it can take up to three to five days for ENDClothing to process the return and package and ship your new items. Once return process is complete, you will receive an email from ENDClothingwith a tracking number for your new order.
How Long Do I Have to Make a Return To ENDClothing?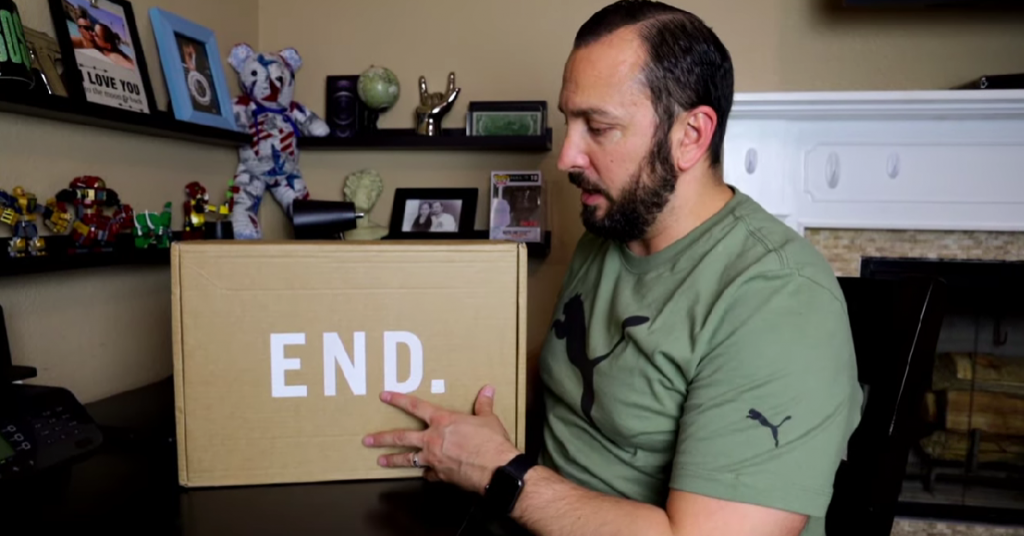 The ENDClothing.com return policy ensures all customers are satisfied with their orders. If you are not fully satisfied with your order, you can quickly return it to the company within 30 days of delivery. Returns to ENDClothing made within 30 days are eligible for a full refund, even exchange, or store credit.
The package does not have to be back in the hands of END, but the package does have to be postmarked by the 30-day return deadline.
How Can I Contact ENDClothing's Customer Service?
The best way to contact ENDClothing's customer service department is to send a communication request via the company's website.
Does ENDClothing Have an Online Chat?
Online chat is available on ENDClothing's website. To access the chat, click on the "Help" button located on the lower right-hand corner of any page on the company's website.
Can I Send Multiple Returns in a Single Parcel?
According to the END Return Policy, customers can send multiple returns in the same packaging. Sending more than one return in a single package can help save on shipping costs, especially since END does not cover return postage on product returns.
To send multiple returns in a single package, you must complete a return form for each item. Filling out numerous return forms can help speed up the process and help you get your money back promptly. Not filling out a return form for each item returned can delay the return and refund process.
How Can I Get a New Return Form?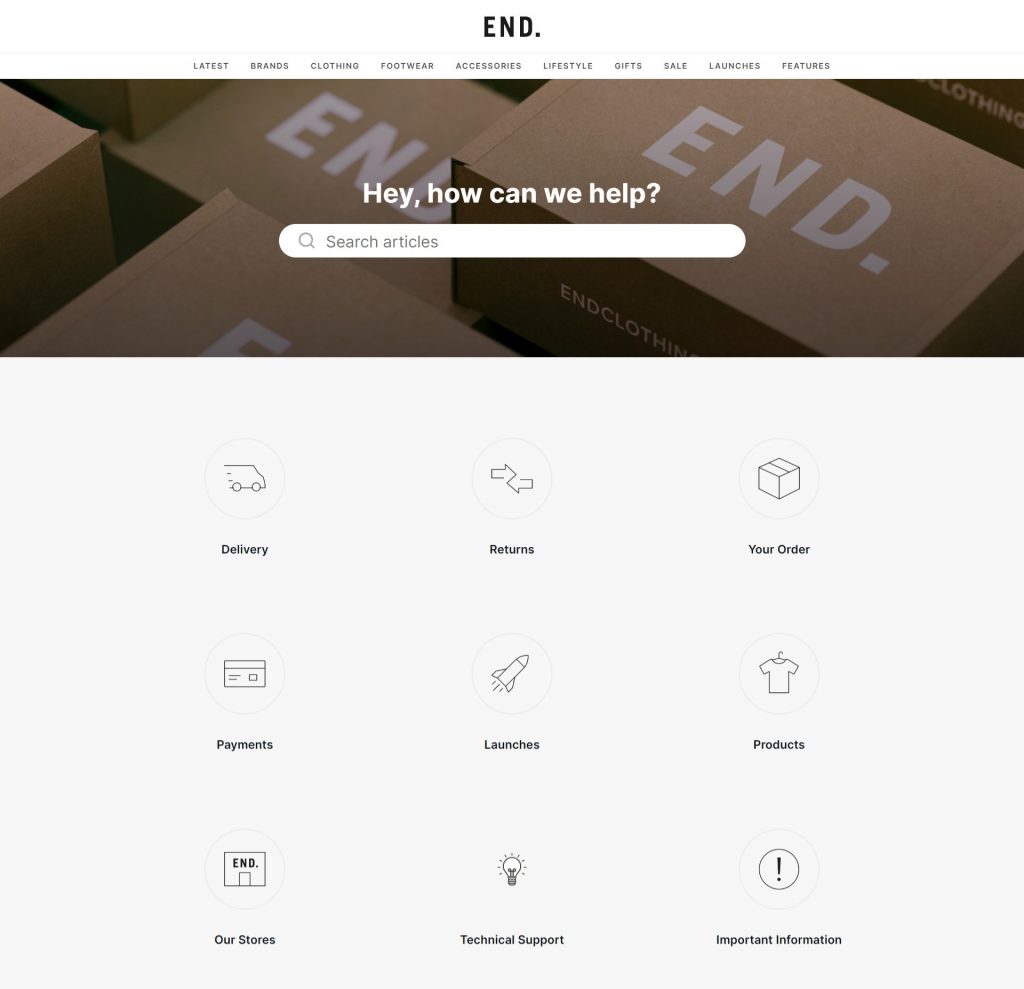 If you need a new return form for ENDClothing, you can find a downloadable form on the company's website. The "Returns" page also has a link to download and print a blank returns form.
Can I Return My Order if I Purchased Using a Gift Card?
You can get a full refund if you order using a gift card. However, the total amount of the return will be processed and credited back to a gift card to be used on a future purchase.
Once the return has been processed, you will see an END store credit on your account. This represents the return and appears as a store credit balance, which can be used during checkout for a future purchase.
If you paid for your ENDClothing purchase using a company gift card and another form of payment, your original payment method (not the gift card) will be refunded first. Then, the amount covered by the gift card will be credited back to your account to be used on a future purchase.
My Return Parcel Is Stuck in Customs. What Can I Do?
If you are returning items from outside of the United Kingdom, there is a risk items will be stuck in customs.
If your parcel is stuck in Customs, then it is recommended to contact ENDClothing's Customer Support team. When contacting Customer Support, let them know our order number, tracking number, shipment date, and the fact it is stuck in customs.
You can send a form via the company's online Customer Service request form or chat. The online chat option for END is located in the bottom right-hand corner of ENDClothing.com's website.
Can I Change or Amend My Order Before It Ships From ENDClothing?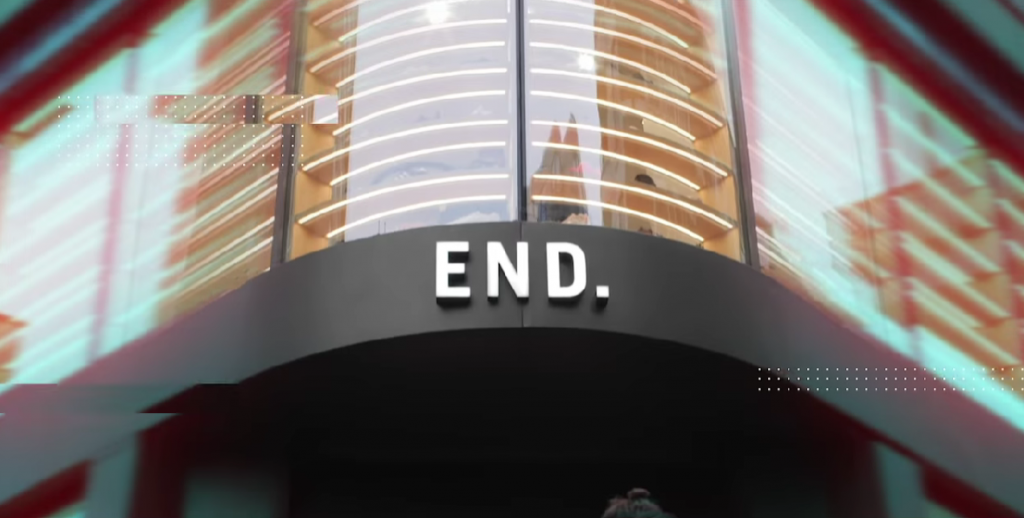 ENDClothing.com allows one hour after the order has been placed to be changed or amended. If it has been more than one hour, you must place an additional order or return the items once received.
To change or amend an order, it is best to contact END's customer service using the online form or the chat button on the lower right-hand corner of all website pages.
Can I Cancel My ENDClothig.com Order?
According to the ENDClothing return policy, it is possible to cancel an order; however, all cancellation requests must be made within one hour of the order being placed.
The ENDClothing return policy is very straightforward, and most consumers find the process easy. We give ENDClothing.com a return policy score of 3.5 because consumers have to pay for return shipping, and there is a slight delay due to international shipping and having to deal with customs.
For more information about the END return policy, visit the company's website or request additional information through their online customer service submissions form.